Abstract
This paper presents a generalized structure of a new three-phase multilevel inverter (MLI) which ensures better performance with the minimum number of components for different applications including DC power supply-based renewable energy sources. The proposed MLI topology is developed in the form of several basic blocks which are individually made of a DC voltage source and a semiconductor switch. All the balanced DC sources required for the proposed inverter are made through a high-frequency magnetic link. The single–phase and three-phase five level (5-L) inverters with the rating of 3.5 and 100 kVA, respectively, are simulated, while a five level (5-L) single-phase inverter is implemented for demonstrating the switching strategy and different operational modes. The rigorous calculations are presented to determine switching losses and conduction losses which are minimum because only three conducting switches are responsible for generating each voltage level during every operating mode. The structure of the aforementioned inverter provides optimized value of total standing voltage (TSV = 5.5Vdc with 5-L single-phase leg) of the system. The proposed inverter offers energy conversion efficiency of 94.84% for 5-L single-phase leg which is significantly enhanced and it also minimizes the equipment ratings as well as overall costs of the entire system.
Access options
Buy single article
Instant access to the full article PDF.
USD 39.95
Price excludes VAT (USA)
Tax calculation will be finalised during checkout.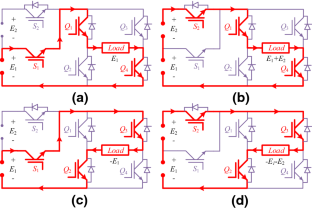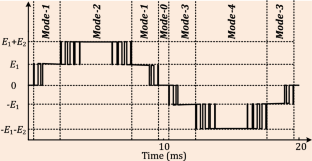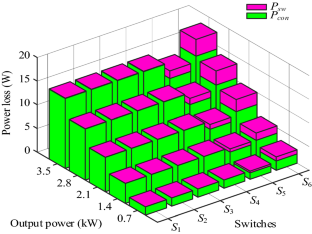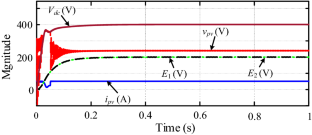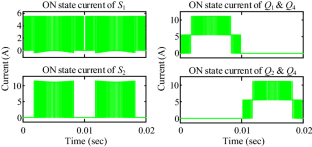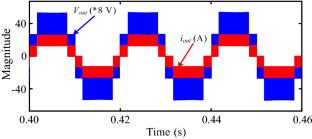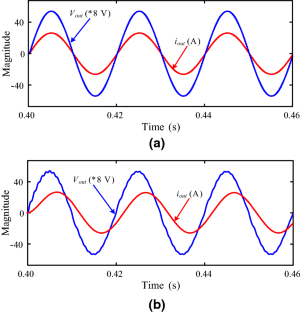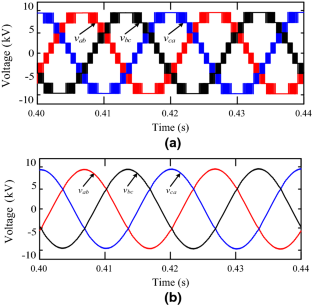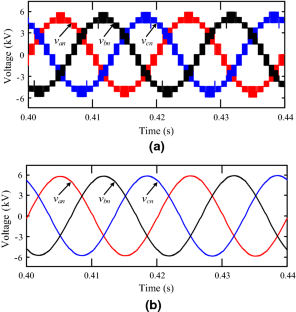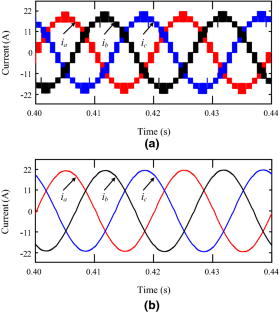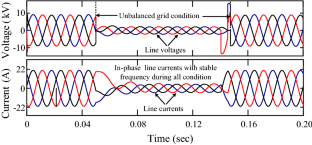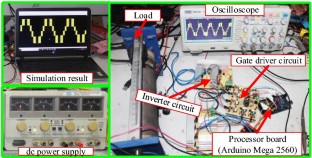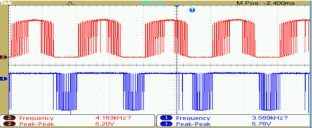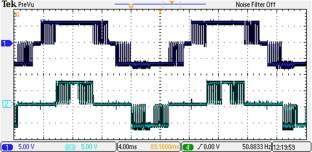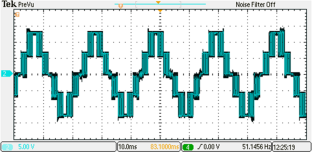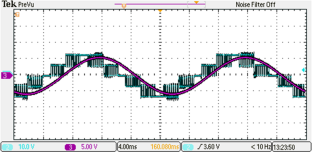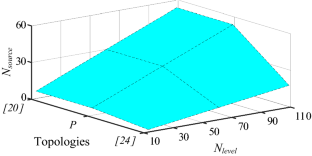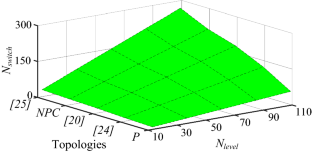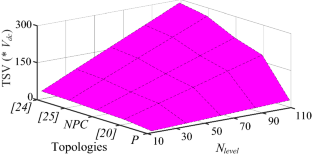 References
Manai L, Armi F, Besbes M (2020) Optimization-based selective harmonic elimination for capacitor voltages balancing in multilevel inverters considering load power factor. Electr Eng 102:1493–1511. https://doi.org/10.1007/s00202-020-00960-5

Biju K, Ramchand R (2020) An adaptive control strategy for single-phase cascaded H-bridge multilevel inverter under distorted load conditions. Electr Eng 102:1051–1062. https://doi.org/10.1007/s00202-020-00931-w

Premkumar M, Jangir P, Ramakrishnan C, Nalinipriya G, Alhelou HH, Kumar BS (2021) Identification of solar photovoltaic model parameters using an improved gradient-based optimization algorithm with chaotic drifts. IEEE Access. https://doi.org/10.1109/ACCESS.2021.3073821

Amorim AEA, Carletti D, Fardin JF et al (2020) A new hybrid multilevel converter for DFIG-based wind turbines fault ride-through and transient stability enhancement. Electr Eng 102:1035–1050. https://doi.org/10.1007/s00202-020-00927-6

Manoharan P, Rameshkumar S, Ravichandran S (2018) Modelling and implementation of cascaded multilevel inverter as solar PV based microinverter using FPGA. Int J Knowl-Based Intell Eng Syst 11(2):18–27

Can E (2017) Novel high multilevel inverters investigated on simulation. Electr Eng 99(2):633–638

Mondol H, Biswas SP, Islam R, Mahfuz-Ur-Rahman A, MuttaqiKM (2020) A new hybrid multilevel inverter topology with level shifted multi-carrier PWM technique for harvesting renewable energy. In: 2020 IEEE ind appl society annual meet, pp 1–6

Rehaoulia A, Rehaoulia H, Fnaiech F (2018) Output voltage quality analysis of three-phase multilevel inverters. Electr Eng 100(2):733–739

Dewangan NK, Prakash T, Tandekar JK, Gupta KK (2020) Open-circuit fault-tolerance in multilevel inverters with reduced component count. Electr Eng 102(1):409–419

Mansouri S, Tnani S, Bachelier O (2021) Conception and control of a new hybrid four-level inverter associated with a multi-source system. Electr Eng 103:579–593. https://doi.org/10.1007/s00202-020-01104-5

Ge X-J, Sun Y, Wang Z-H, Tang C-S (2019) A single-source switched-capacitor multilevel inverter for magnetic coupling wireless power transfer systems. Electr Eng 101(4):1083–1094

Mandol MH, Biswas SP, Roy TK, Hosain MK, Kibria MF (2019) A novel modulation scheme to improve the injected power quality for modular multilevel medium voltage grid-tied power converters. In: Int Conf Electr Comput Commun Eng (ECCE), pp 1–6

Roy T, Sadhu PK (2020) A step-up multilevel inverter topology using novel switched capacitor converters with reduced components. IEEE Trans Ind Electron. https://doi.org/10.1109/TIE.2020.2965458

Rodriguez J, Bernet S, Steimer PK, Lizama IE (2009) A survey on neutral-point-clamped inverters. IEEE Trans Ind Electron 57(7):2219–2230

Huang J, Corzine KA (2006) Extended operation of flying capacitor multilevel inverters. IEEE Trans Power Electron 21(1):140–147

Sun X, Wang B, Zhou Y, Wang W, Du H, Lu Z (2016) A single DC source cascaded seven-level inverter integrating switched-capacitor techniques. IEEE Trans Ind Electron 63(11):7184–7194

Babaei E, Laali S, Bayat Z (2014) A single-phase cascaded multilevel inverter based on a new basic unit with reduced number of power switches. IEEE Trans Ind Electron 62(2):922–929

Babaei E, Laali S (2015) Optimum structures of proposed new cascaded multilevel inverter with reduced number of components. IEEE Trans Ind Electron 62(11):6887–6895

Karasani RR, Borghate VB, Meshram PM, Suryawanshi HM, Sabyasachi S (2016) A three-phase hybrid cascaded modular multilevel inverter for renewable energy environment. IEEE Trans Power Electron 32(2):1070–1087

Lee SS, Sidorov M, Idris NRN, Heng YE (2017) A symmetrical cascaded compact-module multilevel inverter (CCM-MLI) with pulse width modulation. IEEE Trans Ind Electron 65(6):4631–4639

Jahan HK, Zare K, Abapour M (2018) Verification of a low component nine-level cascaded-transformer multilevel inverter in grid-tied mode. IEEE J Emerg Sel Top Power Electron 6(1):429–440

Hasan MM, Abu-Siada A, Dahidah MS (2017) A three-phase symmetrical dc-link multilevel inverter with reduced number of dc sources. IEEE Trans Power Electron 33(10):8331–8340

Samadaei E, Sheikholeslami A, Gholamian SA, Adabi J (2017) A square T-type (ST-type) module for asymmetrical multilevel inverters. IEEE Trans Power Electron 33(2):987–996

Samadaei E, Kaviani M, Bertilsson K (2018) A 13-levels module (K-type) with two DC sources for multilevel inverters. IEEE Trans Ind Electron 66(7):5186–5196

Taghvaie A, Adabi J, Rezanejad M (2017) A self-balanced step-up multilevel inverter based on switched-capacitor structure. IEEE Trans Power Electron 33(1):199–209

Ali JSM, Krishnasamy V (2018) Compact switched capacitor multilevel inverter (CSCMLI) with self-voltage balancing and boosting ability. IEEE Trans Power Electron 34(5):4009–4013

Saeedian M, Adabi ME, Hosseini SM, Adabi J, Pouresmaeil E (2018) A novel step-up single source multilevel inverter: topology, operating principle, and modulation. IEEE Trans Power Electron 34(4):3269–3282

Hinago Y, Koizumi H (2011) A switched-capacitor inverter using series/parallel conversion with inductive load. IEEE Trans Ind Electron 59(2):878–887

Mondol MH, Tr MR, Biswas SP, Hosain MK, Shuvo S, Hossain E (2020) Compact three phase multilevel inverter for low and medium power photovoltaic systems. IEEE Access 8(1):60824–60837

Islam MR, Lei G, Guo Y, Zhu J (2014) Optimal design of high-frequency magnetic links for power converters used in grid-connected renewable energy systems. IEEE Trans Magnet 50(11):1–4

Villar I (2010) Multiphysical characterization of medium-frequency powertransformers. PhD dissertation, Faculté des Sciences et Techniques de l'Ingénieur, École Polytechnique Fédérale Lausanne, Lausanne, Switzerland
Additional information
Publisher's Note
Springer Nature remains neutral with regard to jurisdictional claims in published maps and institutional affiliations.
About this article
Cite this article
Mondol, M.H., Biswas, S.P. & Hosain, M.K. A new magnetic linked three-phase multilevel inverter with reduced number of switches and balanced DC sources. Electr Eng 104, 449–461 (2022). https://doi.org/10.1007/s00202-021-01318-1
Received:

Accepted:

Published:

Issue Date:

DOI: https://doi.org/10.1007/s00202-021-01318-1
Keywords
Balanced DC source

Multilevel inverter (MLI)

Pulse width modulation (PWM)

Renewable energy

Total standing voltage (TSV)

Total harmonic distortion (THD)