Abstract
Residual magnetic flux can make significant problems in electric power system operation if it is not taken into consideration. The laboratory setup for determining residual magnetic flux value is presented in this paper. The experimental procedure includes only electrical measurements and quantities (voltage and current). Residual magnetic flux value is determined using a low voltage DC source for energization of an unloaded transformer. A simple model of a magnetic core coil or unloaded transformer which consists of a linear resistance in series with a nonlinear inductance is used. Various de-energization magnetic flux values are set before each measurement in order to prove validity of proposed experimental procedure independently of initial condition of magnetic flux. In total, 25 measurements are carried out. Also, the pros and cons of the laboratory setup and experimental procedure are given, as well as plans for future research.
This is a preview of subscription content, log in to check access.
Access options
Buy single article
Instant access to the full article PDF.
US$ 39.95
Price includes VAT for USA
Subscribe to journal
Immediate online access to all issues from 2019. Subscription will auto renew annually.
US$ 99
This is the net price. Taxes to be calculated in checkout.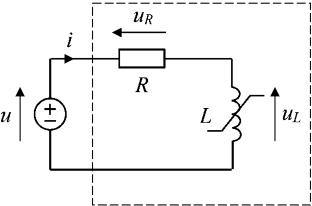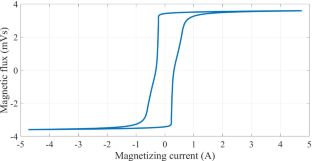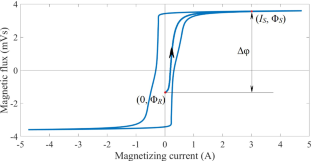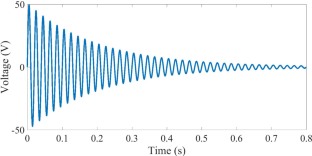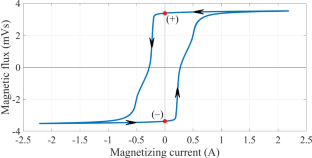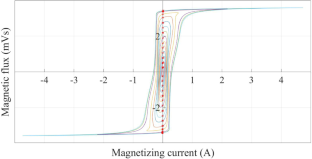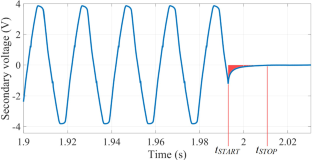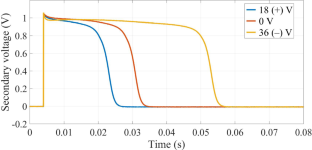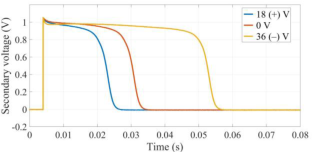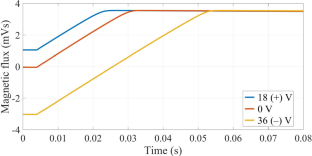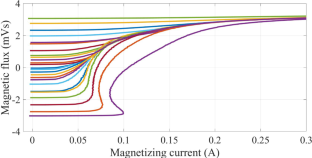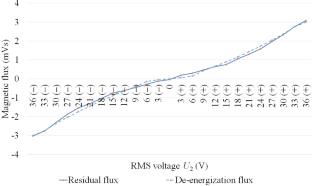 References
1.

Parikh U, Bhalja BR (2016) Mitigation of magnetic inrush current during controlled energization of coupled un-loaded power transformers in presence of residual flux without load side voltage measurements. Int J Electr Power Energy Syst 76:156–164

2.

Brunke JH, Fröhlich KJ (2001) Elimination of transformer inrush currents by controlled switching—part I: theoretical considerations. IEEE Trans Power Deliv 16(2):276–280

3.

Fang S, Ni H, Lin H, Ho SL (2016) A novel strategy for reducing inrush current of three-phase transformer considering residual flux. IEEE Trans Ind Electron 63(7):4442–4451

4.

Hajipour E, Salehizadeh M, Vakilian M, Sanaye-Pasand M (2016) Residual flux mitigation of protective current transformers used in an autoreclosing scheme. IEEE Trans Power Deliv 31(4):1636–1644

5.

Duan J, Jin Z, Lei Y (2017) Residual flux suppression of protective current transformers for autoreclosure process. In: 2017 IEEE International Transportation Electrification Conference and Expo, Asia-Pacific, ITEC Asia-Pacific, 2017

6.

Milicevic K, Vinko D, Vulin D (2014) Experimental investigation of impact of remnant flux on the ferroresonance initiation. Int J Electr Power Energy Syst 61:346–354

7.

Husianycia Y, Rioual M (2005) Determination of the residual fluxes when de-energizing a power transformer/comparison with on-site tests. In: IEEE power engineering society general meeting, 2005, pp 449–454

8.

Liu T, Siguerdidjane H, Petit M, Jung T, Dupraz JP (2010) Reconstitution of power transformer's residual flux with CVT's measurement during its de-energization. In: Proceedings of the IEEE international conference on control applications, pp 206–209

9.

Tishuai D, Bi-De Z, Chun-En F, Wei L, Xiao R, Chuanjiang C (2017) Influence of system transients on the residual flux of three-phase transformers. In: ICEPE-ST 2017: 4th international conference on electric power equipment—switching technology, vol 2017-Decem, pp 970–973

10.

Zheng T et al (2016) Fast, in situ demagnetization method for protection current transformers. IEEE Trans Magn 52(7):1–4

11.

Kovan B, De Leon F, Czarkowski D, Zabar Z, Birenbaum L (2011) Mitigation of inrush currents in network transformers by reducing the residual flux with an ultra-low-frequency power source. IEEE Trans Power Deliv 26(3):1563–1570

12.

De Leon F, Farazmand A, Jazebi S, Deswal D, Levi R (2015) Elimination of residual flux in transformers by the application of an alternating polarity DC voltage source. IEEE Trans Power Deliv 30(4):1727–1734

13.

De Castro Cezar VO, Rouve LL, Coulomb JL, Zgainski FX, Chadebec O, Caillault B (2014) Elimination of inrush current using a new prefluxing method. Application to a single-phase transformer. In: Proceedings of the international conference on electrical machines and systems, ICEM 2014, pp 1717–1723

14.

Kotak PJ, Jaikaran P (2013) Prefluxing technique to mitigate inrush current of three-phase power transformer. Int J Sci Eng Res 4(6):135–141

15.

Taylor DI, Law JD, Johnson BK, Fischer N (2012) Single-phase transformer inrush current reduction using prefluxing. IEEE Trans Power Deliv 27(1):245–252

16.

Cavallera D, Oiring V, Coulomb JL, Chadebec O, Caillault B, Zgainski F (2014) A new method to evaluate residual flux thanks to leakage flux, application to a transformer. IEEE Trans Magn 50(2):1005–1008

17.

Horiszny J (2017) Method of determining the residual fluxes in transformer core. In: 2017 18th international symposium on electromagnetic fields in mechatronics, electrical and electronic engineering, ISEF 2017, pp 2–3

18.

Milicevic K, Biondic I, Vulin D (2017) Measurement uncertainty of the instantaneous characteristics of non-linear coil obtained by Dommel' s method. IET Sci Meas Technol 11:1049–1057

19.

Lovejoy D (1993) "Demagnetization", in magnetic particle inspection. Springer, Dordrecht, pp 149–169
Additional information
Publisher's Note
Springer Nature remains neutral with regard to jurisdictional claims in published maps and institutional affiliations.
This paper is fully supported by Croatian Science Foundation under the project: "Power system disturbance simulator and non-sinusoidal voltages and currents calibrator IP-2019-04-7292".
About this article
Cite this article
Vulin, D., Biondic, I., Milicevic, K. et al. Laboratory setup for determining residual magnetic flux value using low voltage DC source. Electr Eng 102, 1707–1714 (2020). https://doi.org/10.1007/s00202-020-00988-7
Received:

Accepted:

Published:

Issue Date:
Keywords
DC source

Nonlinear inductor

Residual magnetic flux

Transformer