Abstract
Introduction
The angle of kyphosis increases with age with the most rapid increase occurring between 50 and 60 years. The progression of kyphosis was prevented in women ages 50–59 years who performed extension exercises three times a week for one year.
Introduction
The purpose of this study was to (1) measure the progression of the angle of kyphosis with age and (2) determine whether spinal extension exercises prevent progression of hyperkyphosis in women 50–59 years of age.
Method
Part 1: Cross-sectional study of changes in posture with age, determined by measuring spinal curves in 250 women 30–79 years of age. Part 2: One-year prospective, descriptive analysis of the effect of extension exercises on posture in women 50–59 years of age. Depth of the cervical curve (CD), area under the thoracic curve (TA), and height were measured using a device developed at Kansas University Medical Center. Changes in CD and TA in women compliant with extension exercises were compared to those in non-compliant women.
Results
Kyphosis increases with age in healthy women, with the greatest difference observed between women 50 and 59 years of age. The progression of kyphosis was greater in women who did not perform extension exercises compared to those who performed extension exercises three times per week for 1 year. The difference in change in CD and TA between the two groups was highly significant (CD p = .0001, TA p = .0001).
Conclusions
Kyphosis increases with age in healthy women. In this study the greatest difference in the angle of kyphosis was observed between the fifth and sixth decade. Exercises which strengthen the extensor muscles of the spine can delay the progression of hyperkyphosis in the group included in this study, i.e., women 50–59 years of age.
Access options
Buy single article
Instant access to the full article PDF.
US$ 39.95
Tax calculation will be finalised during checkout.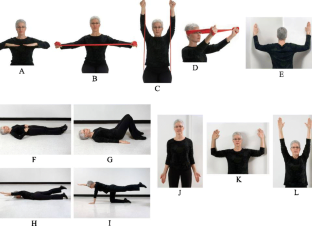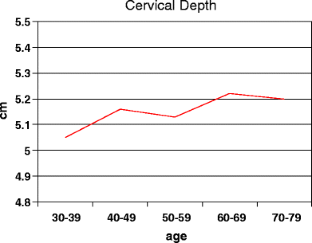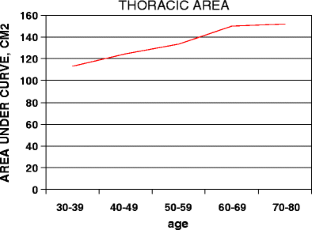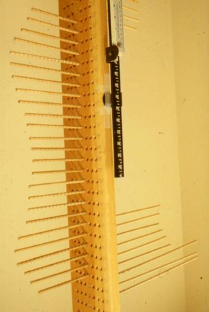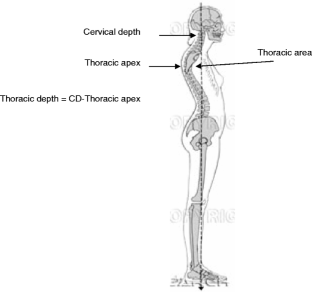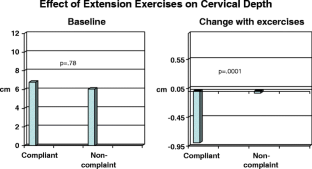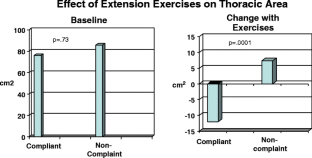 References
1.

Kado DM, Prenovost K, Crandall C (2007) Narrative review: hyperkyphosis in older persons. Ann Intern Med 147:330–338

2.

Sinclair D (1985) Human growth after birth, 5th edn. Oxford University Press, Oxford, pp 113–118

3.

Puche RC, Morosano M, Masoni A, Perez JN, Bertoluzzo SM, Podadera JC et al (1995) The natural history of kyphosis in postmenopausal women. Bone 17:239–246

4.

Kado DM, Browner WS, Palermo L, Nevitt MC, Genant HK, Cummings SR (1999) Vertebral fractures and mortality in older women: a prospective study. Study of osteoporotic fractures research group. Arch Inter Med 159:1215–1220

5.

Ryan SD, Fried LP (1997) The impact of kyphosis on daily functioning. J Am Geriatr Soc 45:1479–1486

6.

Takahashi T, Ishida K, Hirose D, Nagano Y, Okumiya K, Nishinaga M et al (2005) Trunk deformity is associated with a reduction in outdoor activities of daily living and life satisfaction in community-dwelling older people. Osteoporos Int 16:273–279

7.

Ettinger B, Block JE, Smith R, Cummings SR, Harris ST, Genant HK (1998) An examination of the association between vertebral deformities, physical disabilities, and psychosocial problems. Maturitas 10:283–296

8.

Bergenudd H, Nilsson B, Uden A, Willner S (1989) Bone mineral content, gender body posture, and build in relation to back pain in middle age. Spine 14:577–579

9.

O'Brien K, Culham E, Pickles B (1997) Balance and skeletal alignment in a group of elderly female falleres and nonfallers. J Gerontol A Biol Sci Med Sci 52:B221–B226

10.

Kado DM, Huang MH, Karlamangla AS, Barrett-Connor E, Greendale GA (2004) Hyperkyphotic posture predicts mortality in older community-dwelling men and women: a prospective study. J Am Geriatr Soc 52:1662–1667

11.

DeSmet AA, Robinson RG, Johnson BE, Lukert BP (1988) Spinal compression fractures in osteoporotic women: patterns and relationship to hyperkyphosis. Radiology 166:497–500

12.

Milne JS, Lauder IJ (1976) The relationship of kyphosis to the shape of vertebral bodies. Ann Hum Biol 3:173–179

13.

Schneider DL, von Muhlen D, Barrett-Connor E, Sartoris DJ (2004) Kyphosis does not equal vertebral fractures: the Rancho Bernardo study. J Rheumatol 31:747–752

14.

Bartynski WS, Heller MT, Grahovac SZ, Rothfus WE, Kurs-Lasky M (2007) Severe thoracic kyphosis in the older patient in the absence of vertebral fracture: association of extreme curve with age. Am J Neuroradiology 26:2077–2085

15.

Sinaki M, Mikkelsen B (1984) Postmenopausal spinal osteoporosis: flexion vs. extension exercises. Arch Phys Med Rehab 65:593–596

16.

Morey MC, Schenkman M, Studenski SA, Chandler JM, Crowley GM, Sullivan RJ et al (1999) Spinal-flexibility-plus-areobic versus aerobic-only training: effect of a randomized clinical trial on function in at-risk older adults. J Gerontol A Biol Sci Med Sci 54:M335–M342

17.

Chow RK, Harrison JE (1987) Relationship of kyphosis to physical fitness and bone mass on post-menopausal women. Am J Phys Med 66:219–227

18.

Greendale GA, McDivit A, Carpenter A, Seeger L, Huang MH (2002) Yoga for women with hyperkyphosis: results of a pilot study. Am J Public Health 92:1611–1614

19.

Burden RL, Faires JD (2000) Numerical analysis, 7th edn. Brooks/Cole, Pacific Grove

20.

Cobb JR (1948) Outline for the study of scoliosis. Instr Course Lectures, vol 5. The American Academy of Orthopaedic Surgeons. Ann Arbor, Mich, pp 261–275

21.

Porter RW, Johnson K, McCutchan JDS (1990) Wrist fracture, heel bone density and thoracic kyphosis: a case control study. Bone 11:211–214

22.

Sinaki M (1982) Postmenopausal spinal osteoporosis: physical therapy and rehabilitation principles. Mayo Clin Proc 57:699–702

23.

Pfeifer M, Begerow B, Minne HW (2004) Effects of a new spinal orthosis on posture, trunk, strength, and quality of life in women with postmenopausal osteoporosis: a randomized trial. Am J Phys Med Rehabil 83:177–186

24.

Itoi E, Sinaki M (1994) Effect of back-strengthening exercise on posture in healthy women 49 to 65 years of age. Mayo Clin Proc 69:1054–1059

25.

Hongo M, Itoi E, Sinaki M, Miyakoshi N, Shimada Y, Maekawa S, Okada K, Mizutani Y (2007) Effect of low-intensity back exercise on quality of life and back extensor strength in patients with osteoporosis: a randomized controlled trial. Osteoporosis Int 10:1389–1395

26.

Sinaki M, Brey RH, Hughes CA, Larson DR, Kaufman KR (2005) Significant reduction in risk of falls and back pain in osteoporotic-kyphotic women through a spinal proprioceptive extension exercise dynamic (SPEED) program. Mayo Clin Proc 80:849–855
Acknowledgements
The authors wish to thank Deborah VanderVeen, medical student for verifying and organizing data during a research elective, Kathleen Curran, M.S., data manager, for data analysis, and Barry J. Engelken and Heather Gaston, graduate students in physical therapy who verified the reproducibility of the posture board measurements as part of their research to fulfill requirements for a master's degree. We are indebted to Norman D. Ball (deceased), Dean Emeritus, Casper College, Casper, Wyoming, for advice on using the trapezoid rule for calculating spinal curves.
Conflicts of interest
None.
Additional information
J. M. Ball has died since this article was written.
About this article
Cite this article
Ball, J.M., Cagle, P., Johnson, B.E. et al. Spinal extension exercises prevent natural progression of kyphosis. Osteoporos Int 20, 481 (2009). https://doi.org/10.1007/s00198-008-0690-3
Received:

Accepted:

Published:
Keywords
Extension exercises

Kyphosis

Prevention