Zusammenfassung
Im Jahr 2007 ereignete sich der schwerste Flugunfall in der jüngeren Geschichte Österreichs in Zell am See, Salzburg. Bei dem Zusammenstoß eines Kleinflächenflugzeugs und eines Helikopters in 800-m-Höhe über dem Grund wurden 8 Personen getötet. Die Trümmer der Fluggeräte und die Opfer waren über ein Gebiet von über 20 ha verstreut. Die forensische Untersuchung der Opfer wurde an der Salzburger Gerichtsmedizin durchgeführt. Die Identifikation erfolgte nach den Interpolrichtlinien und beruhte auf den 3 primären Identifikationsmerkmalen Fingerabdrücke, DNA-Analyse und Zahnstatus. Sechs der Opfer konnten aufgrund ihres Zahnstatus identifiziert werden, bei 2 Opfern fehlten die Ante-mortem(AM)-Zahndaten. Alle 8 Opfer wurden anhand der Fingerabdrücke und der DNA-Analysen erfolgreich identifiziert.
Abstract
In 2007 the most serious aircraft accident in Austria since the Second World War occurred. The collision between a cargo helicopter and a light aircraft at a height of 800 m in the area of Zell am See near Salzburg resulted in 8 victims. The victims and the wreckage were spread over an area of approximately 20 hectares. The victim's bodies were sent to the department of forensic medicine in Salzburg for autopsy and identification. The identification was carried out according to the Interpol guidelines for victim identification and involved the three primary identification markers fingerprints, DNA analysis and dental status. Of the eight victims six could be successfully identified by the dental status on the basis of antemortem (AM) dental charts. All victims could be identified by fingerprints and DNA analysis.
This is a preview of subscription content,
to check access.
Access this article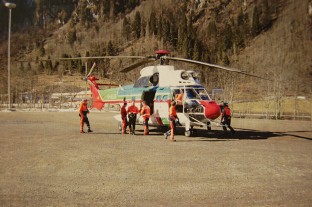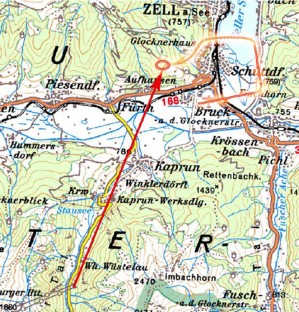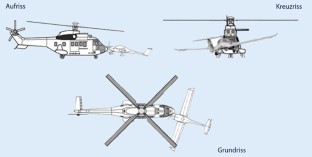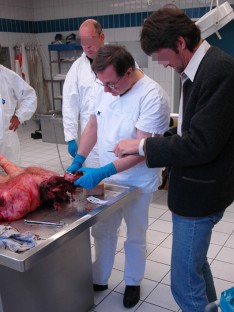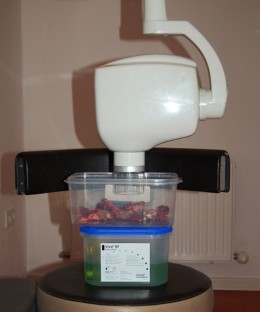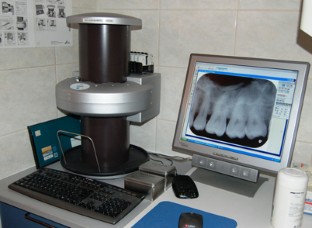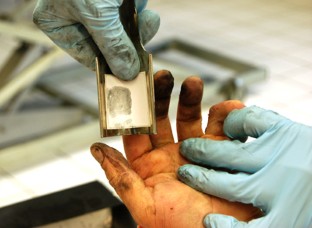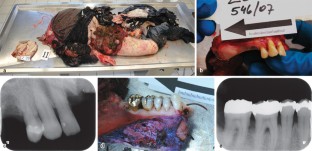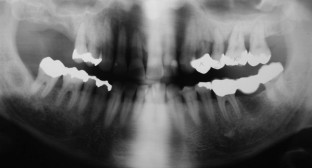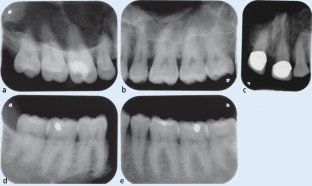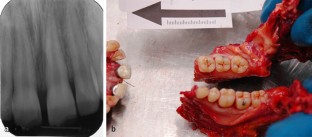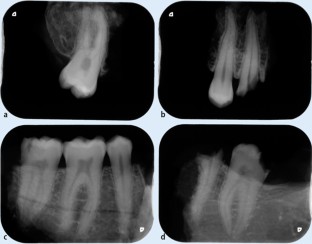 Literatur
Beauthier J-P, De Valck E, Lefevre PH, De Winne J (2009) Mass Disaster Victim Identification: the tsunami experience. Open Forensic Sci J 2:54–62

Gregersen M, Jensen S, Knudsen PJ (1995) The crash of the Partnair Convair 340/580 in the Skagerrak: identification of the deceased. Aviat Space Environ Med 66:158–163

Horvath H (2008) Untersuchungsbericht. Zusammenstoss in der Luft eines Motorflugzeuges Type DV 20 und eines Hubschraubers Type AS 332 am 5. März 2007, um 09:53 Uhr UTC im Platzbereich des Flugplatzes Zell am See, Salzburg. Unfalluntersuchungsstelle des Bundes Fachbereich Luftfahrt. http://versa.bmvit.gv.at/uploads/media/Zusammenstoss_des_Motorflugzeugs_DV_20_und_des_Hubschraubers_AS_332__GZ_85121_vom_5._Maerz_2007_04.pdf

Interpol DVI Guidelines. http://www.interpol.int/INTERPOL-expertise/Forensics/DVI. Zugegriffen: 11. Mai 2015

Li G, Baker SP (1997) Injury patterns in aviation-related fatalities. Implications for preventive strategies. Am J Forensic Med Pathol 18:265–270

Mason JK (1968) Aviation accident pathology. Reconstruction of a fatal aircraft accident from the medical findings. Proc R Soc Med 61:1079–1084

Meyer HJ (2003) The Kaprun cable car fire disaster-aspects of forensic organisation following a mass fatality with 155 victims. Forensic Sci. Int 138:1–7

Schuller-Götzburg P (2007) Dentalna identifikacija žrtava cunamija u Phuketu, Tajland. Dental Identification of Tsunami Victims in Phuket, Thailand. ASCRO 41:295–305

Schuller-Götzburg P, Suchanek J (2007) Forensic odontologists successfully identify tsunami victims in Phuket, Thailand. Forensic Sci Int 171:204–207

Schuller-Götzburg P, Suchanek J, Gugler J (2005) Identification of tsunami victims in the Thai tsunami identification-information management center (TTVI-IMC), Phuket, Thailand (German). Stomatol 102:109–113

Stevens PJ (1968) Aviation accident pathology. The search for the cause of an accident. Proc R Soc Med 61:1076–1079
Ethics declarations
Interessenkonflikt
P. Schuller-Götzburg gibt an, dass kein Interessenkonflikt besteht.
Dieser Beitrag beinhaltet keine Studien an Menschen oder Tieren.
Additional information
DDr. P. Schuller-Götzburg ist forensischer Odontologe des "disaster victim identification (DVI) team" des Österreichischen Innenministeriums BM.I, Paracelsus Medizinische Universität Salzburg, Austria.
About this article
Cite this article
Schuller-Götzburg, P. Forensisch-odontologische Identifizierung der Opfer des Flugunfalls Zell am See. Rechtsmedizin 26, 34–41 (2016). https://doi.org/10.1007/s00194-015-0032-7
Published:

Issue Date:

DOI: https://doi.org/10.1007/s00194-015-0032-7
Schlüsselwörter
Keywords