Abstract
Introduction and hypothesis
Constipation is reported to be associated with urinary incontinence. However, the reported results have been inconsistent and contradictory. To evaluate the association between constipation and urinary incontinence in women, we performed a meta-analysis.
Methods
A comprehensive search based on PubMed, EMBASE, and the Cochrane Library was performed up to July 2018 for eligible studies in relation to the influence of constipation on urinary incontinence in women. A random-effect model was used to calculate the pooled odds risk (OR) and corresponding 95% confidence interval (CI).
Results
A total of 16 observational studies with 35,629 participants and 6054 urinary incontinence patients were identified in the meta-analysis. Constipation was significantly associated with the risk of urinary incontinence in women (OR 2.46, 95% CI 1.79–3.38).
Conclusions
This meta-analysis suggests that constipation is significantly associated with urinary incontinence risk in women. However, further well-designed, large-scale prospective studies are needed to clarify the causality.
Access options
Buy single article
Instant access to the full article PDF.
US$ 39.95
Tax calculation will be finalised during checkout.
Subscribe to journal
Immediate online access to all issues from 2019. Subscription will auto renew annually.
US$ 119
Tax calculation will be finalised during checkout.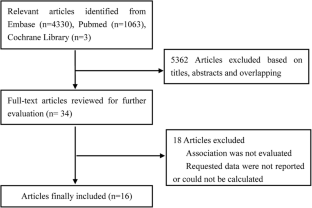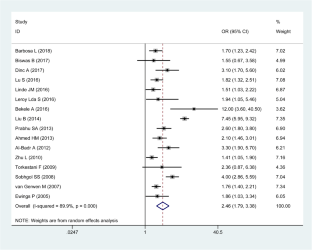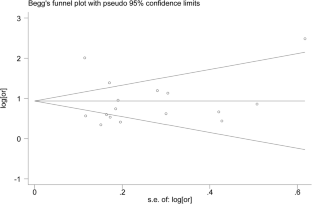 References
1.

Syan R, Brucker BM. Guideline of guidelines: urinary incontinence. BJU Int. 2016;117:20–33.

2.

Austin PF, Bauer SB, Bower W, Chase J, Franco I, Hoebeke P, et al. The standardization of terminology of lower urinary tract function in children and adolescents: update report from the standardization committee of the International Children's Continence Society. J Urol. 2014;191:1863–1865.e13.

3.

Irwin DE, Kopp ZS, Agatep B, Milsom I, Abrams P. Worldwide prevalence estimates of lower urinary tract symptoms, overactive bladder, urinary incontinence and bladder outlet obstruction. BJU Int. 2011;108:1132–8.

4.

Hannestad YS, Rortveit G, Daltveit AK, Hunskaar S. Are smoking and other lifestyle factors associated with female urinary incontinence? The Norwegian EPINCONT study. BJOG Int J Obstet Gynaecol. 2003;110:247–54.

5.

Maserejian NN, Giovannucci EL, McVary KT, McGrother C, McKinlay JB. Dietary macronutrient and energy intake and urinary incontinence in women. Am J Epidemiol. 2010;171:1116–25.

6.

Almousa S, Bandin van Loon A. The prevalence of urinary incontinence in nulliparous adolescent and middle-aged women and the associated risk factors: a systematic review. Maturitas. 2018;107:78–83.

7.

Maeda T, Tomita M, Nakazawa A, Sakai G, Funakoshi S, Komatsuda A, et al. Female functional constipation is associated with overactive bladder symptoms and urinary incontinence. Biomed Res Int. 2017;2017:2138073.

8.

Eshkoor SA, Hamid TA, Shahar S, Mun CY. Factors related to urinary incontinence among the Malaysian elderly. J Nutr Health Aging. 2017;21:220–6.

9.

Sampaio C, Sousa AS, Fraga LG, Veiga ML, Bastos Netto JM, Barroso U Jr. Constipation and lower urinary tract dysfunction in children and adolescents: a population-based study. Front Pediatr. 2016;4:101.

10.

Bharucha AE, Pemberton JH, Locke GR 3rd. American gastroenterological association technical review on constipation. Gastroenterology. 2013;144:218–38.

11.

Wald A, Scarpignato C, Kamm MA, Mueller-Lissner S, Helfrich I, Schuijt C, et al. The burden of constipation on quality of life: results of a multinational survey. Aliment Pharmacol Ther. 2007;26:227–36.

12.

Zhu L, Lang J, Liu C, Xu T, Liu X, Li L, et al. Epidemiological study of urge urinary incontinence and risk factors in China. Int Urogynecol J. 2010;21:589–93.

13.

van Gerwen M, Schellevis F, Lagro-Janssen T. Comorbidities associated with urinary incontinence: a case-control study from the second Dutch national survey of general practice. J Am Board Fam Med. 2007;20:608–10.

14.

Torkestani F, Zafarghandi N, Davati A, Hadavand SH, Garshasbi M. Case-controlled study of the relationship between delivery method and incidence of post-partum urinary incontinence. J Int Med Res. 2009;37:214–9.

15.

Sobhgol SS, Charandabee SM. Related factors of urge, stress, mixed urinary incontinence and overactive bladder in reproductive age women in Tabriz, Iran: a cross-sectional study. Int Urogynecol J Pelvic Floor Dysfunct. 2008;19:367–73.

16.

Prabhu SA, Shanbhag SS. Prevalence and risk factors of urinary incontinence in women residing in a tribal area in Maharashtra, India. J Res Health Sci. 2013;13:125–30.

17.

Lu S, Zhang HL, Zhang YJ, Shao QC. Prevalence and risk factors of urinary incontinence among perimenopausal women in Wuhan. J Huazhong Univ Sci Technolog Med Sci. 2016;36:723–6.

18.

Liu B, Wang L, Huang SS, Wu Q, Wu DL. Prevalence and risk factors of urinary incontinence among Chinese women in Shanghai. Int J Clin Exp Med. 2014;7(3):686–96.

19.

Linde JM, Nijman RJM, Trzpis M, Broens PMA. Urinary incontinence in the Netherlands: prevalence and associated risk factors in adults. Neurourol Urodyn. 2017;36:1519–28.

20.

Leroy Lda S, Lucio A, Lopes MH. Risk factors for postpartum urinary incontinence. Rev Esc Enferm USP. 2016;50:200–7.

21.

Ewings P, Spencer S, Marsh H, O'Sullivan M. Obstetric risk factors for urinary incontinence and preventative pelvic floor exercises: cohort study and nested randomized controlled trial. J Obstet Gynaecol. 2005;25:558–64.

22.

Dinç A. Prevalence of urinary incontinence during pregnancy and associated risk factors. Low Urin Tract Symptoms. 2018;10(3):303–07.

23.

Biswas B, Bhattacharyya A, Dasgupta A, Karmakar A, Mallick N, Sembiah S. Urinary incontinence, its risk factors, and quality of life: a study among women aged 50 years and above in a rural health facility of West Bengal. J Midlife Health. 2017;8:130–6.

24.

Bekele A, Adefris M, Demeke S. Urinary incontinence among pregnant women, following antenatal care at university of Gondar hospital, north west Ethiopia. BMC Pregnancy Childbirth. 2016;16:333.

25.

Barbosa L, Kuhni D, Vasconcelos D, Sales E, Lima G, Santos M, et al. Factors associated with urinary incontinence in pregnant adolescents: a case-control study. J Pediatr Adolesc Gynecol. 2018;31:382–7.

26.

Al-Badr A, Brasha H, Al-Raddadi R, Noorwali F, Ross S. Prevalence of urinary incontinence among Saudi women. Int J Gynaecol Obstet. 2012;117:160–3.

27.

Ahmed HM, Osman VA, Al-Alaf SK, Al-Tawil NG. Prevalence of urinary incontinence and probable risk factors in a sample of Kurdish women. Sultan Qaboos Univ Med J. 2013;13:269–74.

28.

Moher D, Liberati A, Tetzlaff J, Altman DG, PRISMA Group. Preferred reporting items for systematic reviews and meta-analyses: the PRISMA statement. Int J Surg. 2010;8:336–41.

29.

Stroup DF, Berlin JA, Morton SC, Olkin I, Williamson GD, Rennie D, et al. Meta-analysis of observational studies in epidemiology: a proposal for reporting. Meta-analysis of observational studies in epidemiology (MOOSE) group. JAMA. 2000;283:2008–12.

30.

Stang A. Critical evaluation of the Newcastle-Ottawa scale for the assessment of the quality of nonrandomized studies in meta-analyses. Eur J Epidemiol. 2010;25:603–5.

31.

Begg CB, Mazumdar M. Operating characteristics of a rank correlation test for publication bias. Biometrics. 1994;50:1088–101.

32.

Egger M, Davey Smith G, Schneider M, Minder C. Bias in meta-analysis detected by a simple, graphical test. BMJ. 1997;315:629–34.

33.

Charach G, Greenstein A, Rabinovich P, Groskopf I, Weintraub M. Alleviating constipation in the elderly improves lower urinary tract symptoms. Gerontology. 2001;47:72–6.

34.

Nambiar AK, Bosch R, Cruz F, Lemack GE, Thiruchelvam N, Tubaro A, et al. Eau guidelines on assessment and nonsurgical management of urinary incontinence. Eur Urol. 2018;73:596–609.

35.

De Wachter S, de Jong A, Van Dyck J, Wyndaele JJ. Interaction of filling related sensation between anorectum and lower urinary tract and its impact on the sequence of their evacuation. A study in healthy volunteers. Neurourol Urodyn. 2007;26:481–5.

36.

Kaplan SA, Dmochowski R, Cash BD, Kopp ZS, Berriman SJ, Khullar V. Systematic review of the relationship between bladder and bowel function: implications for patient management. Int J Clin Pract. 2013;67:205–16.

37.

Malykhina AP. Neural mechanisms of pelvic organ cross-sensitization. Neuroscience. 2007;149:660–72.

38.

Radojicic Z, Milivojevic S, Milic N , Lazovic JM, Lukac M, Sretenovic A. Impact of bowel management in alleviating symptoms of urinary incontinence in patients with spina bifida associated with overactive bladder and detrusor sphincter dyssynergia. BJU Int. 2019;123(1):118–23.

39.

Coyne KS, Cash B, Kopp Z, Gelhorn H, Milsom I, Berriman S, et al. The prevalence of chronic constipation and faecal incontinence among men and women with symptoms of overactive bladder. BJU Int. 2011;107:254–61.

40.

Burgers R, Liem O, Canon S, Mousa H, Benninga MA, Di Lorenzo C, et al. Effect of rectal distention on lower urinary tract function in children. J Urol. 2010;184:1680–5.

41.

Bunyavejchevin S. Risk factors of female urinary incontinence and overactive bladder in Thai postmenopausal women. J Med Assoc Thail. 2005;88(Suppl 4):S119–23.

42.

Brown JS, Grady D, Ouslander JG, Herzog AR, Varner RE, Posner SF. Prevalence of urinary incontinence and associated risk factors in postmenopausal women. Heart & estrogen/progestin replacement study (HERS) research group. Obstet Gynecol. 1999;94:66–70.
Ethics declarations
Conflicts of interest
None.
Additional information
Publisher's note
Springer Nature remains neutral with regard to jurisdictional claims in published maps and institutional affiliations.
About this article
Cite this article
Lian, WQ., Li, FJ., Huang, HX. et al. Constipation and risk of urinary incontinence in women: a meta-analysis. Int Urogynecol J 30, 1629–1634 (2019). https://doi.org/10.1007/s00192-019-03941-w
Received:

Accepted:

Published:

Issue Date:
Keywords
Constipation

Urinary incontinence

Meta-analysis