Abstract
Introduction and hypothesis
Women expel various kinds of fluids during sexual activities. These are manifestations of sexual arousal and orgasm or coital incontinence. This study is aimed at suggesting a diagnostic scheme to differentiate among these phenomena.
Methods
Web of Science and Ovid (MEDLINE) databases were systematically searched from 1950 to 2017 for articles on various fluid expulsion phenomena in women during sexual activities, which contain relevant information on sources and composition of the expelled fluids.
Results
An ultra-filtrate of blood plasma of variable quantity, which is composed of transvaginal transudate at sexual stimulation, enables vaginal lubrication. Female ejaculation (FE) is the secretion of a few milliliters of thick, milky fluid by the female prostate (Skene's glands) during orgasm, which contains prostate-specific antigen. Squirting (SQ) is defined as the orgasmic transurethral expulsion of tenths of milliliters of a form of urine containing various concentrations of urea, creatinine, and uric acid. FE and SQ are two phenomena with different mechanisms. Coital incontinence (CI) could be classified into penetration and orgasm forms, which could be associated with stress urinary incontinence or detrusor hyperactivity.
Conclusion
Squirting, FE, and CI are different phenomena with various mechanisms and could be differentiated according to source, quantity, expulsion mechanism, and subjective feelings during sexual activities.
Access options
Buy single article
Instant access to the full article PDF.
US$ 39.95
Tax calculation will be finalised during checkout.
Subscribe to journal
Immediate online access to all issues from 2019. Subscription will auto renew annually.
US$ 119
Tax calculation will be finalised during checkout.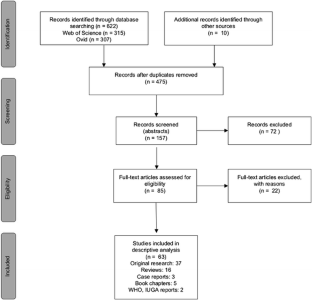 References
1.

Kratochvíl S. Orgasmic expulsions in women. Cesk Psychiatr. 1994;90:71–7.

2.

Perry JD, Whipple B. Pelvic muscle strength of female ejaculators: evidence in support of a new theory of orgasm. J Sex Res. 1981;17:22–39.

3.

Zaviačič M. The human female prostate. Bratislava: Slovak Academic Press; 1999.

4.

Darling CA, Davidson JK, Conwaywelch C. Female ejaculation: perceived origins, the Grafenberg spot area, and sexual responsiveness. Arch Sex Behav. 1990;19:29–47.

5.

Bullough B, David M, Whipple B, Dixon J, Allgeier ER, Drury KC. Subjective reports of female orgasmic expulsion of fluid. Nurse Pract. 1984;9:55–9.

6.

Goldberg DC, Whipple B, Fishkin RE, Waxman H, Fink PJ, Weisberg M. The Grafenberg spot and female ejaculation: a review of initial hypotheses. J Sex Marital Ther. 1983;9:27–37.

7.

Schubach G. Urethral expulsions during sensual arousal and bladder catheterization in seven human females. E J Hum Sex. 2001;4. http://www.ejhs.org/volume4/Schubach/abstract.html. Accessed 26 July 2012.

8.

Zaviačič M, Zaviačičová A, Holomán IK, Molčan J. Female urethral expulsions evoked by local digital stimulation of the G-spot: differences in the response pattern. J Sex Res. 1988;24:311–8.

9.

Wimpissinger F, Springer C, Stackl W. International online survey: female ejaculation has a positive impact on women's and their partners' sexual lives. BJU Int. 2013;112:177–85.

10.

Rubio-Casillas A, Jannini EA. New insights from one case of female ejaculation. J Sex Med. 2011;8:3500–4.

11.

Korda JB, Goldstein SW, Sommer F. The history of female ejaculation. J Sex Med. 2010;7:1965–75.

12.

Sevely JL, Bennett JW. Concerning female ejaculation and the female prostate. J Sex Res. 1978;14:1–20.

13.

Addiego F, Belzer EG, Commoli J, Moger W, Perry JD, Whipple B. Female ejaculation. A case study. J Sex Res. 1981;17:13–21.

14.

Salama S, Boitrelle F, Gauquelin A, Malagrida L, Thiounn N, Desvaux P. Nature and origin of "squirting" in female sexuality. J Sex Med. 2015;12:661–6.

15.

Pastor Z. Female ejaculation orgasm vs. coital incontinence: a systematic review. J Sex Med. 2013;10:1682–91.

16.

Grafenberg E. The role of the urethra in female orgasm. Int J Sex. 1950;3:145–8.

17.

Heath D. Female ejaculation: its relationship to disturbances of erotic function. Med Hypotheses. 1987;24:103–6.

18.

Heath D. An investigation into the origins of a copious vaginal discharge during intercourse: "enough to wet the bed"—that "is not urine". J Sex Res. 1984;20:194–215.

19.

Wimpissinger F, Stifter K, Grin W, Stackl W. The female prostate revisited: perineal ultrasound and biochemical studies of female ejaculate. J Sex Med. 2007;4:1388–93.

20.

Belzer EG. Orgasmic expulsions of women: a review and heuristic inquiry. J Sex Res. 1981;17:1–12.

21.

Zaviačič M, Doležalová S, Holomán IK, Zaviačičová A, Mikulecký M. Concentrations of fructose in female ejaculate and urine: a comparative biochemical study. J Sex Res. 1988;24:319–25.

22.

Kinsey AC, Pomeroy WB, Martin CE. Sexual behaviour in the human female. Oxford: Saunders; 1953.

23.

Belzer EG Jr. A review of female ejaculation and the Grafenberg spot. Women Health. 1984;9:5–16.

24.

Levin RJ, Wagner G. Human vaginal fluid-ionic composition and modification by sexual arousal. J Physiol. 1977;266:62P–3P.

25.

Levin RJ, Both S, Georgiadis J, Kukkonen T, Park K, Yang CC. The physiology of female sexual function and the pathophysiology of female sexual dysfunction (committee 13A). J Sex Med. 2016;13:733–59.

26.

Preti G, Huggins GR, Silverberg GD. Alterations in the organic compounds of vaginal secretions caused by sexual arousal. Fertil Steril. 1979;32:47–54.

27.

Moller BR, Kaspersen P. The acidity of the vagina. In: Horowitz BJ, Mardh PA, editors. Vaginitis and vaginosis. New York: Wiley-Liss; 1991. p. 63–7.

28.

Wagner G, Levin RJ. Vaginal fluid. In: Hafez ESE, Evans TN, editors. The human vagina. Amsterdam: North Holland Publishing Co; 1978. p. 121–38.

29.

Wagner G, Levin RJ. Electrolytes in vaginal fluid during the menstrual cycle of coitally active and inactive women. J Reprod Fertil. 1980;60:17–27.

30.

Godley MJ. Quantitation of vaginal discharge in healthy volunteers. BJOG. 1985;92:739–42.

31.

Dawson SJ, Sawatsky ML, Lalumiere ML. Assessment of introital lubrication. Arch Sex Behav. 2015;44:1527–35.

32.

Owen DH, Katz DF. A vaginal fluid simulant. Contraception. 1999;59:91–5.

33.

Zaviačič M, Zajičková M, Blažeková J, et al. Weight, size, macroanatomy, and histology of the normal prostate in the adult human female: a minireview. J Histotechnol. 2000;23:61–9.

34.

Cartwright R, Elvy S, Cardozo L. Do women with female ejaculation have detrusor overactivity? J Sex Med. 2007;4:1655–8.

35.

Levin RJ, Wylie K. Vaginal vasomotion: its appearance, measurement, and usefulness in assessing the mechanisms of vasodilatation. J Sex Med. 2008;5:377–86.

36.

Levin RJ. Actions of spermicidal and virucidal agents on electrogenic ion transfer across human vaginal epithelium in vitro. Pharmacol Toxicol. 1997;81:219–25.

37.

Belzer EG Jr, Whipple B, Moger W. On female ejaculation. J Sex Res. 1984;20(4):403–6.

38.

Skene AJC. The anatomy and pathology of two important glands of the female urethra. Am J Obstet Dis Women Child. 1880;13:265–70.

39.

Huffman JW. The detailed anatomy of paraurethral ducts in the adult human female. Am J Obstet Gynecol. 1948;55:86–101.

40.

Dwyer PL. Skene's gland revisited: function, dysfunction and the G spot. Int Urogynecol J. 2012;23:135–7.

41.

Dietrich W, Susani M, Stifter L, Haitel A. The human female prostate-immunohistochemical study with prostate-specific antigen, prostate-specific alkaline phosphatase, and androgen receptor and 3-D remodeling. J Sex Med. 2011;8:2816–21.

42.

Wimpissinger F, Tscherney R, Stackl W. Magnetic resonance imaging of female prostate pathology. J Sex Med. 2009;6:1704–11.

43.

WHO laboratory manual for the examination and processing of human semen. 2010. WHO web. http://apps.who.int/iris/bitstream/10665/44261/1/9789241547789_eng.pdf. Accessed 20 July 2017.

44.

Owen DH, Katz DF. A review of the physical and chemical properties of human semen and the formulation of a semen simulant. J Androl. 2005;26:459–69.

45.

Cooper TG, Noonan E, von Eckardstein, et al. World Health Organization reference values for human semen characteristics. Hum Reprod Update. 2010;16:231–45.

46.

Coffey D. What is the prostate and what is its function? In: Robaire B, Pryor JL, Trasler JM, editors. Handbook of andrology. Lawrence: Allen Press Inc.; 1995.

47.

Biancardi MF, dos Santos FCA, de Carvalho HF, Sanches BDA, Taboga SR. Female prostate: historical, developmental, and morphological perspectives. Cell Biol Int. 2017;41:1174–83.

48.

Lilja H. A kallikrein-like serine protease in prostatic fluid cleaves the predominant seminal vesicle protein. J Clin Invest. 1985;76:1899–903.

49.

Moalem S, Reidenberg JS. Does female ejaculation serve an antimicrobial purpose? Med Hypotheses. 2009;73:1069–71.

50.

Haylen B, De Ridder D, Freeman RM, et al. An International Urogynecological Association (IUGA)/International Continence Society (ICS) joint report on the terminology for female pelvic floor dysfunction. Int Urogynecol. 2010;21:5–26.

51.

Serati M, Salvatore S, Uccella S, et al. Urinary incontinence at orgasm: relation to detrusor overactivity and treatment efficacy. Eur Urol. 2008;54:911–7.

52.

Serati M, Salvatore S, Uccella S, Nappi RE, Bolis P. Female urinary incontinence during intercourse: a review on an understudied problem for women's sexuality. J Sex Med. 2009;6:40–8.

53.

Lau H-H, Huang W-C, Su T-H. Urinary leakage during sexual intercourse among women with incontinence: incidence and risk factors. PLoS One. 2017;12:e0177075.

54.

Jha S, Strelley K, Radley S. Incontinence during intercourse: myths unravelled. Int Urogynecol J. 2012;23:633–7.

55.

El-Azab AS, Yousef HA, Seifeldein GS. Coital incontinence: relation to detrusor over-activity and stress incontinence. Neurourol Urodyn. 2011;30:520–4.

56.

Hilton P. Urinary incontinence during sexual intercourse: a common, but rarely volunteered, symptom. Br J Obstet Gynaecol. 1988;95:377–81.

57.

Khan Z, Bhola A, Starer P. Urinary incontinence during orgasm. Urology. 1988;31:279–82.

58.

Vierhout ME, Gianotten WL. Mechanisms of urine loss during sexual activity. Eur J Obstet Gynecol Reprod Biol. 1993;52:45–7.

59.

Moran PA, Dwyer PL, Ziccone SP. Urinary leakage during coitus in women. J Obstet Gynecol. 1999;19:286–8.

60.

Nilsson M, Lalos O, Lindkvist H, Lalos A. How do urinary incontinence and urgency affect women's sexual life? Acta Obstet Gynecol Scand. 2011;90:621–8.

61.

Madhu C, Hashim H, Enki D, Yaasin M, Drake M. Coital incontinence: what can we learn from urodynamic assessment? Urology. 2015;85:1034–8.

62.

Gilliland AL. Women's experiences of female ejaculation. Sex Cult. 2009;13(3):121–34.

63.

Leiblum SR, Hayes RD, Wanser RA, Nelson JS. Vaginal dryness: a comparison of prevalence and interventions in 11 countries. J Sex Med. 2009;6:2425–33.
Ethics declarations
Financial disclaimer/conflict of interest
None.
About this article
Cite this article
Pastor, Z., Chmel, R. Differential diagnostics of female "sexual" fluids: a narrative review. Int Urogynecol J 29, 621–629 (2018). https://doi.org/10.1007/s00192-017-3527-9
Received:

Accepted:

Published:

Issue Date:
Keywords
Female ejaculation

Squirting

Coital incontinence

Female prostate

Vaginal lubrication