Abstract
Introduction and hypothesis
This randomized controlled study with blinding allocation evaluated pelvic floor knowledge (PFK) and the presence of pelvic floor dysfunction (PFD) in women office workers. The effects of receiving pelvic floor muscle (PFM) health education on PFK and PFD were also evaluated.
Methods
Of 161 female volunteers, 145 (90.0 %, age range 18–69 years) responded. They were randomly allocated to three groups (group A 48, group B 48, group C 49). Online surveys were completed by all groups on three occasions using validated tools (Prolapse and Incontinence Knowledge Quiz, PFDI-20, PFIQ-7) and PFM exercise items. On completion of the baseline survey, groups A and B received an education intervention (group C was the control). Following this, all participants completed the second survey. Two months later, to allow time for the PFM exercises to have an effect, group A attended a re-education presentation, followed by the final survey administered to all groups. The results were analyzed using analysis of variance and Tukey's test.
Results
Participants receiving both PFM exercise education interventions (group A) and those receiving only the first education intervention (group B) showed highly significant improvements in PFK compared with the control group (both p < 0.001). The groups receiving PFM exercise education also showed a highly significant decrease in PFD symptoms (p < 0.001), and a significant increase in quality of life (QoL; p < 0.05).
Conclusions
While the results of this study cannot be generalized to all women, low levels of PFK was associated with high a prevalence of PFD, and an increase in knowledge/awareness following education was significantly associated with an increase in QoL and a decrease in PFD symptoms.
This is a preview of subscription content, log in to check access.
Access options
Buy single article
Instant access to the full article PDF.
US$ 39.95
Tax calculation will be finalised during checkout.
Subscribe to journal
Immediate online access to all issues from 2019. Subscription will auto renew annually.
US$ 199
Tax calculation will be finalised during checkout.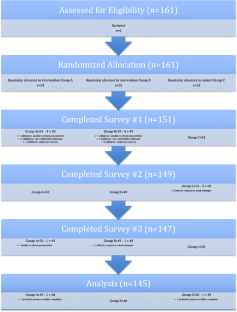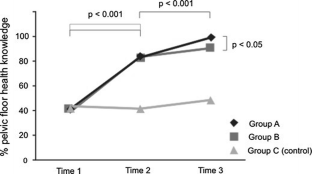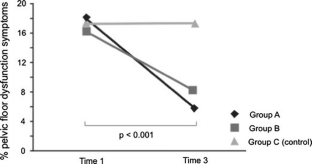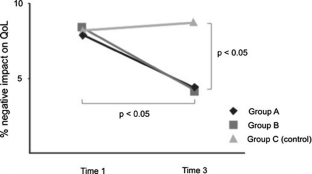 References
1.

Voorham-van der Zalm PJ1, Stiggelbout AM, Aardoom I, Deckers S, Greve IG, Nijeholt GA, Pelger RC (2008) Development and validation of the pelvic floor inventories Leiden (PelFIs). Neurourol Urodyn 27(4):301–305

2.

International Continence Society (2003) Stress urinary incontinence and women: discovering the truth. Wirthlin Worldwide

3.

Wu J, Kawasaki A, Hundley AF, Dieter AA, Myers ER, Sung VW (2010) Predicting the number of incontinence and prolapse surgeries in U.S. women from 2010 to 2050 (abstract). Presented at the 31st Annual Meeting of the American Urogynecologic Society, 29 Sep to 2 Oct 2010, Long Beach, California. Female Pelvic Med Reconstr Surg 16(5 Suppl 2):S54

4.

Voorham-van der Zalm PJ1, Lycklama A Nijeholt GA, Elzevier HW, Putter H, Pelger RC (2008) "Diagnostic investigation of the pelvic floor": a helpful tool in the approach in patients with complaints of micturition, defecation, and/or sexual dysfunction. J Sex Med 5:864–871

5.

Ashton-Miller JA, DeLancey JO (2007) Functional anatomy of the female pelvic floor. Ann N Y Acad Sci 1101:266–296

6.

Wallner C, van Wissen J, Mass CP, Dabhoiwala NF, DeRuiter MC, Lamers WH (2008) The contribution of the levator ani nerve and the pudendal nerve to the innervation of the levator ani muscles; a study in human fetuses. Eur Urol 54(5):1136–1142

7.

Unger CA, Weinstein MM, Pretorius DH (2011) Pelvic floor imaging. Obstet Gynecol Clin N Am 38:23–43

8.

Hodges PW, Sapsford R, Pengel LH (2007) Postural and respiratory functions of the pelvic floor muscles. Neurourol Urodyn 26(3):362–371

9.

Morin M, Bourbonnais D, Gravel D, Dumoulin C, Lemieux M-C (2004) Pelvic floor muscle function in continent and stress urinary incontinent women using dynamometric measurements. Neurourol Urodyn 23(7):668–674

10.

Shah AD, Massagli MP, Kohli N, Rajan SS, Braaten KP, Hoyte L (2008) A reliable, valid instrument to assess patient knowledge about urinary incontinence and pelvic organ prolapse. Int Urogynecol J 19:1283–1289

11.

Good MM, Korbly N, Kassis NC, Richardson ML, Book NM, Yip S, Saguan D et al (2013) Prolapse-related knowledge and attitudes toward the uterus in women with pelvic organ prolapse symptoms. Am J Obstet Gynecol 209(5):481.e1–481.e6

12.

Mandimika CL, Murk W, Muhlhauser McPencow A, Lake A, Wedderburn T, Collier CH, Connell KA et al (2014) Knowledge of pelvic floor disorders in a population of community-dwelling women. Am J Obstet Gynecol 210:165.e1–165.e9

13.

Barber MD, Walters MD, Bump RC (2005) Short forms of two condition-specific quality-of-life questionnaires for women with pelvic floor disorders (PFDI-20 and PFIQ-7). Am J Obstet Gynecol 193:103–113

14.

Davis K, Kumar D, Stanton SL (2003) Pelvic floor dysfunction: the need for a multidisciplinary team approach. J Pelvic Med Surg 9(1):23–36

15.

Davis K, Kumar D, Wake MC (2010) Pelvic floor dysfunction: a scoping study exploring current service provision in the UK, interprofessional collaboration and future management priorities. Int J Clin Pract 64(12):1661–1670

16.

Liapis A, Bakas P, Liapi S, Sioutis D, Creatsas G (2010) Epidemiology of female urinary incontinence in the Greek population: EURIG study. Int Urogynecol J 21:217–222

17.

Madombwe JP, Knight S (2010) High prevalence of urinary incontinence and poor knowledge of pelvic floor exercises among women in Ladysmith. SAJOG 16(1):18–24

18.

Hawary A, Sinclair A, Pearce I (2010) The origin of information: are IUGA-specific patient information leaflets the answer? Int Urogynecol J 21:1001–1004

19.

Geoffrion R, Robert M, Ross S, van Heerden D, Neustaedter G, Tang S, Milne J (2009) Evaluating patient learning after an educational program for women with incontinence and pelvic organ prolapse. Int Urogynecol J 20:1243–1252

20.

Tannenbaum C, Drali R, Holroyd-Leduc J, Richard L (2010) Lessons learned: impact of a continence promotion activity for older community-dwelling women. Neurourol Urodynam 29:540–544
Acknowledgments
This research study would not have been possible without the generous financial and volunteer contributions made by Manitoba Hydro and the Women's Health Research Foundation of Canada. The authors would also like to thank Dr. Petra Voorham-van der Zalm, from the Netherlands, for her generosity in sharing her wealth of PFH knowledge, her kindness, and her endless support, and Dr. Farouk Chebib for his contributions to the data analysis.
Conflicts of interest
None.
Authors' contribution to manuscript
K.M. Berzuk: protocol/project development, data collection, data management, figure editing, table construction, statistical analysis and manuscript writing.
B.L. Shay: protocol/project development, figure construction, table editing and manuscript editing.
About this article
Cite this article
Berzuk, K., Shay, B. Effect of increasing awareness of pelvic floor muscle function on pelvic floor dysfunction: a randomized controlled trial. Int Urogynecol J 26, 837–844 (2015). https://doi.org/10.1007/s00192-014-2599-z
Received:

Accepted:

Published:

Issue Date:
Keywords
Awareness

Education

Incontinence

Pelvic floor dysfunction

Pelvic floor health knowledge

Pelvic floor muscle