Abstract
Introduction and hypothesis
Intra-vaginal diazepam suppositories are commonly prescribed as a treatment option for high-tone pelvic floor myalgia. This triple-blinded placebo-controlled randomized trial sought to determine if 10 mg diazepam suppositories improve resting pelvic floor electromyography (EMG) compared with placebo.
Methods
Women ≥18 years of age with hypertonic pelvic floor muscles on examination, confirmed by resting EMG ≥2.0 microvolts (μv), administered vaginal suppositories containing either diazepam or placebo for 28 consecutive nights. Outcomes included vaginal surface EMG (four measurements), the Female Sexual Function Index (FSFI), the Short Form Health Survey 12 (SF-12), four visual analog scales (VAS), the Patient Global Impression of Severity (PGI-S), and the Patient Global Impression of Improvement (PGI-I). A priori sample size calculation indicated that 7 subjects in each group could detect a 2-μv difference in resting EMG tone with 90 % power.
Results
Twenty-one subjects were enrolled. The mean age was 36.1 (SD 13.9) years, mean body mass index was 28.56 (SD 9.4), and the majority (85.7 %) was Caucasian. When evaluating response to therapy, no difference was seen in any of the resting vaginal EMG assessments at any time point within subjects or between groups, nor was an interaction found. Additionally, no differences were noted in any of the validated questionnaires.
Conclusions
When used nightly over 4 weeks, 10 mg of vaginal diazepam was not associated with improvement in resting EMG parameters or subjective outcomes compared with placebo. This suggests such that therapy alone may be insufficient in treating high-tone pelvic floor dysfunction.
Access options
Buy single article
Instant access to the full article PDF.
US$ 39.95
Tax calculation will be finalised during checkout.
Subscribe to journal
Immediate online access to all issues from 2019. Subscription will auto renew annually.
US$ 119
Tax calculation will be finalised during checkout.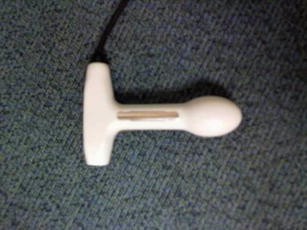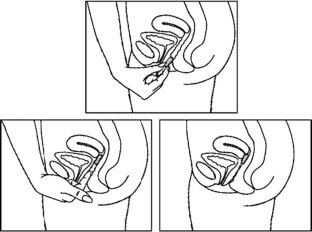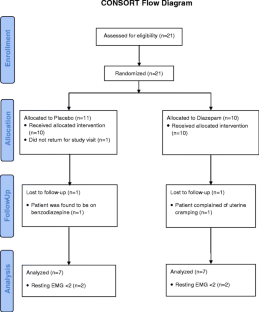 References
1.

Rogalski MJ, Kellog-Spadt S, Hoffmann AR, Fariello JY, Whitmore KE (2010) Retrospective chart review of vaginal diazepam suppository use in high-tone pelvic floor dysfunction. Int Urogynecol J 21:895–899

2.

Lukban J, Whitmore K, Kellog-Spadt S, Bologna R, Lesher A, Fletcher E (2001) The effect of manual physical therapy in patients diagnosed with interstitial cystitis, high-tone pelvic floor dysfunction, and sacroiliac dysfunction. Urology 57 [6 Suppl 1]:121–122

3.

Oyama IA, Rejba A, Lubkan JC, Fletcher E, Kellog-Spadt S, Holzberg AS, Whitmore KE (2004) Modified Thiele massage as therapeutic intervention for female patients with interstitial cystitis and high-tone pelvic floor dysfunction. Urology 64:862–865

4.

Ger GC, Wexner SD, Jorge JM, Salanga VD (1993) Anorectal manometry in the diagnosis of paradoxical puborectalis syndrome. Dis Colon Rectum 36:816–825

5.

Rapkin AJ, Kames LD (1987) The pain management approach to chronic pelvic pain. J Reprod Med 32:323–327

6.

Srinivasan AK, Kaye JD, Moldwin R (2007) Myofascial dysfunction associated with chronic pelvic floor pain: management strategies. Curr Pain Headache Rep 11:359–364

7.

Wiegel M, Meston C, Rosen R (2005) The female sexual function index (FSFI): cross-validation and development of clinical cutoff scores. J Sex Marital Ther 31:1–20

8.

Ware J Jr, Kosinski M, Keller SD (1996) A 12-Item Short-Form Health Survey: construction of scales and preliminary tests of reliability and validity. Med Care 34:220–233

9.

Von Korff M, Deyo RA, Cherkin D, Barlow W (1993) Back pain in primary care. Outcomes at 1 year. Spine (Phila Pa 1976) 18:855–862

10.

Yalcin I, Bump RC (2003) Validation of two global impression questionnaires for incontinence. Am J Obstet Gynecol 189:98–101

11.

Srikrishna S, Robinson D, Cardozo L (2010) Validation of the Patient Global Impression of Improvement (PGI-I) for urogenital prolapse. Int Urogynecol J 21:523–528

12.

Kotarinos RK (2003) Pelvic floor physical therapy in urogynecologic disorders. Curr Womens Health Rep 3:334–339

13.

Glazer HI, Jantos M, Hartmann EH, Swencionis C (1998) Electromyographic comparisons of the pelvic floor in women with dysesthetic vulvodynia and asymptomatic women. J Reprod Med 43:959–962

14.

White G, Jantos M, Glazer H (1997) Establishing the diagnosis of vulvar vestibulitis. J Reprod Med 42:157–160

15.

Wehbe SA, Whitmore K, Kellogg-Spadt S (2010) Urogenital complaints and female sexual dysfunction (part 1). J Sex Med 7:1704–1713, quiz 1703, 1714–1715

16.

Thiele GH (1963) Coccygodynia: cause and treatment. Dis Colon Rectum 6:422–436

17.

Langford CF, Udvari Nagy S, Ghoniem GM (2007) Levator ani trigger point injections: an underutilized treatment for chronic pelvic pain. Neurourol Urodyn 26:59–62

18.

Cram JR (1998) Cram's introduction to surface electromyography. Jones and Bartlett, Sudbury
Acknowledgements
The authors would like to thank Vivian Ghodsi RN, CCRC, for her valuable help with patient screening, data collection, and subject follow-up for this study.
Funding
This study was funded by an education grant through the TriHealth Medical Education Research Fund.
Conflict of interest
None.
About this article
Cite this article
Crisp, C.C., Vaccaro, C.M., Estanol, M.V. et al. Intra-vaginal diazepam for high-tone pelvic floor dysfunction: a randomized placebo-controlled trial. Int Urogynecol J 24, 1915–1923 (2013). https://doi.org/10.1007/s00192-013-2108-9
Received:

Accepted:

Published:

Issue Date:
Keywords
High-tone pelvic floor dysfunction

Levator myalgia

Pelvic floor tension myalgia

Randomized trial

Vaginal diazepam