This is a preview of subscription content, log in to check access.
Access options
Buy single article
Instant access to the full article PDF.
US$ 39.95
Price includes VAT for USA
Subscribe to journal
Immediate online access to all issues from 2019. Subscription will auto renew annually.
US$ 199
This is the net price. Taxes to be calculated in checkout.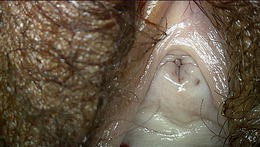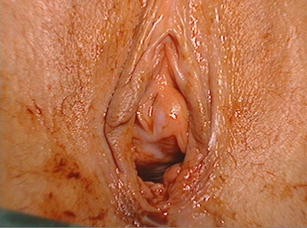 References
1.

Skene A (1880) The anatomy and pathology of two important glands of the female urethra. Am J Obs Dis Women Child 13:265–270

2.

Wernert N, Albrech M, Sesterhenn I, Goebbels R, Bonkhoff H, Seitz G, Inniger R, Remberger K (1992) The 'female prostate': location, morphology, immunohistochemical characteristics and significance. Eur Urol 22(1):64–69

3.

Zaviacic M, Ablin RJ (2000) The female prostate and prostate-specific antigen. Immunohistochemical localization, implications for this prostate marker in women, and reasons for using the term "prostate" in the human female. Histol Histopathol 15(1):31–42

4.

O'Connell HE, Hutson JM, Anderson CR, Plenter RJ (1998) Anatomical relationship between urethra and clitoris. J Urol 159:1892

5.

Heath D (1984) An investigation into the origins of a copious vaginal discharge during intercourse: "Enough to wet the bed"—that "is not urine". J Sex Res 20(2):194–215

6.

DeSouza A, Schierlitz L., Dwyer PL, Rosamilia A., Murray C., Thomas E., Hiscock R., Lim Y. Sexual function following retropubic TVT and transobturator Monarc sling in women with intrinsic sphincter deficiency: a multicentre prospective study. Int Urogynecol J Pelvic Floor Dysfunct.; 2011 doi:10.1007/s00192-011-1461-9

7.

Grafenberg E (1950) The role of the urethra in female orgasm. Int J Sexology 3:145–148

8.

Hines T (2001) The G-spot: A modern gynecologic myth. Am J Obstet Gynecol 185:359–362

9.

Davidson JK, Darling CA, Conway-Welch C (1990) Female ejaculation: perceived origins, the Grafenberg spot/area, and sexual responsiveness. Arch Sex Behav 19(1):29–47

10.

Gittes RF, Nakamura RM (1996) Female urethral syndrome. A female prostatitis? Western Journal of Medicine 164(5):435–438

11.

Shah SR, Biggs GY, Rosenblum N, Nitti VW. Surgical management of Skene's gland abscess/infection: a contemporary series. Int Urogynecol J Pelvic Floor Dysfunct. 2011 doi:10.1007/s00192-011-1488-y

12.

Moalem S, Reidenberg JS (2009) Does female ejaculation serve an antimicrobial purpose? Med Hypotheses 73(6):1069–1071, Epub 2009 Sep 18
Conflicts of interest
None.
About this article
Cite this article
Dwyer, P.L. Skene's gland revisited: function, dysfunction and the G spot. Int Urogynecol J 23, 135–137 (2012). https://doi.org/10.1007/s00192-011-1558-1
Keywords
Anterior Vaginal Wall

Urethral Diverticulum

Anterior Vaginal Wall Prolapse

Female Orgasm

Distal Urethra