Abstract
Ultrasonic precise bonding is an emerging technology in the application of polymer micro-assembly. The propagation of ultrasound changes with the interfacial polymer physical state in the ultrasonic bonding process. So the ultrasonic guided wave is an effective parameter to in-situ monitor the fusion degree. The time-frequency characteristics in the ultrasonic guided wave are analyzed by vibration analysis methods. The polymer interfacial fusion is online visual monitored by the high-speed HD camera. The fusion behavior of the thermal melt interface and the time-frequency characteristics are analyzed and correlated. Results indicate that the change of the interfacial thermal melt state is related to the time-frequency characteristics of the ultrasonic guided wave. The generation of the melting zone, the fusion of the melting zone, the rotation of the micro-device, the generation or disappearance of local air bubbles all lead to the changing of the harmonic frequency and intensity in the ultrasonic bonding process.
Access options
Buy single article
Instant access to the full article PDF.
US$ 39.95
Tax calculation will be finalised during checkout.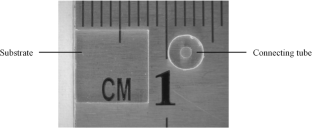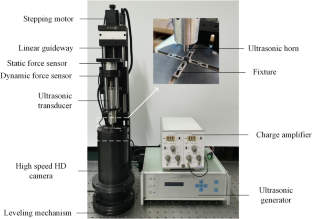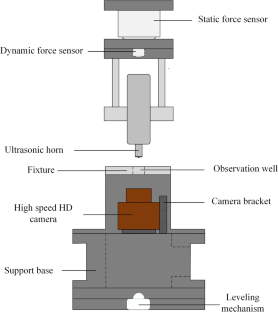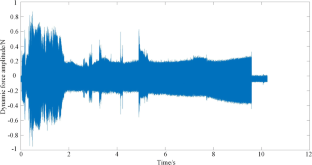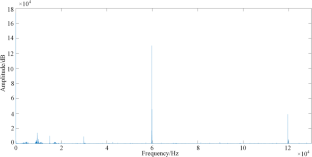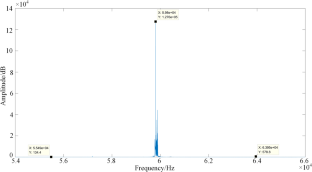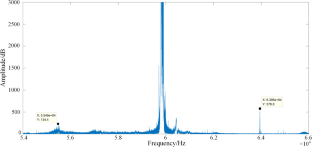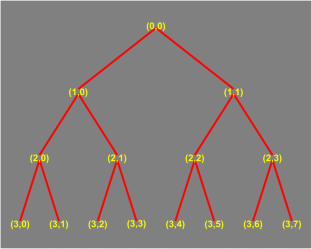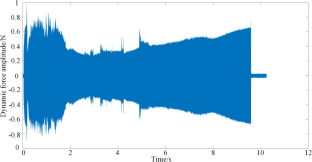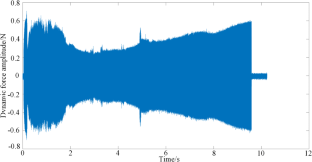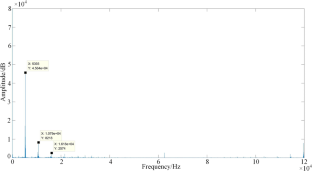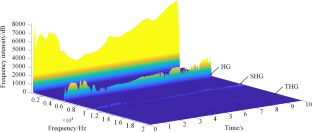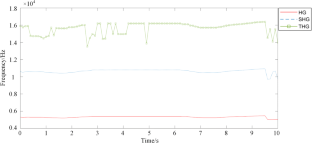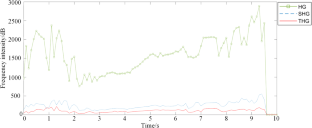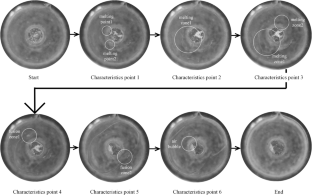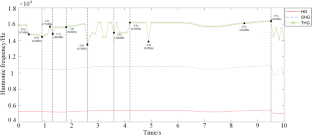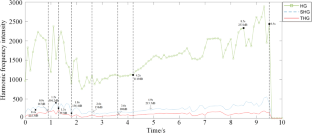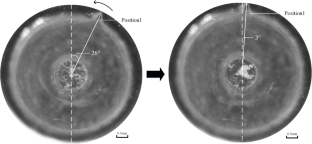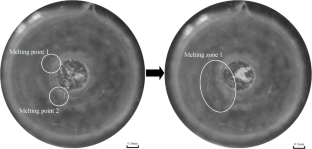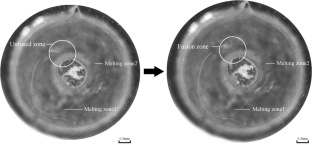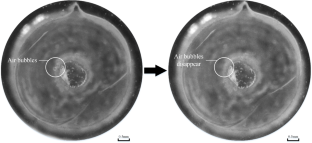 Data Availability
The authors declare that the data and the materials of this study are available within the article.
References
1.

West J, Becker M, Tombrink S, Manz A (2008) Micro total analysis systems: latest achievements. Anal Chem 80:4403–4419. https://doi.org/10.1021/ac800680j

2.

Liu C (2007) Recent developments in polymer MEMS. Adv Mater 19:3783–3790. https://doi.org/10.1002/adma.200701709

3.

Li J, Chen D, Chen G (2005) Low-temperature thermal bonding of PMMA microfluidic chips. Anal Lett 38:1127–1136. https://doi.org/10.1081/AL-200057209

4.

Ussing T, Petersen LV, Nielsen CB, Helbo B, Højslet L (2007) Micro laser welding of polymer microstructures using low power laser diodes. Int J Adv Manuf Technol 33:198–205. https://doi.org/10.1007/s00170-007-0969-0

5.

Huang FC, Chen YF, Lee GB (2007) CE chips fabricated by injection molding and polyethylene/thermoplastic elastomer film packaging methods. Electrophoresis 28:1130–1137. https://doi.org/10.1002/elps.200600351

6.

Sari F, Hoffmann WM, Haberstroh E, Poprawe R (2008) Applications of laser transmission processes for the joining of plastics, silicon and glass micro parts. Microsyst Technol 14:1879–1886. https://doi.org/10.1007/s00542-008-0675-3

7.

Sackmann J, Burlage K, Gerhardy C, Memering B, Liao S, Schomburg WK (2015) Review on ultrasonic fabrication of polymer micro devices. Ultrasonics 56:189–200. https://doi.org/10.1016/j.ultras.2014.08.007

8.

Wu WQ, Peng HJ, Jia YL, Jiang BY (2017) Characteristics and mechanisms of polymer interfacial friction heating in ultrasonic plasticization for micro injection molding. Microsyst Technol 23:1385–1392. https://doi.org/10.1007/s00542-016-2877-4

9.

Zhang ZB, Wang XD, Luo Y, Zhang ZQ, Wang LD (2010) Study on heating process of ultrasonic welding for thermoplastics. J Thermoplast Compos Mater 23:647–664. https://doi.org/10.1177/0892705709356493

10.

Matheny MP, Graff KF (2015) Ultrasonic welding of metals. In: Gallego-Juárez JA, Graffpp KF (eds) Power Ultrasonics, 1st edn. Woodhead Publishing, England, pp 259–293

11.

Benatar A (2015) Ultrasonic welding of plastics and polymeric composites. In: Gallego-Juárez JA, Graffpp KF (eds) Power Ultrasonics, 1st edn. Woodhead Publishing, England, pp 295–312

12.

Truckenmueller R, Chen Y, Ahrens R et al (2006) Micro ultrasonic welding: joining of chemically inert polymer microparts for single material fluidic components and systems. Microsyst Technol 12:1027–1029. https://doi.org/10.1007/s00542-006-0136-9

13.

Li JM, Meng FJ, Liang C, Liu C (2017) Energy director structure and self-balancing jig for the ultrasonic bonding of microfluidic chips. Micro Nano Lett 12:453–457. https://doi.org/10.1049/mnl.2017.0028

14.

Kim JB, Jeong BW, Chiao M, Lin LW (2009) Ultrasonic bonding for MEMS sealing and packaging. IEEE Trans Adv Packag 32:461–467. https://doi.org/10.1109/TADVP.2008.2009927

15.

Zhang ZB, He QQ, Yan CQ (2014) Non-melt ultrasonic bonding method for polymer MEMS devices. AMM 607:133–138. https://doi.org/10.4028/www.scientific.net/AMM.607.133

16.

Sun YB, Teng TD, Guo GQ, Wu GX (2019) An ultrasonic bonding method controlled by the characteristic waveform of ultrasonic propagation. Micro Nano Lett 14:547–550. https://doi.org/10.1049/MNL.2018.5461
Funding
This work was supported by Liaoning Province "Xingliao Talent Program" project for young top talents (XLYC1807112)
General program funding for the China Postdoctoral Science Foundation (2019M651103).
The National Science Foundation of China under Grant (52005071).
Ethics declarations
Ethics approval
Not applicable.
Consent to participate
Informed consent was obtained from all individual participants included in the study.
Consent for publication
The participants have consented to the submission of the case report to the journal.
Additional information
Publisher's note
Springer Nature remains neutral with regard to jurisdictional claims in published maps and institutional affiliations.
About this article
Cite this article
Sun, Y., Cao, M., Zou, L. et al. Study on the ultrasonic guided wave and online visual monitoring for ultrasonic precise bonding. Int J Adv Manuf Technol 117, 971–984 (2021). https://doi.org/10.1007/s00170-021-07799-5
Received:

Accepted:

Published:

Issue Date:
Keywords
Ultrasonic bonding

Vibration analysis

Time-frequency characteristics

In-situ visual monitoring

Ultrasonic guided wave