The use of nano-computed tomography (nano-CT) in non-destructive testing of metallic parts made by laser powder-bed fusion additive manufacturing
Abstract
Computed tomography (CT) magnifies the spectrum of measurable internal features with minimal preparation and exceptional resolution. In this study, non-destructive nano-scale and micro-scale CT examinations of aluminum-based part manufactured by laser powder-bed fusion additive manufacturing (LPBF-AM) are compared to determine the extent of defect details (size and distribution of defects/pores) not detectable with micro-CT. Our findings show nano-CT system is able to provide insightful information for effective characterization of AM-made parts to predict their strength/durability more reliably.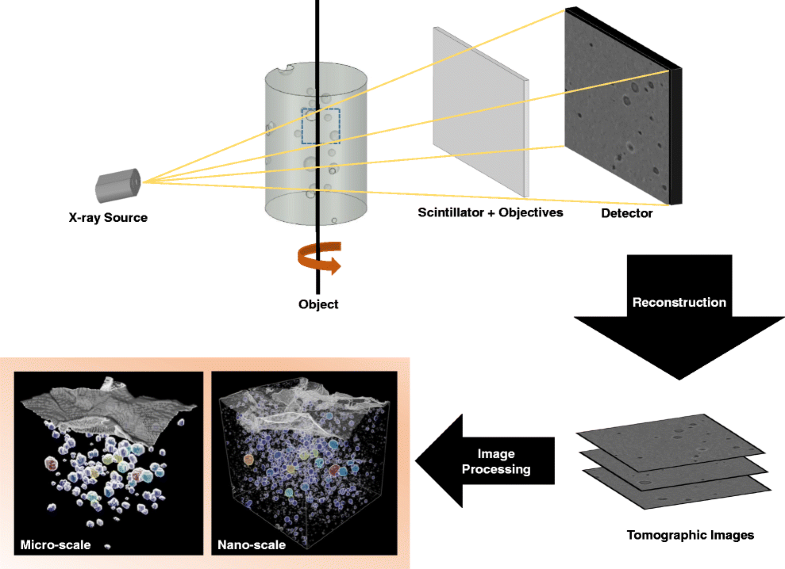 Keywords
Additive manufacturing 
Laser powder-bed fusion 
X-ray computed tomography (XCT) 
Nano-scale 
Micro-scale 
Notes
Acknowledgments
This work is sponsored by the Federal Economic Development Agency for Southern Ontario (FedDev Ontario) and Ontario Research Fund-Research Excellence. The authors would like to acknowledge Dr. James Hinebaugh and Michael George from Expanse Microtechnologies Inc. for providing support with data acquisition and image processing.
Copyright information
© Springer-Verlag London Ltd., part of Springer Nature 2018