Abstract
This study investigates the relationship between social capital and small business entrepreneurship in China. Unlike previous studies that focus solely on rural or urban residents, this paper pays more attention to the differences between them. According to our study, social capital has both positive and negative impacts on small business entrepreneurship. Based on the data drawn from China General Social Survey, we find that the impact of social capital differs significantly between rural and urban areas. In rural China, residents who have higher social capital tend to have entrepreneurial behaviors, while higher social capital leads to lower intention of small business entrepreneurship in urban China. Individuals whose parents have the experiences of small business tend to have small business entrepreneurial activities; individuals who are better educated tend to find regular jobs instead of having their own small business. The results suggest that small business entrepreneurship in rural China might be "entrepreneurship by necessity."
Access options
Buy single article
Instant access to the full article PDF.
US$ 39.95
Tax calculation will be finalised during checkout.
Subscribe to journal
Immediate online access to all issues from 2019. Subscription will auto renew annually.
US$ 79
Tax calculation will be finalised during checkout.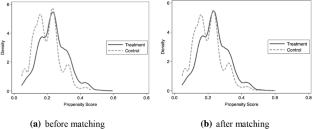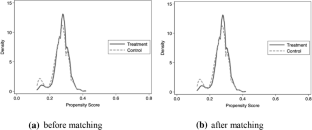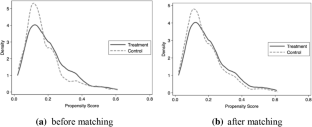 Notes
1.

Data source: Comprehensive statistical data and material on new China.

2.

3.

Social capital is a broad concept that consists of many components. Due to the availability of data in the data set (CGSS), the parental status is used to estimate social capital.

4.

In the ideal case, a number of other variables that are expected to influence people's decision to start a firm would be included, as, e.g., risk propensity. However, such data are unfortunately not included in the data set over the individuals in the CGSS and cannot be obtained from other sources.
References
Ács ZJ, Varga A (2005) Entrepreneurship, agglomeration and technological change. Small Bus Econ 24(3):323–334

Allen WD (2000) Social networks and self-employment. J Soc Econ 29(5):487–501

Audretsch D, Dohse D, Niebuhr A (2010) Cultural diversity and entrepreneurship: a regional analysis for Germany. Ann Reg Sci 45(1):55–85

Banerjee A, Duflo E, Glennerster R, Kinnan C (2009) The miracle of microfinance? Evidence from a randomized evaluation. MIT Working Paper

Batjargal B (2007) Internet entrepreneurship: social capital, human capital, and performance of internet ventures in china. Res Policy 36(5):605–618

Bian Y (1994) Guanxi and the allocation of urban jobs in China. China Q 140:971–999

Bian Y (1997) Bringing strong ties back in: indirect ties, network bridges, and job searches in China. Am Sociol Rev 62(3):266–285

Bian Y, Huang X, Zhang L (2015) Information and favoritism: the network effect on wage income in China. Soc Netw 40:129–138

Bourdieu P (1990) In other words: essays towards a reflexive sociology. Stanford University Press, Palo Alto

Bourdieu P, Wacquant L (1992) An invitation to reflexive sociology. The University of Chicago Press, Chicago

Bramoullé Y, Goyal S (2009) Favoritism. Cambridge working papers in economics 0942. Faculty of Economics, University of Cambridge, Cambridge

Brockhaus RH (1982) The psychology of the entrepreneur. In: Kent CA, Sexton D, Vesper KH (eds) Encyclopedia of entrepreneurship. Prentice Hall, Englewood Cliffs, pp 39–57

Burt RS (1980) Models of network structure. Ann Rev Sociol 6(1):79–141

Bygrave WD, Timmons JA (2009) Venture capital at the crossroads. Social Science Electronic Publishing, Rochester

Cai D, Qiu L, Meng X, Ma S (2018) Liquidity constraints, social capital and family entrepreneurial choices. Manag World 3:79–93

Chen WT (2017) Entrepreneurial learning, knowledge acquisition and entrepreneurial performance: study on the next generation of family firms. (Doctoral Dissertation) Dongbei University of Finance and Economics

Cheng T, Selden M (1994) The origins and social consequences of China's Hukou system. China Q 139(6):44–68

Christiansen F (1990) Social division and peasant mobility in mainland China: the implications of the Hukou system. Issues Stud 26(4):78–91

Coleman JS (1988) Social capital in the creation of human capital. Am J Sociol 94:95–120

Coleman JS (1990) Foundations of social theory. Harvard University Press, Cambridge

Davern M, Hachen DS (2006) The role of information and influence in social networks: examining the association between social network structure and job mobility. Am J Econ Sociol 65(2):269–293

Davidsson P (2003) The domain of entrepreneurship research: some suggestions. Cognitive approaches to entrepreneurship research. Emerald Group Publishing Limited, Bingley, pp 315–372

Davidsson P, Honig B (2003) The role of social and human capital among nascent entrepreneurs. J Bus Ventur 18(3):301–331

Démurger S, Xu H (2011) Return migrants: the rise of new entrepreneurs in rural China. World Dev 39(10):1847–1861

Driessen MP, Zwart PS (1999) The role of the entrepreneur in small business success: the entrepreneurship scan. In: 44th ICSB world conference proceedings innovation and economic development: the role of entrepreneurship and SMEs, Nápoles, 20–23

Dunn T, Holtz-Eakin D (2015) Financial capital, human capital, and the transition to self—employment: evidence from intergenerational links. J Labor Econ 18(2):282–305

Fan C (2002) The elite, the natives, and the outsiders: migration and labor market segmentation in urban China. Ann Assoc Am Geogr 92(1):103–124

Gedajlovic E, Honig B, Moore CB, Payne GT, Wright M (2013) Social capital and entrepreneurship: a schema and research agenda. Entrep Theory Pract 37(3):455–478

Grootaert C, Bastelaer TV (2001) Understanding and measuring social capital: a synthesis of findings and recommendations from the social capital initiative. The World Bank, Social Capital Initiative, Working paper No. 24

Huhe N (2014) Understanding the multilevel foundation of social trust in rural China: evidence from the China general social survey. Soc Sci Q 95(2):581–597

Jenssen JI, Koenig HF (2002) The effect of social networks on resource access and business start-ups. Eur Plan Stud 10(8):1039–1046

Kansikas J, Murphy L (2011) Bonding family social capital and firm performance. Int J Entrep Small Bus 14(4):533–550

Kim PH, Aldrich HE (2005) Social capital and entrepreneurship. Found Trends Entrep 1(2):245–268

Kim J, Miner AS (2007) Vicarious learning from the failures and near-failures of others: evidence from the U.S. commercial banking industry. Acad Manag J 50(3):687–714

Kinnan C, Townsend R (2012) Kinship and financial networks, formal financial access, and risk reduction. Am Econ Rev 102(3):289–293

Knight J, Yueh L (2008) The role of social capital in the labor market in China. Econ Transit 16(3):389–414

Laffineur C, Barbosa SD, Fayolle A, Nziali E (2017) Active labor market programs' effects on entrepreneurship and unemployment. Small Bus Econ 49(4):889–918

Le AT (1999) Empirical studies of self-employment. J Econ Surv 13(4):381–416

Li H, Yang Z, Yao X, Zhang H, Zhang J (2012) Entrepreneurship, private economy and growth: evidence from China. China Econ Rev 23(4):948–961

Light I, Dana L (2013) Boundaries of social capital in entrepreneurship. Entrep Theory Pract 37(3):603–624

Lin N (1999) Social networks and status attainment. Ann Rev Sociol 25:467–487

Lindquist MJ, Sol J, Praag MV (2015) Why do entrepreneurial parents have entrepreneurial children? J Labor Econ 33(2):269–296

Ma X (2016) Determinants of the wage gap between migrants and local urban residents in China: 2002–2013. Mod Econ 7:786–798

Ma G, Yang E (2011) Social networks, informal finance and entrepreneurship. Econ Res J 46(03):83–94

Paterson L (2014) Education, social attitudes and social participation among adults in Britain. Sociol Res Online 19(1):1–15

Reynolds P, Bosma N, Autio E, Hunt S, De Bono N, Servais I, Lopez-Garcia P, Chin N (2005) Global entrepreneurship monitor: data collection design and implementation 1998–2003. Small Bus Econ 24:205–231

Robison LJ, Siles SME (2002) Is social capital really capital? Rev Soc Econ 60(1):1–21

Shen J (2013) The joint use of formal and informal job search methods in China: institutional constraints, working mechanisms and advantages. (Doctoral Dissertation) University of Toronto

Shen J (2015) A third type of job search behavior: the use of the formal-informal joint channel in matching individual qualifications with hiring requirements in urban China. J Chin Sociol 2(1):3

Sluis JVD, Praag MV, Vijverberg W (2010) Education and entrepreneurship selection and performance: a review of the empirical literature. J Econ Surv 22(5):795–841

Stuart T, Hybels HRC (1999) Interorganizational endorsements and the performance of entrepreneurial ventures. Adm Sci Q 44(2):315–349

Stuart T, Sorenson O (2003) The geography of opportunity: spatial heterogeneity in founding rates and the performance of biotechnology firms. Res Policy 32(2):229–253

Timberlake S (2005) Social capital and gender in the workplace. J Manag Dev 24(1):34–44

Wang Y (2013) Research on the individual businesses of city—based on the investigation on Xinyang city in Henan province. (Doctoral Dissertation) Dalian University of Technology

Wennekers S, van Stel André, Reynolds TP (2005) Nascent entrepreneurship and the level of economic development. Small Bus Econ 24(3):293–309

Westlund H (2006) Social capital in the knowledge economy: theory and empirics. Springer, Berlin

Westlund H, Bolton R (2003) Local social capital and entrepreneurship. Small Bus Econ 21:77–113

Xiong A, Li H, Westlund H, Pu Y (2017) Social networks, job satisfaction and job searching behavior in the Chinese labor market. China Econ Rev 43:1–15

Yao X, Zhang T (2008) Strong ties and weak ties: Guanxi dependence in growth of firm. J Manag Sci China 11(1):143–152

York JG, Venkataraman S (2010) The entrepreneur-environment nexus: uncertainty, innovation, and allocation. J Bus Ventur 25:449–465

Yueh L (2009) China's entrepreneurs. World Dev 37(4):778–786

Zhang LY, Zhang HN (2013) Financial constraints and family entrepreneurship: based on perspective of urban-rural differences in China. J Financ Res 9:123–135

Zhang B, Hu J, Fan C (2015) Social network, information acquisition and households' entrepreneurial income: an empirical research based on perspective of urban-rural differences in China. Econ Rev 2:52–67

Zhao Y (2002) Measuring the social capital of Chinese workers. Curr Sociol 50(4):555–571

Zhao W, Ritchie JRB, Echtner CM (2011) Social capital and tourism entrepreneurship. Ann Tour Res 38(4):1570–1593
Acknowledgements
This work was supported by the research fund from Chongqing Technology and Business University (KFJJ2018037) and the Ministry of Education of the People's Republic of China (19YJC630187).
Additional information
Publisher's Note
Springer Nature remains neutral with regard to jurisdictional claims in published maps and institutional affiliations.
About this article
Cite this article
Sun, X., Xiong, A., Li, H. et al. Does social capital influence small business entrepreneurship? Differences between urban and rural China. Ann Reg Sci (2019). https://doi.org/10.1007/s00168-019-00922-1
Received:

Accepted:

Published:
JEL Classification