Abstract
Regional multi-pole growth is an important spatial form of regional economic organization pattern. We construct a model of regional multi-pole growth evolution to study its mechanism based on the assumption of heterogeneous space and inseparability of the economic subject. The study concludes that the evolution of regional multi-pole growth is affected by factors such as transportation costs, economies of scale, the crowding-out effect, and the factor endowments of superior location and inferior location. Based on the condition that the factor endowment of a location remains the same, with an increased economy of scale effect and a decline in the marginal production cost advantage, location will strengthen the agglomeration layout, which does not help form regional multi-pole growth patterns. With an increase of the crowding-out effect and a decline in the marginal production cost disadvantage, location will strengthen the dispersed layout, which fosters the formation of the regional multi-pole growth pattern. When transportation costs are high, a decline in such costs strengthens the links among locations, fostering the evolution of the regional spatial organization form to shift from dispersion to agglomeration. However, when transportation costs are somewhat reduced, their further reduction leads the regional spatial organization pattern into dispersion. Therefore, under certain conditions and with a decline in transportation costs, regional multi-pole growth weakens first and then strengthens.
Access options
Buy single article
Instant access to the full article PDF.
US$ 39.95
Tax calculation will be finalised during checkout.
Subscribe to journal
Immediate online access to all issues from 2019. Subscription will auto renew annually.
US$ 79
Tax calculation will be finalised during checkout.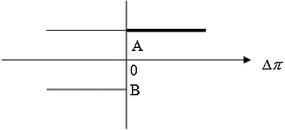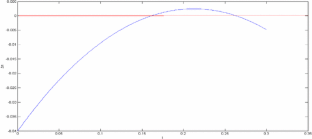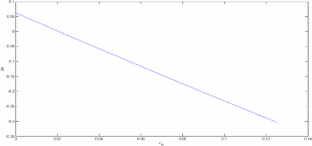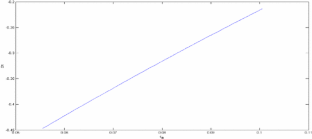 References
Ago T, Hamoudi H, Lefouili Y (2015) Firm location and monopolistic competition. Pap Reg Sci. https://doi.org/10.1111/pirs.12173

Baldwin RE, Okubo T (2006) Heterogeneous firms, agglomeration and economic geography: spatial selection and sorting. J Econ Geogr 6:323–346

Boschma RA, Frenken K (2006) Why is economic geography not an evolutionary science? Towards an evolutionary economic geography. J Econ Geogr 6:273–302

Boschma R, Frenken K (2015) Evolutionary economic geography (No. 1518). Section of Economic Geography. Utrecht University, Utrecht

Brezzi M, Veneri P (2015) Assessing polycentric urban systems in the OECD: country, regional and metropolitan perspectives. Eur Plan Stud 23:1128–1145

Christaller W (1966) Central places in southern Germany. Prentice-Hall, Upper Saddle River

d'Aspremont C, Ferreira RDS (2016) Oligopolistic vs. monopolistic competition: do inter-sectoral effects matter? Econ Theory 62:299–324

De Goei B, Burger MJ, Van Oort FG, Kitson M (2010) Functional polycentrism and urban network development in the Greater South East, United Kingdom: evidence from commuting patterns, 1981–2001. Reg Stud 44:1149–1170

De Vaus D, McAllister I (1987) Gender differences in religion: a test of the structural location theory. Am Sociol Rev 52:472–481

Desmet K, Rossi-Hansberg E (2014) Spatial development. Am Econ Rev 4:1211–1243

Dixit AK, Stiglitz JE (1977) Monopolistic competition and optimum product diversity. Am Econ Rev 67:297–308

Fan W, Treyz F, Treyz G (2000) An evolutionary new economic geography model. J Reg Sci 40:671–695

Frenken K, Boschma RA (2007) A theoretical framework for evolutionary economic geography: industrial dynamics and urban growth as a branching process. J Econ Geogr 7:635–649

Friedmann J (1966) Regional development policy: a case study of Venezuela, No. HT396. MIT Press, Cambridge

Fujita M, Krugman P (1995) When is the economy monocentric? von Thünen and Chamberlin unified. Reg Sci Urban Econ 25:505–528

Fujita M, Krugman P (2004) The new economic geography: past, present and the future. Pap Reg Sci 83:139–164

Fujita M, Krugman P, Venables AJ (2001) The spatial economy: cities, regions, and international trade. MIT Press, Cambridge

Hall PG, Pain K (2006) The polycentric metropolis: learning from mega-city regions in Europe. Routledge, Abington

Hamnett C (1984) Gentrification and residential location theory: a review and assessment. Geogr Urban Environ Prog Res Appl 6:283–319

Helpman E (1998) The size of regions. In: Pines D, Sadka E, Zilcha I (eds) Topics in public economics. Cambridge University Press, Cambridge, pp 33–54

Isard W (1956) Location and space economy. MIT Press, Cambridge, MA

Jia S (2014) The mechanism of regional economic multiple poles growth. Ph.D. thesis, Jinan University, China

Krätke S (2001) Strengthening the polycentric urban system in Europe: conclusions from the ESDP. Eur Plan Stud 9:105–116

Krugman P (1991) Increasing returns and economic geography. J Polit Econ 99:483–499

Krugman P (1993) On the number and location of cities. Eur Econ Rev 37:293–298

Krugman P (2011) The new economic geography, now middle-aged. Reg Stud 45:1–7

Li G, Fang C (2014) Analyzing the multi-mechanism of regional inequality in China. Ann Reg Sci 52(1):155–182

Lösch A (1938) The nature of economic regions. South Econ J 5:71–78

Martin R, Sunley P (2015) Towards a developmental turn in evolutionary economic geography? Reg Stud 49:712–732

Melitz MJ (2003) The impact of trade on intra-industry reallocations and aggregate industry productivity. Econometrica 71:1695–1725

North DC (1955) Location theory and regional economic growth. J Polit Econ 63:243–258

Ottaviano GIP (2011) "New" new economic geography: firm heterogeneity and agglomeration economies. J Econ Geogr 2:231–240

Perroux F (1950) Economic space: theory and applications. Q J Econ 64:89–104

Pribadi DO, Putra AS, Rustiadi E (2015) Determining optimal location of new growth centers based on LGP–IRIO model to reduce regional disparity in Indonesia. Ann Reg Sci 54(1):89–115

Samuelson PA (1954) The transfer problem and transport costs, II: analysis of effects of trade impediments. Econ J 64:264–289

Taylor PJ, Evans DM, Hoyler M, Derudder B, Pain K (2009) The UK space economy as practised by advanced producer service firms: identifying two distinctive polycentric city-regional processes in contemporary Britain. Int J Urban Reg Res 33:700–718

Venables AJ (1996) Equilibrium locations of vertically linked industries. Int Econ Rev 37:341–359

Venables AJ (2011) Productivity in cities: self-selection and sorting. J Econ Geogr 11:241–251

Vernon R (1966) International investment and International trade in the product cycle. Q J Econ 80:190–207

Weber A (1962) Theory of the location of industries. University of Chicago Press, Chicago
Acknowledgements
Funding was provided by National Natural Science Foundation of China (Grant No. 41601111), National Social Science Foundation of China (Grant No. 17AJL011), and Natural Science Foundation of Guangdong Province (Grant No. 2015A030310523).
About this article
Cite this article
Jia, S., Qin, C. & Ye, X. The evolution of regional multi-pole growth. Ann Reg Sci 61, 189–207 (2018). https://doi.org/10.1007/s00168-018-0864-7
Received:

Accepted:

Published:

Issue Date:
JEL Classification