Abstract
Purpose
There is growing interest in tibial tubercle fractures in pediatric and adolescent population within the last decade. However, there is limited evidence in the existing literature. Therefore, the purpose of this systematic review was to analyze and provide up-to-date data that may prove valuable in decision making and management of these injuries in the general as well as the athletic population.
Methods
A systematic review of the literature in PubMed, Cochrane library and Virtual Health Library was conducted using the "Preferred Reporting Items for Systematic Reviews and Meta-Analysis" (PRISMA) guidelines. Articles published in English or Spanish, during the past 20 years, reporting outcomes of tibial tubercle fracture management in patients younger than 18 years old, with a mean follow-up of at least 6 months reporting outcomes, type of management and classification were included.
Results
A total of 919 patients with 956 fractures in 25 retrospective cohort studies were included. The mean age was 14.4 ± 0.6 years while 766 [83%] were males and 740 [81%] of the injuries were sports-related. Associated injuries were reported in 91[10%] cases, most common being patellar tendon avulsion. Surgical management was chosen for 845[88%] of the cases, the vast majority being open reduction internal fixation (ORIF) with screws. Union was achieved in 954 [99.8%] cases. Complications and re-operations rate stood at 172[18%] and 161 [19% of the operations], respectively. Return to play (RTP) was reported in 11 [44%] of the studies standing at an average of 98.9% ± 3.6.
Conclusion
Essentially, this is an adolescent sports knee injury that needs careful planning before decision making because it may affect both RTP and joint preservation. Although union was achieved in almost all patients, there is a high risk of associated injuries, complications and reoperations. The surgeon should be confident to perform fracture fixation as well as addressing associated knee soft tissue injuries to achieve optimal outcomes.
Level of evidence
Level IV.
Access options
Buy single article
Instant access to the full article PDF.
USD 39.95
Price excludes VAT (USA)
Tax calculation will be finalised during checkout.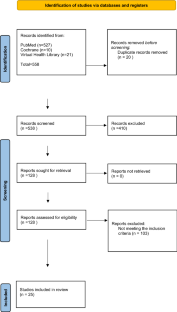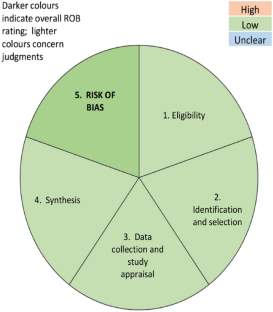 References
Abalo A, Akakpo-numado KG, Dossim A, Walla A, Gnassingbe K, Tekou AH (2008) Avulsion fractures of the tibial tubercle. J Orthop Surg (Hong Kong) 16:308–311

Arkader A, Schur M, Refakis C, Capraro A, Woon R, Choi P (2019) Unicortical fixation is sufficient for surgical treatment of tibial tubercle avulsion fractures in children. J Pediatr Orthop 39:e18–e22

Badin D, Raad M, Sponseller PD (2022) Tibial tuberosity fracture: a highly selective injury. J Pediatr Orthop 42(10):621–626

Brey JM, Conoley J, Canale ST, Beaty JH, Warner WCJ, Kelly DM, Sawyer JR (2012) Tibial tuberosity fractures in adolescents: is a posterior metaphyseal fracture component a predictor of complications? J Pediatr Orthop 32:561–566

Brown C, Kelly BA, Brouillet K, Luhmann SJ (2021) Ogden Type I to III tibial tubercle fractures in skeletally immature patients: is routine anterior compartment fasciotomy of the leg indicated? J Child Orthop 15:515–524

Casas-López M, Romero-Ibarra J, Orivio-Gallegos JA (2013) Treatment of the anterior tibial tuberosity for avulsion in adolescents. Acta Ortop Mex 27:160–169

Checa Betegón P, Arvinius C, Cabadas González MI, Martínez García A, Del Pozo MR, Marco Martínez F (2019) Management of pediatric tibial tubercle fractures: Is surgical treatment really necessary? Eur J Orthop Surg Traumatol 29:1073–1079

Cole WW, Brown SM, Vopat B, Heard WMR, Mulcahey MK (2020) Epidemiology, Diagnosis, and Management of Tibial Tubercle Avulsion Fractures in Adolescents. JBJS Rev 8(4):e0186

Coleman BD, Khan KM, Maffulli N, Cook JL, Wark JD (2000) Studies of surgical outcome after patellar tendinopathy: clinical significance of methodological deficiencies and guidelines for future studies. Scand J Med Sci Sports 10:2–11

Fernandez Fernandez F, Eberhardt O, Schröter S, Wirth T, Ihle C (2019) Bilateral Tibial Tubercle Avulsion Fractures in Children – Clinical Results of a Rare Fracture. Z Orthop Unfall 158:466–474

Firth AD, Bryant DM, Litchfield R, McCormack RG, Heard M, MacDonald PB, Spalding T, Verdonk PCM, Peterson D, Bardana D, Rezansoff A, Getgood AMJ, Willits K, Birmingham T, Hewison C, Wanlin S, Pinto R, Martindale A, O'Neill L, Jennings M, Daniluk M, Boyer D, Zomar M, Moon K, Moon R, Fan B, Mohan B, Buchko GM, Hiemstra LA, Kerslake S, Tynedal J, Stranges G, Mcrae S, Gullett L, Brown H, Legary A, Longo A, Christian M, Ferguson C, Mohtadi N, Barber R, Chan D, Campbell C, Garven A, Pulsifer K, Mayer M, Simunovic N, Duong A, Robinson D, Levy D, Skelly M, Shanmugaraj A, Howells F, Tough M, Thompson P, Metcalfe A, Asplin L, Dube A, Clarkson L, Brown J, Bolsover A, Bradshaw C, Belgrove L, Milan F, Turner S, Verdugo S, Lowe J, Dunne D, McGowan K, Suddens C-M, Declerq G, Vuylsteke K, Van Haver M (2022) Predictors of Graft Failure in Young Active Patients Undergoing Hamstring Autograft Anterior Cruciate Ligament Reconstruction With or Without a Lateral Extra-articular Tenodesis: The Stability Experience. Am J Sports Med 50:384–395

Formiconi F, D'Amato RD, Voto A, Panuccio E, Memeo A (2020) Outcomes of surgical treatment of the tibial tuberosity fractures in skeletally immature patients: an update. Eur J Orthop Surg Traumatol 30:789–798

Frankl U, Wasilewski SA, Healy WL (1990) Avulsion fracture of the tibial tubercle with avulsion of the patellar ligament. Report of two cases. J Bone Joint Surg 72:1411–1413

Frey S, Hosalkar H, Cameron DB, Heath A, David Horn B, Ganley TJ (2008) Tibial tuberosity fractures in adolescents. J Child Orthop 2:469–474

Haber DB, Tepolt FA, McClincy MP, Hussain ZB, Kalish LA, Kocher MS (2021) Tibial tubercle fractures in children and adolescents: a large retrospective case series. J Pediatr Orthop 30:13–18

Howarth WR, Gottschalk HP, Hosalkar HS (2011) Tibial tubercle fractures in children with intra-articular involvement: surgical tips for technical ease. J Child Orthop 5:465–470

Huang K, Houlihan N, Arkader A, Flynn JM, Williams BA (2022) Early knee range of motion following operative treatment for tibial tubercle avulsion fractures is safe. J Pediatr Orthop 42(9):516–520

Jakoi A, Freidl M, Old A, Javandel M, Tom J, Realyvasquez J (2012) Tibial tubercle avulsion fractures in adolescent basketball players. Orthopedics 35:692–696

Jardaly A, Conklin M, Ashley P, Gilbert SR (2021) Closed reduction in the treatment of tibial tubercle fractures. Injury 52:1336–1340

Lima AS, Cabral J, Boavida J, Balacó I, Sá Cardoso P, Tarquini O, Ling TP, Alves C (2022) Tibial tubercle avulsion fractures in adolescents: Impact on function and quality of life. J Pediatr Orthop 31:E135–E140

McKoy BE, Stanitski CL (2003) Acute tibial tubercle avulsion fractures. Orthop Clin North Am 34(3):397–403

Mercer W (1955) Fractures and joint injuries. J Bone Joint Surg Br 37:739

Moher D, Liberati A, Tetzlaff J, Altman DG (2010) Preferred reporting items for systematic reviews and meta-analyses: The PRISMA statement. Int J Surg 8:336–341

Mosier SM, Stanitski CL (2004) Acute Tibial Tubercle Avulsion Fractures. J Pediatr Orthop 24:181–184

Nikiforidis PA, Babis GC, Triantafillopoulos IK, Themistocleous GS, Nikolopoulos K (2004) Avulsion fractures of the tibial tuberosity in adolescent athletes treated by internal fixation and tension band wiring. Knee Surg Sports Traumatol Arthrosc Germany 12:271–276

Ogden JA, Tross RB, Murphy MJ (1980) Fractures of the tibial tuberosity in adolescents. J Bone Joint Surg 62:205–215

Pace JL, McCulloch PC, Momoh EO, Nasreddine AY, Kocher MS (2013) Operatively treated type IV tibial tubercle apophyseal fractures. J Pediatr Orthop 33:791–796

Pandya NK, Edmonds EW, Roocroft JH, Mubarak SJ (2012) Tibial tubercle fractures: Complications, classification, and the need for intra-articular assessment. J Pediatr Orthop 32:749–759

Pennock AT, Bomar JD, Manning JD (2018) The Creation and Validation of a Knee Bone Age Atlas Utilizing MRI. J Bone Joint Surg 100(4):e20

Pesl T, Havranek P (2008) Acute tibial tubercle avulsion fractures in children: selective use of the closed reduction and internal fixation method. J Child Orthop 2:353–356

Pretell-Mazzini J, Kelly DM, Sawyer JR, Esteban EMA, Spence DD, Warner WC, Beaty JH (2016) Outcomes and complications of Tibial tubercle fractures in pediatric patients: A systematic review of the literature. J Pediatr Orthop 36:440–446

Riccio AI, Tulchin-Francis K, Hogue GD, Wimberly RL, Gill CS, Collins D, Karol LA (2019) Functional outcomes following operative treatment of tibial tubercle fractures. J Pediatr Orthop 39:E108–E113

Ryu RK, Debenham JO (1985) An unusual avulsion fracture of the proximal tibial epiphysis. case report and proposed addition to the Watson-Jones classification. Clin Orthop Relat Res 194:181–184

Schoeb T, Peterhans L, Fröhlich S, Frey WO, Gerber C, Spörri J (2020) Health problems in youth competitive alpine skiing: a 12-month observation of 155 athletes around the growth spurt. Scand J Med Sci Sports 30:1758–1768

Sheppard ED, Ramamurti P, Stake S, Stadecker M, Rana MS, Oetgen ME, Young ML, Martin BD (2021) Posterior tibial slope is increased in patients with tibial tubercle fractures and osgood-schlatter disease. J Pediatr Orthop 41:e411–e416

Shin YW, Kim DW, Park KB (2019) Mayr J (2019) Tibial tubercle avulsion fracture according to different mechanisms of injury in adolescents: Tibial tubercle avulsion fracture. Medicine (Baltimore) 98(32):e16700

Watanabe H, Majima T, Takahashi K, Iizawa N, Oshima Y, Takai S (2019) Posterior tibial slope angle is associated with flexion-type Salter-Harris II and Watson-Jones type IV fractures of the proximal tibia. Knee Surg Sports Traumatol Arthrosc 27:2994–3000

Watsend AME, Osestad TMØ, Jacobsen RB, Engebretsen L (2009) Clinical studies on posterior cruciate ligament tears have weak design. Knee Surg Sports Traumatol Arthrosc 17:140–149

Whiting P, Savović J, Higgins JPT, Caldwell DM, Reeves BC, Shea B, Davies P, Kleijnen J, Churchill R (2016) ROBIS: A new tool to assess risk of bias in systematic reviews was developed. J Clin Epidemiol 69:225–234

Yang AA, Erdman M, Kwok E, Updegrove G, Hennrikus WL (2022) Outcomes of Displaced Tibial Tubercle Fractures in Adolescents. J Knee Surg Germany. https://doi.org/10.1055/s-0042-1750061

Zrig M, Annabi H, Ammari T, Trabelsi M, Mbarek M, Ben Hassine H (2008) Acute tibial tubercle avulsion fractures in the sporting adolescent. Arch Orthop Trauma Surg 128:1437–1442
Funding
The authors did not receive support from any organization for the submitted work.
Ethics declarations
Conflict of interest
The authors have no conflicts of interest to declare that are relevant to the content of this article.
Ethical approval
Not applicable.
Informed consent
Not applicable.
Additional information
Publisher's Note
Springer Nature remains neutral with regard to jurisdictional claims in published maps and institutional affiliations.
Rights and permissions
Springer Nature or its licensor (e.g. a society or other partner) holds exclusive rights to this article under a publishing agreement with the author(s) or other rightsholder(s); author self-archiving of the accepted manuscript version of this article is solely governed by the terms of such publishing agreement and applicable law.
About this article
Cite this article
Kalifis, G., Marin Fermin, T., Seil, R. et al. Tibial tubercle fractures are sports injuries in male adolescents with a considerable risk of complications and reoperations: a systematic review. Knee Surg Sports Traumatol Arthrosc (2023). https://doi.org/10.1007/s00167-023-07322-1
Received:

Accepted:

Published:

DOI: https://doi.org/10.1007/s00167-023-07322-1
Keywords
Tibial tubercle

Tibial tuberosity

Adolescent

Knee

Pediatric

Sports