Abstract
Purpose
Given that no studies have assessed the correlation between improvements in medial meniscus extrusion (MME) and clinical outcomes after medial opening-wedge high tibial osteotomy (MOWHTO), the present study aimed to measure the improvement in MME after MOWHTO and to investigate the correlation between the remaining postoperative MME and MOWHTO clinical outcomes by subgroup analysis.
Methods
This study included 79 patients (80 knees) who underwent MOWHTO with a minimum follow-up of 2 years. MME was measured pre- and postoperatively through magnetic resonance imaging after an average of 19.8 months following MOWHTO surgery. Clinical outcomes were evaluated according to the Knee Injury and Osteoarthritis Outcome Score (KOOS), the Tegner Activity Scale, and the Short-Form 36 questionnaire. In subgroup analysis, postoperative MME was classified into non-pathologic (≤ 3 mm) and pathologic (> 3 mm) groups. The clinical outcomes of the two groups were compared using Mann–Whitney U tests. A regression analysis was performed to determine the preoperative and postoperative characteristics associated with the improvement of MME.
Results
The mean (± standard deviation) values for pre- and postoperative MME were 3.6 (± 1.8) mm and 2.8 (± 1.5) mm, respectively (p < 0.001). In the subgroup analysis of postoperative MME, the non-pathologic group showed better improvement of KOOS than the pathologic group. Preoperative hip-knee-ankle angle was correlated with the improvement of medial meniscal extrusion in both univariate (p = 0.049) and multivariate (p = 0.015) analyses.
Conclusion
The MME improved after MOWHTO, and the clinical outcomes were better for patients with a postoperative MME of less than 3 mm than for those with more than 3 mm. MME improvement after MOWHTO was correlated with preoperative varus alignment of the lower extremities.
Level of evidence
III (Retrospective cohort study).
Access options
Buy single article
Instant access to the full article PDF.
USD 39.95
Price excludes VAT (USA)
Tax calculation will be finalised during checkout.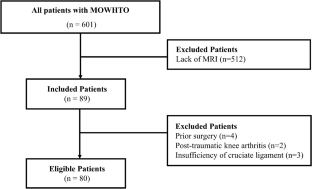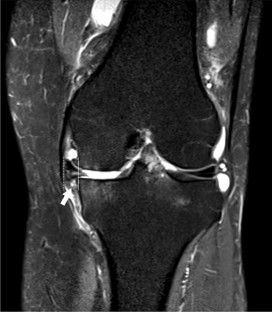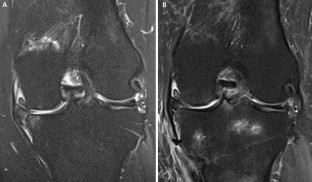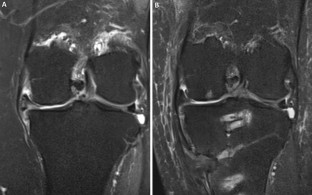 Abbreviations
MME:

Medial meniscus extrusion

MOWHTO:

Medial opening-wedge high tibial osteotomy

KOOS:

Knee injury and osteoarthritis outcome score

HKA angle:

Hip-knee-ankle angle

HTO:

High tibial osteotomy

OA:

Osteoarthritis

MRI:

Magnetic resonance imaging

ICC:

Intra-class correlation coefficient

SF-36:

Short-Form 36

BMI:

Body mass index

K-L:

Kellgren–Lawrence

PCS:

Physical component summary

MCS:

Mental component summary

MPTA:

Medial proximal tibial angle

PTSA:

Posterior tibial slope angle

MCID:

Minimal clinically important difference
References
Agneskirchner JD, Hurschler C, Wrann CD, Lobenhoffer P (2007) The effects of valgus medial opening wedge high tibial osteotomy on articular cartilage pressure of the knee: a biomechanical study. Arthroscopy 23:852–861

Astur DC, Novaretti JV, Gomes ML, Rodrigues AG Jr, Kaleka CC, Cavalcante ELB et al (2020) Medial opening wedge high tibial osteotomy decreases medial meniscal extrusion and improves clinical outcomes and return to activity. Orthop J Sports Med 8:2325967120913531

Badlani JT, Borrero C, Golla S, Harner CD, Irrgang JJ (2013) The effects of meniscus injury on the development of knee osteoarthritis: data from the osteoarthritis initiative. Am J Sports Med 41:1238–1244

Bae JK, Kim JH, Kim KI, Lee SH, Seo DW (2022) Serial improvement of medial meniscus extrusion following medial open-wedge high tibial osteotomy does not correlate with clinical outcomes and arthroscopic articular cartilage improvement. Arthroscopy 38:928–935

Berthiaume M-J, Raynauld J-P, Martel-Pelletier J, Labonté F, Beaudoin G, Bloch DA et al (2005) Meniscal tear and extrusion are strongly associated with progression of symptomatic knee osteoarthritis as assessed by quantitative magnetic resonance imaging. Ann Rheum Dis 64:556–563

Costa CR, Morrison WB, Carrino JA (2004) Medial meniscus extrusion on knee MRI: is extent associated with severity of degeneration or type of tear? Am J Roentgenol 183:17–23

Crema MD, Roemer FW, Felson DT, Englund M, Wang K, Jarraya M et al (2012) Factors associated with meniscal extrusion in knees with or at risk for osteoarthritis: the multicenter osteoarthritis study. Radiology 264:494–503

Dugdale TW, Noyes FR, Styer D (1992) Preoperative planning for high tibial osteotomy. The effect of lateral tibiofemoral separation and tibiofemoral length. Clin Orthop 274:248–264

Fujisawa Y, Masuhara K, Shiomi S (1979) The effect of high tibial osteotomy on osteoarthritis of the knee. An arthroscopic study of 54 knee joints. Orthop Clin North Am 10:585–608

Jung W-H, Takeuchi R, Chun C-W, Lee J-S, Ha J-H, Kim J-H et al (2014) Second-look arthroscopic assessment of cartilage regeneration after medial opening-wedge high tibial osteotomy. Arthroscopy 30:72–79

Kim MS, Koh IJ, Kim CK, Choi KY, Kang KH, In Y (2020) Preoperative medial meniscal extrusion is associated with patient-reported outcomes after medial opening wedge high tibial osteotomy. Am J Sports Med 48:2376–2386

Lee DH, Lee BS, Kim JM, Yang KS, Cha EJ, Park JH et al (2011) Predictors of degenerative medial meniscus extrusion: radial component and knee osteoarthritis. Knee Surg Sports Traumatol Arthrosc 19:222–229

Lee SC, Am Jung K, Nam CH, Jung SH, Hwang SH (2010) The short-term follow-up results of open wedge high tibial osteotomy with using an Aescula open wedge plate and an allogenic bone graft: the minimum 1-year follow-up results. Clin Orthop Surg 2:47–54

Lobenhoffer P, Agneskirchner JD (2003) Improvements in surgical technique of valgus high tibial osteotomy. Knee Surg Sports Traumatol Arthrosc 11:132–138

Mucha A, Dordevic M, Hirschmann A, Rasch H, Amsler F, Arnold MP et al (2015) Effect of high tibial osteotomy on joint loading in symptomatic patients with varus aligned knees: a study using SPECT/CT. Knee Surg Sports Traumatol Arthrosc 23:2315–2323

Roos EM, Roos HP, Lohmander LS, Ekdahl C, Beynnon BD (1998) Knee injury and osteoarthritis outcome score (KOOS)—development of a self-administered outcome measure. J Orthop Sports Phys Ther 28:88–96

Roubille C, Raynauld J-P, Abram F, Paiement P, Dorais M, Delorme P et al (2014) The presence of meniscal lesions is a strong predictor of neuropathic pain in symptomatic knee osteoarthritis: a cross-sectional pilot study. Arthritis Res Ther 16:1–7

Tegner Y, Lysholm J (1985) Rating systems in the evaluation of knee ligament injuries. Clin Orthop 198:42–49

Van Thiel GS, Frank RM, Gupta A, Ghodadra N, Shewman EF, Wang VM et al (2011) Biomechanical evaluation of a high tibial osteotomy with a meniscal transplant. J Knee Surg 24:045–054

Villegas DF, Hansen TA, Liu DF, Donahue TLH (2008) A quantitative study of the microstructure and biochemistry of the medial meniscal horn attachments. Ann Biomed Eng 36:123–131

Ware JE Jr, Sherbourne CD (1992) The MOS 36-item short-form health survey (SF-36): I. Conceptual framework and item selection. Med Care 30:473–483

Wenger A, Englund M, Wirth W, Hudelmaier M, Kwoh K, Eckstein F (2012) Relationship of 3D meniscal morphology and position with knee pain in subjects with knee osteoarthritis: a pilot study. Eur Radiol 22:211–220

Willinger L, Lang JJ, von Deimling C, Diermeier T, Petersen W, Imhoff AB et al (2020) Varus alignment increases medial meniscus extrusion and peak contact pressure: a biomechanical study. Knee Surg Sports Traumatol Arthrosc 28:1092–1098

Yang HY, Kwak WK, Lee CH, Kang JK, Song EK, Seon JK (2022) Extent of preoperative medial meniscal extrusion influences intermediate-term outcomes after medial opening-wedge high tibial osteotomy. J Bone Jt Surg Am 104:316–325
Acknowledgements
No specific grant was received for this research from funding agencies in the public, commercial, or not-for-profit-sectors.
Funding
The authors declare that there they have non-financial competing interests.
Ethics declarations
Conflict of interest
The authors declare that they have no conflict of interest.
Ethical approval
This retrospective chart review study involving human participants was in accordance with the ethical standards of the institutional and national research committee and with the 1964 Helsinki Declaration and its later amendments or comparable ethical standards. The Human Investigation Committee (IRB) of Hwasun Chonnam National University Hospital approved this study.
Informed consent
Informed consent was not required for this type of study.
Additional information
Publisher's Note
Springer Nature remains neutral with regard to jurisdictional claims in published maps and institutional affiliations.
Rights and permissions
Springer Nature or its licensor holds exclusive rights to this article under a publishing agreement with the author(s) or other rightsholder(s); author self-archiving of the accepted manuscript version of this article is solely governed by the terms of such publishing agreement and applicable law.
About this article
Cite this article
Lee, CH., Yang, HY. & Seon, JK. Increased medial meniscus extrusion led to worse clinical outcomes after medial opening-wedge high tibial osteotomy. Knee Surg Sports Traumatol Arthrosc (2022). https://doi.org/10.1007/s00167-022-07148-3
Received:

Accepted:

Published:

DOI: https://doi.org/10.1007/s00167-022-07148-3
Keywords
Clinical outcomes

High tibial osteotomy

Knee osteoarthritis

Medial opening-wedge

Meniscal extrusion