Abstract
Purpose
Arthroscopic Bankart repair for the treatment of anterior shoulder instability is associated with a high rate of recurrent instability. Extracapsular stabilization of the glenohumeral joint with enhancement of anterior wall soft tissues may be an effective alternative treatment technique. The aim of this study is to retrospectively assess clinical outcomes in the treatment of anterior shoulder instability using a novel technique of anterior extracapsular stabilization—"between glenohumeral ligaments and subscapularis tendon" (BLS).
Methods
Patients with anterior shoulder instability who underwent surgical treatment with a novel arthroscopic BLS technique between 2008 and 2016 were eligible for inclusion. According to the level of glenoid bone loss, patients were separated into four groups. Group 1 comprised patients with GBL equal to or less than 5%, group 2 patients with GBL 6–10%, group 3 patients with GBL 11–15%, and group 4 patients with GBL > 15%. A positive outcome in this study was defined as full restoration of joint stability. To evaluate clinical results, preoperative range of ER and IR measured in 90 degrees of abduction were compared with ER and IR measured at final follow-up. Additional outcome instruments used consisted of the Constant Score and the Walch-Duplay Score.
Results
A total of 150 patients underwent arthroscopic BLS surgery. During the study period, 50 patients were lost to follow-up and 100 patients were available for final analysis. Mean patient age was 27.5 (± 10.3) years at the time of surgery. Mean duration of follow-up was 82.9 (± 29.4) months. At final assessment, 86 patients (86%) were categorized as having a positive outcome, with full restoration of joint stability. Recurrence of shoulder instability was observed in 14 (14%) patients, including 6 (6%) cases that were associated with major trauma. At final follow-up, the mean Constant Score was 88.2 ± 10.1, compared to 82.9 ± 9.1 preoperatively (p < 0.05). The mean final and mean preoperative Walch-Duplay Scores were 81.5 ± 18.9 and 52.2 ± 11.9, respectively (p < 0.05). There was no statistically significant limitation of external or internal rotation.
Conclusions
The BLS technique has been shown to be an effective method to anterior shoulder instability in patients without significant glenoid bone loss. It was shown that this technique provides significant improvement in shoulder function without reducing shoulder range of motion.
Level of evidence
IV.
Access options
Buy single article
Instant access to the full article PDF.
USD 39.95
Price excludes VAT (USA)
Tax calculation will be finalised during checkout.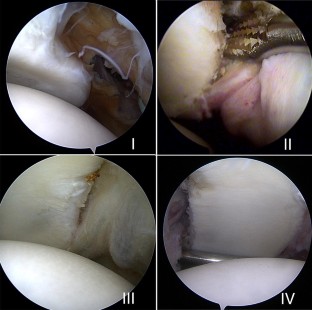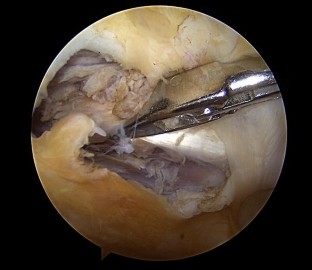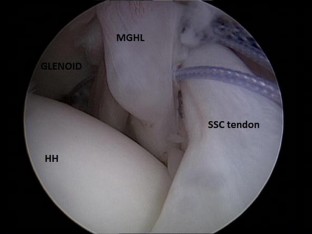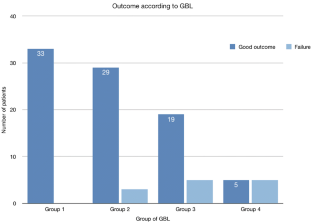 References
An VVG, Sivakumar BS, Phan K, Trantalis J (2016) A systematic review and meta-analysis of clinical and patient reported outcomes following two procedures for recurrent traumatic anterior instability of the shoulder: Latarjet procedure vs. Bankart repair. J Shoulder Elb Surg 25:853–863

Balg F, Boileau P (2007) The instability severity index score. A simple preoperative score to select patients for arthroscopic or open shoulder stabilisation. J Bone Jt Surg Br 89:1470–1477

Bankart AS (1923) Recurrent or habitual dislocation of the shoulder. BMJ 2:1132–1133

Bessiere C, Trojani C, Carles M, Mehta SS, Boileau P (2014) The open Latarjet procedure is more reliable in terms of shoulder stability than arthroscopic Bankart repair. Clin Orthop Relat Res 472:2345–2351

Boileau P, Richou J, Lisai A, Chuinard C, Bicknell RT (2009) The role of arthroscopy in revision of failed open anterior stabilization of the shoulder. Arthroscopy 5:1075–1084

Brzoska R, Blasiak A, Hldaki W, Streit JJ, Toussaint B, Solecki W (2012) Arthroscopic Bankart repair using extracapsular suture between the glenohumeral ligaments and subscapularis tendon (BLS technique): a technical note. Tech Shoulder Surg 13:86–89

Burkhart SS, De Beer JF (2000) Traumatic glenohumeral bone defects and their relationship to failure of arthroscopic Bankart repairs: significance of the inverted-pear glenoid and the humeral engaging Hill–Sachs lesion. Arthroscopy 16:677–694

Chaudhury S, Delos D, Dines JS et al (2014) Arthroscopic subscapularis Bankart technique as a salvage procedure for failed anterior shoulder stabilization. HSS J 10:73–78

Collins K, Capito C, Cross M (1986) The use of Putti-Platt procedure in the treatment of recurrent anterior dislocation. Am J Sports Med 5:380–382

Denard PJ, Narbona P, Ladermann A, Burkhart SS (2011) Augmentation for capsulolabral deficiency using a split subscapularis tendon flap. Arthroscopy 27:1135–1141

Fabbriciani C, Milano G, Demontis A, Fadda S, Ziranu F, Mulas PD (2004) Arthroscopic versus open treatment of Bankart lesion of the shoulder: a prospective randomized study. Arthroscopy 20:456–462

Flinkkilä T, Knape R, Sirniö K, Ohtonen P, Leppilahti J (2018) Long-term results of arthroscopic Bankart repair: minimum 10 years of follow-up. Knee Surg Sports Traumatol Arthrosc 26:94–99

Franceschi F, Papalia R, Del Buono A, Vasta S, Maffulli N, Denaro V (2011) Glenohumeral osteoarthritis after arthroscopic Bankart repair for anterior instability. Am J Sports Med 39:1653–1659

Garcia G, Liu N, Wong A, Gowd A, Romeo A, Dines J, Gulotta L (2018) The shoulder self-administered motion evaluation has excellent patient reliability and reproducibility on both physician and repeat follow-up testing. Orthopedics 17:1–7

Griffith JF, Antonio GE, Tong CW, Ming CK (2003) Anterior shoulder dislocation: quantification of glenoid bone loss with CT. Am J Roentgenol 180:1423–1430

Griffith JF, Antonio GE, Yung PS et al (2008) Prevalence, pattern, and spectrum of glenoid bone loss in anterior shoulder dislocation: CT analysis of 218 patients. Am J Roentgenol 190:1247–1254

Habermeyer P, Gleyze P, Rickert M (1999) Evolution of lesions of the labrum-ligament complex in posttraumatic anterior shoulder instability: a prospective study. J Shoulder Elb Surg 8:66–74

Hattrup SJ, Cofield RH, Weaver AL (2001) Anterior shoulder reconstruction: prognostic variables. J Shoulder Elb Surg 10:508–513

Itoi E, Lee SB, Berglund LJ, Berge LL, An KN (2000) The effect of a glenoid defect on anteroinferior stability of the shoulder after Bankart repair: a cadaveric study. J Bone Jt Surg Am 82:35–46

Kavaja L, Pajarinen J, Sinisaari I, Savolainen V, Björkenheim J-M, Haapamäki V et al (2012) Arthrosis of glenohumeral joint after arthroscopic Bankart repair: a long-term follow-up of 13 years. J Shoulder Elb Surg 21:350–355

Kordasiewicz B, Kiciński M, Pronicki M, Małachowski K, Brzozowska M, Pomianowski S (2016) A new look at the shoulder anterior capsuloligamentous complex complementing the insertion of the subscapularis tendon—anatomical, histological and ultrasound studies of the lesser tuberosity enthesis. Ann Anat 205:45–52

Kowalsky MS et al (2008) Evaluation of suture abrasion against rotator cuff tendon and proximal humerus bone. Arthroscopy 24:329–334

Latarjet M (1954) Treatment of recurrent dislocation of the shoulder. Lyon Chir 49:994–1003

Leach RE, Corbett M, Schepsis A, Stochel J (1982) Results of a modified Putti-Platt operation for recurrent shoulder dislocations and subluxations. Clin Orthop Relat Res 164:20–25

Maiotti M, Massoni C, Russo R, Schroter S, Zanini A, Bianchedi D (2017) Arthroscopic subscapularis augmentation of Bankart repair in chronic anterior shoulder instability with bone loss less than 25% and capsular deficiency: clinical multicenter study. Arthroscopy 33:902–909

Metais P, Clavert P, Barth J, Boileau P, Broszka R, Nourissat G, Leuzinger J, Walch G, Lafosse L (2016) French arthroscopic society preliminary clinical outcomes of Latarjet-Patte coracoid transfer by arthroscopy vs. open surgery: prospective multicentre study of 390 cases. Orthop Traumatol Surg Res 02:271–276

Owens BD, Burns TC, Campbell SE et al (2013) Simple method of glenoid bone loss calculation using ipsilateral magnetic resonance imaging. Am J Sports Med 41:622–624

Owens BD, DeBernandino TM, Nelson BJ, Thurman J, Cameron KL, Taylor DC et al (2009) Long-term follow-up of acute arthroscopic repair for initial anterior shoulder dislocations in young athletes. Am J Spors Med 37:669–673

Privitera DM, Bisson LJ, Marzo JM (2012) Minimum 10-year follow-up of arthroscopic intra-articular Bankart repair using bioabsorbable tacks. Am J Sports Med 40:100–107

Purchase RJ, Wolf EM, Hobgood ER, Pollock ME, Smalley CC (2008) Hill–sachs "remplissage": an arthroscopic solution for the engaging Hill–Sachs lesion. Arthroscopy 24:723–726

Rodriguez Merchan EC, Ortega M (1994) The Magnuson-Stack operation for recurrent anterior dislocation of the shoulder. Int Orthop 18:356–358

Samilson R, Prieto V (1983) Dislocation arthropathy of the shoulder. J Bone Jt Surg (Am) 65:456–460

Shaha JS, Cook JB, Song DJ, Rowles DJ, Bottoni CR, Shaha SH, Tokish JM (2015) Redefining "critical" bone loss in shoulder instability: functional outcomes worsen with "subcritical" bone loss. Am J Sports Med 43:1719–1725

Ślęzak M, Lubiatowski P, Lubiatowski B, Łepski M, Imirowicz A, Leszek Romanowski L (2016) Polish cultural adaptation of general shoulder assessment score in use for painful shoulder: ASES, UCLA, Constant score, SST (part I). Preliminary study. Issue Rehabil Orthop Neurophysiol Sport Promot 17:7–27

Ślęzak M, Lubiatowski P, Lubiatowski B, Łepski M, Imirowicz A, Olczak I, Kowalik Ł, Leszek RL (2016) Polish cultural adaptation of shoulder assessment scores for shoulder instability: WOSI, Oxford Shoulder Instability Score, WALCH-DUPLAY (part II). Preliminary study. Issue Rehabil Orthop Neurophysiol Sport Promot 17:28–46

Symeonides PP (1989) Reconsideration of the Putti-Platt procedure and its mode of action in recurrent traumatic anterior dislocation of the shoulder. Clin Orthop Relat Res 246:8–15

Symeonides PP (1972) The subscapularis muscle in the pathogenesis of recurrent anterior dislocation of the shoulder. J Bone Jt Surg Br 54:476–478

Wüst DM, Meyer DC, Favre P, Gerber C (2006) Mechanical and handling properties of braided polyblend polyethylene sutures in comparison to braided polyester and monofilament polydioxanone sutures. Arthroscopy 22:1146–1153

Yamamoto N, Itoi E, Abe H, Minagawa H, Seki N, Shimada Y, Okada K (2007) Contact between the glenoid and the humeral head in abduction, external rotation, and horizontal extension: a new concept of glenoid track. J Shoulder Elb Surg 16:649–656
Ethics declarations
Conflict of interest
The authors declare that they have no conflict of interest.
Funding
There is no funding source.
Ethical approval
The technique had been approved by an ethical committee. IRB approval by the Medical University of Lodz RNN/258/13/KE.
Additional information
Publisher's Note
Springer Nature remains neutral with regard to jurisdictional claims in published maps and institutional affiliations.
About this article
Cite this article
Brzóska, R., Laprus, H., Michniowski, P. et al. Novel and effective arthroscopic extracapsular stabilization technique for anterior shoulder instability-BLS. Knee Surg Sports Traumatol Arthrosc 27, 3897–3904 (2019). https://doi.org/10.1007/s00167-019-05496-1
Received:

Accepted:

Published:

Issue Date:

DOI: https://doi.org/10.1007/s00167-019-05496-1
Keywords