Abstract
Purpose
Traditionally, MRI has not been used to predict meniscus tear reparability. An attempt has been made in this study to predict meniscal reparability using MRI, and a new scoring system to help with the same has been developed and tested.
Methods
Thirty repaired menisci were compared with equal number of meniscectomy cases retrospectively. Various clinical and radiological (radiographs and MRI) characteristics like chronicity of tear, pattern of tear, etc, were tabulated. Based on their association with the outcome of repair or meniscectomy, odds ratio of each attribute were calculated. A scoring system—Ortho One PROMT Score (Prediction of Reparability of Meniscal Tears)—to predict meniscal repair was formulated. Using this score, meniscus surgery outcomes were prospectively predicted in 120 cases and results tabulated.
Results
The newly devised Ortho One PROMT score predicted medial meniscus repair with a sensitivity of 90.9% and a specificity of 93.2% and medial meniscectomy with a sensitivity of 93.2% and a specificity of 90.9%. It predicts lateral meniscus repair with a sensitivity of 69.2% of patients and lateral meniscectomy with a sensitivity of 78.8% of patients.
Conclusion
Ortho One PROMT score is a useful scoring system to predict the outcomes of meniscus surgery preoperatively. It uses a combination of clinical and radiological (MRI and plain radiograph) characteristics. With this scoring system, both the surgeon and the patient are better prepared preoperatively regarding the outcome of a particular meniscus surgery. The scoring shall make day-to-day arthroscopic meniscus surgery less stressful.
Level of evidence
III.
Access options
Buy single article
Instant access to the full article PDF.
USD 39.95
Price excludes VAT (USA)
Tax calculation will be finalised during checkout.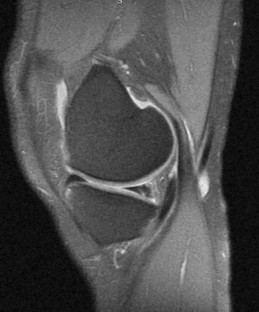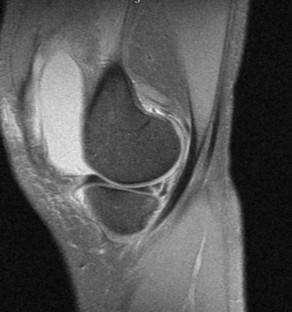 Abbreviations
PROMT:

Prediction of Reparability of Meniscus Tears

BHMT:

Bucket handle meniscus tear

MRI:

Magnetic resonance imaging
References
Bernthal NM, Seeger LL, Motamedi K, Stavrakis AI, Kremen TJ, McAllister DR et al (2011) Can the reparability of meniscal tears be predicted with magnetic resonance imaging? Am J Sports Med 39:506–510

Bowers ME, Tung GA, Oksendahl HL, Hulstyn MJ, Fadale PD, Machan JT et al (2010) Quantitative magnetic resonance imaging detects changes in meniscal volume in vivo after partial meniscectomy. Am J Sports Med 38:1631–1637

Catherine Laible MD, Drew A, Stein MD, Daniel N, Kiridly (2013) Meniscal repair. J Am Acad Orthop Surg 21:204–213

Hoffelner T, Resch H, Forstner R, Michael M, Minnich B, Tauber M (2011) Arthroscopic all-inside meniscal repair–Does the meniscus heal? A clinical and radiological follow-up examination to verify meniscal healing using a 3-T MRI. Skelet Radiol 40:181–187

Hulley SB, Cummings SR, Browner WS, Grady D, Newman TB (2013) Designing clinical research: an epidemiologic approach, 4th edn. Lippincott Williams & Wilkins, Philadelphia, p 79 (appendix 6C)

Konan S, Haddad FS (2010) Outcomes of meniscal preservation using all-inside meniscus repair devices. Clin Orthop Relat Res 468:1209–1213

Kuikka PI, Sillanpää P, Mattila VM, Niva MH, Pihlajamäki HK (2009) Magnetic resonance imaging in acute traumatic and chronic meniscal tears of the knee: a diagnostic accuracy study in young adults. Am J Sports Med 37:1003–1008

Majewski M, Stoll R, Widmer H, Müller W, Friederich NF (2006) Midterm and long-term results after arthroscopic suture repair of isolated, longitudinal, vertical meniscal tears in stable knees. Am J Sports Med 34:1072–1076

Marzo JM, Gurske-DePerio J (2009) Effects of medial meniscus posterior horn avulsion and repair on tibiofemoral contact area and peak contact pressure with clinical implications. Am J Sports Med 37:124–129

Matava M, Eck K, Totty W, Wright R, Shively R (1999) Magnetic resonance imaging as a tool to predict meniscal reparability. Am J Sports Med 27:436–443

Nemec SF, Marlovits S, Trattnig S, Matzek W, Mayerhoefer ME, Krestan CR (2008) High-resolution magnetic resonance imaging and conventional magnetic resonance imaging on a standard field-strength magnetic resonance system compared to arthroscopy in patients with suspected meniscal tears. Acad Radiol 15(7):928–933

Júnior N, Leão M, Oliveira N (2015) Diagnosis of knee injuries: comparison of the physical examination and magnetic resonance imaging with the findings from arthroscopy. Rev Bras Ortop 50(6):712–719

Nourissat G, Beaufils P, Charrois O, Selmi TA, Thoreux P, Moyen B et al (2008) Magnetic resonance imaging as a tool to predict reparability of longitudinal full-thickness meniscus lesions. Knee Surg Sports Traumatol Arthrosc 16:482–486

Pujol N, Tardy N, Boisrenoult P, Beaufils P (2013) Magnetic Resonance Imaging is not suitable for interpretation of meniscal status ten years after arthroscopic repair. Int Orthop 37:2371–2376
Funding
This was a self funded study. No external funding was used.
Ethics declarations
Conflict of interest
There are no conflict of interest involved in the study.
Ethical approval
All procedures carried out in our study have been in accordance with the ethical standards of the national research committee and is in accordance with the 1964 Hensinki declaration and its later amendments or comparable ethical standards.
Additional information
Publisher's Note
Springer Nature remains neutral with regard to jurisdictional claims in published maps and institutional affiliations.
About this article
Cite this article
Kumaraswamy, V., Ramaswamy, A.G., Sundar, S. et al. A new scoring system for prediction of meniscal repair in traumatic meniscal tears. Knee Surg Sports Traumatol Arthrosc 27, 3454–3460 (2019). https://doi.org/10.1007/s00167-019-05377-7
Received:

Accepted:

Published:

Issue Date:

DOI: https://doi.org/10.1007/s00167-019-05377-7
Keywords