Abstract
Purpose
General consensus of patient selection criteria for outpatient joint arthroplasty is lacking, which is paramount to prevent prolonged hospital stay, adverse events and/or readmissions. This review highlights patient selection criteria for OJA based on the current literature and expert opinion.
Methods
A search of the English and International electronic healthcare databases including MEDLINE/PubMed, EMBASE, AMED and the Cochrane library was performed in November 2015 to include studies published during the last 10 years. Furthermore, a survey of physicians from different specialties was performed.
Results
Fourteen studies described results regarding outpatient joint arthroplasty. Studies on outpatient hip and/or knee arthroplasty resulted in similar outcome in preselected patients. Patients who are able and willing to participate, with a low ASA classification (<III), undergoing primary arthroplasty, age <75 and with support at home during the first postoperative days are eligible candidates for outpatient joint arthroplasty. Patients with a high ASA classification (>II), bleeding disorders, poorly controlled and/or severe cardiac (e.g. heart failure, arrhythmia) or pulmonary (e.g. embolism, respiratory failure) comorbidities, uncontrolled DM (type I or II), a high BMI (>30 m2/kg), chronic opioid consumption, functional neurological impairments, dependent functional status, chronic/end-stage renal disease and/or reduced preoperative cognitive capacity should be excluded from outpatient joint arthroplasty. The expert opinion-based selection criteria were comparable to literature with a further extension of exclusion for patients with practical issue's, urologic medical history and/or severe mobility disorders.
Conclusion
Based on the current literature, the presented patient selection criteria provide a basis for outpatient joint arthroplasty and can be useful when selecting patients. Together with a change in mindset, a multidisciplinary approach and literature-based protocols, outpatient joint arthroplasty can be applied in daily orthopaedic practice while ensuring patients' safety.
Level of evidence
Clinical review, Level III.
Access options
Buy single article
Instant access to the full article PDF.
US$ 39.95
Tax calculation will be finalised during checkout.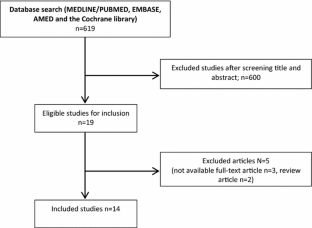 References
1.

Aasvang EK, Luna IE, Kehlet H (2015) Challenges in postdischarge function and recovery: the case of fast-track hip and knee arthroplasty. Br J Anaesth 115(6):861–866

2.

Aynardi M, Post Z, Ong A, Orozco F, Sukin DC (2014) Outpatient surgery as a means of cost reduction in total hip arthroplasty: a case-control study. HSS J 10(3):252–255

3.

Bass AR, Rodriguez T, Hyun G, Santiago FG, Kim JI, Woller SC, Gage BF (2015) Myocardial ischaemia after hip and knee arthroplasty: incidence and risk factors. Int Orthop 39(10):2011–2016

4.

Berger RA, Kusuma SK, Sanders SA, Thill ES, Sporer SM (2009) The feasibility and perioperative complications of outpatient knee arthroplasty. Clin Orthop Relat Res 467(6):1443–1449

5.

Berger RA, Sanders S, Gerlinger T, Della Valle C, Jacobs JJ, Rosenberg AG (2005) Outpatient total knee arthroplasty with a minimally invasive technique. J Arthroplasty 20:33–38

6.

Berger RA, Sanders SA, Thill ES, Sporer SM, Della Valle C (2009) Newer anesthesia and rehabilitation protocols enable outpatient hip replacement in selected patients. Clin Orthop Relat Res 467(6):1424–1430

7.

Callaghan JJ, Pugely A, Liu S, Noiseux N, Willenborg M, Peck D (2015) Measuring rapid recovery program outcomes: are all patients candidates for rapid recovery. J Arthroplasty 30(4):531–532

8.

Critical Appraisal Skills Programme (CASP) (2014) CASP Checklists Oxford. www.casp-uk.net/

9.

Castoro C, Bertinato L, Baccaglini U, Drace CA, McKee M (2007) European observatory on health systems and policies; day surgery: making it happen. World Health Organization. www.euro.who.int

10.

Chen D, Berger RA (2013) Outpatient minimally invasive total hip arthroplasty via a modified Watson-Jones approach: technique and results. Instr Course Lect 62:229–236

11.

Cross MB, Berger R (2014) Feasibility and safety of performing outpatient unicompartmental knee arthroplasty. Int Orthop 38(2):443–447

12.

Dervin GF, Madden SM, Crawford-Newton BA, Lane AT, Evans HC (2012) Outpatient unicompartment knee arthroplasty with indwelling femoral nerve catheter. J Arthroplasty 27(6):1159–1165

13.

Dorr LD, Thomas DJ, Zhu J, Dastane M, Chao L, Long WT (2010) Outpatient total hip arthroplasty. J Arthroplasty 25(4):501–506

14.

Genth S, Zotz R, Darius H, Treese N, Sigmund M, Hanrath P, Meyer J (1996) Comparison of NYHA classification with cardiopulmonary function in patients with chronic heart failure. Z Kardiol 85(6):428–434

15.

Gondusky JS, Choi L, Khalaf N, Patel J, Barnett S, Gorab R (2014) Day of surgery discharge after unicompartmental knee arthroplasty: an effective perioperative pathway. J Arthroplasty 29(3):516–519

16.

den Hartog YM, Mathijssen NM, Vehmeijer SB (2015) Total hip arthroplasty in an outpatient setting in 27 selected patients. Acta Orthop 86(6):667–670

17.

Healy WL, Iorio R, Ko J, Appleby D, Lemos DW (2002) Impact of cost reduction programs on short-term patient outcome and hospital cost of total knee arthroplasty. J Bone Joint Surg (Am) 84:348–353

18.

Husted H, Holm G, Jacobsen S (2008) Predictors of length of stay and patient satisfaction after hip and knee replacement surgery: fast-track experience in 712 patients. Acta Orthop 79:168–173

19.

Husted H, Lunn TH, Troelsen A, Gaarn-Larsen L, Kristensen BB, Kehlet H (2011) Why still in hospital after fast-track hip and knee arthroplasty? Acta Orthop 82(6):679–684

20.

Ibrahim MS, Khan MA, Nizam I, Haddad FS (2013) Peri-operative interventions producing better functional outcomes and enhanced recovery following total hip and knee arthroplasty: an evidence-based review. BMC Med 11:37

21.

Kallio PJ, Nolan J, Olsen AC, Breakwell S, Topp R, Pagel PS (2015) Anesthesia preoperative clinic referral for elevated Hba1c reduces complication rate in diabetic patients undergoing total joint arthroplasty. Anesth Pain Med 5(3):e24376

22.

Kehlet H, Jørgensen CC (2015) Rapid recovery after hip and knee arthroplasty—A transatlantic gap? J Arthroplasty 30(12):2380

23.

Kehlet H, Thienpont E (2013) Fast-track knee arthroplasty—status and future challenges. Knee 20(1):29–33

24.

Kerkhoffs GMMJ, Servien E, Dunn W, Dahm D, Bramer JAM, Haverkamp D (2012) The influence of obesity on the complication rate and outcome of total knee arthroplasty: a meta-analysis and systematic literature review. J Bone Joint Surg (Am) 94(20):1839–1844

25.

Kerr DR, Kohan L (2008) Local infiltration analgesia: a technique for the control of acute postoperative pain following knee and hip surgery. A case study of 325 patients. Acta Orthop 79:174–183

26.

Kolisek FR, McGrath MS, Jessup NM, Monesmith EA, Mont MA (2009) Comparison of outpatient versus inpatient total knee arthroplasty. Clin Orthop Relat Res 467(6):1438–1442

27.

Kort NP, Bemelmans YFL, Schotanus MGM (2015) Outpatient surgery for unicompartmental knee arthroplasty is effective and safe. KSSTA. doi:10.1007/s00167-015-3680-y

28.

Lovald ST, Ong KL, Lau EC, Joshi GP, Kurtz SM, Malkani AL (2014) Patient selection in outpatient and short-stay total knee arthroplasty. J Surg Orthop Adv 23(1):2–8

29.

Lovald ST, Ong KL, Lau EC, Joshi GP, Kurtz SM, Malkani AL (2015) Patient selection in short stay total hip arthroplasty for Medicare patients. J Arthroplasty 30(12):2086–2091

30.

Lovald ST, Ong KL, Malkani AL, Lau EC, Schmier JK, Kurtz SM, Manley MT (2014) Complications, mortality, and costs for outpatient and short-stay total knee arthroplasty patients in comparison to standard-stay patients. J Arthroplasty 29(3):510–515

31.

Nadelson MR, Sanders RD, Avidan MS (2014) Perioperative cognitive trajectory in adults. Br J Anaesth 112(3):440–451

32.

Nederlandse Orthopedie Vereniging (NOV). Guideline: total hip arthroplasty. www.richtlijnendatabase.nl

33.

Nederlandse Orthopedie Vereniging (NOV). Guideline: total knee arthroplasty. www.richtlijnendatabase.nl

34.

Pivec R, Issa K, Naziri Qais, Kapadia Bhaveen H, Bonutti Peter M, Mont Michael A (2014) Opioid use prior to total hip arthroplasty leads to worse clinical outcomes. Int Orthop 38(6):1159–1165

35.

Price AJ, Webb J, Topf H, Dodd CA, Goodfellow JW, Murray DW (2001) Oxford Hip and Knee Group. Rapid recovery after oxford unicompartmental arthroplasty through a short incision. J Arthroplasty 16(8):970–976

36.

Schotanus MGM, Bemelmans YFL, Jansen J, v.d. Kuy H, Kort NP (2015) No advantage of adrenaline in the local infiltration analgesia mixture during total knee arthroplasty. KSSTA. doi:10.1007/s00167-015-3723-4

37.

Schotanus MGM, van Dun B, Kort NP (2014) Fast-track total knee arthroplasty in a patient with Parkinson's disease. In: Nederlands Tijdschrift Voor Orthopaedie. www.ntv-orthopaedie.nl

38.

Thienpont E, Lavand'homme P, Kehlet H (2015) The constraints on day-case total knee arthroplasty: the fastest fast track. Bone Joint J 97(10):40–44

39.

Warth LC, Pugely AJ, Martin CT, Gao Y, Callaghan JJ (2015) Total joint arthroplasty in patients with chronic renal disease: Is it worth the risk? J Arthroplasty 30(9):51–54
Acknowledgments
The authors would like to express their gratitude to all the involved physicians from the different departments in our hospital, which collaborated on this paper. We also thank Dr. A. F. Chen from the Rothman Institute, Philadelphia, USA, who served as external reader, and for her comments that greatly improved the manuscript.
Ethics declarations
Conflict of interest
One of the authors (NK) is a paid consultant for Zimmer-Biomet. The other authors declare that they have no conflict of interest. No financial support was received for this study.
About this article
Cite this article
Kort, N.P., Bemelmans, Y.F.L., van der Kuy, P.H.M. et al. Patient selection criteria for outpatient joint arthroplasty. Knee Surg Sports Traumatol Arthrosc 25, 2668–2675 (2017). https://doi.org/10.1007/s00167-016-4140-z
Received:

Accepted:

Published:

Issue Date:
Keywords
Outpatient surgery

Hip arthroplasty

Knee arthroplasty

Patient selection criteria