Abstract
Purpose
The purpose of this study was to investigate clinical outcomes following anatomic fibular (lateral) collateral ligament (FCL) reconstruction. It was hypothesized that anatomic FCL reconstruction would result in improved subjective clinical outcomes and a high patient satisfaction with outcome.
Methods
All patients 18 years or older who underwent FCL reconstruction from April 2010 to January 2013 with no other posterolateral corner pathology were included in this study. Patient subjective outcome scores were collected preoperatively and at a minimum of 2 years postoperatively.
Results
There were 43 patients (22 males, 21 females, median age = 28.3 years, range 18.7–68.8) included in this study. The median time from injury to surgery was 22 days. Follow-up was obtained for 88 % of patients (n = 36) with a mean follow-up of 2.7 years. The mean Lysholm score significantly improved from 49 (range 11–100) to 84 (range 55–100) postoperatively (p < 0.001). The mean WOMAC score significantly improved from 37 (range 3–96) to 8 (range 0–46) postoperatively (p < 0.001). The median SF-12 physical component subscale score significantly improved from 35 (range 22–58) to 56 (range 24–62) postoperatively (p < 0.001). The median SF-12 mental component subscale score did not show significant change preoperatively 54 (range 29–69) to postoperatively 55 (range 25–62). The median preoperative Tegner activity scale improved from 2 (range 0–10) to 6 (range 2–10) postoperatively (p < 0.001). The median patient satisfaction with outcome was 8 (range 1–10). Postoperative patient-reported outcome scores were not significantly different for patients who underwent concomitant ACL reconstruction compared to patients without ACL reconstruction.
Conclusion
An anatomic FCL reconstruction with a semitendinosus graft significantly improved patient function and yielded high patient satisfaction in the 43 patients. Additionally, there was no significant difference in patient-reported outcomes when accounting for concomitant ACL reconstruction.
Level of evidence
Level IV.
Access options
Buy single article
Instant access to the full article PDF.
US$ 39.95
Tax calculation will be finalised during checkout.
Subscribe to journal
Immediate online access to all issues from 2019. Subscription will auto renew annually.
US$ 119
Tax calculation will be finalised during checkout.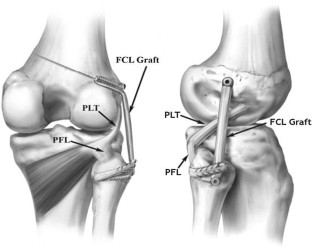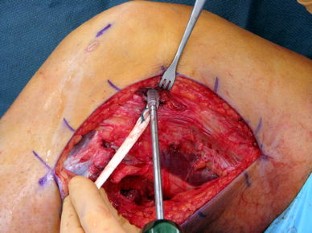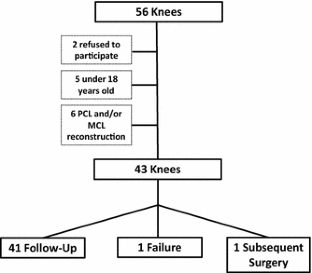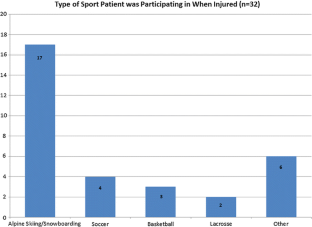 References
1.

Bellamy N, Buchanan WW, Goldsmith CH, Campbell J, Stitt LW (1988) Validation study of WOMAC: a health status instrument for measuring clinically important patient relevant outcomes to antirheumatic drug therapy in patients with osteoarthritis of the hip or knee. J Rheumatol 15(12):1833–1840

2.

Bohm KC, Sikka RS, Boyd JL, Yonke B, Tompkins M (2014) Part I: an anatomic-based tunnel in the fibular head for posterolateral corner reconstruction using magnetic resonance imaging. Knee Surg Sports Traumatol Arthrosc [Epub ahead of print]. doi:10.1007/s00167-014-3085-3

3.

Briggs KK, Lysholm J, Tegner Y, Rodkey WG, Kocher MS, Steadman JR (2009) The reliability, validity, and responsiveness of the Lysholm score and Tegner activity scale for anterior cruciate ligament injuries of the knee: 25 years later. Am J Sports Med 37(5):890–897

4.

Buzzi R, Aglietti P, Vena LM, Giron F (2004) Lateral collateral ligament reconstruction using a semitendinosus graft. Knee Surg Sports Traumatol Arthrosc 12(1):36–42

5.

Chen CH, Chen WJ, Shih CH (2001) Lateral collateral ligament reconstruction using quadriceps tendon-patellar bone autograft with bioscrew fixation. Arthroscopy 17(5):551–554

6.

Coobs BR, LaPrade RF, Griffith CJ, Nelson BJ (2007) Biomechanical analysis of an isolated fibular (lateral) collateral ligament reconstruction using an autogenous semitendinosus graft. Am J Sports Med 35(9):1521–1527

7.

Fanelli GC, Giannotti BF, Edson CJ (1996) Arthroscopically assisted combined posterior cruciate ligament/posterior lateral complex reconstruction. Arthroscopy 12:521–530

8.

Fithian DC, Powers CM, Khan N (2010) Rehabilitation of the knee after medial patellofemoral ligament reconstruction. Clin Sports Med 29:283–290

9.

Geeslin AG, LaPrade RF (2011) Outcomes of treatment of acute grade-III isolated and combined posterolateral knee injuries: a prospective case series and surgical technique. J Bone Joint Surg Am 93:1672–1683

10.

Gali JC, Bernardes AD, Dos Santos LC, Ferreira TC, Almagro MA, da Silva PA (2014) Tunnel collision during simultaneous anterior cruciate ligament and posterolateral corner reconstruction. Knee Surg Sports Traumatol Arthrosc. doi:10.1007/s00167-014-3363-0

11.

Gollehon DL, Torzilli PA, Warren RF (1987) The role of the posterolateral and cruciate ligaments in the stability of the human knee. A biomechanical study. J Bone Joint Surg Am 69(2):233–242

12.

Grood ES, Stowers SF, Noyes FR (1988) Limits of movement in the human knee: effect of sectioning the posterior cruciate ligament and posterolateral structures. J Bone Joint Surg Am 70A:88–97

13.

Ito Y, Deie M, Adachi N, Kobayashi K, Kanaya A, Miyamoto A, Nakasa T, Ochi M (2007) A prospective study of 3-day versus 2-week immobilization period after anterior cruciate ligament reconstruction. Knee 14(1):34–38

14.

James EW, LaPrade CM, LaPrade RF (2015) Anatomy and biomechanics of the lateral side of the knee and surgical implications. Sports Med Arthrosc 23(1):2–9

15.

Kruse LM, Gray B, Wright RW (2012) Rehabilitation after anterior cruciate ligament reconstruction: a systematic review. J Bone Joint Surg Am 94(19):1737–1748

16.

LaPrade RF, Spiridonov SI, Coobs BR, Ruckert PR, Griffith CJ (2010) Fibular collateral ligament anatomical reconstructions: a prospective outcomes study. Am J Sports Med 38(10):2005–2011

17.

LaPrade RF, Heikes C, Bakker AJ, Jakobsen RB (2008) The reproducibility and repeatability of varus stress radiographs in the assessment of isolated fibular collateral ligament and grade-III posterolateral knee injuries: an in vitro biomechanical study. J Bone Joint Surg 90:2069–2076

18.

LaPrade RF, Bollom TS, Wentorf FA, Wills NJ, Meister K (2005) Mechanical properties of the posterolateral structures of the knee. Am J Sports Med 33(9):1386–1391

19.

LaPrade RF, Ly TV, Wentorf FA, Engebretsen L (2003) The posterolateral attachments of the knee: a quantitative and qualitative morphologic analysis of the fibular collateral ligament, popliteus tendon, popliteofibular ligament, and lateral gastrocnemius tendon. Am J Sports Med 31(6):854–860

20.

LaPrade RF, Wentorf F (2002) Diagnosis and treatment of posterolateral knee injuries. Clin Orthop Relat Res 402:110–121

21.

LaPrade RF, Johansen S, Engebretsen L (2011) Outcomes of an anatomic posterolateral knee reconstruction: surgical technique. J Bone Joint Surg Am 93(Suppl 1):10–20

22.

LaPrade RF, Tso A, Wentorf FA (2004) Force measurements on the fibular collateral ligament, popliteofibular ligament, and popliteus tendon to applied loads. Am J Sports Med 32(7):1695–1701

23.

LaPrade RF, Terry GC (1997) Injuries to the posterolateral aspect of the knee. Association of anatomic injury patterns with clinical instability. Am J Sports Med 25(4):433–438

24.

LaPrade RF, Wentorf FA, Crum JA (2004) Assessment of healing of grade III posterolateral corner injuries: an in vivo model. J Orthop Res 22(5):970–975

25.

Latimer HA, Tibone JE, ElAttrache NS, McMahon PJ (1998) Reconstruction of the lateral collateral ligament of the knee with patellar tendon allograft: report of a new technique in combined ligament injuries. Am J Sports Med 26:656–662

26.

Levy BA, Dajani KA, Morgan JA, Shah JP, Dahm DL, Stuart MJ (2010) Repair versus reconstruction of the fibular collateral ligament and posterolateral corner in the multiligament-injured knee. Am J Sports Med 38(4):804–809

27.

Liu P, Wang J, Zhao F, Xu Y, Ao Y (2014) Anatomic, arthroscopically assisted, mini-open fibular collateral ligament reconstruction: an in vitro biomechanical study. Am J Sports Med 42(2):373–381

28.

Lunden JB, Bzdusek PJ, Monson JK, Malcomson KW, LaPrade RF (2010) Current concepts in the recognition and treatment of posterolateral corner injuries of the knee. J Orthop Sports Phys Ther 40(8):502–516

29.

Noyes FR, Barber-Westin SD (2007) Posterolateral knee reconstruction with an anatomical bone-patellar tendon-bone reconstruction of the fibular collateral ligament. Am J Sports Med 35(2):259–273

30.

Noyes FR, Barber-Westin SD (1996) Surgical restoration to treat chronic deficiency of the posterolateral complex and cruciate ligaments of the knee joint. Am J Sports Med 24:415–426

31.

Rezansoff AJ, Caterine S, Spencer L, Tran MN, Litchfield RB, Getgood AM (2014) Radiographic landmarks for surgical reconstruction of the anterolateral ligament of the knee. Knee Surg Sports Traumatol Arthrosc. doi:10.1007/s00167-014-3126-y

32.

Tegner Y, Lysholm J (1985) Rating systems in the evaluation of knee ligament injuries. Clin Orthop Relat Res 198:43–49

33.

Terry GC, LaPrade RF (1996) The posterolateral aspect of the knee: anatomy and surgical approach. Am J Sports Med 24(6):732–739

34.

Veltri DM, Warren RF (1994) Operative treatment of posterolateral instability of the knee. Clin Sports Med 13:615–627

35.

Williams BT, James EW, LaPrade RF (2014) A physeal-sparing fibular collateral ligament and proximal tibiofibular joint reconstruction in a skeletally immature athlete. Knee Surg Sports Traumatol Arthrosc. doi:10.1007/s00167-014-3219-7
About this article
Cite this article
Moulton, S.G., Matheny, L.M., James, E.W. et al. Outcomes following anatomic fibular (lateral) collateral ligament reconstruction. Knee Surg Sports Traumatol Arthrosc 23, 2960–2966 (2015). https://doi.org/10.1007/s00167-015-3634-4
Received:

Accepted:

Published:

Issue Date:
Keywords
Fibular collateral ligament

Lateral collateral ligament

Anatomic reconstruction

Outcomes