Abstract
Subscapularis nodules are rare causes of shoulder pain. There have been no reports of nodular swellings arising from the articular surface of the subscapularis tendon. We report two original cases of intra-articular subscapular nodules with reciprocal middle glenohumeral ligament thickening. In both cases, the patients had long standing deep-seated anterior shoulder pain with failed conservative treatments. Arthroscopy, magnetic resonance imaging and histology reports revealed nodules with underlying partial subscapularis tears. Arthroscopy may be needed to identify and successfully treat rare symptomatic nodules as causes of pain and clicking in the shoulder joint.
Level of evidence V.
Access options
Buy single article
Instant access to the full article PDF.
US$ 39.95
Tax calculation will be finalised during checkout.
Subscribe to journal
Immediate online access to all issues from 2019. Subscription will auto renew annually.
US$ 119
Tax calculation will be finalised during checkout.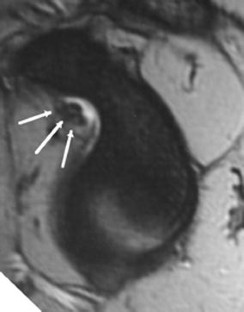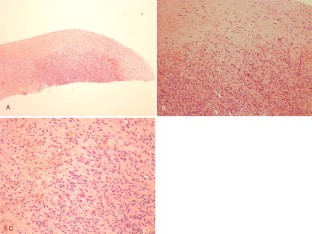 References
1.

Bae SJ, Shin MJ, Kim SM, Cho KJ (2002) Intra-articular elastofibroma of the shoulder joint. Skelet Radiol 31(3):171–174

2.

Barth J, Audebert B, Toussaint C, Charousset A, Godeneche N, Graveleau T et al (2012) Diagnosis of subscapularis tendon tears: are available diagnostic tests pertinent for a positive diagnosis? Orthop Traumatol Surg Res 98(8):S178–S185

3.

Burkart AC, Debski RE (2002) Anatomy and function of the glenohumeral ligaments in anterior shoulder instability. Clin Orthop Relat Res 400:32–39

4.

Debski RE, Wong EK, Woo SL, Sakane M, Fu FH, Warner JJ (1999) In situ force distribution in the glenohumeral joint capsule during anterior–posterior loading. J Orthop Res 17(5):769–776

5.

Kim SH, Oh I, Park JS, Shin SK, Jeong WK (2005) Intra-articular repair of an isolated partial articular-surface tear of the subscapularis tendon. Am J Sports Med 33(12):1825–1830

6.

Kreuz PC, Reminger A, Lahm A, Herget G, Gächter A (2005) Comparison of total and partial traumatic tears of the subscapularis tendon. J Bone Joint Surg Br 87(3):348–351

7.

O'Connell PW, Nuber GW, Mileski RA, Lautenschlager E (1990) The contribution of the glenohumeral ligaments to anterior stability of the shoulder joint. Am J Sports Med 18(6):579–584

8.

Sikka RS, Vora M, Edwards TB, Szabo I, Walch G (2004) Desmoid tumor of the subscapularis presenting as isolated loss of external rotation of the shoulder. A report of two cases. J Bone Joint Surg Am 86(1):159–164
Acknowledgments
Many thanks to Mathew Purdom for providing histology images and reports.
About this article
Cite this article
Wani, Z., Mangattil, R., Butterfield, T. et al. Subscapularis partial tear nodule causing shoulder rotational triggering. Knee Surg Sports Traumatol Arthrosc 23, 573–576 (2015). https://doi.org/10.1007/s00167-013-2662-1
Received:

Accepted:

Published:

Issue Date:
Keywords
Rotator Cuff

External Rotation

Shoulder Pain

Desmoid Tumour

Subscapularis Tendon