Abstract
Purpose
There is an increasing use of various synthetic and biological products in orthopaedics. The use of a biological product can be a major area of concern for patients of various cultures/religions. The purpose of this work is to study various restrictions in different faiths and their compatibility with available products focused on cartilage repair.
Methods
A systematic search in several databases, CINAHL, EMBASE, Global health, PubMed, MEDLINE and the Cochrane collaboration, was performed to find out various religious beliefs of some major religions regarding the use of animal products. Hindu, Muslim, Christian, Jewish and Buddhist faiths were studied to find out whether animal-derived surgical implants are permitted. Major religious scholars were asked about their opinions, and guidelines related to human/religious ethics were evaluated. A market survey was carried out to find out biological contents of various products and their compatibility.
Results
Jews and Muslims have religious restrictions for porcine products, while Hindus reject bovine products. Vegetarian Hindus reject usage of any animal product. Most Christians do not have any restrictions except those who follow vegetarian dietary regulations. Though there is no prohibition for the use of animal products in Buddhism, a code of non-violence to animals is being followed. However, difference of opinion exists about interpretation of these dietary guidelines for surgical usage amongst various scholars.
Conclusion
Products of biological origin have a definite restriction for various religions, with few exceptions. Surgeons should know the source of the product and should be aware of the basic requirements of the patient's faith. Patient should be informed about the source of the product and alternative if available, and an informed consent may be considered.
Level of evidence
Type of study, Level V.
Access options
Buy single article
Instant access to the full article PDF.
US$ 39.95
Tax calculation will be finalised during checkout.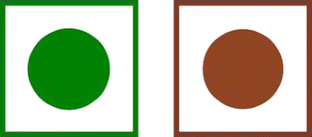 Notes
1.

Food in accord with halakha (Jewish law) is termed kosher in English.
References
1.

Adappa R, Benson R, Oddie S, Wyllie J (2003) Use of animal surfactant: should we seek consent? Arch Dis Child Fetal Neonatal Ed 88:F351

2.

Agar. In: Wikipedia, the free encyclopaedia. Available at http://en.wikipedia.org/wiki/Agar

3.

Albar M (2012) Organ transplantation: a Sunni Islamic perspective. Saudi J Kidney Dis Transpl 23:817–822

4.

Alginic Acid. In: Wikipedia, the free encyclopaedia. Available at http://en.wikipedia.org/wiki/Alginic_acid. Accessed 15 Nov 2011

5.

BIOSEED-C (2011) In: Guidelines, BioTissue Technologies GmbH. http://www.biotissue.de/documents/BC%20Guidelines%20EN_Nov11.pdf

6.

BIOSEED-C- Treatment with BIOSEED-C. In: Products, BioTissue AG. Available at http://www.biotissue.de/en-ProductsPatientsBioSeedCTreatment.html

7.

Biphasic Support Material (2012) In: Company, Research and Development, TETEC Tissue Engineering Technologies AG. Available at http://www.tetec-ag.com/cps/rde/xchg/cw-tetec-en-int/hs.xsl/index.html. Accessed 23 Sep 12

8.

Chitosan. In: Wikipedia, the free encyclopaedia. Available at http://en.wikipedia.org/wiki/Chitosan. Accessed 15 Nov 2011

9.

Chondrocelect. In: Product Information, European Medical Agency. Available at http://www.ema.europa.eu/docs/en_GB/document_library/EPAR_Product_Information/human/000878/WC500026031.pdf. Accessed 15 Nov 2011

10.

Chondrotissue- Introduction. In: Products, BioTissue AG. Available at http://www.biotissue.de/en-ProductsPatientsChondrotissueIntroduction.html. Accessed 23 Nov 2011

11.

Collagen. In: Wikipedia, the free encyclopaedia. Available at http://en.wikipedia.org/wiki/Collagen. Accessed 15 Nov 2011

12.

Consent to treatment. The Medical Defence Union 3, 1996

13.

Consent: patients and doctors making decisions together. In: Guidance for Doctor, General Medical Council. Available at http://www.gmc-uk.org. Accessed 4 Apr 2012

14.

Curlin FA, Roach CJ, Gorawara-Bhat R, Lantos JD, Chin MH (2005) When patients choose faith over medicine: physician perspectives on religiously related conflict in the medical encounter. Arch Intern Med 165:88–91

15.

Declaration regarding vegetarian and non-vegetarian food (2011) In: Food safety and standards (packaging and labelling) regulations, ministry of health and family welfare, the Gazette of India: extraordinary. PART III—SEC. 4, Chapter 2, regulation 4, p 35

16.

Dorff EN (2005) End-of-life: Jewish perspectives. Lancet 366:862–865

17.

Easterbrook C, Maddern G (2008) Porcine and bovine surgical products: Jewish, Muslim, and Hindu perspectives. Arch Surg 143:366–370

18.

Efe T, Schofer MD, Füglein A, Timmesfeld N, Fuchs-Winkelmann S, Stein T, El-Zayat BF, Paletta JR, Heyse TJ (2010) An ex vivo continuous passive motion model in a porcine knee for assessing primary stability of cell-free collagen gel plugs. BMC Musculoskelet Disord 11:283

19.

Enoch S, Shaaban H, Dunn KW (2005) Informed consent should be obtained from patients to use products (skin substitutes) and dressings containing biological material. J Med Ethics 31:2–6

20.

Fibrin Glue. In: Wikipedia, the free encyclopaedia. Available at http://en.wikipedia.org/wiki/Fibrin_glue

21.

Food regulations from the time of the Garden of Eden to the time of Moses (2011) In: Bible Q&A, World Mission Society Church of God. Available at http://text.watv.org/english/qna/view.html?idx=1656

22.

Gandhi MK (1927) Faith on its trial. In: Desai M (Translator) An autobiography or the story of my experiments with truth, reprint 2009. Navjivan publishing house, Ahmedabad, pp 226–227

23.

Gatrad AR, Mynors G, Hunt P, Sheikh A (2005) Patient choice in medicine taking: religious sensitivities must be respected. Arch Dis Child 90:983–984

24.

General Assembly of United Nations (1948) In: The Universal Declaration of Human Rights. Available at http://www.un.org/en/documents/udhr/index.shtml. Accessed 4 Apr 2012

25.

Gold ER, Adams WA (2002) Reconciling private benefit and public risk in biotechnology: xenotransplantation as a case study in consent. Health Law J 10:31–75

26.

Grant I (1999) Ethical issues in burn care. Burns 25:307–315

27.

Hagelin J, Hau J, Schapiro SJ, Suleman MA, Carlsson HE (2001) Religious beliefs and opinions on clinical xenotransplantation–a survey of university students from Kenya, Sweden and Texas. Clin Transpl 15:421–425

28.

Harley BA, Lynn AK, Wissner-Gross Z, Bonfield W, Yannas IV, Gibson LJ (2010) Design of a multiphase osteochondral scaffold III: fabrication of layered scaffolds with continuous interfaces. J Biomed Mater Res A 92:1078–1093

29.

Harris M (1985) The riddle of the sacred cow. In: Simon, Schuster (eds) Good to eat: riddles of food and culture. Waveland Press Inc., Long Grove, pp 47–66

30.

Harston A, Nyland J, Brand E, McGinnis M, Caborn DNM (2012) Collagen meniscus implantation: a systematic review including rehabilitation and return to sports activity. Knee Surg Sports Traumatol Arthrosc 20:135–146

31.

Hedayat KM, Pirzadeh R (2001) Issues in Islamic biomedical ethics: a primer for the pediatrician. Pediatrics 108:965–971

32.

Herbert P (1996) Due care and informed consent: doing right. Oxford University Press, Oxford

33.

Highlights of prescribing information. In: product information, Genzyme Biosurgery. Available at http://www.carticel.com/~/media/Files/Carticel/Carticel-PI.PDF

34.

Holy Quran. 5:3, 6:145

35.

Holy Quran. 5:3, also in 2:173, 6:145, 16:115

36.

Hyaluronan. In: Wikipedia, the free encyclopaedia. Available at http://en.wikipedia.org/wiki/Hyaluronan. Accessed 15 Nov 2011

37.

IslamSet (2006) The use of unlawful or juridically unclean substances in food and medicine. Islamic Organization for Medical Sciences, Sulaibekhat

38.

Iwasa J, Engebretsen L, Shima Y, Ochi M (2009) Clinical application of scaffolds for cartilage tissue engineering. Knee Surg Sports Traumatol Arthrosc 17:561–577

39.

Jenkins ED, Yip M, Melman L, Frisella MM, Matthews BD (2010) Informed consent: cultural and religious issues associated with the use of allogeneic and xenogeneic mesh products. J Am Coll Surg 210:402–410

40.

Leviticus 11:7–8 (King James Version)

41.

MACI: Process, Quality and Validation (2012) In: Health Care Professionals, Genzyme Europe BV. Available at http://www.maci.com/healthcare/process-quality-validation.aspx. Accessed 23.11.2011

42.

MaioRegen Biojoint System. In: Osteochondral regeneration. Getting to the core of the problem, Finceramica Regenerative Surgery. Available at http://www.jri-ltd.co.uk/pdf/MaioRegen.pdf. Accessed 11 May 2012

43.

Major Religions of the World Ranked by Number of Adherents. In: World Religion Statistics. Available at http://www.adherents.com/Religions_By_Adherents.html. Accessed 16 Sept 2012

44.

Matricel. In: Product description, Matricel GmbH. Available at http://www.matricel.net/en/products/remaix/product-description.html. Accessed 11 May 2012

45.

Megumi Hirota. Faithandfood fact files—Buddhism. In: Faith and food. Available at http://www.faithandfood.com/Buddhism.php. Accessed 15 April 2012

46.

Muller-Rath R, Gavénis K, Andereya S, Mumme T, Schmidt-Rohlfing B, Schneider U (2007) A novel rat tail collagen type-I gel for the cultivation of human articular chondrocytes in low cell density. Int J Artif Organs 30:1057–10672

47.

Ochi M, Uchio Y, Kawasaki K, Wakitani S, Iwasa J (2002) Transplantation of cartilage-like tissue made by tissue engineering in the treatment of cartilage defects of the knee. J Bone Joint Surg Br 84:571–578

48.

Pavesio A (2007) Hyalograft-C- a hyaluronan based tissue engineered cartilage graft- a review of preclinical and clinical findings. In: Workshop, stem cell research for regenerative medicine and tissue engineering. Available at http://wtec.org/stem_cell_workshop/presentations/15-Pavesio.pdf. Accessed 30 Apr 12

49.

Pinera B (2007) Medicine between two sets of values: the Biblical Ethics and human or modern ethics. Rev Med Chil 135:800–805

50.

Piontek T, Ciemniewska-Gorzela K, Szulc A, Naczk J, Słomczykowski M (2012) All-arthroscopic AMIC procedure for repair of cartilage defects of the knee. Knee Surg Sports Traumatol Arthrosc 20:922–925

51.

Rosner F (1999) Pig organs for transplantation into humans: a Jewish view. Mt Sinai J Med 66:314–319

52.

Sattar SP, Ahmed MS, Madison J, Olsen DR, Bhatia SC, Ellahi S, Majeed F, Ramaswamy S, Petty F, Wilson DR (2004) Patient and physician attitudes to using medications with religiously forbidden ingredients. Ann Pharmacother 38:1830–1835

53.

Sattar SP, Shakeel Ahmed M, Majeed F, Petty F (2004) Inert medication ingredients causing nonadherence due to religious beliefs. Ann Pharmacother 38:621–624

54.

Selmi TAS, Verdonk P, Chambat P, Dubrana F, Potel J-F, Barnouin L, Neyret P (2008) Autologous chondrocyte implantation in a novel alginate-agarose hydrogel: outcome at two years. J Bone Joint Surg Br 90:597–604

55.

Shive MS, Hoemann CD, Restrepo A, Hurtig MB, Duval N, Ranger P, Stanish W, Buschmann MD (2006) BST-CarGel: in situ chondroinduction for cartilage repair. Oper Tech Orthop 16:271–278

56.

Stepaniak J (2000) The vegan sourcebook. Lowell House, Los Angeles

57.

Tissel Kit Version 4 (2005) In: Product information, Baxter AG, Vienna, Austria. Available at http://www.baxterbiosurgery.com/en_EU/downloads/ifu_tisseel_kit_and_duo.pdf. Accessed 30 Apr 12

58.

Van den Branden S, Broeckaert B (2011) The ongoing charity of organ donation. Contemporary English Sunni fatwas on organ donation and blood transfusion. Bioethics 25:167–175

59.

Vanlauwe J, Almqvist F, Bellemans J, Huskin J-P, Verdonk R, Victor J (2007) Repair of symptomatic cartilage lesions of the knee: the place of autologous chondrocyte implantation. Acta Orthop Belg 73:145–158

60.

Veganism. In: Wikipedia, the free encyclopedia. Available at http://en.wikipedia.org/wiki/Veganism#cite_note-ethicaldietary-0. Accessed 15 Apr 2012

61.

Verdonk P, Beaufils P, Bellemans J, Djian P, Heinrichs E-L, Huysse W, Laprell H, Siebold R, Verdonk R (2012) Successful treatment of painful irreparable partial meniscal defects with a polyurethane scaffold: two-year safety and clinical outcomes. Am J Sports Med 40:844–853
Acknowledgments
We are thankful to Mr. A I Saiyad, Chairman, Wakf Board, Government of Gujarat, India for providing us the religious viewpoints of Muslim community. We are also thankful to Shashtri Jnanprakash Swami, MA (Indian Philosophy & World Religion), Vedantacharya (Sanskrut University—Varanasi), Trustee, Satsang Shiksha Parishad, Swaminarayan Gurukul, Gandhinagar, India for providing us analysis of Hindu beliefs.
Conflict of interest
Authors declare that there is no conflict of interests. No financial support or grant was obtained in preparation of this manuscript. Third author is a consultant for Sanofi Genzyme and Piramal Healthcare.
Disclaimer
(1) The chapter is written with a purpose of informing clinicians and industry about various religious sentiments and possible restrictions. (2) This information may help clinicians and industry to avoid any complication arising after use of a particular product in a strict religious patient. (3) Basic religious guidelines have been drawn from various sources, as complete guidelines for each religion are out of scope of this study. (4) Utmost care has been taken to ascertain the correct source of each product. But still product tables are for reference purpose only. There may be a case where modification of the source has been done by a particular company. (5) In no way, the list is complete for all the products. There might be instances when some of the products have been missed. (6) Even though authors tried to study all products available in market, there were instances when details of some of the products could not be found. (7) In no way, it is intended to harm or disrespect any product or religion. (8) Clinicians and Industry are advised to study each case individually and use best practice.
About this article
Cite this article
Goyal, D., Goyal, A. & Brittberg, M. Consideration of religious sentiments while selecting a biological product for knee arthroscopy. Knee Surg Sports Traumatol Arthrosc 21, 1577–1586 (2013). https://doi.org/10.1007/s00167-012-2292-z
Received:

Accepted:

Published:

Issue Date:
Keywords
Animal origin

Cartilage products

Meniscus implants

Religion

Restriction

Culture

Hindu

Jews

Muslim

Christian

Human ethics

Xenografts