Abstract
Purpose
To undertake a meta-analysis of randomized controlled trials to determine whether routine use of a tourniquet is a better choice for knee arthroscopic procedures.
Methods
Randomized controlled trials which evaluated the application of a tourniquet were selected, gathering information about arthroscopic visualization and operative time. The random-effects meta-analysis was performed using relative risk calculated from the raw data.
Results
A total of five eligible studies were selected in this meta-analysis with 471 participants. There was no significant difference in visualization or operative time between the tourniquet and the non-tourniquet group.
Conclusions
There is insufficient evidence to support the hypothesis that patients would benefit from routinely applying a tourniquet. The use of a tourniquet did not show any advantage to arthroscopic procedures.
Level of evidence
Therapeutic randomized controlled trials, Level I.
Access options
Buy single article
Instant access to the full article PDF.
USD 39.95
Price excludes VAT (USA)
Tax calculation will be finalised during checkout.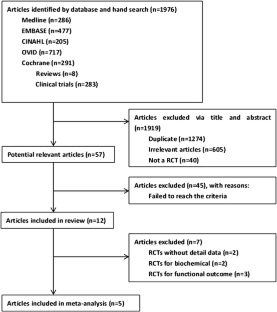 References
Arciero RA, Scoville CR, Hayda RA et al (1996) The effect of tourniquet use in anterior cruciate ligament reconstruction. A prospective randomised study. Am J Sports Med 24:758–763

Bollen S (1997) The effect of tourniquet use in anterior cruciate ligament reconstruction—a prospective randomised study. Am J Sports Med 25(2):275–276

Daniel DM, Lumkong G, Stone ML et al (1995) Effects of tourniquet use in anterior cruciate ligament reconstruction. Arthroscopy 11:307–311

DeLee JC (1985) Complications of arthroscopy and arthroscopic surgery: results of a national survey. Arthroscopy 1(4):214–220

Dobner JJ, Nitz AJ (1982) Post meniscectomy tourniquet palsy and functional sequelae. Am J Sports Med 10(4):211–214

Feinstein AR, Horwitz RI (1982) Double standards, scientific methods, and epidemiologic research. N Engl J Med 307(26):1611–1617

Finsen V, Kasseth AM (1997) Tourniquets in forefoot surgery: less pain when placed at the ankle. J Bone Jt Surg Br 79(1):99–101

Gaunche CA (1995) Tourniquet-induced nerve palsy complicating anterior cruciate ligament reconstruction. Arthroscopy 11:620–622

Gutin B, Warren R, Wickiewicz T et al (1991) Does tourniquet use during anterior cruciate ligament surgery interfere with postsurgical recovery of function? A review of the literature. Arthroscopy 7:52–56

Hoogeslag RA, Brouwer RW, van Raay JJ (2010) The value of tourniquet use for visibility during arthroscopy of the knee: a double-blind, randomized controlled trial. Arthroscopy 26:S67–S72

Hooper J, Rosaeg OP, Krepski B et al (1999) Tourniquet inflation during arthroscopic knee ligament surgery does not increase post-operative pain. Can J Anaesth 46:925–929

Jarrett PM, Ritchie IK, Albadran L et al (2004) Do thigh tourniquets contribute to the formation of intra-operative venous emboli? Acta Orthop Belg 70:253–259

Johnson DS, Stewart H, Hirst P et al (2000) Is tourniquet use necessary for knee arthroscopy? Arthroscopy 16:648–651

Julian PT, Sally G (2011) Cochrane handbook for systematic reviews of interventions. Version 5.1.0. Chapter 8: assessing risk of bias in included studies. http://www.cochrane.org/training/cochrane-handbook

Kieser CL (1992) Complications of arthroscopic knee surgery. Arthroscopy 8:79–83

Kirkley A, Rampersaud R, Griffin S et al (2000) Tourniquet versus no tourniquet use in routine knee arthroscopy: a prospective, double-blind, randomized clinical trial. Arthroscopy 16(2):121–126

Klenerman L (1962) The tourniquet in surgery. J Bone Jt Surg Br 44:937–943

Klenerman L, Crawley J (1977) Limb blood flow in the presence of a tourniquet. Acta Orthop Scand 48(3):291–295

Krebs DE (1989) Isokinetic, electrophysiologic, and clinical function relationships following tourniquet-aided knee arthrotomy. Phys Ther 69:803–815

Moher D, Cook DJ, Eastwood S et al (1999) Improving the quality of reports of meta-analysis of randomised controlled trials: the QUOROM statement. Lancet 354:1896–1900

Mohler RL, Pedowitz RA, Lopez MA et al (1999) Effects of tourniquet compression on neuromuscular function. Clin Orthop Relat Res 359:213–220

Nicholas SJ, Tyler TF, McHugh MP et al (2001) The effect on leg strength of tourniquet use during anterior cruciate ligament reconstruction: a prospective randomized study. Arthroscopy 17(6):603–607

Patterson S, Klenerman L (1979) The effect of the pneumatic tourniquet on the ultrastructure of skeletal muscle. J Bone Jt Surg Br 61:178–183

Rorabeck CH (1980) Tourniquet-induced nerve ischemia: an experimental investigation. J Trauma 20:280–286

Saunders KC, Louis DL, Weingarden SI et al (1979) Effect of tourniquet time on postoperative quadriceps function. Clin Orthop Relat Res 143:194–199

Shaw JA, Murray DG (1982) The relationship between tourniquet pressure and underlying soft-tissue pressure in the thigh. J Bone Jt Surg Am 64(8):1148–1152

Sherman OH, Fox JM, Snyder SJ et al (1986) Arthroscopy- "No problem surgery". J Bone Jt Surg Am 68:256–265

Small NC (1986) Complications in arthroscopy: the knee and other joints. Arthroscopy 2:253–258

Small NC (1988) Complications in arthroscopic surgery performed by experienced arthroscopists. Arthroscopy 4:215–221

Smith OT, Hing BC (2009) A meta-analysis of tourniquet assisted arthroscopic knee surgery. Knee 16:317–321

Thorblad J, Ekstrand J, Hamberg P et al (1985) Muscle rehabilitation after arthroscopic meniscectomy with or without tourniquet control. Am J Sports Med 13:133–135

Tibrewal SB (2001) The pneumatic tourniquet in arthroscopic surgery of the knee. Int Orthop 12:347–349

Tountas CP, Bergman RA (1977) Tourniquet ischemia: ultrastructural and histochemical observations of ischemic human muscle and of monkey muscle and nerve. J Hand Surg [Am] 2:31–37

Wakai A, Wang JH, Winter DC et al (2001) Tourniquet-induced systemic inflammatory response in extremity surgery. J Trauma 51:922–926
About this article
Cite this article
Zhang, Y., Li, L., Wang, J. et al. Do patients benefit from tourniquet in arthroscopic surgeries of the knee?. Knee Surg Sports Traumatol Arthrosc 21, 1125–1130 (2013). https://doi.org/10.1007/s00167-012-2094-3
Received:

Accepted:

Published:

Issue Date:

DOI: https://doi.org/10.1007/s00167-012-2094-3
Keywords