Abstract
Young patients with early osteoarthritis (OA) represent a challenging population due to a combination of high functional demands and limited treatment options. Conservative measures such as injection and physical therapy can provide short-term pain relief but are only palliative in nature. Joint replacement, a successful procedure in the older population, is controversial in younger patients, who are less satisfied and experience higher failure rates. Therefore, while traditionally not indicated for the treatment of OA, cartilage repair has become a focus of increased interest due to its potential to provide pain relief and alter the progression of degenerative disease, with the hope of delaying or obviating the need for joint replacement. This review of cartilage repair techniques will discuss currently available procedures, specifically pertaining to experiences in the setting of early OA.
Level of evidence IV.
Access options
Buy single article
Instant access to the full article PDF.
US$ 39.95
Tax calculation will be finalised during checkout.
Subscribe to journal
Immediate online access to all issues from 2019. Subscription will auto renew annually.
US$ 119
Tax calculation will be finalised during checkout.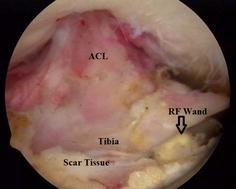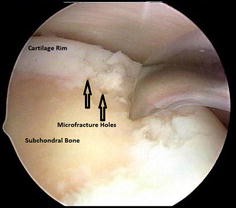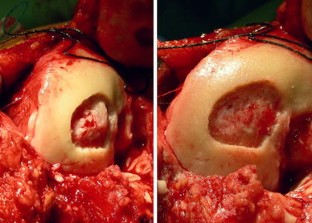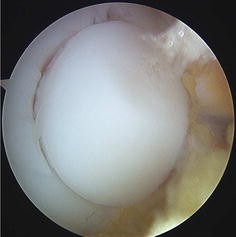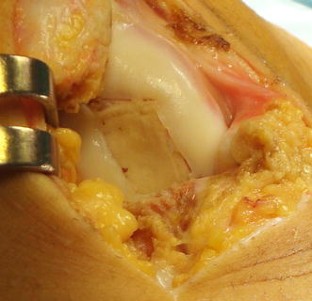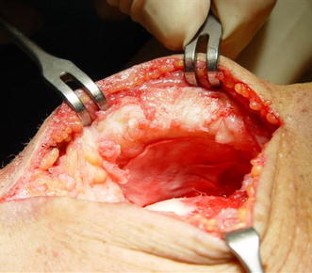 References
1.

Aaron RK, Skolnick AH, Reinert SE, Ciombor DM (2006) Arthroscopic débridement for osteoarthritis of the knee. J Bone Jt Surg Am 88:936–943

2.

Adachi N, Ochi M, Uchio Y, Iwasa J, Furukawa S, Deie M (2004) Osteochondral lesion located at the lateral femoral condyle reconstructed by the transplantation of tissue-engineered cartilage in combination with a periosteum with bone block: a case report. Knee Surg Sports Traumatol Arthrosc 12:444–447

3.

Ahmad CS, Kwak SD, Ateshian GA, Warden WH, Steadman JR, Mow VC (1998) Effects of patellar tendon adhesion to the anterior tibia on knee mechanics. Am J Sports Med 26:715–724

4.

Arøen A, Løken S, Heir S, Alvik E, Ekeland A, Granlund O, Engebretsen L (2004) Articular cartilage lesions in 993 consecutive knee arthroscopies. Am J Sports Med 32:211–215

5.

Asik M, Ciftci F, Sen C, Erdil M, Atalar A (2008) The microfracture technique for the treatment of full-thickness articular cartilage lesions of the knee: midterm results. Arthroscopy 24:1214–1220

6.

Aubin PP, Cheah HK, Davis AM, Gross AE (2001) Long-term followup of fresh femoral osteochondral allografts for posttraumatic knee defects. Clin Orthop Relat Res 391 Suppl:S318–S327

7.

Avouac J, Vicaut E, Bardin T, Richette P (2010) Efficacy of joint lavage in knee osteoarthritis: meta-analysis of randomized controlled studies. Rheumatology (Oxford) 49:334–340

8.

Bae DK, Yoon KH, Song SJ (2006) Cartilage healing after microfracture in osteoarthritic knees. Arthroscopy 22:367–374

9.

Barber FA, Dockery WD (2011) A computed tomography scan assessment of synthetic multiphase polymer scaffolds used for osteochondral defect repair. Arthroscopy 27:60–64

10.

Bartlett W, Gooding CR, Carrington RW, Skinner JA, Briggs TW, Bentley G (2005) Autologous chondrocyte implantation at the knee using a bilayer collagen membrane with bone graft. A preliminary report. J Bone Joint Surg Br 87:330–332

11.

Bartlett W, Skinner JA, Gooding CR, Carrington RW, Flanagan AM, Briggs TW, Bentley G (2005) Autologous chondrocyte implantation versus matrix-induced autologous chondrocyte implantation for osteochondral defects of the knee: a prospective, randomised study. J Bone Joint Surg Br 87:640–645

12.

Basad E, Ishaque B, Bachmann G, Stürz H, Steinmeyer J (2010) Matrix-induced autologous chondrocyte implantation versus microfracture in the treatment of cartilage defects of the knee: a 2-year randomised study. Knee Surg Sports Traumatol Arthrosc 18:519–527

13.

Bedi A, Feeley BT, Williams RJ III (2010) Management of articular cartilage defects of the knee. J Bone Joint Surg Am 92:994–1009

14.

Bedi A, Foo LF, Williams RJ, Potter HG et al (2010) The maturation of synthetic scaffolds for osteochondral donor sites of the knee: an MRI and T2-mapping analysis. Cartilage 1:20–28

15.

Behrens P, Bitter T, Kurz B, Russlies M (2006) Matrix-associated autologous chondrocyte transplantation/implantation (MACT/MACI)—5-year follow-up. Knee 13:194–202

16.

Bekkers JE, Inklaar M, Saris DB (2009) Treatment selection in articular cartilage lesions of the knee: a systematic review. Am J Sports Med 37 Suppl 1:148S–155S.

17.

Bentley G, Biant LC, Carrington RW, Akmal M, Goldberg A, Williams AM, Skinner JA, Pringle J (2003) A prospective, randomised comparison of autologous chondrocyte implantation versus mosaicplasty for osteochondral defects in the knee. J Bone Joint Surg Br 85:223–230

18.

Brittberg M, Lindahl A, Nilsson A, Ohlsson C, Isaksson O, Peterson L (1994) Treatment of deep cartilage defects in the knee with autologous chondrocyte transplantation. N Engl J Med 331:889–895

19.

Buckwalter JA, Rosenberg LC, Hunziker EB (1990) Articular cartilage: composition, structure, response to injury, and methods of facilitating repair. In: Ewing J (ed) Articular cartilage and knee joint function: basic science and arthroscopy. Raven Press, New York, pp 19–56

20.

Carmont MR, Carey-Smith R, Saithna A, Dhillon M, Thompson P, Spalding T (2009) Delayed incorporation of a TruFit plug: perseverance is recommended. Arthroscopy 25:810–814

21.

Cavallo C, Desando G, Facchini A, Grigolo B (2010) Chondrocytes from patients with osteoarthritis express typical extracellular matrix molecules once grown onto a three-dimensional hyaluronan-based scaffold. J Biomed Mater Res A 93:86–95

22.

Center for Disease Control and Prevention (2002) Prevalence of self-reported arthritis or chronic joint symptoms among adults-United States, 2001. Morb Mortal Wkly Rep 51:948–950

23.

Center for Disease Control and Prevention (2004) Prevalence of doctor diagnosed arthritis and possible arthritis 30 states, 2002. Morb Mortal Wkly Rep 53:383–386

24.

Center for Disease Control and Prevention (2001) Prevalence of disabilities and associated health conditions among adults-United States, 1999. Morb Mortal Wkly Rep 50:120–125

25.

Cicuttini F, Ding C, Wluka A, Davis S, Ebeling PR, Jones G (2005) Association of cartilage defects with loss of knee cartilage in healthy, middle-age adults: a prospective study. Arthr Rheum 52:2033–2039

26.

Cole BJ, Pascual-Garrido C, Grumet RC (2009) Surgical management of articular cartilage defects in the knee. J Bone Jt Surg Am 91(7):1778–1790

27.

Curl WW, Krome J, Gordon ES, Rushing J, Smith BP, Poehling GG (1997) Cartilage injuries: a review of 31,516 knee arthroscopies. Arthroscopy 13:456–460

28.

Daher RJ, Chahine NO, Greenberg AS, Sgaglione NA, Grande DA (2009) New methods to diagnose and treat cartilage degeneration. Nat Rev Rheumatol 5:599–607

29.

Davies-Tuck ML, Wluka AE, Wang Y, Teichtahl AJ, Jones G, Ding C, Cicuttini FM (2008) The natural history of cartilage defects in people with knee osteoarthritis. Osteoarthr Cartil 16:337–342

30.

Davies-Tuck ML, Wluka AE, Wang Y, English DR, Giles GG, Cicuttini F (2009) The natural history of bone marrow lesions in community-based adults with no clinical knee osteoarthritis. Ann Rheum Dis 68:904–908

31.

Day B (2005) The indications for arthroscopic debridement for osteoarthritis of the knee. Orthop Clin N Am 36:413–417

32.

Della Villa S, Kon E, Filardo G, Ricci M, Vincentelli F, Delcogliano M, Marcacci M (2010) Does intensive rehabilitation permit early return to sport without compromising the clinical outcome after arthroscopic autologous chondrocyte implantation in highly competitive athletes? Am J Sports Med 38:68–77

33.

Dexter P, Brandt K (1994) Distribution and predictors of depressive symptoms in osteoarthritis. J Rheumatol 21:279–286

34.

Dhollander AA, De Neve F, Almqvist KF, Verdonk R, Lambrecht S, Elewaut D, Verbruggen G, Verdonk PC (2011) Autologous matrix-induced chondrogenesis combined with platelet-rich plasma gel: technical description and a five pilot patients report. Knee Surg Sports Traumatol Arthrosc 19:536–542

35.

Dozin B, Malpeli M, Cancedda R, Bruzzi P, Calcagno S, Molfetta L, Priano F, Kon E, Marcacci M (2005) Comparative evaluation of autologous chondrocyte implantation and mosaicplasty: a multicentered randomized clinical trial. Clin J Sport Med 15:220–226

36.

Dye SF (2005) The pathophysiology of patellofemoral pain: a tissue homeostasis perspective. Clin Orthop Relat Res 436:100–110

37.

Emmerson BC, Görtz S, Jamali AA, Chung C, Amiel D, Bugbee WD (2007) Fresh osteochondral allografting in the treatment of osteochondritis dissecans of the femoral condyle. Am J Sports Med 35:907–914

38.

Erggelet C, Sittinger M, Lahm A (2003) The arthroscopic implantation of autologous chondrocytes for the treatment of full-thickness cartilage defects of the knee joint. Arthroscopy 19:108–110

39.

Espregueira-Mendes J, da Silva M (2006) Anatomy of the proximal tibiofibular joint. Knee Surg Sports Traumatol Arthrosc 14:241–249

40.

Ethgen O, Vanparijs P, Delhalle S, Rosant S, Bruyère O, Reginster JY (2004) Social support and health-related quality of life in hip and knee osteoarthritis. Qual Life Res 13:321–330

41.

Farr J (2007) Autologous chondrocyte implantation improves patellofemoral cartilage treatment outcomes. Clin Orthop Relat Res 463:187–194

42.

Felson DT (2004) An update on the pathogenesis and epidemiology of osteoarthritis. Radiol Clin North Am 42:1–9

43.

Filardo G, Kon E, Di Martino A, Iacono F, Marcacci M (2011) Arthroscopic second generation autologous chondrocyte implantation: a prospective 7-year follow-up study. Am J Sports Med 39:2153–2160

44.

Filardo G, Kon E, Di Martino A, Patella S, Altadonna G, Balboni F, Visani A, Bragonzoni L, Marcacci M (2011) Second-generation arthroscopic autologous chondrocyte implantation for the treatment of degenerative cartilage lesions. A prospective 6-year follow-up Study. Knee Surg Sports Traumatol Arthrosc. doi:10.1007/s00167-011-1732-5

45.

Fond J, Rodin D, Ahmad S, Nirschl RP (2002) Arthroscopic debridement for the treatment of osteoarthritis of the knee: 2- and 5-year results. Arthroscopy 18:829–834

46.

Freed LE, Marquis JC, Nohria A et al (1993) Neocartilage formation in vitro and in vivo using cells cultured on synthetic biodegradable polymers. J Biomed Mater Res 27:11–23

47.

Frisbie DD, Morisset S, Ho CP, Rodkey WG, Steadman JR, McIlwraith CW (2006) Effects of calcified cartilage on healing of chondral defects treated with microfracture in horses. Am J Sports Med 34:1824–1831

48.

Frisbie DD, Oxford JT, Southwood L, Trotter GW, Rodkey WG, Steadman JR, Goodnight JL, McIlwraith CW (2003) Early events in cartilage repair after subchondral bone microfracture. Clin Orthop Relat Res (407):215–227

49.

Fu X, Lin L, Zhang J, Yu C (2009) Assessment of the efficacy of joint lavage in rabbits with osteoarthritis of the knee. J Orthop Res 27:91–96

50.

Gille J, Schuseil E, Wimmer J, Gellissen J, Schulz AP, Behrens P (2010) Mid-term results of autologous matrix-induced chondrogenesis for treatment of focal cartilage defects in the knee. Knee Surg Sports Traumatol Arthrosc 18:1456–1464

51.

Gomoll AH, Farr J, Gillogly SD, Kercher J, Minas T (2010) Surgical management of articular cartilage defects of the knee. J Bone Jt Surg Am 92:2470–2490

52.

Gomoll AH, Madry H, Knutsen G, van Dijk N, Seil R, Brittberg M, Kon E (2010) The subchondral bone in articular cartilage repair: current problems in the surgical management. Knee Surg Sports Traumatol Arthrosc 18:434–447

53.

Gortz S, Bugbee WD (2006) Allografts in articular cartilage repair. J Bone Jt Surg Am 88(6):1374–1384

54.

Grigolo B, Lisignoli G, Piacentini A, Fiorini M, Gobbi P, Mazzotti G, Duca M, Pavesio A, Facchini A (2002) Evidence for redifferentiation of human chondrocytes grown on a hyaluronan-based biomaterial (HYAff 11): molecular, immunohistochemical and ultrastructural analysis. Biomaterials 23:1187–1195

55.

Gudas R, Kalesinskas RJ, Kimtys V, Stankevicius E, Toliusis V, Bernotavicius G, Smailys A (2005) A prospective randomized clinical study of mosaic osteochondral autologous transplantation versus microfracture for the treatment of osteochondral defects in the knee joint in young athletes. Arthroscopy 21:1066–1075

56.

Hagerman GR, Atkins JA, Dillman C (1995) Rehabilitation of chondral injuries and chronic degenerative arthritis of the knee in the athlete. Oper Tech Sports Med 3:127–135

57.

Hangody L, Fules P (2003) Autologous osteochondral mosaicplasty for the treatment of full-thickness defects of weight-bearing joints: ten years of experimental and clinical experience. J Bone Joint Surg Am 85-A Suppl 2:25–32

58.

Hangody L, Dobos J, Baló E, Pánics G, Hangody LR, Berkes I (2010) Clinical experiences with autologous osteochondral mosaicplasty in an athletic population: a 17-year prospective multicenter study. Am J Sports Med 38:1125–1133

59.

Hangody L, Feczkó P, Bartha L, Bodó G, Kish G (2001) Mosaicplasty for the treatment of articular defects of the knee and ankle. Clin Orthop Relat Res 391:S328–S336

60.

Hangody L, Vásárhelyi G, Hangody LR, Sükösd Z, Tibay G, Bartha L, Bodó G (2008) Autologous osteochondral grafting—technique and long-term results. Injury 39 Suppl 1:S32–S39

61.

Henderson I, Francisco R, Oakes B, Cameron J (2005) Autologous chondrocyte implantation for treatment of focal chondral defects of the knee–a clinical, arthroscopic, MRI and histologic evaluation at 2 years. Knee 12:209–216

62.

Henderson IJ, Lavigne P (2006) Periosteal autologous chondrocyte implantation for patellar chondral defect in patients with normal and abnormal patellar tracking. Knee 13:274–279

63.

Hollander AP, Dickinson SC, Sims TJ et al (2006) Maturation of tissue engineered cartilage implanted in injured and osteoarthritic human knees. Tissue Eng 12:1787–1798

64.

Horas U, Pelinkovic D, Herr G, Aigner T, Schnettler R (2003) Autologous chondrocyte implantation and osteochondral cylinder transplantation in cartilage repair of the knee joint. A prospective, comparative trial. J Bone Jt Surg Am 85-A:185–192

65.

Ibarra Ponce de Leòn JC, Cabrales Pontigo M, Crisòstomo Martinèz JF, Almazàn Diaz A, Crùz Lùpez F, Encalada Dìaz MI, Pèrez Jimènez F (2009) Results of arthroscopic debridement and lavage in patients with knee osteoarthritis. Acta Ortop Mex Mar–Apr 23:85–89

66.

Irrgang JJ, Pezzullo D (1998) Rehabilitation following surgical procedures to address articular cartilage lesions in the knee. J Orthop Sports Phys Ther 28:232–240

67.

Jackson RW, Dieterichs C (2003) The results of arthroscopic lavage and debridement of osteoarthritic knees based on the severity of degeneration: a 4- to 6-year symptomatic follow-up. Arthroscopy 19:13–20

68.

Jakob RP, Franz T, Gautier E, Mainil-Varlet P (2002) Autologous osteochondral grafting in the knee: indication, results, and reflections. Clin Orthop Relat Res (401):170–184

69.

Jamali AA, Emmerson BC, Chung C,, Convery FR, Bugbee WD (2005) Fresh osteochondral allografts: results in the patellofemoral joint. Clin Orthop Relat Res (437):176–185

70.

Kalunian KC, Moreland LW, Klashman DJ, Brion PH, Concoff AL, Myers S, Singh R, Ike RW, Seeger LL, Rich E, Skovron ML (2000) Visually-guided irrigation in patients with early knee osteoarthritis: a multicenter randomized, controlled trial. Osteoarthr Cartil 8:412–418

71.

Kim MK, Choi SW, Kim SR, Oh IS, Won MH (2010) Autologous chondrocyte implantation in the knee using fibrin. Knee Surg Sports Traumatol Arthrosc 18:528–534

72.

Knutsen G, Engebretsen L, Ludvigsen TC, Drogset JO, Grøntvedt T, Solheim E, Strand T, Roberts S, Isaksen V, Johansen O (2004) Autologous chondrocyte implantation compared with microfracture in the knee. A randomized trial. J Bone Joint Surg Am 86-A:455–464

73.

Kocher MS, Steadman JR, Briggs KK, Sterett WI, Hawkins RJ (2004) Reliability, validity, and responsiveness of the Lysholm knee scale for various chondral disorders of the knee. J Bone Joint Surg Am 86-A:1139–1145

74.

Kock N, van Susante J, Wymenga A, Buma P (2004) Histological evaluation of a mosaicplasty of the femoral condyle-retrieval specimens obtained after total knee arthroplasty—a case report. Acta Orthop Scand 75:505–508

75.

Kon E, Delcogliano M, Filardo G, Altadonna G, Marcacci M (2009) Novel nano-composite multi-layered biomaterial for the treatment of multifocal degenerative cartilage lesions. Knee Surg Sports Traumatol Arthrosc 17:1312–1315

76.

Kon E, Delcogliano M, Filardo G, Busacca M, Di Martino A, Marcacci M (2011) Novel nano-composite multilayered biomaterial for osteochondral regeneration: a pilot clinical trial. Am J Sports Med 39:1180–1190

77.

Kon E, Delcogliano M, Filardo G, Montaperto C, Marcacci M (2008) Second generation issues in cartilage repair. Sports Med Arthrosc 6:221–229

78.

Kon E, Filardo G, Condello V, Collarile M, Di Martino A, Zorzi C, Marcacci M (2011) Second-generation autologous chondrocyte implantation: results in patients older than 40 years. Am J Sports Med 39:1668–1675

79.

Kon E, Gobbi A, Filardo G, Delcogliano M, Zaffagnini S, Marcacci M (2009) Arthroscopic second-generation autologous chondrocyte implantation compared with microfracture for chondral lesions of the knee: prospective nonrandomized study at 5 years. Am J Sports Med 37:33–41

80.

Kon E, Verdonk P, Condello V, Delcogliano M, Dhollander A, Filardo G, Pignotti E, Marcacci M (2009) Matrix-assisted autologous chondrocyte transplantation for the repair of cartilage defects of the knee: systematic clinical data review and study quality analysis. Am J Sports Med 37 Suppl 1:156S–166S

81.

Kreuz PC, Erggelet C, Steinwachs MR, Krause SJ, Lahm A, Niemeyer P, Ghanem N, Uhl M, Südkamp N (2006) Is microfracture of chondral defects in the knee associated with different results in patients aged 40 years or younger? Arthroscopy 22:1180–1186

82.

Kreuz PC, Müller S, Ossendorf C, Kaps C, Erggelet C (2009) Treatment of focal degenerative cartilage defects with polymer-based autologous chondrocyte grafts: four-year clinical results. Arthr Res Ther 11:R33

83.

Kreuz PC, Steinwachs MR, Erggelet C, Krause SJ, Konrad G, Uhl M, Südkamp N (2006) Results after microfracture of full-thickness chondral defects in different compartments in the knee. Osteoarthr Cartil 14:1119–1125

84.

LaPrade RF, Botker J, Herzog M, Agel J (2009) Refrigerated osteoarticular allografts to treat articular cartilage defects of the femoral condyles. A prospective outcomes study. J Bone Joint Surg Am 91:805–811

85.

Laupattarakasem W, Laopaiboon M, Laupattarakasem P, Sumananont C (2008) Arthroscopic debridement for knee osteoarthritis. Cochrane Database Syst Rev (1):CD005118

86.

Lohmander LS, Englund PM, Dahl LL, Roos EM (2007) The long-term consequence of anterior cruciate ligament and meniscus injuries: osteoarthritis. Am J Sports Med 35:1756–1769

87.

Lohmander LS, Ostenberg A, Englund M, Roos H (2004) High prevalence of knee osteoarthritis, pain, and functional limitations in female soccer players twelve years after anterior cruciate ligament injury. Arthr Rheum 50:3145–3152

88.

MacArthur B, Oreffo R (2005) Bridging the gap. Nature 433:419

89.

Mankin H, Mow V, Buckwalter J (1999) Articular cartilage repair and osteoarthritis. In: Buckwalter JA, Einhorn TA, Simon SR (eds) Orthopaedic basic science: biology and biomechanics of the musculoskeletal system. American Academy of Orthopaedic Surgeons, Rosemont, pp 472–488

90.

Mankin HJ (1982) The response of articular cartilage to mechanical injury. J Bone Joint Surg Am 64:460–466

91.

Marcacci M, Kon E, Delcogliano M, Filardo G, Busacca M, Zaffagnini S (2007) Arthroscopic autologous osteochondral grafting for cartilage defects of the knee: prospective study results at a minimum 7-year follow-up. Am J Sports Med 35:2014–2021

92.

Marcacci M, Kon E, Zaffagnini S, Visani A (1999) Use of autologous grafts for reconstruction of osteochondral defects of the knee. Orthopedics 22:595–600

93.

Marcacci M, Zaffagnini S, Kon E, Visani A, Iacono F, Loreti I (2002) Arthroscopic autologous chondrocyte transplantation: technical note. Knee Surg Sports Traumatol Arthrosc 10:154–159

94.

Marcacci M, Kon E, Grigolo B, Delcogliano M, Filardo G, Neri MP (2007) Is osteoarthritis an appropriate clinical target for cartilage tissue engineering therapy? The clinician view. Osteoarthr Cartil 15:B11–B13

95.

Mauck RL, Nicoll SB, Seyhan SL, Ateshian GA, Hung CT (2003) Synergistic action of growth factors and dynamic loading for articular cartilage tissue engineering. Tissue Eng 9:597–611

96.

McCulloch PC, Kang RW, Sobhy MH, Hayden JK, Cole BJ (2007) Prospective evaluation of prolonged fresh osteochondral allograft transplantation of the femoral condyle: minimum 2-year follow-up. Am J Sports Med 35:411–420

97.

McNickle AG, L'Heureux DR, Yanke AB, Cole BJ (2009) Outcomes of autologous chondrocyte implantation in a diverse patient population. Am J Sports Med 37:1344–1350

98.

Micheli LJ, Browne JE, Erggelet C, Fu F, Mandelbaum B, Moseley JB, Zurakowski D (2001) Autologous chondrocyte implantation of the knee: multicenter experience and minimum 3-year follow-up. Clin J Sport Med 11:223–228

99.

Miller BS, Steadman JR, Briggs KK, Rodrigo JJ, Rodkey WG (2004) Patient satisfaction and outcome after microfracture of the degenerative knee. J Knee Surg 17:13–17

100.

Minas T (2004) Autologous chondrocyte implantation in the osteoarthritic knee. In: Cole BJ, Malek MM (eds) Articular cartilage lesions: a practical guide to assesment and treatment. Chapter 11:105–118

101.

Minas T, Bryant T (2005) The role of autologous chondrocyte implantation in the patellofemoral joint. Clin Orthop Relat Res (436):30–39

102.

Minas T, Gomoll AH, Solhpour S, Rosenberger R, Probst C, Bryant T (2010) Autologous chondrocyte implantation for joint preservation in patients with early osteoarthritis. Clin Orthop Relat Res 468:147–157

103.

Mithoefer K, Hambly K, Della Villa S, Silvers H, Mandelbaum BR (2009) Return to sports participation after articular cartilage repair in the knee: scientific evidence. Am J Sports Med 37 Suppl 1:167S–176S

104.

Mithoefer K, McAdams T, Williams RJ, Kreuz PC, Mandelbaum BR (2009) Clinical efficacy of the microfracture technique for articular cartilage repair in the knee: an evidence-based systematic analysis. Am J Sports Med 37:2053–2063

105.

Mithoefer K, Williams RJ III, Warren RF, Wickiewicz TL, Marx RG (2006) High-impact athletics after knee articular cartilage repair: a prospective evaluation of the microfracture technique. Am J Sports Med 34:1413–1418

106.

Mithoefer K, Williams RJ III, Warren RF, Potter HG, Spock CR, Jones EC, Wickiewicz TL, Marx RG (2005) The microfracture technique for the treatment of articular cartilage lesions in the knee. A prospective cohort study. J Bone Jt Surg Am 87:1911–1920

107.

Moseley JB, O'Malley K, Petersen NJ, Menke TJ, Brody BA, Kuykendall DH, Hollingsworth JC, Ashton CM, Wray NP (2002) A controlled trial of arthroscopic surgery for osteoarthritis of the knee. N Engl J Med 347:81–88

109.

Moutos FT, Freed LE, Guilak F (2007) A biomimetic three-dimensional woven composite scaffold for functional tissue engineering of cartilage. Nat Mater 6:162–167

110.

Muellner T, Knopp A, Ludvigsen TC, Engebretsen L (2001) Failed autologous chondrocyte implantation. Complete atraumatic graft delamination after two years. Am J Sports Med 29:516–519

111.

Murphy L, Schwartz TA, Helmick CG, Renner JB, Tudor G, Koch G, Dragomir A, Kalsbeek WD, Luta G, Jordan JM (2008) Life time risk of symptomatic knee osteoarthritis. Arthr Rheum 59:1207–1213

112.

Nettles DL, Vail TP, Morgan MT, Grinstaff MW, Setton LA (2004) Photocrosslinkable hyaluronan as a scaffold for articular cartilage repair. Ann Biomed Eng 32:391–397

113.

Ossendorf C, Kaps C, Kreuz PC, Burmester GR, Sittinger M, Erggelet C (2007) Treatment of posttraumatic and focal osteoarthritic cartilage defects of the knee with autologous polymer-based three-dimensional chondrocyte grafts: 2-year clinical results. Arthr Res Ther 9:R41

114.

Pascarella A, Ciatti R, Pascarella F, Latte C, Di Salvatore MG, Liguori L, Iannella G (2010) Treatment of articular cartilage lesions of the knee joint using a modified AMIC technique. Knee Surg Sports Traumatol Arthrosc 18:509–513

115.

Pascual-Garrido C, Slabaugh MA, L'Heureux DR, Friel NA, Cole BJ (2009) Recommendations and treatment outcomes for patellofemoral articular cartilage defects with autologous chondrocyte implantation: prospective evaluation at average 4-year follow-up. Am J Sports Med 37 Suppl 1:33S–41S

116.

Patrascu JM, Freymann U, Kaps C, Poenaru DV (2010) Repair of a post-traumatic cartilage defect with a cell-free polymer-based cartilage implant: a follow-up at two years by MRI and histological review. J Bone Jt Surg Br 92:1160–1163

117.

Peterson L, Minas T, Brittberg M, Lindahl A (2003) Treatment of osteochondritis dissecans of the knee with autologous chondrocyte transplantation: results at two to ten years. J Bone Joint Surg Am 85-A Suppl 2:17–24

118.

Peterson L, Minas T, Brittberg M, Nilsson A, Sjögren-Jansson E, Lindahl A (2000) Two- to 9-year outcome after autologous chondrocyte transplantation of the knee. Clin Orthop Relat Res (374):212–234

119.

Reichenbach S, Rutjes AW, Nüesch E, Trelle S, Jüni P (2010) Joint lavage for osteoarthritis of the knee. Cochrane Database Syst Rev (5):CD007320

120.

Robertsson O, Dunbar M, Pehrsson T, Knutson K, Lidgren L (2000) Patient satisfaction after knee arthroplasty: a report on 27,372 knees operated on between 1981 and 1995 in Sweden. Acta Orthop Scand 71:262–267

121.

Ronga M, Grassi FA, Bulgheroni P (2004) Arthroscopic autologous chondrocyte implantation for the treatment of a chondral defect in the tibial plateau of the knee. Arthroscopy 20:79–84

122.

Rosenberger RE, Gomoll AH, Bryant T, Minas T (2008) Repair of large chondral defects of the knee with autologous chondrocyte implantation in patients 45 years or older. Am J Sports Med 36:2336–2344

123.

Saris DB, Dhert WJ, Verbout AJ (2003) Joint homeostasis. The discrepancy between old and fresh defects in cartilage repair. J Bone Jt Surg Br 85:1067–1076

124.

Saris DB, Vanlauwe J, Victor J, Almqvist KF, Verdonk R, Bellemans J, Luyten FP (2009) Treatment of symptomatic cartilage defects of the knee: characterized chondrocyte implantation results in better clinical outcome at 36 months in a randomized trial compared to microfracture. Am J Sports Med 37 Suppl 1:10S–19S

125.

Saris DB, Vanlauwe J, Victor J, Haspl M, Bohnsack M, Fortems Y, Vandekerckhove B, Almqvist KF, Claes T, Handelberg F et al (2008) Characterized chondrocyte implantation results in better structural repair when treating symptomatic cartilage defects of the knee in a randomized controlled trial versus microfracture. Am J Sports Med 36:235–246

126.

Sharma B, Elisseeff J (2004) Engineering structurally organized cartilage and bone tissues. Ann Biomed Eng 32:148–159

127.

Shasha N, Aubin PP, Cheah HK, Davis AM, Agnidis Z, Gross AE (2002) Long-term clinical experience with fresh osteochondral allografts for articular knee defects in high demand patients. Cell Tissue Bank 3:175–182

128.

Solchaga L, Temenoff J, Gao J, Mikos A, Caplan AI, Goldberg V (2005) Repair of osteochondral defects with hyaluronan- and polyester-based scaffolds. Osteoarthr Cartil 13:297–309

129.

Solchaga L, Yoo JU, Lundberg M, Dennis JE, Huibregtse BA, Goldberg V, Caplan AI (2000) Hyaluronan-based polymers in the treatment of osteochondral defects. J Orthop Res 18:773–780

130.

Solheim E, Hegna J, Oyen J, Austgulen OK, Harlem T, Strand T (2010) Osteochondral autografting (mosaicplasty) in articular cartilage defects in the knee: results at 5 to 9 years. Knee 17:84–87

131.

Steadman J, Rodkey W (2011) Microfracture chondroplasty. In: Wiesel SW (ed) Operative techniques in orthopaedic surgery. Lippincott Williams & Wilkins, Philadelphia, pp 295–302

132.

Steadman JR (2008) Microfracture. In: Feagin JA Jr, Steadman JR (eds) The crucial principles in care of the knee. Lippincott Williams & Wilkins, Philadelphia, pp 129–151

133.

Steadman JR (2008) Arthroscopic treatment of the degenerative knee. In: Feagin JA Jr, Steadman JR (eds) The crucial principles in care of the knee. Lippincott Williams & Wilkins, Philadelphia, pp 177–184

134.

Steadman JR, Briggs KK, Rodkey WG (2011) The microfracture technique. In: Liebermann JR, Berry DJ, Azar FM (eds) AAOS advanced reconstruction: knee. American Academy of Orthopaedic Surgeons, Rosemont, pp 511–517

135.

Steadman JR, Briggs KK, Rodrigo JJ, Kocher MS, Gill TJ, Rodkey WG (2003) Outcomes of microfracture for traumatic chondral defects of the knee: average 11-year follow-up. Arthroscopy 19:477–484

136.

Steadman JR, Dragoo JL, Hines SL, Briggs KK (2008) Arthroscopic release for symptomatic scarring of the anterior interval of the knee. Am J Sports Med 36:1763–1769

137.

Steadman JR, Miller BS, Karas SG, Schlegel TF, Briggs KK, Hawkins RJ (2003) The microfracture technique in the treatment of full-thickness chondral lesions of the knee in National Football League players. J Knee Surg 16:83–86

138.

Steadman JR, Ramappa AJ, Maxwell RB, Briggs KK (2007) An arthroscopic treatment regimen for osteoarthritis of the knee. Arthroscopy 23:948–955

139.

Steadman JR, Rodkey WG, Briggs KK (2002) Microfracture to treat full-thickness chondral defects: surgical technique, rehabilitation, and outcomes. J Knee Surg 15:170–176

140.

Steadman JR, Rodkey WG, Briggs KK (2003) Microfracture chondroplasty: indications, techniques, and outcomes. Sports Med Arthrosc Rev 11:236–244

141.

Steadman JR, Rodkey WG, Briggs KK (2010) Microfracture: its history and experience of the developing surgeon. Cartilage 1:78–86

142.

Tallheden T, Bengtsson C, Brantsing C, Sjögren-Jansson E, Carlsson L, Peterson L, Brittberg M, Lindahl A (2005) Proliferation and differentiation potential of chondrocytes from osteoarthritic patients. Arthr Res Ther 7:R560–R568

143.

Tohyama H, Yasuda K, Minami A et al (2009) Atelocollagen-associated autologous chondrocyte implantation for the repair of chondral defects of the knee: a prospective multicenter clinical trial in Japan. J Orthop Sci Sep 14:579–588

144.

Tuli R, Li WJ, Tuan RS (2003) Current state of cartilage tissue engineering. Arthr Res Ther 5:235–238

145.

Vad VB, Bhat AL, Sculco TP, Wickiewicz TL (2003) Management of knee osteoarthritis: knee lavage combined with hylan versus hylan alone. Arch Phys Med Rehabil 84:634–637

146.

Valderrabano V, Leumann A, Rasch H, Egelhof T, Hintermann B, Pagenstert G (2009) Knee-to-ankle mosaicplasty for the treatment of osteochondral lesions of the ankle joint. Am J Sports Med 37 Suppl 1:105S–111S

147.

Vasiliadis HS, Wasiak J, Salanti G (2010) Autologous chondrocyte implantation for the treatment of cartilage lesions of the knee: a systematic review of randomized studies. Knee Surg Sports Traumatol Arthrosc 18:1645–1655

148.

Yelin E, Lubeck D, Holman H, Epstein W (1987) The impact of rheumatoid arthritis and osteoarthritis: the activities of patients with rheumatoid arthritis and osteoarthritis compared to controls. J Rheumatol 14:710–717

149.

Zaslav K, Cole B, Brewster R, DeBerardino T, Farr J, Fowler P, Nissen C (2009) A prospective study of autologous chondrocyte implantation in patients with failed prior treatment for articular cartilage defect of the knee: results of the Study of the Treatment of Articular Repair (STAR) clinical trial. Am J Sports Med 37:42–55

150.

de Bock GH, Kaptein AA, Touw-Otten F, Mulder JD (1995) Health-related quality of life in patients with osteoarthritis in a family practice setting. Arthr Care Res 8:88–93

151.

de Girolamo L, Bertolini G, Cervelli M, Sozzi G, Volpi P (2010) Treatment of chondral defects of the knee with one step matrix-assisted technique enhanced by autologous concentrated bone marrow: in vitro characterisation of mesenchymal stem cells from iliac crest and subchondral bone. Injury 41:1172–1177

152.

de Windt TS, Bekkers JEJ, Creemers LB, Dhert Wouter JA, Saris DB (2009) Patient profiling in cartilage regeneration: prognostic factors determining success of treatment for cartilage defects. Am J Sports Med 37 Suppl 1:58S–62S
About this article
Cite this article
Gomoll, A.H., Filardo, G., de Girolamo, L. et al. Surgical treatment for early osteoarthritis. Part I: cartilage repair procedures. Knee Surg Sports Traumatol Arthrosc 20, 450–466 (2012). https://doi.org/10.1007/s00167-011-1780-x
Received:

Accepted:

Published:

Issue Date:
Keywords
Early osteoarthritis

Knee

Surgical treatment

Cartilage repair procedures