Abstract
Purpose
We report the unusual case of a 63-year-old man with gout and coexisting pseudogout (calcium pyrophosphate dihydrate crystal deposition disease) affecting the same joint. In this report, we describe the clinical features of the patient in addition to the characteristics of the crystals extracted from his affected joint, examined using compensated polarized microscopy.
Methods
Synovial fluid and specimens of the lateral meniscus of the patient's knee joint taken during arthroscopy were analyzed using compensated polarized microscopy to evaluate the presence and type of crystals.
Results
Compensated polarized microscopy revealed both monosodium urate (MSU) and calcium pyrophosphate dihydrate (CPPD) crystals extracted from the knee joint.
Conclusions
Our findings suggest that the coexistence of gout and pseudogout should be considered in the diagnosis of crystal-induced arthritis. Careful crystal evaluation using compensated polarized microscopy may reveal similar cases with MSU and CPPD crystals in the same joint.
This is a preview of subscription content, log in to check access.
Access options
Buy single article
Instant access to the full article PDF.
US$ 39.95
Price includes VAT for USA
Subscribe to journal
Immediate online access to all issues from 2019. Subscription will auto renew annually.
US$ 199
This is the net price. Taxes to be calculated in checkout.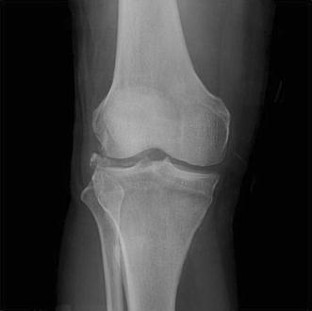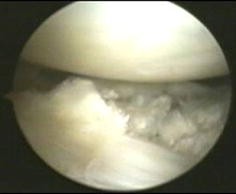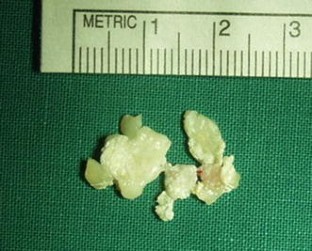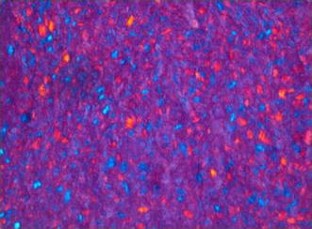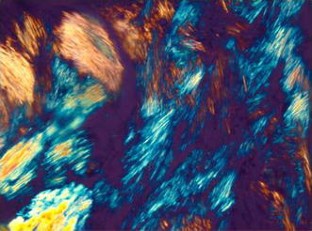 References
1.

Bari CD, Lapadula G, Cantatore P (1998) Coexisting psoriatic arthritis, gout and chondrocalcinosis. Scand J Rheumatol 27:306–309

2.

Bob D, Bruce W, Charles J, Susan VW, Shreveport L (1987) Gout and pseudogout of the temporomandibular joint. Oral Surg, Oral Med, Oral Pathol 63:551–554

3.

Cassetta M, Gorevic PD (2004) Crystal arthritis: Gout and pseudogout in geriatric patient. Geriatrics 59:25–31

4.

Dieppe PA, Alexander GJM, Jones HE (1982) Pyrophosphate arthropathy: a clinical and radiological study of 105 cases. Ann Rheum Dis 41:371–376

5.

Ellman MH, Levin B (1975) Chondrocalcinosis in elderly persons. Arthritis Rheum 18:43–47

6.

Felson DT, Anderson JJ, Naimark A, Kannel W, Meenan RF (1989) The prevalence of chondrocalcinosis in the elderly and its association with knee osteoarthritis: the Framingham study. J Rheumatol 16:1241–1245

7.

Jones AC, Chuck AJ, Arie EA (1992) Diseases associated with calcium pyrophosphate deposition disease. Semin Arthritis Rheum 22:188–262

8.

McCarty DJ (1988) Crystal identification in human synovial fluids. Rheum Dis Clin North Am 14:253–267

9.

McCarty DJ, Kohn NN, Faires JS (1962) The significance of calcium phosphate crystals in synovial fluid of arthritic patients: the "pseudogout syndrome". Ann Intern Med 56:711–737

10.

Pascual E, Doherty M (2009) Aspiration of normal or asymptomatic pathological joints for diagnostic research: indications, technique and success rate. Ann Rheum Dis 68:3–7

11.

Saliba I, Bouthiller A, Desrochers P, Berthlet F, Dufour JJ (2003) Tophaceous gout and pseudogout of the middle ear and the infratemporal fossa: case report and review of the literature. J Otolaryngol 32:269–272

12.

Stockman A, Darlington LG, Scott JT (1980) Frequency of chondrocalcinosis of the knees and avascular necrosis of the femoral heads in gout: a controlled study. Ann Rheum Dis 39:7–11
Conflict of interest
There are no conflicts of interest to disclose for this study.
About this article
Cite this article
Yoo, Y., Seo, Y., Huh, M. et al. Gout and coexisting pseudogout in the knee joint. Knee Surg Sports Traumatol Arthrosc 19, 553–555 (2011). https://doi.org/10.1007/s00167-010-1236-8
Received:

Accepted:

Published:

Issue Date:
Keywords
Knee

Pseudogout

Gout

Arthroscopy