Abstract
Despite significant advances in intraoperative antimicrobial procedures, deep infection remains the most devastating complication following total joint arthroplasty. Clinical studies' results and safety profile of antibiotic-loaded bone cement are discussed in this review. Antibiotic bone cement prophylaxis is a safe and effective strategy in reducing the risk of deep infection following primary total joint arthroplasty.
This is a preview of subscription content, log in to check access.
Access options
Buy single article
Instant access to the full article PDF.
US$ 39.95
Price includes VAT for USA
Subscribe to journal
Immediate online access to all issues from 2019. Subscription will auto renew annually.
US$ 199
This is the net price. Taxes to be calculated in checkout.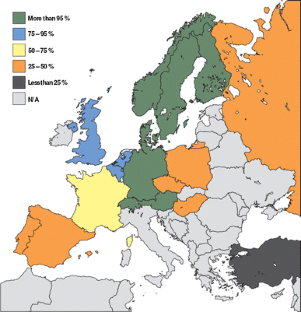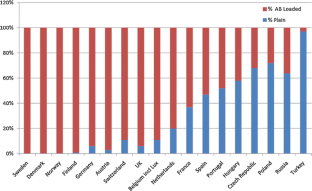 References
1.

Adalberth G, Nilsson KG, Kärrholm J et al (2002) Fixation of the tibial component using CMW-1 or Palacos bone cement with gentamicin: similar outcome in a randomized radiostereometric study of 51 total knee arthroplasties. Acta Orthop Scand 73:531–538

2.

Arciola CR, Campoccia D, Montanaro L (2002) Effects on antibiotic resistance of Staphylococcus epidermidis following adhesion to polymethylmethacrylate and to silicone surfaces. Biomaterials 23:1495–1502

3.

Bengtson S, Borgquist L, Lidgren L (1989) Cost analysis of prophylaxis with antibiotics to prevent infected knee arthroplasty. BMJ 299:719–720

4.

Bourne RB (2004) Prophylactic use of antibiotic bone cement: an emerging standard in–the affirmative. J Arthroplasty 19:69–72

5.

Buchholz HW, Elson RA, Engelbrecht E et al (1981) Management of deep infection of total hip replacement. J Bone Joint Surg Br 63-B:342–353

6.

Buchholz HW, Elson RA, Heinert K (1984) Antibiotic-loaded acrylic cement: current concepts. Clin Orthop Relat Res 190:96–108

7.

Chiu FY, Chen CM, Lin CF et al (2002) Cefuroxime-impregnated cement in primary total knee arthroplasty: a prospective, randomized study of three hundred and forty knees. J Bone Joint Surg A 84:759–762

8.

Davies JP, Harris WH (1991) Effect of hand mixing tobramycin on the fatigue strength of Simplex P. J Biomed Mater Res 25:1409–1414

9.

Davies JP, O'Connor DO, Burke DW et al (1989) Influence of antibiotic impregnation on the fatigue life of Simplex P and Palacos R acrylic bone cements, with and without centrifugation. J Biomed Mater Res 23:379–397

10.

Duff GP, Lachiewicz PF, Kelley SS (1996) Aspiration of the knee joint before revision arthroplasty. Clin Orthop Relat Res 331:132–139

11.

Elson RA, Jephcott AE, McGechie DB et al (1977) Antibiotic-loaded acrylic cement. J Bone Joint Surg Br 59:200–205

12.

Espehaug B, Engesaeter LB, Vollset SE (1997) Antibiotic prophylaxis in total hip arthroplasty. Review of 10, 905 primary cemented total hip replacements reported to the Norwegian arthroplasty register, 1987 to 1995. J Bone Joint Surg Br 79:590–595

13.

Gallo J, Kolar M, Florschutz AV et al (2005) In vitro testing of gentamicin-vancomycin loaded bone cement to prevent prosthetic joint infection. Biomed Pap Med Fac Univ Palacky Olomouc Czech Repub 149:153–158

14.

Garvin KL, Hanssen AD (1995) Infection after total hip arthroplasty. Past, present, and future. J Bone Joint Surg Am 77:1576–1588

15.

Hanssen AD (2004) Prophylactic use of antibiotic bone cement: an emerging standard–in opposition. J Arthroplasty 19:73–77

16.

Hanssen AD, Osmon DR (1999) The use of prophylactic antimicrobial agents during and after hip arthroplasty. Clin Orthop Relat Res 369:124–138

17.

Hanssen AD, Rand JA, Osmon DR (1994) Treatment of the infected total knee arthroplasty with insertion of another prosthesis. The effect of antibiotic-impregnated bone cement. Clin Orthop Relat Res 309:44–55

18.

Hendriks JG, Neut D, van Horn JR et al (2003) The release of gentamicin from acrylic bone cements in a simulated prosthesis-related interfacial gap. J Biomed Mater Res B Appl Biomater 64:1–5

19.

Hendriks JG, Neut D, van Horn JR et al (2005) Bacterial survival in the interfacial gap in gentamicin-loaded acrylic bone cements. J Bone Joint Surg Br 87:272–276

20.

Jiranek WA, Hanssen AD, Greenwald AS (2006) Antibiotic-loaded bone cement for infection prophylaxis in total joint replacement. J Bone Joint Surg Am 88:2487–2500

21.

Joseph TN, Chen AL, Di Cesare PE (2003) Use of antibiotic-impregnated cement in total joint arthroplasty. J Am Acad Orthop Surg 11:38–47

22.

Kendall RW, Duncan CP, Beauchamp CP (1995) Bacterial growth on antibiotic-loaded acrylic cement. A prospective in vivo retrieval study. J Arthroplasty 10:817–822

23.

Lewis G (1999) Effect of two variables on the fatigue performance of acrylic bone cement: mixing method and viscosity. Biomed Mater Eng 9:197–207

24.

Lewis G (2000) Relative roles of cement molecular weight and mixing method on the fatigue performance of acrylic bone cement: Simplex P versus Osteopal. J Biomed Mater Res 53:119–130

25.

Lewis G, Bhattaram A (2006) Influence of a pre-blended antibiotic (gentamicin sulfate powder) on various mechanical, thermal, and physical properties of three acrylic bone cements. J Biomater Appl 20:377–408

26.

Mah TF, O'Toole GA (2001) Mechanisms of biofilm resistance to antimicrobial agents. Trends Microbiol 9:34–39

27.

Malchau H, Herberts P, Ahnfelt L (1993) Prognosis of total hip replacement in Sweden. Follow-up of 92, 675 operations performed 1978–1990. Acta Orthop Scand 64:497–506

28.

Malchau H, Herberts P, Eisler T, Garellick G, Söderman P (2002) The Swedish total hip replacement register. J Bone Joint Surg 84-A(Suppl 2):2–20

29.

Masri BA, Duncan CP, Beauchamp CP (1998) Long-term elution of antibiotics from bone-cement: an in vivo study using the prosthesis of antibiotic-loaded acrylic cement (PROSTALAC) system. J Arthroplasty 13:331–338

30.

Mau H, Schelling K, Heisel C et al (2004) Comparison of various vacuum mixing systems and bone cements as regards reliability, porosity and bending strength. Acta Orthop Scand 75:160–172

31.

Naylor PT, Myrvik QN, Gristina A (1990) Antibiotic resistance of biomaterial-adherent coagulase-negative and coagulase-positive staphylococci. Clin Orthop Relat Res 261:126–133

32.

Neut D, van de Belt H, van Horn JR et al (2003) Residual gentamicin-release from antibiotic-loaded polymethylmethacrylate beads after 5 years of implantation. Biomaterials 24:1829–1831

33.

Penner MJ, Duncan CP, Masri BA (1999) The in vitro elution characteristics of antibiotic-loaded CMW and Palacos-R bone cements. J Arthroplasty 14:209–214

34.

Penner MJ, Masri BA, Duncan CP (1996) Elution characteristics of vancomycin and tobramycin combined in acrylic bone-cement. J Arthroplasty 11:939–944

35.

Robertsson O, Knutson K, Lewold S et al (2001) The Swedish Knee Arthroplasty Register 1975–1997: an update with special emphasis on 41, 223 knees operated on in 1988–1997. Acta Orthop Scand 72:503–513

36.

Sanzen L, Walder M (1988) Antibiotic resistance of coagulase-negative staphylococci in an orthopaedic department. J Hosp Infect 12:103–108

37.

Sterling GJ, Crawford S, Potter JH et al (2003) The pharmacokinetics of Simplex-tobramycin bone cement. J Bone Joint Surg Br 85:646–649

38.

Trippel SB (1986) Antibiotic-impregnated cement in total joint arthroplasty. J Bone Joint Surg Am 68:1297–1302

39.

van de Belt H, Neut D, Schenk W et al (2001) Staphylococcus aureus biofilm formation on different gentamicin-loaded polymethylmethacrylate bone cements. Biomaterials 22:1607–1611

40.

Wahlig H, Buchholz HW (1972) Experimental and clinical studies on the release of gentamicin from bone cement. Chirurg 43:441–445

41.

Wahlig H, Dingeldein E, Buchholz HW et al (1984) Pharmacokinetic study of gentamicin-loaded cement in total hip replacements. Comparative effects of varying dosage. J Bone Joint Surg Br 66:175–179

42.

Wilson NI (1987) A survey, in Scotland, of measures to prevent infection following orthopaedic surgery. J Hosp Infect 9:235–242
About this article
Cite this article
Randelli, P., Evola, F.R., Cabitza, P. et al. Prophylactic use of antibiotic-loaded bone cement in primary total knee replacement. Knee Surg Sports Traumatol Arthrosc 18, 181–186 (2010). https://doi.org/10.1007/s00167-009-0921-y
Received:

Accepted:

Published:

Issue Date:
Keywords
Infection

Total knee arthroplasty

Antibiotic-loaded cement