Abstract
The clinical presentation of an overtight medial patellofemoral ligament (MPFL) reconstruction can differ depending on whether it is too tight in extension (extensor lag) or too tight in flexion (anterior knee pain and loss of flexion). We report one clinical case of each presentation. Both cases were treated with a percutaneous release of the graft. After the release, both patients regained a full active range of motion without residual symptoms. These complications demonstrate that the adjustment of the graft tensioning as well as its femoral position are critical steps in MPFL reconstruction. This procedure requires training and experience in order to avoid early complications related to malposition or inappropriate tensioning of the graft. A surgical management for these overtight reconstructions is recommended, as it will restore function and range of motion, and prevent late patellofemoral degeneration.
Access options
Buy single article
Instant access to the full article PDF.
US$ 39.95
Tax calculation will be finalised during checkout.
Subscribe to journal
Immediate online access to all issues from 2019. Subscription will auto renew annually.
US$ 119
Tax calculation will be finalised during checkout.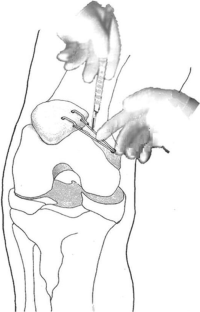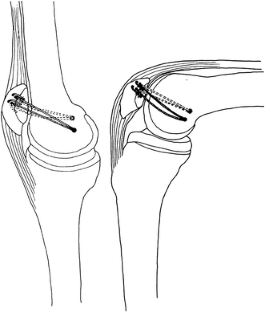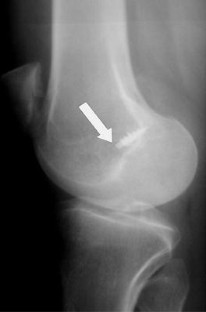 References
1.

Amis AA, Firer P, Mountney J, Senavongse W, Thomas NP (2003) Anatomy and biomechanics of the medial patellofemoral ligament. Knee 10:215–220

2.

Andrish JT (2006) Surgical reconstruction of the medial patellofemoral ligament. Tech Knee Surg 5:121–127

3.

Bicos J, Fulkerson JP, Amis A (2007) Current concepts review: the medial patellofemoral ligament. Am J Sports Med 35:484–492

4.

Davis DK, Fithian DC (2002) Techniques of medial retinacular repair and reconstruction. Clin Orthop 402:38–52

5.

Elias JJ, Cosgarea AJ (2006) Technical errors during medial patellofemoral ligament reconstruction could overload medial patellofemoral cartilage: a computational analysis. Am J Sports Med 34:1478–1485

6.

Ellera Gomes JL (1992) Medial patellofemoral ligament reconstruction for recurrent dislocation of the patella: a preliminary report. Arthroscopy 8:335–340

7.

Erasmus PJ, Pollock D, Walters J (2005) Surgical management of patellar instability. SA Orthop J 4:33–35

8.

Fithian DC, Gupta N (2006) Patellar instability: principles of soft tissue repair and reconstruction. Tech Knee Surg 5:19–26

9.

Junnosuke R, Saito S, Yamamoto K (1997) Changes in articular cartilage in experimentally induced patellar subluxation. Ann Rheum Dis 56:677–681

10.

Nomura E, Horiuchi Y, Kihara M (2000) A mid-term follow-up of medial patellofemoral ligament reconstruction using an artificial ligament for recurrent patellar dislocation. Knee 7:211–215

11.

Powers CM, Chen Y, Farrokhi S, Lee TQ (2006) Role of peripatellar retinaculum in transmission of forces within the extensor mechanisn. J Bone Joint Surg (Am) 88:2042–2048

12.

Smirk C, Morris H (2003) The anatomy and reconstruction of the medial patellofemoral ligament. Knee 10:221–227

13.

Steinkamp LA, Dillingham MF, Markel MD, Hill JA, Kaufman KR (1993) Biomechanical considerations in patellofemoral joints rehabilitation. Am J Sports Med 21:438–444

14.

Thaunat M, Erasmus PJ (2007) The favourable anisometry: an original concept for medial patellofemoral ligament reconstruction. Knee 14:424–428
About this article
Cite this article
Thaunat, M., Erasmus, P.J. Management of overtight medial patellofemoral ligament reconstruction. Knee Surg Sports Traumatol Arthrosc 17, 480–483 (2009). https://doi.org/10.1007/s00167-008-0702-z
Received:

Accepted:

Published:

Issue Date:
Keywords
MPFL reconstruction

Complication

Overtight

Anterior knee pain

Loss of flexion

Extensor lag