Abstract
Different disciplines continue to place more and more importance on design. This growth results in a variety of terminology relating to design being used in different studies. This study aims to reveal the current state of design education in two phases: (1) a bibliometric analysis to show the patterns in design education studies published in the Web of Science database, (2) a content analysis to examine how the design education studies use design related terminology. In the bibliometric analysis five themes emerged: science, engineering, technology, literacy and design-based research. The largest theme in our analysis is engineering. Science and technology also became prominent themes in addition to engineering's predominance. Technology and engineering journals served as the main publishing platform for design research, with the qualitative approach and theoretical studies in design education coming in second and third, respectively, in terms of frequency of use. 192 design-related keywords were found in the content analysis of 2062 abstracts, and they were divided into four groups in the design glossary: 8 keywords for design framework, 47 keywords for design types, 29 keywords for teaching design, and 108 keywords for design concepts. The variety of keywords connected to design illustrates the depth of the expanding interest in design education.
Access options
Buy single article
Instant access to the full article PDF.
USD 39.95
Price excludes VAT (USA)
Tax calculation will be finalised during checkout.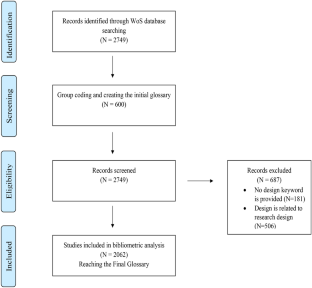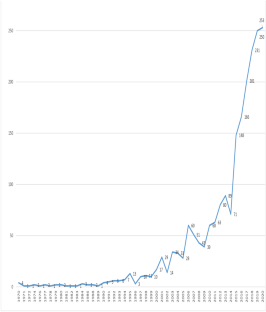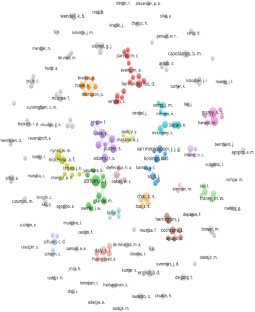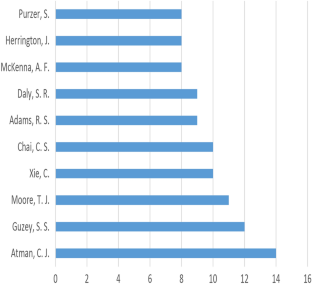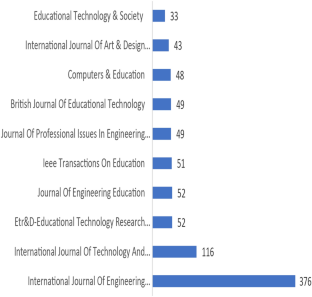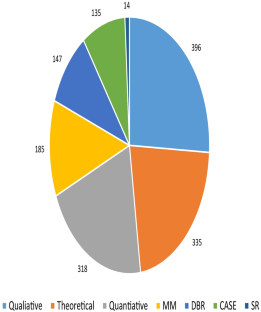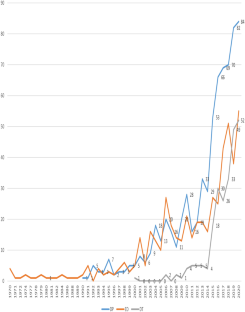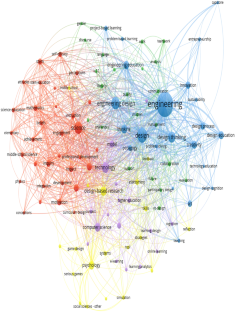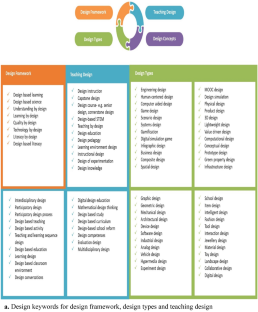 Data availability
On reasonable request, the datasets created for this work are available.
References
Acosta Salgado L, Morel L, Vérilhac I (2018) Towards a better understanding of the concept of design. Projectics 2(2):91–114

Albashtawi AH, Al-Bataineh KB (2020) The effectiveness of google classroom among efl students in jordan: an innovative teaching and learning online platform. Int J Emerg Technol Learn 15(11):78–88

Delen I, Sen S (2023) Effect of design‐based learning on achievement in K‐12 education: a meta‐analysis. J Res Sci Teach 60(2):330–356

Delen I, Yuksel T (2022) Understanding trends in engineering design and design-based learning studies with a bibliometric approach. Eur J Eng Educ 47(6):1380–1398

Baker FW III, Moukhliss S (2020) Concretising design thinking: a content analysis of systematic and extended literature reviews on design thinking and human-centred design. Rev Educ 8(1):305–333

Beckmann EA, Mahanty S (2016) The evolution and evaluation of an online role play through design-based research. Australas J Educ Technol 32(5):35–47

Bevan B (2017) The promise and the promises of making in science education. Stud Sci Educ 53(1):75–103

Bhandari A (2022) Design thinking: from bibliometric analysis to content analysis, current research trends, and future research directions. J Knowl Econ. https://doi.org/10.1007/s13132-022-00920-3

Birkle C, Pendlebury DA, Schnell J, Adams J (2020) Web of science as a data source for research on scientific and scholarly activity Quantitative. Sci Stud 1(1):363–376

Boucharenc CG (2006) Research on basic design education: an international survey. Int J Technol Des Educ 16(1):1–30

Brennan K, Resnick M (2012) New frameworks for studying and assessing the development of computational thinking In Proceedings of the 2012 annual meeting of the American Educational Research Association Vancouver, Canada, pp 1–25

Bybee RW (2011) Scientific and engineering practices in K-12 classrooms: understanding a framework for K-12 science education. Sci Child 49(4):10–18

Cassidy JJ, Baldwin JW, Pauw A (1970) Realistic civil engineering design. Eng Educ 61(2):130

Chen X, Zou D, Xie H (2020) Fifty years of British journal of educational technology: a topic modeling based bibliometric perspective. Br J Edu Technol 51(3):692–708

Chen X, Zou D, Xie H, Cheng G, Liu C (2022) Two decades of artificial intelligence in education. Educ Technol Soc 25(1):28–47

Chua KJ, Yang WM, Leo HL (2014) Enhanced and conventional project-based learning in an engineering design module. Int J Technol Des Educ 24(4):437–458

Cole KD (2013) More carrot than stick: Encouraging computer programming in thermal design projects. Comput Appl Eng Educ 21(4):698–703

Cook KE, Han YL, Shuman TR, Mason G (2017) Effects of integrating authentic engineering problem centered learning on student problem solving. Int J Eng Educ 33(1):272–282

Cunningham M, Lachapelle CP (2014) Designing engineering experiences to engage all students. In: Purzer S, Strobel J, Cardella M (eds) Engineering in pre-college settings: Synthesizing research, policy, and practices. Purdue University Press, pp 117–142

Daalsgard P (2014) Pragmatism and design thinking. Int J Des 8(1):143–155

Dankenbring C, Capobianco BM (2016) Examining elementary school students' mental models of sun-earth relationships as a result of engaging in engineering design. Int J Sci Math Educ 14(5):825–845

Department for Education (DfE) (2013) National curriculum in England: Computing programmes of study. https://www.gov.uk/government/publications/national-curriculum-in-england-computing-programmes-of-study

Dicheva D, Dichev C, Agre G, Angelova G (2015) Gamification in education: a systematic mapping study. J Educ Technol Soc 18(3):75–88

Dickes AC, Farris AV, Sengupta P (2020) Sociomathematical norms for integrating coding and modeling with elementary science: a dialogical approach. J Sci Educ Technol 29(1):35–52

Dieter GE, Schmidt LC (2009) Engineering design. McGraw-Hill Higher Education. https://files.eric.ed.gov/fulltext/EJ1347417.pdf

Dinham J (2019) Delivering authentic arts education, 4th edn. Boston, Cengage Learning

Dym CL, Agogino AM, Eris O, Frey DD, Leifer LJ (2005) Engineering design thinking, teaching, learning. J Eng Educ 94(1):103–120

Echchakoui S (2020) Why and how to merge scopus and web of science during bibliometric analysis: the case of sales force literature from 1912 to 2019. J Market Anal 8(3):165–184

Van Eck, NJ, & Waltman L (2019) Manual for VOSviewer version 1.6. 10. Leiden: CWTS Universiteit Leiden.

English LD (2017) Advancing elementary and middle school STEM education. Int J Sci Math Educ 15(1):5–24

English LD (2019) Learning while designing in a fourth-grade integrated STEM problem. Int J Technol Des Educ 29(5):1011–1032

Eysink THS, van Dijk AM, de Jong T (2020) Be cool! A digital learning environment to challenge and socially include gifted learners. ETRandD-Educ Technol Res Dev 68(5):2373–2393

Fang YS, Lee LS (2022) Research front and evolution of technology education in Taiwan and abroad: bibliometric co-citation analysis and maps. Int J Technol Des Educ 32:1337–1368

Fortus D, Dershimer RC, Krajcik J, Marx RW, Mamlok-Naaman R (2004) Design-based science and student learning. J Res Sci Teach 41(10):1081–1110

Frank M, Lavy I, Elata D (2003) Implementing the project-based learning approach in an academic engineering course. Int J Technol Des Educ 13(3):273–288

Freiss E (2010) The sword of data: does human-centered design fulfill its rhetorical responsibility? Des Issues 26(3):40–50

Gibbin RD, Davis LA (2002) Raising public awareness of engineering. National Academies Press, Washington

Gil-Doménech D, Berbegal-Mirabent J, Merigó JM (2018) STEM education: abibliometric overview. In: international conference on modelling and simulation in management sciences Springer, Cham, pp. 193–205

Gobble MM (2014) Design thinking. Res-Technol Manag 57(3):59–62

Gumus S, Bellibas MS, Gumus E, Hallinger P (2020) Science mapping research on educational leadership and management in Turkey: a bibliometric review of international publications. Sch Leadersh Manag 40(1):23–44

Hernández RJ, Cooper R, Tether B, Murphy E (2018) Design the language of innovation: a review of the design studies literature. She Ji: J Des Econ, Innov 4(3):249–274

Heskett J (2002) Design: a very short introduction New York. Oxford University Press, NY

HickeyDT KAC, Horwitz P, Christie MAT (2003) Integrating curriculum, instruction, assessment, and evaluation in a technology-supported genetics learning environment. Am Educ Res J 40(2):495–538

Hill AM (1998) Problem solving in real-life contexts: an alternative for design in technology education. Int J Technol Des Educ 8(3):203–220

Huang Z, Peng A, Yang T, Deng S, He Y (2020) A design-based learning approach for fostering sustainability competency in engineering education. Sustainability 12(7):2958

International Society for Technology in Education (ISTE) (2016) ISTE standards for students. https://www.iste.org/standards/iste-standards-for-students. Accessed 30 Aug 2020.

Kaplancali UT, Demirkol Z (2017) Teaching coding to children: a methodology for kids 5+. Int J Elem Educ 6(4):32–37

Kaverman SM (2012) Conceptions of the nature of engineering held by graduate students in an interdisciplinary research training program dissertation. Purdue University, West Lafayette

Kim NJ, Belland BR, Walker AE (2018a) Effectiveness of computer-based scaffolding in the context of problem-based learning for STEM education: Bayesian meta-analysis. Educ Psychol Rev 30:397–429

Kim S, Song K, Lockee B, Burton J (2018b) What is gamification in learning and education? Gamification in learning and education. Springer, Cham, pp 25–38

Kolodner JL, Gray JT, Fasse BB (2003) Promoting transfer through case-based reasoning: rituals and practices in learning by design™ classrooms. Cogn Sci Q 3(2):119–170

Konings KD, Bovill C, Woolner P (2017) Towards an interdisciplinary model of practice for participatory building design in education. Eur J Educ 52(3):306–317

Kristianti N, Purnawati Suyoto S (2018) Virtual education with puzzle games for early childhood—A study of Indonesia. Int J Eng Pedagogy 8(2):14–22

Kumpulainen M, Seppanen M (2022) Combining web of science and scopus datasets in citation-based literature study. Scientometrics 127(10):5613–5631

Lamrani R, Abdelwahed EH (2020) Game-based learning and gamification to improve skills in early years education. Comput Sci Inform Syst 17(1):339–356

Lan YJ, Hsiao IYT, Shih MF (2018) Effective learning design of game-based 3d virtual language learning environments for special education students. Educ Technol Soc 21(3):213–227

Lawrence RJ (1980) The simulation of domestic space: users and architects participating in the architectural design process. Simul Games 11(3):279–300

Layton D (1993) Technology's challenge to science education developing science and technology series taylor and Francis. Taylor and Francis, Pennsylvania

Lee J, Junoh J (2019) Implementing unplugged coding activities in early childhood classrooms. Early Childhood Educ J 47(6):709–716

Lee S, Kim T, Kim J, Kang S, Yoon J (2019) The effect of a design thinking-based maker education program on the creative problem solving ability of elementary school students. J Korean Assoc Inform Educ 23(1):73–84

Lesnikowski A, Belfer E, Rodman E, Smith J, Biesbroek R, Wilkerson JD, Berrang-Ford L (2019) Frontiers in data analytics for adaptation research: topic modeling. Wiley Interdiscip Rev: Clim Change 10(3):e576

Lesseig K, Nelson TH, Slavit D, Seidel RA (2016) Supporting middle school teachers' implementation of STEM design challenges. Sch Sci Math 116(4):177–188

Looi CK, Wong LH (2014) Implementing mobile learning curricula in schools: a programme of research from innovation to scaling. J Educ Technol Soc 17(2):72–84

Mawson B (2003) Beyond the design Process': an alternative pedagogy for technology education. Int J Technol Des Educ 13(2):117–128

Mehalik MM, Schunn CD (2006) What constitutes good design? A review of empirical studies of the design process. Int J Eng Educ 22(3):519–532

Mehalik MM, Doppelt Y, Schuun CD (2008) Middle-school science through design based learning versus scripted inquiry: Better overall science concept learning and equity gap reduction. J Eng Educ 97(1):71–85

Miles MB, Huberman AM (1994) Qualitative data analysis. Sage Publications, Thousand Oaks

Mustafa N, Ismail Z, Tasir Z, Mohamad Said MNH (2016) A meta-analysis on effective strategies for integrated STEM education. Adv Sci Lett 22(12):4225–4288

Nae HJ (2017) An interdisciplinary design education framework. Des J 20(sup1):S835–S847

Naghshbandi S (2020) Exploring the impact of experiencing design thinking on teachers' conceptualizations and practices. Tech Trends 64:868–877

National Academies of Sciences, Engineering, Medicine (NASEM) (2019) Science and engineering for grades 6–12: Investigation and design at the center. National Academies Press, Washington

National Research Council (2012) A framework for K–12 science education. National Academies Press, Washington

Naveiro RM, de Souza Pereira RC (2008) Design education in Brazil. Des Stud 29(3):304–312

Nilsson P, Karlsson G (2019) Capturing student teachers' pedagogical content knowledge (PCK) using CoRes and digital technology. Int J Sci Educ 41(4):419–447

Olds BM, Pavelich MJ, Yeatts FR (1990) Teaching the design process to freshmen and sophomores. Eng Educ 80(5):554–559

Osborne J, Dillon J (2008) Science education in Europe: Critical reflections (A report to the Nuffield Foundation). King's College, London

Oubahssi L, Piau-Toffolon C, Loup G, Sanchez E (2020) From design to management of digital epistemic games. Int J Serious Games 7(1):23–47

Ouzzani M, Hammady H, Fedorowicz Z, Elmagarmid A (2016) Rayyan—A web and mobile app for systematic reviews. Syst Rev 5(1):1–10

Parmaxi A, Zaphiris P (2020) Lessons learned from a design-based research implementation: a researcher's methodological account. Int J Res Method Educ 43(3):257–270

Peng H (2012) Algo Rhythm: Computational thinking through tangible music device. In: Stephen N Spencer (Ed ) proceedings of the sixth international conference on tangible, embedded and embodied interaction (TEI '12). New York: ACM, 401–402

Penner DE, Lehrer R, Schauble L (1998) From physical models to biomechanics: a design-based modeling approach. J Learn Sci 7(3):429–449

Ping C, Jacobs DB, Quant E (2021) Design products in European studies & planning design process in Eindhoven university of technology (TU/e) In design Based pedagogy book: design Based pedagogical content knowledge across European teacher education programs. Ani Yayincilik, Ankara, p 53

Ralph P, Wand Y (2009) A proposal for a formal definition of the design concept. In: Lyytinen K, Loucopoulos P, Mylopoulos J, Robinson B (eds) Design requirements engineering: a ten-year perspective lecture notes in business information processing. Springer, Berlin Heidelberg

Razzouk R, Shute V (2012) What is design thinking and why is it important? Rev Educ Res 82(3):330–348

Reigeluth CM (2003) Knowledge building for use of the internet in education. Instr Sci 31(4):341–346

Rose PS, Habgood MPJ, Jay T (2020) Designing a programming game to improve children's procedural abstraction skills in scratch. J Educ Comput Res 58(7):1372–1411

Rosson MB., & Carroll JM (2010). Integrating people and technology by design: design-first instruction for introductory students in information technology. In: IEEE EDUCON 2010 Conference. IEEE. pp. 1469–1475

Royal Academy of Engineering (2013) Extreme space weather: ımpacts on engineered systems and ınfrastructure. Royal Academy of Engineering, London

Samuel AE (1984) Educational objectives in engineering design courses. Instr Sci 13(3):243–273

Schmidt W (1970) Using the computer in systems engineering design. Eng Educ 60(8):827–828

Schoolnet E (2018) Science, technology, engineering and mathematics education policies in Europe scientix observatory report October 2018. European Schoolnet, Brussels

Segalas J, Ferrer-Balas D, Svanström M, Lundqvist U, Mulder KF (2009) What has to be learnt for sustainability? A comparison of bachelor engineering education competences at three European universities. Sustain Sci 4(1):17–27

Senturer A, Istek C (2000) Discourse as representation of design thinking and beyond: considering the tripod of architecture–media, education, practice. J Art Des Educ 19(1):72–85

Singh S (2016) Quality by design in education (QbDE)-A possible futuristic approach to improve current status of pharmaceutical education in India. Indian J Pharm Educ Res 50(1):39–45

Stockless A (2018) Acceptance of learning management system: the case of secondary school teachers. Educ Inf Technol 23(3):1101–1121

Sudrajat U, Ardianto D, Permana I (2022) Engineering design process: a review and bibliometric analysis. Int J STEM Educ Sustain 2(2):180–192

Tang Y, Sun X (2016) A summary of the research on domestic design based learning. 2nd International Conference on Economics, management engineering and education technology (ICEMEET 2016), Sanya, China

Theodorou P, Meliones A (2020) Towards a training framework for ımproved assistive mobile app acceptance and use rates by blind and visually impaired people. Educ Sci 10(58):1–10

Tinati R, Luczak-Roesch M, Simperl E, Hall W (2017) An investigation of player motivations in Eyewire, a gamified citizen science project. Comput Hum Behav 73:527–540

Van Eck NJ, Waltman L (2011) Text mining and visualization using VOSviewer. ISSI Newsletter 7(3):50–54

Walker EB, Boyer DM, Benson LC (2019) Using studio culture to foster epistemic change in an engineering senior design course. IEEE Trans Educ 62(3):209–215

Wang F, Hannafin MJ (2005) Design-based research and technology-enhanced learning environments. Educ Tech Res Dev 53(4):5–23

Wells J (2013) Integrative STEM education and virginia tech: graduate preparation for tomorrow's leaders. Technol Eng Techer 72(5):28–36

Wendell KB, Lee HS (2010) Elementary students' learning of materials science practices through instruction based on engineering design tasks. J Sci Educ Technol 19(6):580–601

Whiteley N (1993) Design for society. Reaktion books, London

Whitney DE (1990) Designing the design process. Res Eng Design 2(1):3–13

Williams PJ (2000) Design: the only methodology of technology? J Technol Educ 11(2):48–60

Xie C, Zhang Z, Saeid N, Pallant A, Bailey S (2014) On the instructional sensitivity of CAD logs. Int J Eng Educ 30(4):760–778

Xu F, Buhalis D, Weber J (2017) Serious games and the gamification of tourism. Tour Manage 60:244–256

Yurtseven N, Altun S (2017) Understanding by design (UbD) in EFL teaching: teachers' professional development and students' achievement. Educ Sci-Theory Pract 17(2):437–461

Zhang HZ, Xie C, Nourian S (2018) Are their designs iterative or fixated? Investigating design patterns from student digital footprints in computer-aided design software. Int J Technol Des Educ 28:819–841

Zhang S, Liu Q, Cai Z (2019) Exploring primary school teachers' technological pedagogical content knowledge (TPACK) in online collaborative discourse: an epistemic network analysis. Br J Educ Technol 50(6):3437–3455

Zhang F, Markopoulos P, Bekker T (2020) Children's emotions in design-based learning: a systematic review. J Sci Educ Technol 29(4):459–481

Zollman A (2012) Learning for STEM literacy: STEM literacy for learning. Sch Sci Math 112(1):12–19

Zupic I, Cater T (2015) Bibliometric methods in management and organization. Organ Res Methods 18(3):429–472
Acknowledgements
This work was supported by Progression and Pedagogy of Design [P2D]: Contextualizing Design based Pedagogy in Teacher Education Programs Erasmus+ project. All opinions and conclusions are those of the authors and not of the funding agency.
Funding
This research was supported by Erasmus + ,European Union (Grant 2020-1-TR01-KA203-094180, 2).
Ethics declarations
Conflict of interest
The authors declare no competing interests. 
Additional information
Publisher's Note
Springer Nature remains neutral with regard to jurisdictional claims in published maps and institutional affiliations.
Rights and permissions
Springer Nature or its licensor (e.g. a society or other partner) holds exclusive rights to this article under a publishing agreement with the author(s) or other rightsholder(s); author self-archiving of the accepted manuscript version of this article is solely governed by the terms of such publishing agreement and applicable law.
About this article
Cite this article
Delen, İ., Özüdoğru, F., Demir, K. et al. Understanding design education with a bibliometric approach: a story of 50 years. Res Eng Design (2023). https://doi.org/10.1007/s00163-023-00425-3
Received:

Revised:

Accepted:

Published:

DOI: https://doi.org/10.1007/s00163-023-00425-3
Keywords