Abstract
In this paper, we present a mixed projection- and density-based topology optimization approach. The aim is to combine the benefits of both parametrizations: the explicit geometric representation provides specific controls on certain design regions while the implicit density representation provides the ultimate design freedom elsewhere. While mixing projection and density representations in one formulation can serve many applications, our focus herein is only on the particular case of structural assemblies: the optimization of the structural topology is coupled with the optimization of the shape of the interface between the sub-components in a unified formulation. The interface between the assemblies is defined by a segmented profile made of linear geometric entities. The geometric coordinates of the nodes connecting the profile segments are used as shape variables in the problem, together with density variables as in conventional topology optimization. The variable profile is used to locally impose specific geometric constraints or to project particular material properties. Examples of the properties considered herein are a local volume constraint, a local maximum length scale control, a variable Young's modulus for the distributed solid material, and spatially variable minimum and maximum length scale. The resulting optimization approach is general and various geometric entities can be used. The potential for complex design manipulations is demonstrated through several numerical examples.
This is a preview of subscription content, log in to check access.
Access options
Buy single article
Instant access to the full article PDF.
US$ 39.95
Price includes VAT for USA
Subscribe to journal
Immediate online access to all issues from 2019. Subscription will auto renew annually.
US$ 199
This is the net price. Taxes to be calculated in checkout.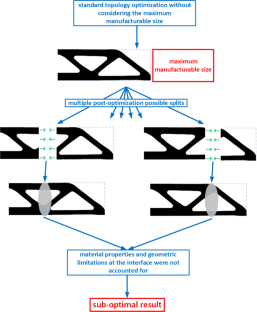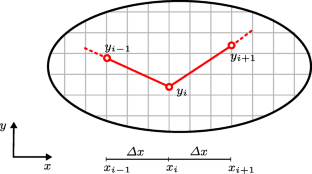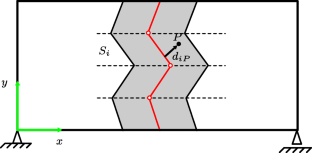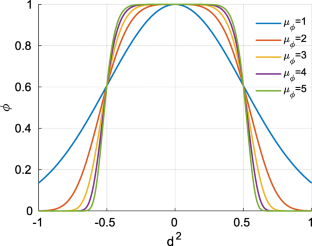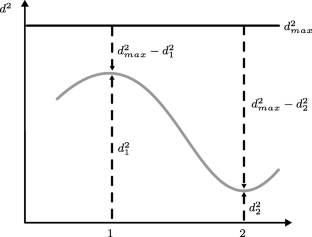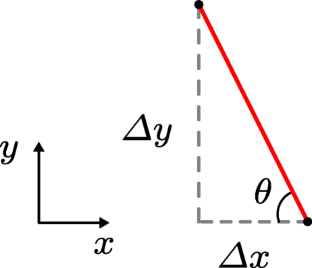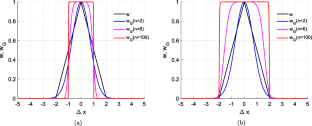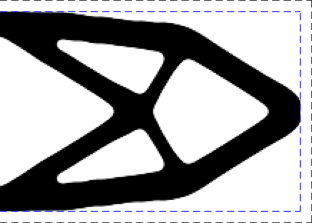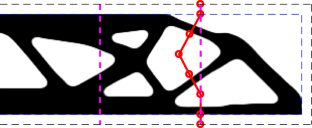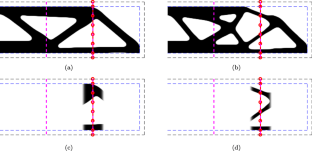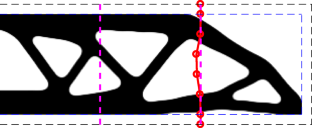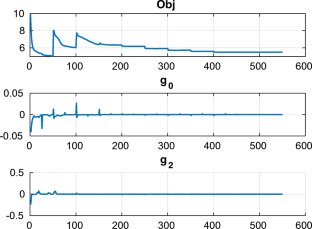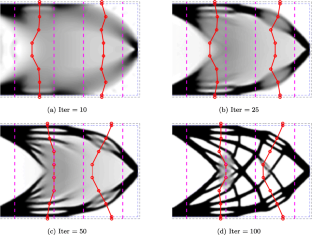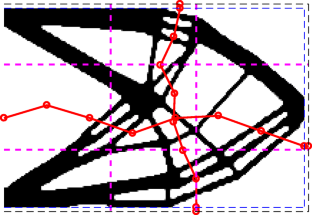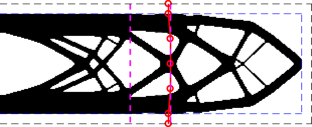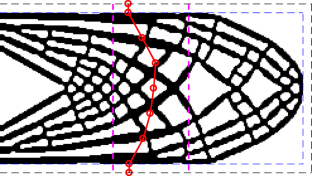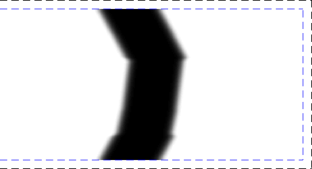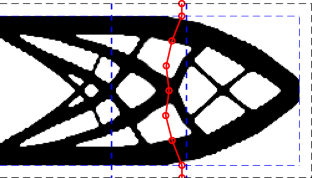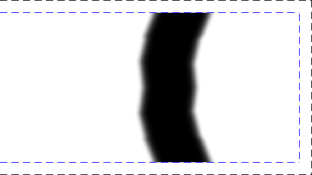 References
Allaire G, Jouve F, Toader AM (2002) A level-set method for shape optimization. C R Math 334 (12):1125–1130

Allaire G, Jouve F, Toader AM (2004) Structural optimization using sensitivity analysis and a level-set method. J Comput Phys 194(1):363–393

Allaire G, Jouve F, Michailidis G (2016) Thickness control in structural optimization via a level set method. Struct Multidiscip Optim 53(6):1349–1382

Allaire G, Dapogny C, Estevez R, Faure A, Michailidis G (2017) Structural optimization under overhang constraints imposed by additive manufacturing technologies. J Computs Phys 351:295–328

Amir O, Lazarov BS (2018) Achieving stress-constrained topological design via length scale control. Struct Multidiscip Optim 58(5):2053–2071

Amir O, Shakour E (2018) Simultaneous shape and topology optimization of prestressed concrete beams. Struct Multidiscip Optim 57(5):1831–1843

Bendsøe MP (1989) Optimal shape design as a material distribution problem. Structural Optimization 1 (4):193–202

Bendsøe MP, Kikuchi N (1988) Generating optimal topologies in structural design using a homogenization method. Comput Methods Appl Mech 71(2):197–224

Bendsøe MP, Sigmund O (2003) Topology optimization: theory, methods and applications. Springer, Berlin

Bourdin B (2001) Filters in topology optimization. Int J Numer Methods Eng 50(9):2143–2158

Bruns TE, Tortorelli DA (2001) Topology optimization of non-linear elastic structures and compliant mechanisms. Comput Methods Appl Mech Eng 190(26-27):3443–3459

Cheng G, Mei Y, Wang X (2006) A feature-based structural topology optimization method. In: IUTAM symposium on topological design optimization of structures, machines and materials. Springer, pp 505–514

Clausen A, Andreassen E (2017) On filter boundary conditions in topology optimization. Struct Multidiscip Optim 56(5):1147–1155

Deaton J, Grandhi R (2014) A survey of structural and multidisciplinary continuum topology optimization: post 2000. Struct Multidiscip Optim 49(1):1–38

Edwards CS, Kim HA, Budd CJ (2007) Smooth boundary based optimisation using fixed grid. In: 7th world congress on structural and multidisciplinary optimization

Gaynor AT, Guest JK (2016) Topology optimization considering overhang constraints: eliminating sacrificial support material in additive manufacturing through design. Struct Multidiscip Optim 54(5):1157–1172

Guest JK (2009) Imposing maximum length scale in topology optimization. Struct Multidiscip Optim 37 (5):463–473

Guest JK (2015) Optimizing the layout of discrete objects in structures and materials: a projection-based topology optimization approach. Comput Methods Appl Mech Eng 283:330–351

Guest JK, Prévost JH, Belytschko T (2004) Achieving minimum length scale in topology optimization using nodal design variables and projection functions. Int J Numer Methods Eng 61(2):238–254

Guo X, Zhang W, Zhong W (2014) Doing topology optimization explicitly and geometrically?a new moving morphable components based framework. J Appl Mech 81(8):081009

Guo X, Zhou J, Zhang W, Du Z, Liu C, Liu Y (2017) Self-supporting structure design in additive manufacturing through explicit topology optimization. Comput Methods Appl Mech Eng 323:27–63

Kang Z, Wang Y (2013) Integrated topology optimization with embedded movable holes based on combined description by material density and level sets. Comput Methods Appl Mech Eng, https://doi.org/10.1016/j.cma.2012.11.006

Langelaar M (2017) An additive manufacturing filter for topology optimization of print-ready designs. Struct Multidiscip Optim 55(3):871–883

Lazarov BS, Wang F, Sigmund O (2016) Length scale and manufacturability in density-based topology optimization. Arch Appl Mech 86(1-2):189–218

Lee SB, Kim IY, Kwak BM (2004) Continuum topology optimization. In: 10th AIAA/ISSMO multidisciplinary analysis and optimization conference, p 4525

Li Y, Wei P, Ma H (2017) Integrated optimization of heat-transfer systems consisting of discrete thermal conductors and solid material. J Heat Mass Transf, https://doi.org/10.1016/j.ijheatmasstransfer.2017.06.018

Nocedal J, Wright S (2006) Numerical optimization. Springer Science & Business Media

Norato J, Bell B, Tortorelli D (2015) A geometry projection method for continuum-based topology optimization with discrete elements. Comput Methods Appl Mech Eng 293:306–327

Qian X (2017) Undercut and overhang angle control in topology optimization: a density gradient based integral approach. Int J Numer Methods Eng 111(3):247–272

Qian Z, Ananthasuresh GK (2004) Optimal embedding of rigid objects in the topology design of structures. Mech Based Des Struct Mach 32(2):165–193. https://doi.org/10.1081/SME-120030555

Schmidt MP, Pedersen CB, Gout C (2019) On structural topology optimization using graded porosity control. Struct Multidiscip Optim 1–17

Seo YD, Kim HJ, Youn SK (2010) Isogeometric topology optimization using trimmed spline surfaces. Comput Methods Appl Mech Eng 199(49-52):3270–3296

Sigmund O (2009) Manufacturing tolerant topology optimization. Acta Mechanica Sinica 25(2):227–239

Sigmund O, Maute K (2013) Topology optimization approaches. Struct Multidiscip Optim 48(6):1031–1055

Sigmund O, Torquato S (1997) Design of materials with extreme thermal expansion using a three-phase topology optimization method. J Mech Phys Solids 45(6):1037–1067

Svanberg K (1987) The method of moving asymptotes—a new method for structural optimization. Int J Numer Methods Eng 24(2):359–373

Tavlovich B, Shirizly A, Katz R (2018) EBW and lLBW of additive manufactured Ti6Al4V products. Weld J 97(6):179S–190S

Wang F, Lazarov BS, Sigmund O (2011) On projection methods, convergence and robust formulations in topology optimization. Struct Multidiscip Optim 43(6):767–784

Wang MY, Wang X, Guo D (2003) A level set method for structural topology optimization. Comput Methods Appl Mech Eng 192(1-2):227–246

Wein F, Stingl M (2018) A combined parametric shape optimization and ersatz material approach. Struct Multidiscip Optim 57(3):1297–1315. https://doi.org/10.1007/s00158-017-1812-3

Wu J, Aage N, Westermann R, Sigmund O (2018) Infill optimization for additive manufacturing: approaching bone-like porous structures. IEEE Trans Vis Comput Graph 24(2):1127–1140

Xia L, Zhu J, Zhang W, Breitkopf P (2013) An implicit model for the integrated optimization of component layout and structure topology. Comput Methods Appl Mech Eng, https://doi.org/10.1016/j.cma.2013.01.008

Xu S, Cai Y, Cheng G (2010) Volume preserving nonlinear density filter based on Heaviside functions. Struct Multidiscip Optim 41(4):495–505

Yoely YM, Amir O, Hanniel I (2018) Topology and shape optimization with explicit geometric constraints using a spline-based representation and a fixed grid. Procedia Manufacturing 21:189–196

Zhang S, Norato JA, Gain AL, Lyu N (2016) A geometry projection method for the topology optimization of plate structures. Struct Multidiscip Optim 54s(5):1173–1190

Zhang W, Zhong W, Guo X (2015) Explicit layout control in optimal design of structural systems with multiple embedding components. Comput Methods Appl Mech Eng, https://doi.org/10.1016/j.cma.2015.03.007

Zhang W, Chen J, Zhu X, Zhou J, Xue D, Lei X, Guo X (2017) Explicit three dimensional topology optimization via Moving Morphable Void (MMV) approach. Comput Methods Appl Mech Eng 322:590–614

Zhou M, Rozvany G (1991) The COC algorithm, part II: topological, geometrical and generalized shape optimization. Comput Methods Appl Mech Eng 89(1-3):309–336
Acknowledgements
The authors wish to thank the anonymous reviewers for their constructive comments, and in particular for pointing towards several relevant papers that are important additions to the literature review. This work has been carried out as part of AATiD—Advanced Additive Titanium Development Consortium. The authors wish to thank the Israeli Innovation Authority and the industrial partners for their generous financial support.
Ethics declarations
Conflict of interest
The authors declare that they have no conflict of interest.
Additional information
Publisher's note
Springer Nature remains neutral with regard to jurisdictional claims in published maps and institutional affiliations.
Responsible Editor: Julián Andrés Norato
About this article
Cite this article
Pollini, N., Amir, O. Mixed projection- and density-based topology optimization with applications to structural assemblies. Struct Multidisc Optim 61, 687–710 (2020). https://doi.org/10.1007/s00158-019-02390-9
Received:

Revised:

Accepted:

Published:

Issue Date:
Keywords
Topology optimization

Shape optimization

Projection methods

Structural assembly

Robust approach