Abstract
The aim of this paper is to study the topology optimization for mechanical systems with hybrid material and geometric uncertainties. The random variations are modeled by a memory-less transformation of random fields which ensures their physical admissibility. The stochastic collocation method combined with the proposed material and geometry uncertainty models provides robust designs by utilizing already developed deterministic solvers. The computational cost is decreased by using of sparse grids and discretization refinement that are proposed and demonstrated as well. The method is utilized in the design of minimum compliance structure. The proposed algorithm provides a computationally cheap alternative to previously introduced stochastic optimization methods based on Monte Carlo sampling by using adaptive sparse grids method.
Access options
Buy single article
Instant access to the full article PDF.
USD 39.95
Price includes VAT (USA)
Tax calculation will be finalised during checkout.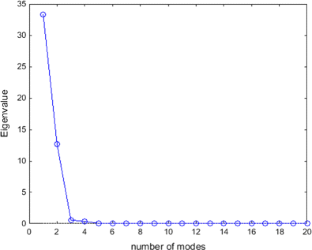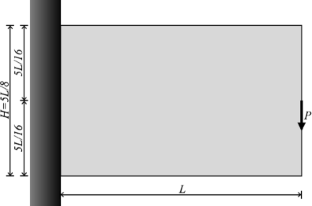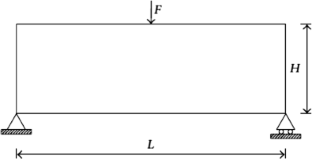 References
Allaire G, Dapogny C (2014) A linearized approach to worst-case design in parametric and geometric shape optimization. Math Models Methods Appl Sci 24:2199–2257

Ben-Tal A, Nemirovski A (1997) Robust truss topology design via semidefinite programming. SIAM J Optim 7:991–1016

Bruns TE, Tortorelli DA (2001) Topology optimization of non-linear elastic structures and compliant mechanisms. Comput Methods Appl Mech Eng 190:3443–3459

Chen S, Chen W (2011) A new level-set based approach to shape and topology optimization under geometric uncertainty. Struct Multidiscip Optim 44:1–18

Chen SK, Chen W, Lee SH (2010) Level set based robust shape and topology optimization under random field uncertainties. Struct Multidiscip Optim 41:507–524

Cherkaev E, Cherkaev A (2008) Minimax optimization problem of structural design. Comput Struct 86:1426–1435

Dunning PD, Kim HA, Mullineux G (2011) Introducing loading uncertainty in topology optimization. AIAA J 49:760–768

Guest J, Igusa T (2008) Structural optimization under uncertain loads and nodal locations. Comput Methods Appl Mech Eng 198:116–124

Kang Z, Wang YQ (2011) Structural topology optimization based on non-local Shepard interpolation of density field. Comput Methods Appl Mech Engrg 200:3515–3525

Keshavarzzadeha V, Fernandeza F, Tortorelli DA (2017) Topology optimization under uncertainty via non-intrusive polynomial chaos expansion. Comput Methods Appl Mech Eng 318:120–147

Kogiso N, Ahn W, Nishiwaki S, Izui K, Yoshimura M (2008) Robust topology optimization for compliant mechanisms considering uncertainty of applied loads. J Adv Mech Des Syst Manuf 2:96–107

Lazarov BS, Schevenels M, Sigmund O (2012a) Topology optimization considering material and geometric uncertainties using stochastic collocation methods. Struct Multidiscip Optim 46:597–612

Lazarov BS, Schevenels M, Sigmund O (2012b) Topology optimization with geometric uncertainties by perturbation techniques. Int J Numer Methods Eng 90:1321–1336

Logo J (2007) New type of optimality criteria method in case of probabilistic loading conditions. Mech Based Des Struct Mach 35:147–162

Logo J, Ghaemi M, Rad MM (2009) Optimal topologies in case of probabilistic loading: the influence of load correlation. Mech. Based Des. Struct. Mach 37:327–348

MATLAB. Version 8.5 (R2015a) (2015) Natick, Massachusetts: The MathWorks Inc.

Matsui K, Terada K (2004) Continuous approximation of material distribution for topology optimization. Internat J Numer Methods Engrg 59:1925–1944

Schevenels M, Lazarov BS, Sigmund O (2011) Robust topology optimization accounting for spatially varying manufacturing errors. Comput Methods Appl Mech Eng 200:3613–3627

Sigmund O (2009) Manufacturing tolerant topology optimization. Acta Mech Sinica 25:227–239

Tootkaboni M, Asadpoure A, Guest JK (2012) Topology optimization of continuum structures under uncertainty – a polynomial chaos approach. Comput Methods Appl Mech Engrg 201–204:263–275

Witteveen JAS, Bijl H (2006) Modeling arbitrary uncertainties using gramschmidt polynomial chaos. Proceedings of the 44th AIAA Aerospace Sciences Meeting and Exhibit, Reno, Nevada, pp 1–17

Zhao J, Wang C (2014) Robust topology optimization of structures under loading uncertainty. AIAA J 52:398–407

Zhao Q, Chen X, Ma ZD, Lin Y (2015) Robust Topology Optimization Based on Stochastic Collocation Methods under Loading Uncertainties. Math Probl Eng, vol. 2015, 1–14

Zhou M, Lazarov BS, Sigmund O (2014) Topology optimization for optical projection lithography with manufacturing uncertainties. Appl Opt 53:2720–2729
About this article
Cite this article
Rostami, S.A.L., Ghoddosian, A. Topology optimization of continuum structures under hybrid uncertainties. Struct Multidisc Optim 57, 2399–2409 (2018). https://doi.org/10.1007/s00158-017-1868-0
Received:

Revised:

Accepted:

Published:

Issue Date:
Keywords
Topology optimization

Material uncertainty

Geometric uncertainty

Sparse grid

Collocation method