Abstract
It is important to understand how the cultural background, the age and the gender influence the expectations towards social robots. Although past works studied the user adaptation for some months, the users with multiple years of ownership (heavy users) were not subjects of any experiment to compare these criteria over the years. This exploratory research examines the owners of the discontinued Sony AIBO because these robots have not been abandoned by some enthusiastic users and they are still resold on the secondhand market. 78 Sony AIBO owners were recruited online and their quantitative data were analyzed by four independent variables (age, gender, culture, and length of ownership), user contribution and model preference points of view. The results revealed the motives to own these robots for years and how the heavy users perceived their social robots after a long period in the robot acceptance phase.
Access options
Buy single article
Instant access to the full article PDF.
USD 39.95
Price excludes VAT (USA)
Tax calculation will be finalised during checkout.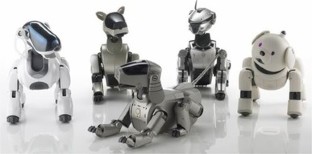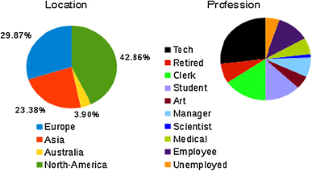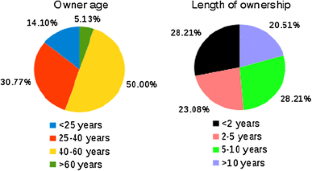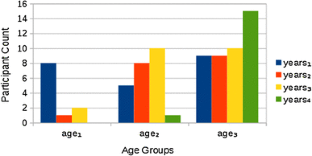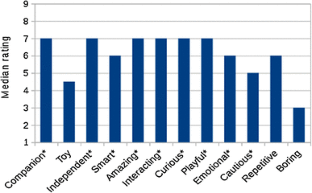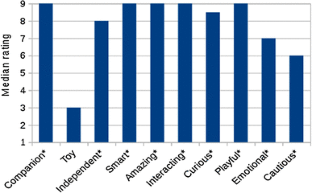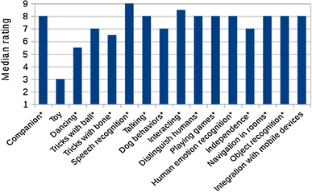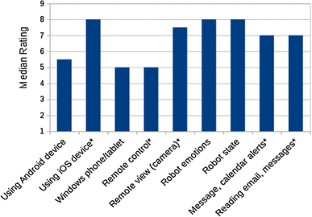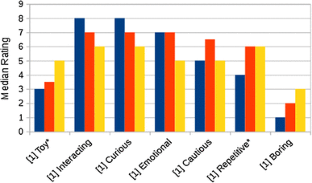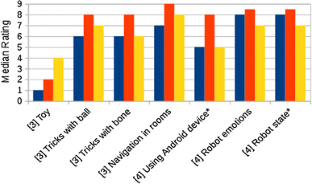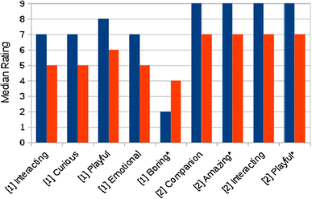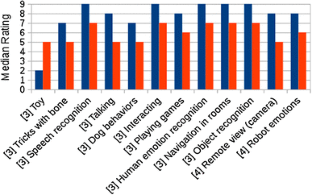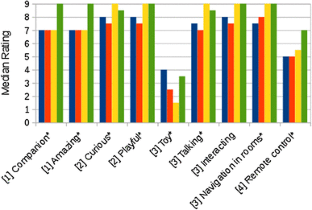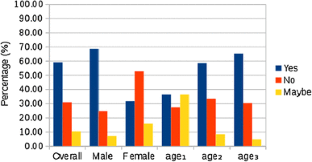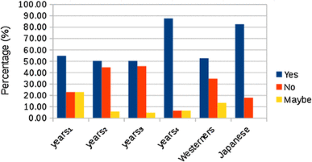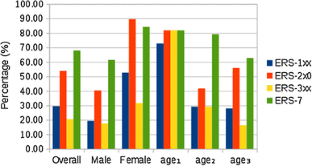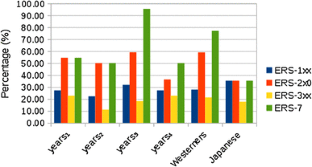 References
Bartneck C, Suzuki T, Kanda T, Nomura T (2007) The influence of people's culture and prior experiences with AIBO on their attitudes towards robots. AI Soc 21(1–2):217–230

Bernhauerova M (2013) American vs. Japanese management style: which one yields success. MG 201, Introduction to Functions of Management

Coninx A et al (2016) Towards long-term social child-robot interaction: using multi-activity switching to engage young users. J Hum Robot Interact 5(1):32–67

Ezer N (2008) Is a robot an appliance, teammate, or friend? Age-related differences in expectations of and attitudes towards personal home-based robots. Georgia Institute of Technology, PhD Dissertation

Fernaeus Y, Håkansson M, Jacobsson M, Ljungblad S (2010) How do you play with a robotic toy animal?: A long-term study of pleo. In: Proceedings of 9th international conference on interaction design and children ACM, New York, pp 39–48

François D, Powell S, Dautenhahn K (2009) A long-term study of children with autism playing with a robotic pet: taking inspirations from non-directive play therapy to encourage children's proactivity and initiative-taking. Interact Stud 10(3):324–373

Friedman B, Kahn PH, Hagman J (2003) ''Hardware companions?'': what online AIBO discussion forums reveal about the human-robotic relationship. CHI Lett 5(1):273–280

Fujita M (2004) On activating human communications with pet-type robot AIBO. Proc IEEE 92(11):1804–1813

Gockley R, Bruce A, Forlizzi J, Michalowski M, Mundell A, Rosenthal S, Sellner B, Simmons R, Snipes K, Schultz A, Wang J (2005) Designing robots for long-term social interaction. In: 2005 IEEE/RSJ international conference on intelligent robots and systems (IROS), pp 1338–1343

Graaf MM, Ben Allouch S, Dijk JA (2014) Long-term evaluation of a social robot in real homes. In: 3rd international symposium on new frontiers in human-robot interaction (AISB)

Graaf MM, Ben Allouch S, Dijk JA (2016) Long-term acceptance of social robots in domestic environments: insights from a user's perspective. AAAI

Haring KS, Mougenot C, Fuminori ONO, Watanabe K (2014) Cultural differences in perception and attitude towards robots. Int J Affect Eng 13(3):149–157

Haring KS, Silvera-Tawil D, Takahashi T, Velonaki M, Watanabe K (2015) Perception of a humanoid robot: a cross-cultural comparison. In: Proc. of 24th IEEE international workshop on robot and human interactive communication (ROMAN), pp 821–826

Kaplan F (2004) Who is afraid of the humanoid? Investigating cultural differences in the acceptance of robots. Int J Humanoid Rob 1:465–480

Kertész C, Turunen M (2017) What can we learn from the long-term users of a social robot? In: Proc. of 9th international conference on social robotics (ICSR), 2017

Koay K, Syrdal D, Walters M, Dautenhahn K (2007) Living with robots: investigating the habituation effect in participants' preferences during a longitudinal human-robot interaction study. In: The 16th IEEE international symposium on robot and human interactive communication (RO-MAN), pp 564–569

Leite I, Martinho C, Paiva A (2013) Social robots for long-term interaction: a survey. Int J Soc Robot 5(2):291–308

Nomura T et al (2005) Questionnaire–based research on opinions of visitors for communication robots at an exhibition in japan. In: Proc. of IFIP conference on human-computer interaction, pp 685–698

Nomura T, Suzuki T, Kanda T, Kato K (2006) Altered attitudes of people toward robots: investigation through the Negative Attitudes toward Robots Scale. In: Proc. AAAI-06 workshop on human implications of human-robot interaction, pp 29–35

Nomura T, Sugimoto K, Syrdal DS, Dautenhahn K (2012) Social acceptance of humanoid robots in Japan: a survey for development of the Frankenstein syndrome questionnaire. In: Proc. of 12th IEEE-RAS international conference on humanoid robots, pp 242–247

Norman DA (2004) Emotional design: why we love (or hate) everyday things. Basic Books, New York

Salter T, Dautenhahn K, Bockhorst R (2004) Robots moving out of the laboratory—detecting interaction levels and human contact in noisy school environments. In: Proc. of 13th IEEE international workshop on robot and human interactive communication (ROMAN), pp 563–568

Samuels D, Zucco C (2012) Using Facebook as a subject recruitment tool for survey-experimental research. Working paper, Social Science Research Network

Scopelliti M, Giuliani MV, Fornara F (2005) Robots in a domestic setting: a psychological approach. J Univ Access Inf Soc 4(2):146–155

Sung J, Grinter RE, Christensen HI (2010) Domestic robot ecology. Int J Social Robot 2(4):417–429

Yoldas S (2012) A Research About Buying Behaviours of Online Customers. MSc Thesis, University of Roehampton

Zhan K, Zukerman I, Moshtaghi M, Rees G (2016) Eliciting users' attitudes toward smart devices. In: Proc. of the conference on user modeling adaptation and personalization, pp. 175–184
Acknowledgements
The authors want to say thanks to all enthusiastic members of the aibo-life.org forums to fill out my questionnaire. Special thanks to Christoph Bartneck who shared his valuable research data to draw better conclusions in this paper.
Ethics declarations
Conflict of interest
The authors declare that they have no conflict of interest.
Electronic supplementary material
Below is the link to the electronic supplementary material.
About this article
Cite this article
Kertész, C., Turunen, M. Exploratory analysis of Sony AIBO users. AI & Soc 34, 625–638 (2019). https://doi.org/10.1007/s00146-018-0818-8
Received:

Accepted:

Published:

Issue Date:

DOI: https://doi.org/10.1007/s00146-018-0818-8
Keywords
Quantitative research

Heavy users

Social robot

Sony AIBO