Zusammenfassung
Die arthroskopische Therapie von Weichteilläsionen der Schulter hat in vielen Bereichen die offene Chirurgie weitgehend abgelöst. So werden an vielen Kliniken heute komplexe Pathologien am Kapsel-Labrum-Apparat und an der Rotatorenmanschette zunehmend in arthroskopischer Technik versorgt. Auf Basis dieser rapiden technischen Evolution hat sich auf der anderen Seite eine großes Spektrum an möglichen Komplikationen entwickelt. Dieses betrifft sowohl den technischen Umgang mit den neuen Instrumentarien und Ankersystemen als auch die Analyse der jeweils vorliegenden Weichteilläsion mit darauf aufbauender Therapie.
Diese Arbeit soll eine Übersicht über die verschiedenen Komplikationen bei rekonstruktiven arthroskopischen Schulteroperationen geben und mögliche Vermeidungs- bzw. Lösungsstrategien erläutern.
Abstract
Arthroscopic surgery of the shoulder has taken the place of open surgery in many cases of soft tissue lesions. A lot of surgeons now use an arthroscopic technique for the management of even complex forms of shoulder instability and rotator cuff tears. On the other hand, due to this rapid development a large scale of possible complications has developed comprising both the technical aspects of instruments and implants as well as the analysis and the subsequent treatment of the particular pathologies found.
This paper is an overview of different complications in reconstructive arthroscopic shoulder surgery and explains some possible strategies for avoiding and managing these problems.
Access options
Buy single article
Instant access to the full article PDF.
USD 39.95
Price excludes VAT (USA)
Tax calculation will be finalised during checkout.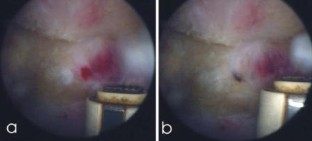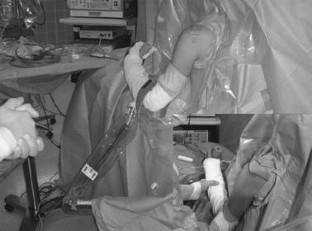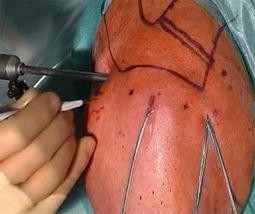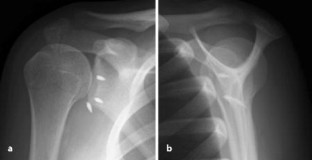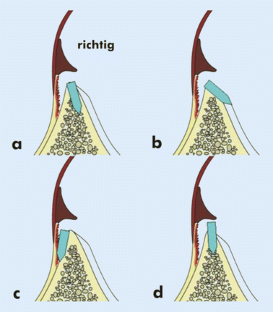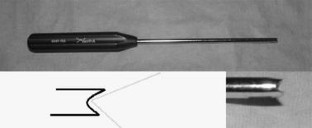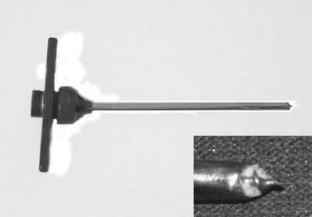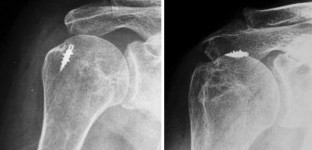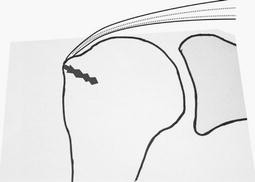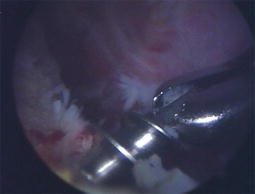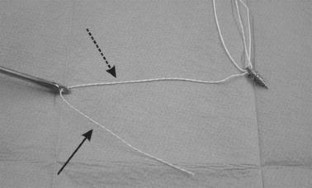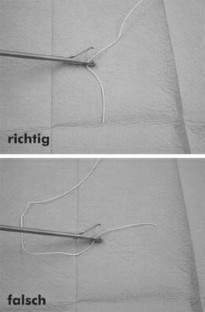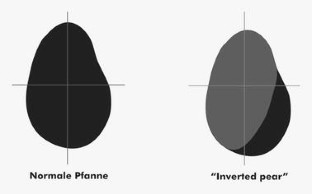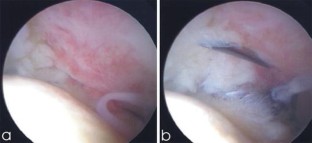 Literatur
Blumenthal S, Nadig M, Gerber C, Borgeat A (2003) Severe airway obstruction during arthroscopic shoulder surgery. Anesthesiology 99(6): 1455–1456

Burkhart SS (2004) The principle of margin convergence in rotator cuff repair as a means of strain reduction at the tear margin. Ann Biomed Eng 32(1): 166–170

Gartsman GM, Hasan SS (2005) What's new in shoulder and elbow surgery. J Bone Joint Surg [Am] 87(1): 226–240

Lo IK, Burkhart SS (2003) Current concepts in arthroscopic rotator cuff repair. Am J Sports Med 31(2): 308–324

Lo IK, Burkhart SS (2005) Immediate postoperative fluid retention and weight gain after shoulder arthroscopy. Arthroscopy 21(5): 605–610

Lo IK, Lind CC, Burkhart SS (2004) Glenohumeral arthroscopy portals established using an outside-in technique: neurovascular anatomy at risk. Arthroscopy 20(6): 596–602

Lo IK, Parten PM, Burkhart SS (2004) The inverted pear glenoid: an indicator of significant glenoid bone loss. Arthroscopy 20(2): 169–174

Nebelung W, Jaeger A, Wiedemann E (2002) Rationales of arthroscopic shoulder stabilization. Arch Orthop Trauma Surg 122(8): 472–487. Epub 2002, Sep 20

Oldman M, Peng PP (2004) Pneumothorax after shoulder arthroscopy: don't blame it on regional anesthesia. Reg Anesth Pain Med 29(4): 382–383

Polzhofer GK, Petersen W, Hassenpflug J (2003) Thromboembolic complication after arthroscopic shoulder surgery. Arthroscopy 19(9): E16–19

Richards DP, Burkhart SS (2004) Arthroscopic humeral avulsion of the glenohumeral ligaments (HAGL) repair. Arthroscopy 20 [Suppl 2]: 134–141

Weber SC, Abrams JS, Nottage WM (2002) Complications associated with arthroscopic shoulder surgery. Arthroscopy 18(2) [Suppl 1]: 88–95

Yel M, Arazi M, Senaran H (2005) Complications following surgical treatment of shoulder instability and revision interventions for stabilization. Acta Orthop Traumatol Turc 39 [Suppl 1]: 119–125
Interessenkonflikt
Es besteht kein Interessenkonflikt. Der korrespondierende Autor versichert, dass keine Verbindungen mit einer Firma, deren Produkt in dem Artikel genannt ist, oder einer Firma, die ein Konkurrenzprodukt vertreibt, bestehen. Die Präsentation des Themas ist unabhängig und die Darstellung der Inhalte produktneutral.
About this article
Cite this article
Agneskirchner, J.D., Hosseini, H., Tröger, M. et al. Komplikationen bei rekonstruktiven arthroskopischen Schulteroperationen. Arthroskopie 19, 157–171 (2006). https://doi.org/10.1007/s00142-006-0346-2
Issue Date:

DOI: https://doi.org/10.1007/s00142-006-0346-2
Schlüsselwörter
Keywords