Summary
Purpose
Although invasive intracranial devices (IIDs) are the gold standard for intracranial pressure (ICP) measurement, ultrasonography of the optic nerve sheath diameter (ONSD) has been suggested as a potential non-invasive ICP estimator. We performed a meta-analysis to evaluate the diagnostic accuracy of sonographic ONSD measurement for assessment of intracranial hypertension (IH) in adult patients.
Methods
We searched on electronic databases (MEDLINE/PubMed®, Scopus®, Web of Science®, ScienceDirect®, Cochrane Library®) until 31 May 2018 for comparative studies that evaluated the efficacy of sonographic ONSD vs. ICP measurement with IID. Data were extracted independently by two authors. We used the QUADAS-2 tool for assessing the risk of bias (RB) of each study. A diagnostic meta-analysis following the bivariate approach and random-effects model was performed.
Results
Seven prospective studies (320 patients) were evaluated for IH detection (assumed with ICP > 20 mmHg or > 25 cmH2O). The accuracy of included studies ranged from 0.811 (95% CI 0.678‒0.847) to 0.954 (95% CI 0.853‒0.983). Three studies were at high RB. No significant heterogeneity was found for the diagnostic odds ratio (DOR), positive likelihood ratio (PLR) and negative likelihood ratio (NLR), with I2 < 50% for each parameter. The pooled DOR, PLR and NLR were 67.5 (95% CI 29‒135), 5.35 (95% CI 3.76‒7.53) and 0.088 (95% CI 0.046‒0.152), respectively. The area under the hierarchical summary receiver-operating characteristic curve (AUHSROC) was 0.938. In the subset of five studies (275 patients) with IH defined for ICP > 20 mmHg, the pooled DOR, PLR and NLR were 68.10 (95% CI 26.8‒144), 5.18 (95% CI 3.59‒7.37) and 0.087 (95% CI 0.041‒0.158), respectively, while the AUHSROC was 0.932.
Conclusions
Although the wide 95% CI in our pooled DOR suggests caution, ultrasonographic ONSD may be a potentially useful approach for assessing IH when IIDs are not indicated or available (CRD42018089137, PROSPERO).
Access options
Buy single article
Instant access to the full article PDF.
US$ 39.95
Tax calculation will be finalised during checkout.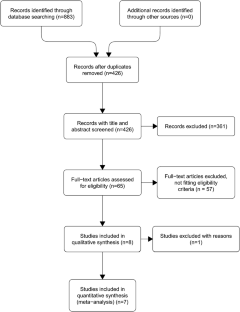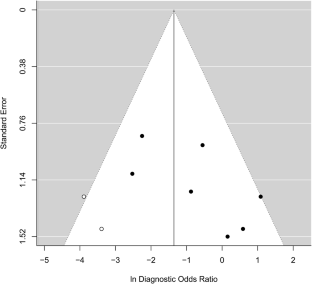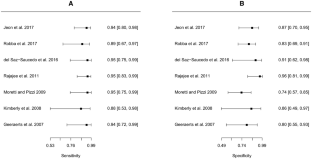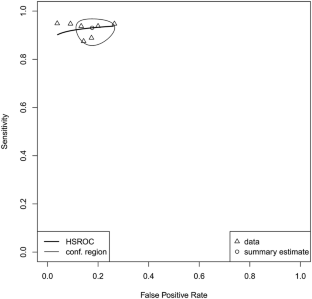 Notes
1.

The protocol of this study was prospectively developed with the different steps started on 1 December 2017 (as pointed out in the PROSPERO "Anticipated or actual start date" section) and was submitted with some delay to the PROSPERO staff, which, after revision, did not find any flaw or methodological incoherence. Available at: https://bit.ly/2ISbIbp.
Ethics declarations
Conflicts of interest
None of the authors have any potential conflict of interest associated with this study.
Ethics and dissemination
Formal ethical approval was not required as primary data were not collected.
Electronic supplementary material
Below is the link to the electronic supplementary material.
About this article
Cite this article
Robba, C., Santori, G., Czosnyka, M. et al. Optic nerve sheath diameter measured sonographically as non-invasive estimator of intracranial pressure: a systematic review and meta-analysis. Intensive Care Med 44, 1284–1294 (2018). https://doi.org/10.1007/s00134-018-5305-7
Received:

Accepted:

Published:

Issue Date:
Keywords
Intracranial pressure

Invasive intracranial devices

Optic nerve sheath diameter

Ultrasonography

Adult patients

Meta-analysis