Abstract
Introduction
Unrecognised or untreated clinical deterioration can lead to serious adverse events, including cardiopulmonary arrest and unexpected death. Paediatric alert criteria aim to identify children with early signs of physiological instability that precede clinical deterioration so that experienced clinicians can intervene with the aim of reducing serious adverse events and improving outcome.
Purpose
To identify the number and nature of published paediatric alert criteria and evaluate their validity, reliability, clinical effectiveness and clinical utility.
Method
Systematic review of studies identified from electronic and citation searching and expert informants.
Results
Eleven studies fulfilled the inclusion criteria and described ten paediatric alert criteria. Six studies described the introduction and use of the paediatric alert criteria in practice, four examined the development and testing of the paediatric alert criteria, and one described both. There was marked variability across all aspects of the paediatric alert criteria, including the method of development, and the number and type of component parameters. Five studies explored the predictive validity of the paediatric alert criteria, but only three reported appropriate methodology. Only one study evaluated reliability, and none evaluated clinical utility of paediatric alert criteria.
Conclusions
Evidence supporting the validity, reliability and utility of paediatric alert criteria is weak. Studies are needed to determine which physiological parameters or combinations of parameters, best predict serious adverse events. Prospective evaluation of validity, reliability and utility is then needed before widespread adoption into clinical practice can be recommended.
Access options
Buy single article
Instant access to the full article PDF.
USD 39.95
Price excludes VAT (USA)
Tax calculation will be finalised during checkout.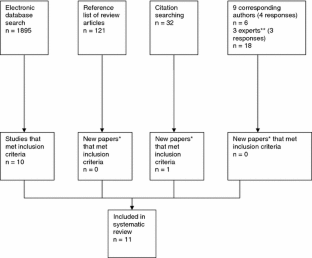 References
Berg MD, Nadkarni VM, Zuercher M, Berg RA (2008) In-hospital pediatric cardiac arrest. Pediatr Clin North Am 55:589–604

Lopez-Herce J, Garcia C, Dominguez P, Carrillo A, Rodriguez-Nunez A, Calvo C, Delgado MA (2004) Characteristics and outcome of cardiorespiratory arrest in children. Resuscitation 63:311–320

Reis AG, Nadkarni V, Perondi MB, Grisi S, Berg RA (2002) A prospective investigation into the epidemiology of in-hospital pediatric cardiopulmonary resuscitation using the international Utstein reporting style. Pediatrics 109:200–209

Suominen P, Olkkola KT, Voipio V, Korpela R, Palo R, Rasanen J (2000) Utstein style reporting of in-hospital paediatric cardiopulmonary resuscitation. Resuscitation 45:17–25

Tibballs J, Kinney S (2006) A prospective study of outcome of in-patient paediatric cardiopulmonary arrest. Resuscitation 71:310–318

Buist MD, Jarmolowski E, Burton PR, Bernard SA, Waxman BP, Anderson J (1999) Recognising clinical instability in hospital patients before cardiac arrest or unplanned admission to intensive care. A pilot study in a tertiary-care hospital. Med J Aust 171:22–25

Franklin C, Mathew J (1994) Developing strategies to prevent inhospital cardiac arrest: analyzing responses of physicians and nurses in the hours before the event. Crit Care Med 22:244–247

Sax FL, Charlson ME (1987) Medical patients at high risk for catastrophic deterioration. Crit Care Med 15:510–515

Schein RM, Hazday N, Pena M, Ruben BH, Sprung CL (1990) Clinical antecedents to in-hospital cardiopulmonary arrest. Chest 98:1388–1392

Haines C (2005) Acutely ill children within ward areas-care provision and possible development strategies. Nurs Crit Care 10:98–104

Tasker RC (2005) Paediatric cardiac resuscitation: can we do better? Arch Dis Child 90:1102–1103

Tume L, Bullock I (2004) Early warning tools to identify children at risk of deterioration: a discussion. Paediatr Nurs 16:20–23

Tume L (2007) The deterioration of children in ward areas in a specialist children's hospital. Nurs Crit Care 12:12–19

Pearson GA (ed) (2008) Why children die: a pilot study 2006. http://www.cemach.org.uk/

Tibballs J, van der Jagt EW (2008) Medical emergency and rapid response teams. Pediatr Clin North Am 55:989–1010

University of York NHS Centre for Reviews and Dissemination (2009) Systematic reviews: CRD's guidance for undertaking reviews in healthcare

Gao H, McDonnell A, Harrison DA, Moore T, Adam S, Daly K, Esmonde L, Goldhill DR, Parry GJ, Rashidian A, Subbe CP, Harvey S (2007) Systematic review and evaluation of physiological track and trigger warning systems for identifying at-risk patients on the ward. Intens Care Med 33:667–679

Web of Science http://apps.isiknowledge.com/WOS_GeneralSearch_input.do?highlighted_tab=WOS&product=WOS&last_prod=WOS&SID=U28F56NMe8apPPgoLlh&search_mode=GeneralSearch

Duncan H (2007) The paediatric early warning score. British J Intens Care 133–139

Winberg H, Nilsson K, Aneman A (2008) Paediatric rapid response systems: a literature review. Acta Anaesthesiol Scand 52:890–896

McGinn TG, Guyatt GH, Wyer PC, Naylor CD, Stiell IG, Richardson WS, for the Evidence-Based Medicine Working Group (2000) Users' guides to the medical literature: XXII: how to use articles about clinical decision rules. JAMA (J Am Med Assoc) 284:79–84

Whiting P, Rutjes A, Reitsma J, Bossuyt P, Kleijnen J (2003) The development of QUADAS: a tool for the quality assessment of studies of diagnostic accuracy included in systematic reviews. BMC Med Res Methodol 3:25

Hayden J, Cote P, Bombardier C (2006) Evaluation of the quality of prognosis studies in systematic reviews. Ann Intern Med 144:427–438

Altman DG, Bland JM (1998) Statistics notes: time to event (survival) data. BMJ 317:468–469

Brilli RJ, Gibson R, Luria JW, Wheeler TA, Shaw J, Linam M, Kheir J, McLain P, Lingsch T, Hall H, McBride M (2007) Implementation of a medical emergency team in a large pediatric teaching hospital prevents respiratory and cardiopulmonary arrests outside the intensive care unit. Pediatr Crit Care Med 8:236–246

Duncan H, Hutchison J, Parshuram CS (2006) The Pediatric Early Warning System score: a severity of illness score to predict urgent medical need in hospitalized children. J Crit Care 21:271–278

Edwards ED, Powell CV, Mason BW, Oliver A (2009) Prospective cohort study to test the predictability of the Cardiff and Vale paediatric early warning system. Arch Dis Child 94:602–606

Haines C, Perrott M, Weir P (2006) Promoting care for acutely ill children-development and evaluation of a paediatric early warning tool. Intensive Crit Care Nurs 22:73–81

Hunt EA, Zimmer KP, Rinke ML, Shilkofski NA, Matlin C, Garger C, Dickson C, Miller MR (2008) Transition from a traditional code team to a medical emergency team and categorization of cardiopulmonary arrests in a children's center. Arch Pediatr Adolesc Med 162:117–122

Monaghan A (2005) Detecting and managing deterioration in children. Paediatr Nurs 17:32–35

Sharek PJ, Parast LM, Leong K, Coombs J, Earnest K, Sullivan J, Frankel LR, Roth SJ (2007) Effect of a rapid response team on hospital-wide mortality and code rates outside the ICU in a Children's Hospital. JAMA 298:2267–2274

Shilkofski NA, Hunt EA (2007) A pediatric medical emergency team manages a complex child with hypoxia and worried parent. Jt Comm J Qual Patient Saf 33:236–241

Tibballs J, Kinney S, Duke T, Oakley E, Hennessy M (2005) Reduction of paediatric in-patient cardiac arrest and death with a medical emergency team: preliminary results. Arch Dis Child 90:1148–1152

Tibballs J, Kinney S (2009) Reduction of hospital mortality and of preventable cardiac arrest and death with increased survival on introduction of a pediatric medical emergency team. Pediatr Crit Care Med 10:306–312

Tucker KM, Brewer TL, Baker RB, Demeritt B, Vossmeyer MT (2009) Prospective evaluation of a pediatric inpatient early warning scoring system. J Spec Pediatr Nurs 14:79–85

Fraser DD, Singh RN, Frewen T (2006) The PEWS score: potential calling criteria for critical care response teams in children's hospitals. J Crit Care 21:278–279

Tibballs J, Kinney S (2006) Evaluation of a paediatric early warning tool—claims unsubstantiated. Intensive Crit Care Nurs 22:315–316

Santiano N, Young L, Hillman K, Parr M, Jayasinghe S, Baramy LS, Stevenson J, Heath T, Chan C, Claire M, Hanger G (2009) Analysis of Medical Emergency Team calls comparing subjective to "objective" call criteria. Resuscitation 80:44–49

Duncan HP (2007) Survey of early identification systems to identify inpatient children at risk of physiological deterioration. Arch Dis Child 92:828

VandenBerg SD, Hutchison JS, Parshuram CS, Lacroix J, Farrell C, Joffe A, Duncan H, Parkin P, Beyene J (2007) A cross-sectional survey of levels of care and response mechanisms for evolving critical illness in hospitalized children. Pediatrics 119:e940–e946

Hillman K, Chen J, Cretikos M, Bellomo R, Brown D, Doig G, Finfer S, Flabouris A (2005) Introduction of the medical emergency team (MET) system: a cluster-randomised controlled trial. Lancet 365:2091–2097

NICE Centre for Clinical Guidance (2008) Acutely ill patients in hospital: recognition of and response to acute illness in adults in hospital. National Institute for Health and Clinical Excellence, London

Laupacis A, Sekar N, Stiell IG (1997) Clinical prediction rules. A review and suggested modifications of methodological standards. JAMA 277:488–494

Tarassenko L, Hann A, Young D (2006) Integrated monitoring and analysis for early warning of patient deterioration. Br J Anaesth 97:64–68
Acknowledgments
Some of this work was undertaken at University College London Hospital–University College London Comprehensive Biomedical Research Centre, which received a proportion of funding from the United Kingdom Department of Health's National Institute for Health Research Biomedical Research Centres funding scheme.
Electronic supplementary material
Below is the link to the electronic supplementary material.
About this article
Cite this article
Chapman, S.M., Grocott, M.P.W. & Franck, L.S. Systematic review of paediatric alert criteria for identifying hospitalised children at risk of critical deterioration. Intensive Care Med 36, 600–611 (2010). https://doi.org/10.1007/s00134-009-1715-x
Received:

Accepted:

Published:

Issue Date:

DOI: https://doi.org/10.1007/s00134-009-1715-x
Keywords