Zusammenfassung
Der Hallux valgus stellt eine kombinierte Deformität mit Fehlstellung der Großzehe im Zehengrundgelenk und Spreizung des Mittelfußes durch Metatarsus-primus-varus-Bildung dar. Er lässt sich anhand des Zustandes im Großzehengrund- und Tarsometatarsal-I-Gelenk (TMT-I-Gelenk), des Ausmaßes und der Kongruenz bzw. Inkongruenz der Fehlstellung, der Beweglichkeit des Großzehengrundgelenkes und der Stabilität des TMT-Gelenkes definieren. Die Basisresektion erscheint nur noch in Ausnahmefällen indiziert. Die Deformität kann schweregradabhängig durch distale, diaphysäre oder proximale Osteotomien sowie TMT- und MTP-Arthrodesen (MTP: Metatarsophalangeal-) korrigiert werden. Alle Korrekturen erfordern die Verwendung einer subtilen Weichteiloperation mit Rezentrierung der Sehnen und Raffung der medialen Kapsel sowie des M. abductor hallucis und einer Entlastung der lateralen Kapsel. Eine checklistenartige Analyse der Hallux-valgus-Deformität hilft, das Idealverfahren zu finden und eine Unter- oder Überbehandlung zu vermeiden.
Abstract
Hallux valgus represents a combined deformity with malpositioning of the big toe in the metatarsophalangeal joint and metatarsal splaying due to metatarsus primus varus formation. It is defined on the basis of joint condition of the metatarsophalangeal and tarsometatarsal (TMT) joints, the extent and congruence or incongruence of malposition, mobility of the metatarsophalangeal joint and TMT stability. Basic resection appears to be indicated only in exceptional cases. Depending on the degree of severity, deformities can be corrected by means of distal, diaphyseal or proximal osteotomies and TMT arthrodeses. Any correction requires the use of subtle soft tissue surgery with recentering of the tendon, tightening of the medial capsule and abductor hallucis and releasing the lateral capsule. A check-list-like analysis of hallux valgus deformity helps determine the ideal procedure and avoid over- or under-treatment.
Access options
Buy single article
Instant access to the full article PDF.
USD 39.95
Price excludes VAT (USA)
Tax calculation will be finalised during checkout.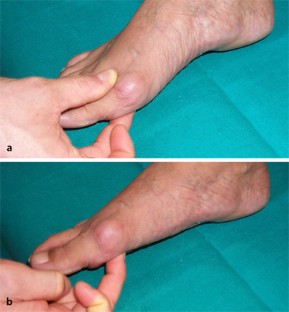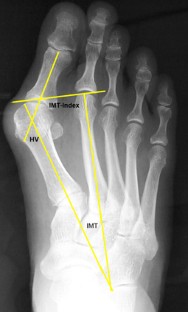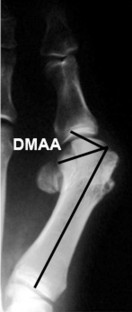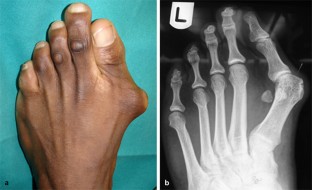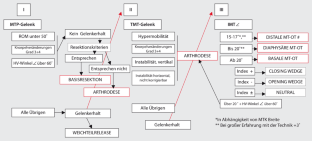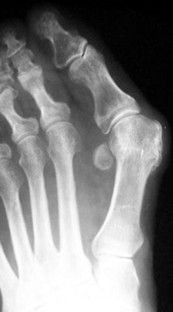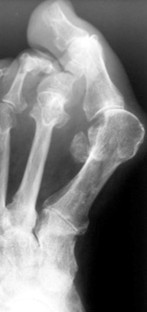 Literatur
Badwey TM, Dutkowsky JP, Graves SC, Richardson EG (1997) An anatomical basis for the degree of displacement of the distal Chevron osteotomy in the treatment of hallux valgus. Foot Ankle Int 18(4):213–215

Coughlin MJ, Carlson RE (1999) Treatment of hallux valgus with an increased distal metatarsal articular angle: evaluation of double and triple first ray osteotomies. Foot Ankle Int 20(12):762–770

Cronin JJ, Limbers JP, Kutty S, Stephens MM (2006) Intermetatarsal angle after first metatarsophalangeal joint arthrodesis for hallux valgus. Foot Ankle Int 27(2):104–109

Harper MC (1989) Correction of metatarsus primus varus with the Chevron metatarsal osteotomy. An analysis of corrective factors. Clin Orthop 243:180–183

Kato T, Watanabe S (1981) The etiology of hallux valgus in Japan. Clin Orthop 157:78–81

Mann RA, Coughlin MJ, DuVries HL (1979) Hallux rigidus: a review of the literature and a method of treatment. Clin Orthop (142):57–63

Robinson AHN, Limbers JP (2005) Modern concepts in the treatment of hallux valgus. J Bone Joint Surg Br 87-B(8):1038–1045

Schneider W, Csepan R, Kasparek M et al (2002) Intra- and interobserver repeatability of radiographic measurements in hallux surgery: improvement and validation of a method. Acta Orthop Scand 73(6):670–673

Wanivenhaus A, Pretterklieber M (1989) First tarsometatarsal joint: anatomical biomechanical study. Foot Ankle 9(4):153–157

Wülker N (2002) Zehendeformitäten. In: Wirth CJ (Hrsg) Orthopädie und Orthopädische Chirurgie – Fuß. Thieme, Stuttgart, S 174–196
Interessenkonflikt
Der korrespondierende Autor gibt an, dass kein Interessenkonflikt besteht.
About this article
Cite this article
Wanivenhaus, A., Bock, P., Gruber, F. et al. Deformitätsassoziierte Behandlung des Hallux-valgus-Komplexes. Orthopäde 38, 1117–1126 (2009). https://doi.org/10.1007/s00132-009-1526-3
Published:

Issue Date:

DOI: https://doi.org/10.1007/s00132-009-1526-3
Schlüsselwörter
Keywords