Zusammenfassung
Die bakterielle Osteomyelitis im Kindesalter muss schnellstmöglich diagnostiziert und unverzüglich sowie ausreichend lang antibiotisch behandelt werden. Chirurgische Interventionen können notwendig werden. Säuglinge und Kleinkinder sowie immungeschwächte Patienten erkranken häufiger an hämatogenen Knocheninfektionen als immungesunde Patienten. Dagegen ist bei immungesunden Patienten in gutem Allgemeinzustand das Vorliegen einer autoinflammatorischen nichtbakteriellen Osteitis nach neuen Erkenntnissen die häufiger zu stellende Diagnose und differenzialdiagnostisch unbedingt in Erwägung zu ziehen. Diagnostisches und therapeutisches Vorgehen bei Verdacht auf eine kindliche Osteomyelitis werden dargestellt.
Abstract
Bacterial osteomyelitis in children must be diagnosed quickly and requires immediate and adequate antibiotic treatment. Surgical interventions may be necessary. Infants as well as immunodeficient patients suffer more often from hematogenic bone infections than immunecompetent patients. According to recent findings, autoinflammatory nonbacterial osteitis is more probable in immunecompetent patients in good general condition and should always be considered as a differential diagnosis. Diagnostic and therapeutic approaches are presented when childhood osteomyelitis is suspected.
This is a preview of subscription content,
to check access.
Access this article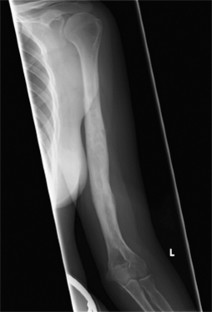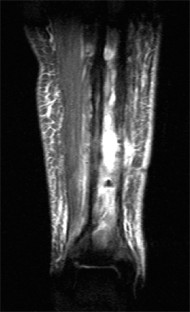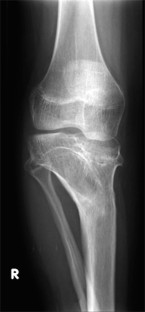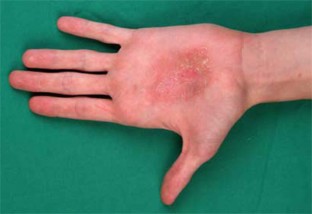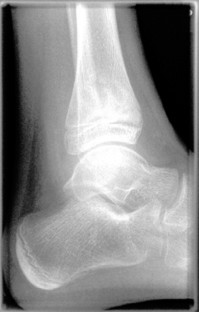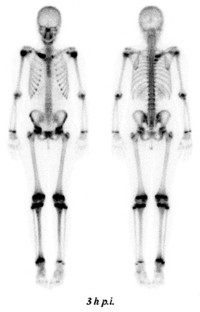 Literatur
Amital H, Applbaum YH, Aamar S et al (2004) SAPHO syndrome treated with pamidronate: an open-label study of 10 patients. Rheumatology (Oxford) 43(5): 658–661

Beretta-Piccoli BC et al (2000) Synovitis, acne, pustulosis, hyperostosis, osteitis (SAPHO) syndrome in childhood: a report of ten cases and review of the literature. Eur J Pediatr 159(8): 594–601

Brook I (2002) Joint and bone infections due to aaerobic bacteria in children. Pediatr Reha 5(1): 11–19

Carpenter E, Jackson MA, Friesen CA et al (2004) Crohn's-associated chronic recurrent multifocal osteomyelitis responsive to infliximab. J Pediatr 144(4): 541–544

Darville T, Jacobs RF (2004) Management of acute hematogenous osteomyelitis in children. Pediatr Infect Dis J 23(3): 255–257

De Boeck H (2005) Osteomyelitis and septic arthritis in children. Acta Orthop Belg 71(5): 505–515

Dihlmann W (1993) Acquired hyperostosis syndrome (so-called pustular arthro-osteitis). Review of the literature including 73 personal cases. Wien Klin Wochenschr 105(5): 127–138 Review

Dihlmann W et al (1988) The acquired hyperostosis syndrome. Synthesis of 13 personal observations of sternocostoclavicular hyperostosis and 300 cases from the literature. Rofo 149(4): 386–391

Earwaker JW et al (2003) SAPHO: syndrome or concept? Imaging findings. Skeletal Radiol 32(6): 311–327

El Shanti HI, Ferguson PJ (2007) Chronic recurrent multifocal osteomyelitis: a concise review an genetic update. Clin Orthop Relat Res 462: 11–19

Ferguson PJ, Bing X, Vasef MA et al (2006) A missense mutation in pstpip2 is associated with the murine autoinflammatory disorder chronic multifocal osteomyelitis. Bone 38(1): 41–47

Freyschmidt J et al (1998) The bullhead sign: scintigraphic pattern of sternocostoclavicular hyperostosis and pustulotic arthroosteitis. Eur Radiol 8(5): 807–812

Girschick HJ et al (2005) Chronic non-bacterial osteomyelitis in children. Ann Rheum Dis 64(2): 279–285

Golla A, Jansson A, Ramser J et al (2002) Chronic recurrent multifocal osteomyelitis (CRMO): evidence for a susceptibility gene located on chromosome 18q21.3–18q22. Eur J Hum Genet 10(3): 217–221

Gutierrez K (2005) Bone and joint infections in children. Pediatr Clin North Am 52(3): 779–794

Hayem G et al (1999) SAPHO syndrome: a long-term follow-up study of 120 cases. Semin Arthritis Rheum 29(3): 159–171

Huber AM et al (2002) Chronic recurrent multifocal osteomyelitis: clinical outcomes after more than five years of follow-up. J Pediatr 141(2): 198–203

Jansson A, Borte M, Böschow G et al (2006) Nichtbakterielle Osteitis des Kindes- und Erwachsenenalters, Konsensus-Statement des 8. Wörlitzer Expertengespräches (2005) für die Deutsche Gesellschaft für Kinder- und Jugendrheumatologie. Monatsschr Kinderheilkd 154: 831–833

Jansson A, Golla A, Plewig G et al (2004) Chronisch rezidivierende multifokale Osteomyelitis und andere nichtbakterielle Osteitiden. Dtsch Ärztebl 101(9): A584–A589

Jansson A, Golla A, Schneider K et al (2002) Die chronisch rezidivierende multifokale Osteomyelitis (CRMO) Übersicht und erste Befunde einer genetisch-rheumatologischen Studie. Monatsschr Kinderheilkd 150: 477–489

Jansson A, Renner ED, Ramser J et al (2007) Classification of non-bacterial osteitis: Retrospective study of clinical, immunological and genetic aspects in 89 patients. Rheumatology (Oxford) 46(1): 154–160

Jansson AF, Mueller T, Glierg L et al (2009) Clinical score for nonbacterial osteitis in children and adults. Arthr Rheum: (in press)

Kao H–C, Huang Y-C, Chiu C-H (2003) Acute hematogenous osteomyelitis and septic arthritis in children. J Microbiol Immunol Infect 36: 260–265

Kerrison C, Davidson JE, Cleary AG et al (2004) Pamidronate in the treatment of childhood SAPHO syndrome. Rheumatology (Oxford) 43(10): 1246–1251

Lamprecht E (1997) Akute Osteomyelitis im Kindesalter. Orthopade 26: 868–878

McCarthy JJ, Dormans JP, Kozin SH, Pizzutillo PD (2004) Muskuloskeletal infections in children. Basic treatment and recent advancements. J Bone Joint Surg Am 86: 850–863

Olivieri I, Padula A, Ciancio G et al (2002) Successful treatment of SAPHO syndrome with infliximab: report of two cases. Ann Rheum Dis 61(4): 375–376

Pijning JM et al (2003) Tietze's syndrome in a 2-year old boy. Ned Tijdschr Geneeskd 147(43): 2134–2136

Rasmont Q, Yombi J-C, van der Linden D, Docquier P-L (2008) Osteoarticular infectionsin belgican children: a survey of clinical, biological, radiological and microbiological data. Acta Orthop Belg 74 (3): 374–385

Reuland P et al (1996) Differential diagnosis of childhood osteomyelitis--classification according to scintigraphic, radiologic and magnetic resonance tomographic characteristics. Nuklearmedizin 35(3): 68–77

Saaveedra-Lozano J, Mejias A, Ahmad A et al (2008) Changing trends in acute osteomyelitis in children: Impact of Methicillin-Restant Staphylococcus aureus Infection. J Pediatr Orthop 28(5): 569–575

Schilling F et al (2000) SAPHO syndrome: clinico-rheumatologic and radiologic differentiation and classification of a patient sample of 86 cases. Z Rheumatol 59(1): 1–28 Review

Schilling F et al (2003) Chronic recurrent multifocal osteomyelitis in association with chronic inflammatory bowel disease: enteropathic CRMO. Z Rheumatol 62(6): 527–538

Valls-Roc M, Sanmarti M, Salles M et al (2005) SAPHO syndrome and pamidronate revisited. Rheumatology (Oxford) 44(1): 137, author reply 137–138

Vienne P et al (1997) Garre sclerosing osteomyelitis. Orthopade 26(10): 902–907 Review

Zieger B, Elser H, Tröger J (1997) Osteomyelitis im Kindesalter. Orthopade 26: 820–829
Interessenkonflikt
Der korrespondierende Autor gibt an, dass kein Interessenkonflikt besteht.
About this article
Cite this article
Jansson, A., Jansson, V. & von Liebe, A. Die kindliche Osteomyelitis. Orthopäde 38, 283–294 (2009). https://doi.org/10.1007/s00132-008-1402-6
Published:

Issue Date:

DOI: https://doi.org/10.1007/s00132-008-1402-6
Schlüssselwörter
Keywords