Zusammenfassung
Mit der Einführung des Terminservice- und Versorgungsgesetz (TSVG) im Jahr 2019 durch eine Initiative des Gesundheitsministers Jens Spahn wurde der Grundstein für die kürzlich in Kraft getretene "Richtlinie zur Kryokonservierung von Ei- und Samenzellen oder Keimzellgewebe sowie entsprechende medizinische Maßnahmen wegen keimzellschädigender Therapie (Kryo-RL)" gelegt. Die Maßnahmen zur Fertilitätsprotektion bei Patienten im reproduktiven Alter werden nunmehr seit dem 01. Juli 2021 bei gesetzlichen Versicherten von der Krankenkasse übernommen. Anspruchsberechtigt sind alle, deren Grunderkrankung eine gonadotoxische Therapie notwendig macht. Obwohl die Verfahren der Fertilitätsprotektion mittlerweile zur Routineversorgung gehören, wurden die Kosten bisher nicht von der gesetzlichen Krankenversicherung übernommen und mussten von den Betroffenen privat getragen werden. Die nun in Kraft getretene Richtlinie beschreibt die Leistungsvoraussetzungen, die Altersgrenzen für Betroffene, die medizinischen Indikationen und die vorauszugehenden Beratungen zur Umsetzung der Fertilitätsprotektion. Im Falle der Kryokonservierung von Ovargewebe, dessen Verwendung im Gegensatz zu Keimzellen in der aktuellen Richtlinie bisher nicht enthalten ist, berät der Gemeinsame Bundesausschuss (G-BA) in einem zweiten Verfahren weiter, da die Methode noch nicht als abschließend evaluiert erscheint. Mit einer endgültigen Beschlussfassung hierzu wird im zweiten bis dritten Quartal des Jahres 2022 zu rechnen sein.
Abstract
With the introduction of the Appointment Service and Care Act (TSVG) in 2019 on the initiative of the Minister for Health Jens Spahn, the foundation was laid for the "Guidelines on the cryopreservation of egg and sperm cells or germ cell tissue and corresponding medical measures against gonadotoxic treatment (Kryo-RL)", which recently came into force. The measures for fertility preservation in patients of reproductive age have now been covered by the health insurance since 1 July 2021. All patients with an underlying disease which necessitates a gonadotoxic treatment, are eligible. Although the procedures for fertility protection are now part of routine care, they have not yet been covered by health insurance and had to be financed privately by affected patients. The guidelines which have now come into force describe the performance requirements, the age limits for those affected, the medical indications and the preceding counselling on the implementation of fertility protection. In the case of the cryopreservation of ovarian tissue, the use of which, in contrast to germ cells has not yet been included in the current guidelines, the Federal Joint Committee (G-BA) continues to advise in a second procedure, as the method does not appear to have been conclusively evaluated. A final resolution on this is expected in the second or third quarter of the year 2022.
Access options
Buy single article
Instant access to the full article PDF.
USD 39.95
Price excludes VAT (USA)
Tax calculation will be finalised during checkout.
Literatur
BÄK (2018) Richtlinie zur Entnahme und Übertragung von menschlichen Keimzellen im Rahmen der assistierten Reproduktion. Dtsch Arztebl. https://doi.org/10.3238/arztebl.2018.Rili_assReproduktion_2018

Balcerek M et al (2020) Perspektive Fertilität. Indikation und Durchführung fertilitätsprotektiver Maßnahmen bei onkologischen und nicht-onkologischen Erkrankungen, 2. Aufl. Schmidt & Klauning, Kiel

DIR Jahrbuch (2020) Ergebnisse zu 2019. J Reproduktionsmed Endokrinol 5:199–239 (Modifizierter Nachdruck)

ESHRE Female Fertility Preservation Guideline Development Group (2020) Female fertility preservation. Guideline of the European Society of Human reproduction and embryology. www.eshre.eu/guidelines. Zugegriffen: 13. Aug. 2021

Gemeinsamer Bundesausschuss (2021) Abschlussbericht. Anspruch auf Kryokonservierung von Ei- oder Samenzellen oder von Keimzellgewebe und die dazu gehörigen Maßnahmen (Umsetzung des § 27a Absatz 4 des Fünften Sozialgesetzbuch – SGB V). https://www.g-ba.de/downloads/40-268-7186/2020-12-17_Kryo_RL_Anderung-Erstfassung_ZD.pdf. Zugegriffen: 13. Aug. 2021

Gemeinsamer Bundesausschuss (2021) Richtlinie zur Kryokonservierung von Ei- oder Samenzellen oder Keimzellgewebe sowie entsprechende medizinische Maßnahmen wegen keimzellschädigender Therapie. BAnz AT 19.02.2021 B7

Transplantationsgesetz (TPG). https://www.bundestag.de/dokumente/textarchiv/2020/kw03-de-transplantationsgesetz-674682. Zugegriffen: 13. Aug. 2021

Termin-Service und Versorgungsgesetzt (TSVG) (2019) Terminservice- und Versorgungsgesetz – TSVG (bundesgesundheitsministerium.de)
Ethics declarations
Interessenkonflikt
N. Sänger ist Vorstandsmitglied bei FertiPROTEKT-Netzwerk e. V., DGGEF und des erweiterten Vorstands der DGGG. H. Kentenich gibt an, dass kein Interessenskonflikt besteht. U.A. Knuth ist kommissarischer Vorsitzender des Bundesverbands Reproduktionsmedizinischer Zentren.
Für diesen Beitrag wurden von den Autoren keine Studien an Menschen oder Tieren durchgeführt. Für die aufgeführten Studien gelten die jeweils dort angegebenen ethischen Richtlinien.
Additional information
Redaktion
Tanja Fehm, Düsseldorf
Ludwig Kiesel, Münster
Rainer Kimmig, Essen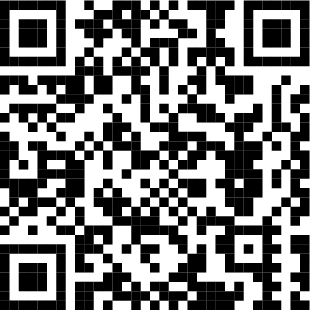 QR-Code scannen & Beitrag online lesen
About this article
Cite this article
Sänger, N., Kentenich, H. & Knuth, U.A. G-BA Richtlinie zur Fertilitätsprotektion – ein aktueller Überblick. Gynäkologe 54, 909–913 (2021). https://doi.org/10.1007/s00129-021-04878-2
Accepted:

Published:

Issue Date:

DOI: https://doi.org/10.1007/s00129-021-04878-2
Schlüsselwörter
Kryokonservierung

Gonadotoxizität

Leitlinien

Reproduktion

Krankenversicherung
Keywords
Cryopreservation

Gonadotoxicity

Guidelines

Reproduction

Insurance, health