Zusammenfassung
Hintergrund
Eine HPV(humane Papillomviren)-Impfung kann zuverlässig vor der Entstehung eines Zervixkarzinoms und seiner Vorstufen schützen. Ob eine adjuvante HPV-Impfung die Rezidivrate nach Therapie senken kann, ist noch nicht vollständig geklärt
Fragestellung
Kann aus der bestehenden Datenlage ein Nutzen einer adjuvanten HPV-Impfung belegt werden?
Material und Methode
Auswertung und vergleichende Zusammenfassung dreier aktueller Metaanalysen zum Thema adjuvante HPV-Impfung nach operativer Therapie der CIN (zervikale intraepitheliale Neoplasie).
Ergebnisse
Drei Metaanalysen belegen übereinstimmend, dass die Rezidivrate mittels einer adjuvanten HPV-Impfung nach operativer Therapie einer CIN um ca. 65 % gesenkt werden kann. Etwa 2–3 % der adjuvant geimpften Frauen profitieren so von einer Impfung. Die "number needed to vaccinate" liegt bei etwa 46.
Schlussfolgerungen
Eine adjuvante HPV-Impfung kann empfohlen werden.
Abstract
Background
Human papillomavirus (HPV) vaccination can reliably protect against the development of cervical cancer and its precursors. Whether adjuvant HPV vaccination can reduce the recurrence rate after therapy is not yet fully understood.
Objectives
Can a benefit for adjuvant HPV vaccination be proven from the existing data?
Methods
Evaluation and comparative summary of three current meta-analyses of adjuvant HPV vaccination after surgical therapy of cervical intraepithelial neoplasia (CIN).
Results
Three meta-analyses consistently prove that the recurrence rate can be reduced by around 65% by means of adjuvant HPV vaccination after surgical therapy of a CIN. Approximately 2–3% of women vaccinated adjuvantly benefit from vaccination. The number needed to vaccinate is approximately 46.
Conclusion
Adjuvant HPV vaccination may be recommended.
Access options
Buy single article
Instant access to the full article PDF.
US$ 39.95
Tax calculation will be finalised during checkout.
Literatur
1.

Lei J et al (2020) HPV vaccination and the risk of invasive cervical cancer. N Engl J Med 383(14):1340–1348

2.

Joura E, Bautista O, Luxembourg A (2015) A 9‑Valent HPV vaccine in women. N Engl J Med 372(26):2568–2569

3.

Di Donato V et al (2021) Adjuvant HPV vaccination to prevent recurrent cervical dysplasia after surgical treatment: a meta-analysis. Vaccines (Basel) 9(5):410

4.

Jentschke M et al (2020) Prophylactic HPV vaccination after conization: a systematic review and meta-analysis. Vaccine 38(41):6402–6409

5.

Lichter K et al (2020) Adjuvant human papillomavirus vaccine to reduce recurrent cervical dysplasia in unvaccinated women: a systematic review and meta-analysis. Obstet Gynecol 135(5):1070–1083

6.

Kocken M et al (2011) Risk of recurrent high-grade cervical intraepithelial neoplasia after successful treatment: a long-term multi-cohort study. Lancet Oncol 12(5):441–450

7.

Hillemanns P et al (2019) Prevention of cervical cancer: guideline of the DGGG and the DKG (S3 level, AWMF register number 015/027OL, December 2017)—Part 2 on triage, treatment and follow-up. Geburtshilfe Frauenheilkd 79(2):160–176

8.

Pieralli A et al (2018) Indication of prophylactic vaccines as a tool for secondary prevention in HPV-linked disease. Arch Gynecol Obstet 298(6):1205–1210

9.

Bogani G et al (2020) Assessing the long-term role of vaccination against HPV after loop electrosurgical excision procedure (LEEP): a propensity-score matched comparison. Vaccines (Basel). https://doi.org/10.1056/NEJMoa1917338. PMID: 32997908
Ethics declarations
Interessenkonflikt
C. Dannecker gibt an, dass er Vortragshonorare von den Firmen GSK und Sanofi für Impfvorträge erhalten hat.
Für diesen Beitrag wurden von den Autoren keine Studien an Menschen oder Tieren durchgeführt. Für die aufgeführten Studien gelten die jeweils dort angegebenen ethischen Richtlinien.
Additional information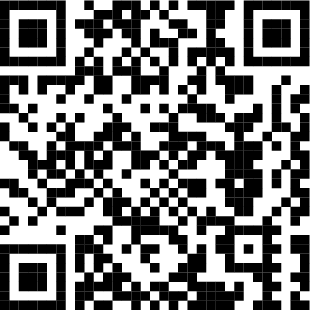 QR-Code scannen & Beitrag online lesen
Redaktion
Monika Hampl, Düsseldorf
Klaus Friese, Oberaudorf
About this article
Cite this article
Dannecker, C. HPV-Impfung nach Therapie einer zervikalen intraepithelialen Neoplasie (CIN/HSIL). Gynäkologe (2021). https://doi.org/10.1007/s00129-021-04865-7
Schlüsselwörter
Papillomvireninfektionen

Impfung

Tumorlokalrezidiv

Zervikale intraepitheliale Neoplasie

Konisation
Keywords
Papillomavirus infections

Vaccination

Neoplasm recurrence, local

Cervical intraepithelial neoplasia

Conization