Access options
Buy single article
Instant access to the full article PDF.
USD 39.95
Price includes VAT (USA)
Tax calculation will be finalised during checkout.
Literatur
1.

Brooks SE, Zhan M, Cote T, Baquet CR (2004) Surveillance, epidemiology, and end results analysis of 2677 cases of uterine sarcoma 1989–1999. Gynecol Oncol 93:204–208

2.

Oliva E, Carcangiu ML, Carinelli SG, Ip P, Loening T, Longacre TA, Nucci MR, Prat J, Zaloudek CJ (2014) Mesenchymal tumors of the uterus. In: Kurman RJ, Carcangiu ML, Herrington CS, Young RH (Hrsg) WHO classification of tumours of female reproductive tract. IARC Press, Lyon, S 135–1473

3.

Conklin CM, Longacre TA (2014) Endometrial stromal tumors: the new WHO classification. Adv Anat Pathol 21:383–393

4.

Sarcoma of the Uterus. Guideline of the DGGG and OEGGG (S2k Level, AWMF Register Number 015/074, February 2019). https://www.awmf.org/leitlinien/detail/ll/015-074.html. Zugegriffen: 6. Dez. 2020

5.

Abeler VM, Røyne O, Thoresen S, Danielsen HE, Nesland JM, Kristensen GB (2009) Uterine sarcomas in Norway. A histopathological and prognostic survey of a total population from 1970 to 2000 including 419 patients. Histopathology 54(3):355–364

6.

Seagle BL, Sobecki-Rausch J, Strohl AE, Shilpi A, Grace A, Shahabi S (2017) Prognosis and treatment of uterine leiomyosarcoma: a national cancer database study. Gynecol Oncol 145(1):61–70

7.

Dinh TA, Oliva EA, Fuller AF Jr, Lee H, Goodman A (2004) The treatment of uterine leiomyosarcoma. Results from a 10-year experience (1990–1999) at the Massachusetts General Hospital. Gynecol Oncol 92(2):648–652

8.

Rizzo A, Pantaleo MA, Saponara M, Nannini M (2019) Current status of the adjuvant therapy in uterine sarcoma: a literature review. World J Clin Cases 7(14):1753–1763

9.

Sutton GP, Blessing JA, Barrett RJ, McGehee R (1992) Phase II trial of ifosfamide and mesna in leiomyosarcoma of the uterus: a Gynecologic Oncology Group study. Am J Obstet Gynecol 166:556–559

10.

Omura GA, Blessing JA, Major F, Lifshitz S, Ehrlich CE, Mangan C, Beecham J, Park R, Silverberg S (1985) A randomized clinical trial of adjuvant adriamycin in uterine sarcomas: a Gynecologic Oncology Group Study. J Clin Oncol 3:1240–1245

11.

Kushner DM, Webster KD, Belinson JL, Rybicki LA, Kennedy AW, Markman M (2000) Safety and efficacy of adjuvant single-agent ifosfamide in uterine sarcoma. Gynecol Oncol 78:221–227

12.

Hensley ML, Wathen JK, Maki RG, Araujo DM, Sutton G, Priebat DA, George S, Soslow RA, Baker LH (2013) Adjuvant therapy for high-grade, uterus-limited leiomyosarcoma: results of a phase 2 trial (SARC 005). Cancer 119:1555–1561

13.

Hensley ML, Enserro D, Hatcher H, Ottevanger PB, Krarup-Hansen A, Blay JY, Fisher C, Moxley KM, Lele SB, Lea JS, Tewari KS, Thaker PH, Zivanovic O, O'Malley DM, Robison K, Miller DS (2018) Adjuvant gemcitabine plus docetaxel followed by doxorubicin versus observation for high-grade uterine leiomyosarcoma: a phase III NRG oncology/gynecologic oncology group study. J Clin Oncol 36(33):JCO1800454

14.

Pautier P, Floquet A, Gladieff L, Bompas E, Ray-Coquard I, Piperno-Neumann S, Selle F, Guillemet C, Weber B, Largillier R, Bertucci F, Opinel P, Duffaud F, Reynaud-Bougnoux A, Delcambre C, Isambert N, Kerbrat P, Netter-Pinon G, Pinto N, Duvillard P, Haie-Meder C, Lhommé C, Rey A (2013) A randomized clinical trial of adjuvant chemotherapy with doxorubicin, ifosfamide, and cisplatin followed by radiotherapy versus radiotherapy alone in patients with localized uterine sarcomas (SARCGYN study). A study of the French Sarcoma Group. Ann Oncol 24(4):1099–1104

15.

Vaz J, Tian C, Richardson MT, Chan JK, Mysona D, Rao UN, Powell MA, Shriver CD, Hamilton CA, Casablanca Y, Maxwell GL, Darcy KM (2020) Impact of adjuvant treatment and prognostic factors in stage I uterine leiomyosarcoma patients treated in Commission on Cancer®-accredited facilities. Gynecol Oncol 157(1):121–130

16.

Casali PG, Abecassis N, Bauer S, Biagini R, Bielack S, Bonvalot S, Boukovinas I, Bovee JVMG, Brodowicz T, Broto JM, Buonadonna A, De Álava E, Dei Tos AP, Del Muro XG, Dileo P, Eriksson M, Fedenko A, Ferraresi V, Ferrari A, Ferrari S, Frezza AM, Gasperoni S, Gelderblom H, Gil T, Grignani G, Gronchi A, Haas RL, Hannu A, Hassan B, Hohenberger P, Issels R, Joensuu H, Jones RL, Judson I, Jutte P, Kaal S, Kasper B, Kopeckova K, Krákorová DA, Le Cesne A, Lugowska I, Merimsky O, Montemurro M, Pantaleo MA, Piana R, Picci P, Piperno-Neumann S, Pousa AL, Reichardt P, Robinson MH, Rutkowski P, Safwat AA, Schöffski P, Sleijfer S, Stacchiotti S, Sundby Hall K, Unk M, Van Coevorden F, Van der Graaf W, Whelan J, Wardelmann E, Zaikova O, Blay JY (2018) ESMO Guidelines Committee andEURACAN. Soft tissue and visceral sarcomas: ESMO-EURACAN Clinical Practice Guidelines for diagnosis, treatment and follow-up. Ann Oncol 29:iv51–iv67

17.

Koh WJ, Abu-Rustum NR, Bean S, Bradley K, Campos SM, Cho KR, Chon HS, Chu C, Cohn D, Crispens MA, Damast S, Dorigo O, Eifel PJ, Fisher CM, Frederick P, Gaffney DK, George S, Han E, Higgins S, Huh WK, Lurain JR, Mariani A, Mutch D, Nagel C, Nekhlyudov L, Fader AN, Remmenga SW, Reynolds RK, Tillmanns T, Ueda S, Wyse E, Yashar CM, McMillian NR, Scavone JL (2018) Uterineneoplasms, version 1.2018, NCCN clinical practice guidelines in oncology. J Natl Compr Canc Netw 16:170–199

18.

Bernstein-Molho R, Grisaro D, Soyfer V, Safra T, Merimsky O (2010) Metastatic uterine leiomyosarcomas: a single-institution experience. Int J Gynecol Cancer 20:255–260

19.

Giuntoli RL 2nd, Garrett-Mayer E, Bristow RE, Gostout BS (2007) Secondary cytoreduction in the management of recurrent uterine leiomyosarcoma. Gynecol Oncol 106:82–88

20.

Anraku M, Yokoi K, Nakagawa K, Fujisawa T, Nakajima J, Akiyama H, Nishimura Y, Kobayashi K (2004) Pulmonary metastases from uterine malignancies: results of surgical resection in 133 patients. J Thorac Cardiovasc Surg 127(4):1107–1112

21.

Bartosch C, Afonso M, Pires-Luís AS, Galaghar A, Guimarães M, Antunes L, Lopes JM (2017) Distant metastases in uterine leiomyosarcomas: the wide variety of body sites and time intervals to metastatic relapse. Int J Gynecol Pathol 36(1):31–41

22.

Maki RG, Wathen JK, Patel SR, Priebat DA, Okuno SH, Samuels B, Fanucchi M, Harmon DC, Schuetze SM, Reinke D, Thall PF, Benjamin RS, Baker LH, Hensley ML (2007) Randomized phase II study of gemcitabine and docetaxel compared with gemcitabine alone in patients with metastatic soft tissue sarcomas: results of sarcoma alliance for research through collaboration study 002 [corrected. J Clin Oncol 25:2755–2763

23.

Pautier P, Floquet A, Penel N, Piperno-Neumann S, Isambert N, Rey A, Bompas E, Cioffi A, Delcambre C, Cupissol D, Collin F, Blay JY, Jimenez M, Duffaud F (2012) Randomized multicenter and stratified phase II study of gemcitabine alone versus gemcitabine and docetaxel in patients with metastatic or relapsed leiomyosarcomas: a  Federation Nationale des Centres de Lutte Contre le Cancer (FNCLCC) French Sarcoma Group Study (TAXOGEM study). Oncologist 17:1213–1220

24.

Seddon B, Strauss SJ, Whelan J, Leahy M, Woll PJ, Cowie F, Rothermundt C, Wood Z, Benson C, Ali N, Marples M, Veal GJ, Jamieson D, Kuver K, Tirabosco R, Forsyth S, Nash S, Dehbi HM, Beare S (2017) Gemcitabine and docetaxel versus doxorubicin as first-line treatment in previously untreated advanced unresectable or metastatic soft-tissue sarcomas (GeDDiS): a  randomised controlled phase 3 trial. Lancet Oncol 18:1397–1410

25.

Hensley ML, Patel SR, von Mehren M, Ganjoo K, Jones RL, Staddon A, Rushing D, Milhem M, Monk B, Wang G, McCarthy S, Knoblauch RE, Parekh TV, Maki RG, Demetril GD (2017) Efficacy and safety of trabectedin or dacarbazine in patients with advanced uterine leiomyosarcoma after failure of anthracycline-based chemotherapy: subgroup analysis of a phase 3, randomized clinical trial. Gynecol Oncol 146(3):531–537

26.

Pautier P, Floquet A, Chevreau C, Penel N, Guillemet C, Delcambre C, Cupissol D, Selle F, Isambert N, Piperno-Neumann S, Thyss A, Bertucci F, Bompas E, Alexandre J, Collard O, Lavau-Denes S, Soulié P, Toulmonde M, Le Cesne A, Lacas B, Duffaud F, French Sarcoma Group (2015) Trabectedin in combination with Doxorubicin for first-line treatment of advanced uterine or soft-tissue leiomyosarcoma (LMS-02): a non-randomised, multicentre, phase 2 trial. Lancet Oncol 16(4):457–464

27.

Hensley ML, Miller A, O'Malley DM, Mannel RS, Behbakht K, Bakkum-Gamez JN, Michael H (2015) Randomized phase III trial of gemcitabine plus docetaxel plus bevacizumab or placebo as first-line treatment for metastatic uterine leiomyosarcoma: an NRG Oncology/Gynecologic Oncology Group study. J Clin Oncol 33(10):1180–1185

28.

Tap WD, Jones RL, Van Tine BA, Chmielowski B, Elias AD, Adkins D, Agulnik M, Cooney MM, Livingston MB, Pennock G, Hameed MR, Shah GD, Qin A, Shahir A, Cronier DM, Ilaria R Jr., Conti I, Cosaert J, Schwartz GK (2016) Olaratumab and doxorubicin versus doxorubicin alone for treatment of soft-tissue sarcoma: an open-label phase 1b and randomised phase 2 trial. Lancet 388:488–497

29.

Tap WD, Wagner AJ, Papai Z, Ganjoo KN, Yen C-C, Schoffski P, Ryan Abdul Razak A, Martin Broto J, Spira AI, Kawai A, Krarup-Hansen A, Le Cesne A, Van Tine B, Naito Y, Hoon Park S, Soldatenkova V, Mo G, Shahir A, Wright J, Lewis Jones R (2019) ANNOUNCE: A randomized, placebo (PBO)-controlled, double-blind, phase (Ph) III trial of doxorubicin (dox) + olaratumab versus dox + PBO in patients (pts) with advanced soft tissue sarcomas (STS). Journal of Clinical Oncology 37(18_suppl):LBA3-LBA3

30.

van der Graaf WT, Blay JY, Chawla SP, Kim DW, Bui-Nguyen B, Casali PG, Schöffski P, Aglietta M, Staddon AP, Beppu Y, Le Cesne A, Gelderblom H, Judson IR, Araki N, Ouali M, Marreaud S, Hodge R, Dewji MR, Coens C, Demetri GD, Fletcher CD, Dei Tos AP, Hohenberger P, EORTC Soft Tissue and Bone Sarcoma Group, PALETTE study group (2012) Pazopanib for metastatic soft-tissue sarcoma (PALETTE): a randomised, double-blind, placebo-controlled phase 3 trial. Lancet 379(9829):1879–1886

31.

Pautier P, Penel N, Ray-Coquard I, Italiano A Bompas E, Delcambre C, Bay JO, Bertucci F, Delaye J, Chevreau C, Cupissol D, Bozec L, Eymard JC, Saada E, Isambert N, Guillemet C, Rios M, Piperno-Neumann S, Chenuc G, Duffaud F (2020) A phase II of gemcitabine combined with pazopanib followed by pazopanib maintenance, as second-line treatment in patients with advanced leiomyosarcomas: A unicancer French Sarcoma Group study (LMS03 study). Eur J Cancer 125:31–37

32.

Slomovitz BM, Taub MC, Huang M, Levenback C, Coleman RL (2018) A randomized phase II study of letrozole vs. observation in patients with newly diagnosed uterine leiomyosarcoma (uLMS). Gynecol Oncol Rep 27:1–4

33.

George S, Feng Y, Manola J, Nucci MR, Butrynski JE, Morgan JA, Ramaiya N, Quek R, Penson RT, Wagner AJ, Harmon D, Demetri GD, Krasner C (2014) Phase 2 trial of aromatase inhibition with letrozole in patients with uterine leiomyosarcomas expressing estrogen and/or progesterone receptors. Cancer 120(5):738–743

34.

Amant F, Coosemans A, Debiec-Rychter M, Timmerman D, Vergote I (2009) Clinical management of uterine sarcomas. Lancet Oncol 10:1188–1198

35.

Cheng X, Yang G, Schmeler KM, Coleman RL, Tu X, Liu J, Kavanagh JJ (2011) Recurrence patterns and prognosis of endometrial stromal sarcoma and the potential of tyrosine kinase-inhibiting therapy. Gynecol Oncol 121(2):323–7

36.

Reich O, Nogales FF, Regauer S (2005) Gonadotropin-releasing hormone receptor expression in endometrial stromal sarcomas: an immunohistochemical study. Mod Pathol 18:573–576
Ethics declarations
Interessenkonflikt
A. Ehret, D. Denschlag und T. Fehm geben an, dass kein Interessenkonflikt besteht.
Für diesen Beitrag wurden von den Autoren keine Studien an Menschen oder Tieren durchgeführt. Für die aufgeführten Studien gelten die jeweils dort angegebenen ethischen Richtlinien.
Additional information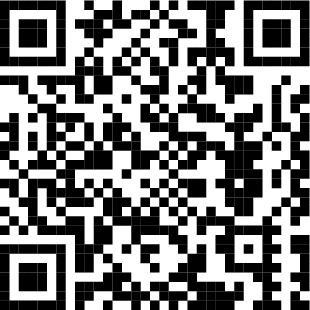 QR-Code scannen & Beitrag online lesen
Redaktion
Tanja Fehm, Düsseldorf
Ludwig Kiesel, Münster
Rainer Kimmig, Essen
About this article
Cite this article
Ehret, A., Denschlag, D. & Fehm, T. Systemtherapie bei uterinen Sarkomen – Update bisheriger Ergebnisse. Gynäkologe 54, 762–767 (2021). https://doi.org/10.1007/s00129-021-04851-z
Accepted:

Published:

Issue Date: