Zusammenfassung
Übergewicht und Adipositas steigern signifikant das Risiko für postmenopausale Mammakarzinome und für Endometriumkarzinome. Auch das Ovarialkarzinom ist mit Übergewicht oder Adipositas assoziiert. Diese erhöhte Inzidenz von gynäkologischen Karzinomen wird auf die typischen Stoffwechselveränderungen bei übergewichtigen/adipösen Frauen (u. a. vermehrte adrenale Androgensynthese, vermehrte periphere Aromatisierung zu Östrogenen, erhöhtes Leptin, Interleukin 6, Tumornekrosefaktor α, Insulin, IGF ("insulin-like growth factor"), Hyperglykämie) zurückgeführt, welche die Entstehung und Weiterentwicklung gynäkologischer und anderer Karzinome fördern. Medikamentöse Behandlungsversuche des metabolischen Syndroms mit oralen Antidiabetika (Metformin) und Statinen haben in der Prävention und Therapie gynäkologischer Karzinome nicht überzeugt. Wahrscheinlich wirksam sind dagegen Gewichtsabnahme, Nahrungsumstellung (mediterrane Ernährung) und überwachtes körperliches Training. Bei prämenopausalen Frauen reduzieren Übergewicht oder Adipositas das Brustkrebsrisiko. Es wird vermutet, dass hierfür eine verminderte ovarielle Progesteronproduktion verantwortlich ist. Bei prämenopausalen Frauen erhöhen Übergewicht und Adipositas das Endometriumkarzinomrisiko sowie das von Herz-Kreislauf-Erkrankungen, sodass auch hier eine Gewichtsreduktion und mehr Bewegung sinnvoll sind.
Abstract
Overweight and obesity are associated with a significant increase in the risk for postmenopausal breast cancer and endometrial carcinoma. Ovarian cancer is also associated with overweight and obesity. This higher incidence of gynecological cancers is explained by the typical metabolic alterations in overweight or obese women, including increased adrenal androgen production, increased peripheral aromatization to estrogens, elevated levels of leptin, interleukin 6, tumor necrosis factor alpha, insulin, insulin-like growth factor (IGF) and hyperglycemia, which promote the formation and development of gynecological and other cancers. Attempts to treat this metabolic syndrome with drugs, such as oral antidiabetics (metformin) and statins were not convincing regarding prevention and treatment of gynecological cancers. In contrast, probably effective are weight loss, change of diet (Mediterranean diet) and supervised physical activity. Overweight or obese premenopausal women have a significantly lower risk for breast cancer, which is assumed to be due to reduced ovarian progesterone production. Overweight or obese premenopausal women have a markedly increased risk for endometrial cancer and cardiovascular diseases. For them weight reduction and increased physical activity are also beneficial.
Access options
Buy single article
Instant access to the full article PDF.
USD 39.95
Price includes VAT (USA)
Tax calculation will be finalised during checkout.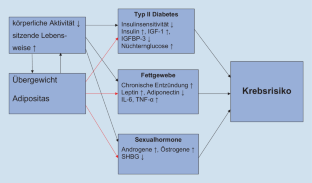 Ethics declarations
Interessenkonflikt
G. Emons gibt an, dass kein Interessenkonflikt besteht.
Für diesen Beitrag wurden vom Autor keine Studien an Menschen oder Tieren durchgeführt. Für die aufgeführten Studien gelten die jeweils dort angegebenen ethischen Richtlinien.
Additional information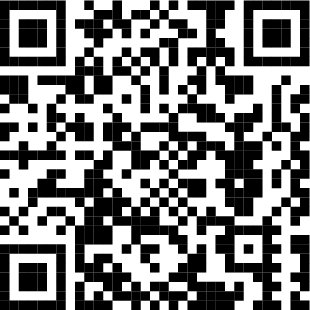 QR-Code scannen & Beitrag online lesen
Redaktion
B. Sonntag, Hamburg
G. Emons, Göttingen
About this article
Cite this article
Emons, G. Metabolismus und gynäkologische Krebserkrankungen. Gynäkologe 54, 725–731 (2021). https://doi.org/10.1007/s00129-021-04828-y
Accepted:

Published:

Issue Date:
Schlüsselwörter
Insulin

Metabolisches Syndrom

Hyperglykämie

Inflammation

Mikrobiom
Keywords
Insulin

Metabolic syndrome

Hyperglycemia

Inflammation

Microbiota