This is a preview of subscription content, log in to check access.
Access options
Buy single article
Instant access to the full article PDF.
US$ 39.95
Price includes VAT for USA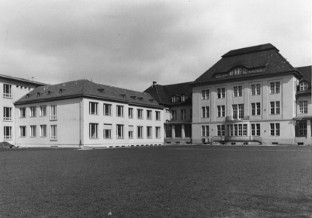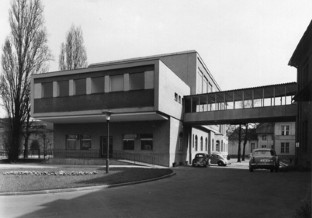 Literatur
1.

Bezirksamt Charlottenburg von Berlin (Hrsg) (1963) Berlin-Charlottenburg. 50 Jahre Städtische Frauenklinik Charlottenburg/. Wichmann, Berlin

2.

Hardt W, Ebert A, Hoffbauer H (2009) Von der Universitäts-Frauenklinik in der Artilleriestraße über das Krankenhaus im Friedrichshain an die Frauenklinik Charlottenburg der Freien Universität Berlin. In: David M, Ebert A (Hrsg) Geschichte der Berliner Universitäts-Frauenklinike. de Gruyter, Berlin, S 267–282

3.

Schäfer P (1937) Über das Gesetz zur Verhütung erbkranken Nachwuchses: was jeder von der Aufartung im völkischen Staat wissen muß; auf der Grundlage des Gesetzes vom 14. 7. 1933 und der Ausführungsverordnungen. Stollfuß, Bonn

4.

Schmidt G (2002) Die Entwicklung der Kliniken für Frauenheilkunde und Geburtshilfe in Berlin-Charlottenburg und am ehemaligen Rudolf-Virchow-Krankenhaus von der städtischen Einrichtung bis hin zur Universitätsklinik: eine medizinhistorische Darstellung. Dissertation an der Charité, Berlin

5.

Stoeckel W, Lax H (1960) Lehrbuch der Gynäkologie. Hirzel, Leipzig
Einhaltung ethischer Richtlinien
Interessenkonflikt. A. Jüttemann gibt an, dass kein Interessenkonflikt besteht.
About this article
Cite this article
Jüttemann, A. Hundert Jahre danach: Das spurlose Verschwinden der ehemaligen Frauenklinik der Freien Universität Berlin. Gynäkologe 47, 448–450 (2014). https://doi.org/10.1007/s00129-014-3382-4