Zusammenfassung
Endometriose ist eine komplexe systemische und chronische Erkrankung. Die Diagnostik muss diesem Charakter Rechnung tragen. Von entscheidender Bedeutung ist die diagnostische Laparoskopie. Schwere und das Ausmaß der Erkrankung werden über Klassifikationen erfasst, die dazu beitragen, Lokalisationen innerhalb und außerhalb der Peritonealhöhle sowie die Aktivität zu erfassen. Eine Sentinel-Lymphknoten-Biopsie, die Anwendung der Autofluoreszenz sowie eine präzise histopathologische Begutachtung endometriotischer Läsionen könnten zukünftig für Prognose und Therapieplanung von zusätzlicher Bedeutung sein.
Abstract
Endometriosis is a complex systemic and chronic disease. Precise diagnosis is of utmost importance. Reliable classification systems are available and useful for a comprehensive characterization of the disease. Additional informations concerning prognosis and possible therapeutic strategies may be provided in future by sentinel lymph node biopsy, histopathological grading and using the method of autofluorescence.
This is a preview of subscription content,
to check access.
Access this article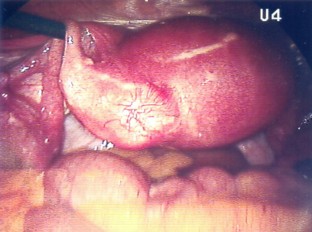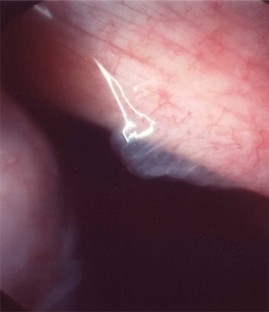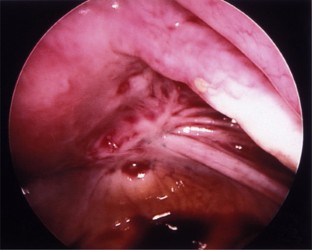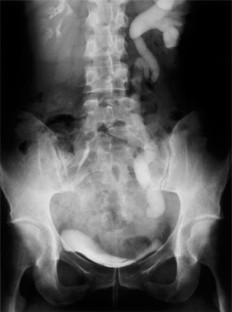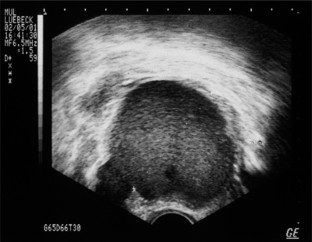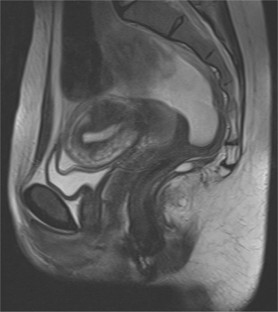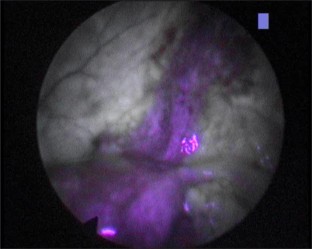 Literatur
(o A) (1996) ASRM classification of endometriosis. Fertil Steril 67:817–821

Balasch J, Creus M, Fabregues et al (1996) Visible and non-visible endometriosis at laparoscopy in fertile and infertile women and in patients with chronic pelvic pain: a prospective study. Hum Reprod 11:387–391

Brosens I, Puttemans P, Campo R et al (2004) Diagnosis of endometriosis: pelvic endoscopy and imaging techniques. Best Pract Res Clin Obstet Gynaecol 18:285–303

Buchweitz O, Staebler A, Tio J et al (2006) Detection of peritoneal endometriotic lesions by autofluorescence laparoscopy. Am J Obstet Gynecol 195:949–954

Brinton LA, Gridley G, Persson I et al (1997) Cancer risk after a hospital discharge diagnosis of endometriosis. Am J Obstet Gynecol 176:572–579

Demco L (2004) Laparoscopic spectral analysis of endometriosis. J Am Assoc Gynecol Laparosc 11:219–222

D'Hooghe TM (2003) Invisible microscopic endometriosis: how wrong is the Sampson hypothesis of retrograde menstruation to explain the pathogenesis of endometriosis? Gynecol Obstet Invest 55:61–62

Dinulescu DM, Ince TA, Quade BJ et al (2005) Role of K-Ras and Pten in the development of mouse models of endometriosis and endometriod ovarian cancer. Nat Med 11:63–70

Evers JL, Dunselman GA, Groothuis P (2005) Now you see them, now you don't. Fertil Steril 84:31–32; discussion 38–9. Review

Hillemanns P, Weingandt H, Stepp H et al (2000) Assessment of 5-aminolevulinic acid-induced porphyrin fluorescence in patients with peritoneal endometriosis. Am J Obstet Gynecol 183:52–57

Huffman JW (1981) Endometriosis in young teen-age girls. Pediatr Ann 10:44–49

Kang SB, Chung HH, Lee HP et al (2007) Impact of diagnostic laparoscopy on the management of chronic pelvic pain. Surg Endosc 21(6):916–919

Kyama CM, Debrock S, Mwenda JM et al (2003) Potential involvement of the immune system in the development of endometriosis. Reprod Biol Endocrinol 1:121

Kupker W, Linde H van der, Loning M et al (2004) Laparoscopic autofluorescence imaging of endometriosis. Fertil Steril 82:S72–S73

Malik E, Berg C, Meyhofer-Malik A et al (2000) Fluorescence diagnosis of endometriosis using 5-aminolevulinic acid. Surg Endosc 14:452–455

Medina MG, Lebovic DI (2009) Endometriosis – associated nerve fibers and pain. Acta Obstet Gynecol Scand 88:968–975

Melin A, Sparen P, Persson I (2006) Endometriosis and the risk of cancer with special emphasis on ovarian cancer. Hum Reprod 21:1237–1242

Murphy AA, Green WR, Bobbie D et al (1986) Unsuspected endometriosis documented by scanning electronmicroscopy in visualy normal peritoneum. Fertil Steril 46:522–524

Pellicer A, Albert C, Garrido N et al (2000) The pathophysiology of endometriosis – associated infertility: follicular environment and embryo quality. J Reprod Fertil Suppl 55:109–119

Redwine DB (1999) Ovarian endometriosis: a marker for more extensive pelvic and intestinal disease. Fertil Steril 72:310–315

Sampson JA (1925) Endometrial carcinoma of ovary arising in endometrial tissue in that organ. Arch Surg 10:1–72

Sinaii N, Ceary SD, Ballweg ML (2002) High rates of autoimmune and endocrine disorders, fibromyalgia, chronic fatigue syndrome and atopic diseases among women with endometriosis: a survey analysis. Hum Reprod 17:2715–2724

Tuttlies F, Keckstein J, Ulrich U et al (2005) ENZIAN score: a classification of deep infiltrating endometriosis. Zentralbl Gynakol 127:275–281

Wolfram F, Riedlinger J, Weichbrodt M et al (2010) Sentinel lymph node labeling of patients with deep infiltrating rectovaginal endometriosis – does this make sense? J Endometriosis 2:33–40
Interessenkonflikt
Der korrespondierende Autor gibt an, dass kein Interessenkonflikt besteht.
About this article
Cite this article
Küpker, W., Knoll, M. Invasive Diagnostik der Endometriose und Adenomyose. Gynäkologe 43, 910–917 (2010). https://doi.org/10.1007/s00129-010-2588-3
Published:

Issue Date:

DOI: https://doi.org/10.1007/s00129-010-2588-3
Schlüsselwörter
Keywords