Zusammenfassung
Die operative Behandlung von genitalen Fehlbildungen bei Kindern und Jugendlichen gehört in erfahrene Hände. Die wichtigste Aufgabe der Diagnostik ist die Trennung von vermeintlichen und echten Fehlbildungen. Die Chance hierzu sollte schon beim neugeborenen Mädchen ohne größeren Aufwand genutzt werden. Meist reicht bereits die Inspektion, später können Vaginoskopie oder gynäkologische Spiegeluntersuchung erforderlich werden. Weiterführende Maßnahmen sind die Abdominalsonographie und die Kernspintomographie. Zu den vermeintlichen Fehlbildungen gehören die Synechie der kleinen Labien, die Pseudohymenalatresie, die Pseudoklitorishypertophie, die Labienhypertrophie und die Pseudotumoren des äußeren Genitales (z. B. das Harnröhrenkarunkel). Die wichtigste asymptomatische Anlagestörung von Vagina und Uterus ist das Mayer-Rokitansky-Küster-Hauser-Syndrom (Uterus- und Vaginalaplasie). Zu den symptomatischen Verschlussfehlbildungen zählen die Hymenalatresie, das Vaginalseptum und die Doppelanlagen von Uterus und Vagina, bei denen gelegentlich nur eine Seite verschlossen ist. Letztere können zu einem Aufstau von Menstrualblut und damit zu einem Hemihämatokolpos, evtl. mit einer Hämatometra, führen. Der Zeitpunkt der operativen Korrektur richtet sich nach der Diagnose, der Symptomatik und der Dringlichkeit einer operativen Maßnahme.
Abstract
Operative treatment of genital developmental anomalies in children and young adults belongs in experienced hands. The most important task of the examination is the distinction between true developmental anomalies versus anatomical findings mimicking such anomalies. Even newborn females can be successfully examined without large effort. In most cases the external inspection of the vestibule is enough to reach a diagnosis. In other cases vaginoscopy and gynecological speculum examination may be necessary. Additional tests include abdominal sonography and magnetic resonance imaging.
The entities most likely to be mistaken for real developmental malformations, include fusion of the labia minora, pseudo hymenal atresia, pseudo hypertrophie of the clitoris and the labia minora and pseudo tumors of the external genitalia (ex. urethral karunkle). The most important asymptomatic developmental anomaly of the vagina and the uterus is the Mayer-Rokitansky-Küster-Hauser-syndrome (uterine and vaginal agenesis). Included among the symptomatic obstructive developmental malformations are hymenal atresia, the vaginal septum, and the double uterus/vagina, where occasionally only one side is obstructed. They can lead to a blockage of menstrual blood, to hematocolpos and hematometra. The timing for operative correction is dependent on the diagnosis, the symptoms and the urgency of the operation.
Access options
Buy single article
Instant access to the full article PDF.
USD 39.95
Price excludes VAT (USA)
Tax calculation will be finalised during checkout.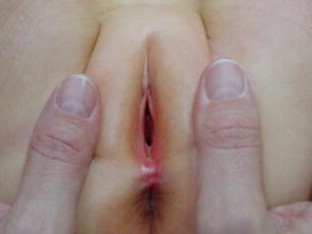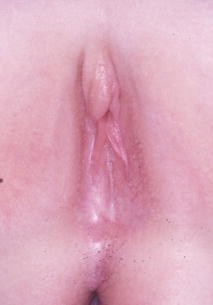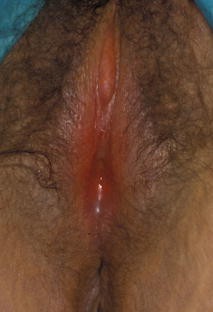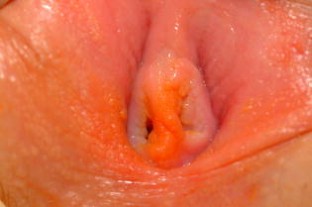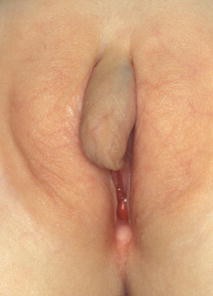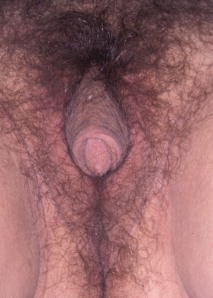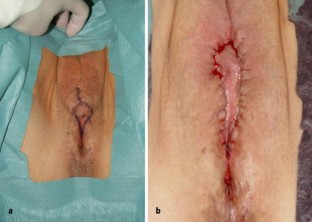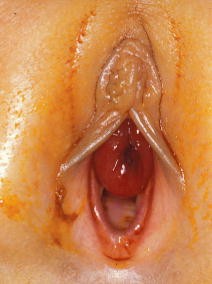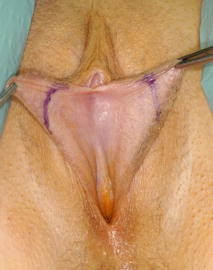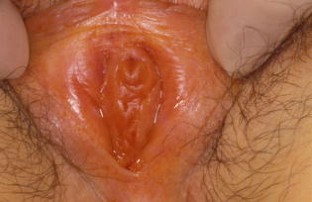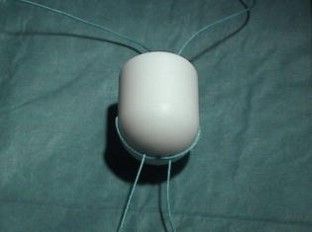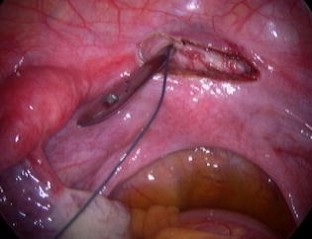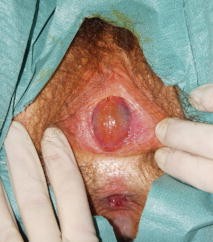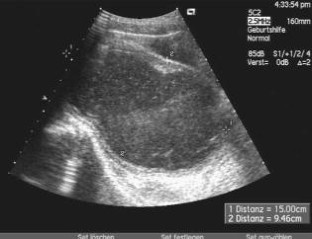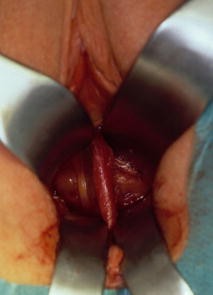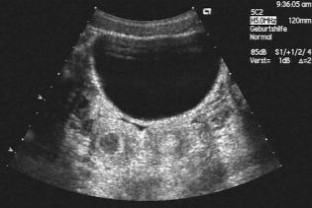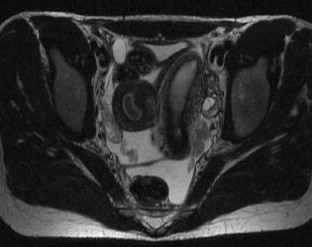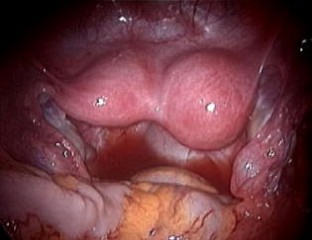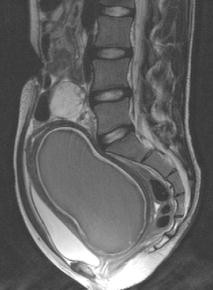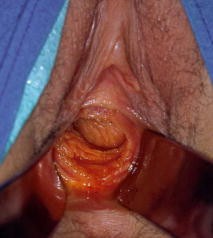 Literatur
Navratil F (2002) Genital infections in prepubertal girls. Ther Umsch 59: 475–479

Dokmanovic-Dordevic M, Vejnovic TR (1997) Modern aspects in the diagnosis and treatment of gynecologic diseases in childhood and adolescence. Med Pregl 50: 539–542

Geiger W (2002) Normale und Pathologische Inspektionsbefunde von Vulva und Vagina. In: Esser Mittag J, Wolff A, (Hrsg) Kinder- und Jugendgynäkologie. Schattauer, Stuttgart, S 141–169

Garden AS, Bramwell R (2003) Treatment of imperforate hymen by application of Foley catheter. Eur J Obstet Gynecol Reprod Biol 106: 3–4

Ali A, Cetin C, Nedim C, Kazim G, Cemalettin A (2003) Treatment of imperforate hymen by application of Foley catheter. Eur J Obstet Gynecol Reprod Biol 106: 72–75

Geryk B, Misikova Z, Bibza J, Strnova J, Kubikova E, Pribilincova Z (1997) Surgical correction of genital virilization in girls with congenital adrenal hyperplasia. Rozhl Chir 76: 381–384

Riepe FG, Krone N, Viemann M, Partsch CJ, Sippell WG (2002) Management of congenital adrenal hyperplasia: results of the ESPE questionnaire. Horm Res 58: 196–205

Zaparackaite I, Barauskas V, Nielsen OH, Jokela R (2002) Adrenogenital syndrome: feminizing genital reconstruction. Medicina (Kaunas) 38: 706–711

Giraldo F, Gonzalez C, de Haro F (2004) Central wedge nymphectomy with a 90-degree Z-plasty for aesthetic reduction of the labia minora. Plast Reconstr Surg 113: 1820–1825

Raybaud C, Richard O, Arzim M, David M (2001) Mayer-Rokitansky-Kuster-Hauser syndrome: associated pathologies. Arch Pediatr 8: 1209–1213

Basile C, De Michele V (2001) Renal abnormalities in Mayer-Rokitanski-Kuster-Hauser syndrome. J Nephrol 14: 316–318

Karjalainen O, Myllynen L, Kajanoja P, Tenhunen A, Purola E, Timonen S (1980) Management of vaginal agenesis. Ann Chir Gynaecol 69: 37–41

Wabrek AJ, Millard PR, Wilson WB, Pion RJ (1971) Creation of a neovagina by the Frank nonoperative method. Obstet Gynecol 37: 408–13

Dargent D (2003) Neovagina using sigmoid transplantation by coelioperineal route for Rokitansly syndrome. Gynecol Obstet Fertil 31: 573

Yesim Ozgenel G, Ozcan M (2003) Neovaginal construction with buccal mucosal grafts. Plast Reconstr Surg 111: 2250–2254

Keckstein J, Buck G, Sasse V, Tuttlies F, Ulrich U (1995) Laparoscopic creation of a neovagina: modified Vecchietti method. Endosc Surg Allied Technol 3: 93–95

Darai E, Toullalan O, Besse O, Potiron L, Delga P (2003) Anatomic and functional results of laparoscopic-perineal neovagina construction by sigmoid colpoplasty in women with Rokitansky's syndrome. Hum Reprod 18: 2454–2459

Akn S (2004) Experience with neovaginal construction using the full-thickness skin graft in vaginal agenesis. Ann Plast Surg 52: 391–396

Pelzer V, Graf M (1989) The segmented phantom insert for the formation of a neovagina according to Vecchietti. Geburtsh Frauenheilkd 49: 977–980

Anthuber S, Strauss A, Anthuber C, Hepp H (2003) Abnormalities of external and internal genitalia. Gynakol Geburtshilfliche Rundsch 43: 136–145

Kwun Kim S, Hoon Park J, Cheol Lee K, Min Park J, Tae Kim J, Chan Kim M (2003) Long-term results in patients after rectosigmoid vaginoplasty. Plast Reconstr Surg 112: 143–151

Yokomizo R, Murakami T, Naitou H, Yamada A (2002) Treatment for prolapse of the sigmoid neovagina in Mayer-Rokitansky-Kuster-Hauser syndrome. Obstet Gynecol 100: 1085–1087

Yu KJ, Lin YS, Chao KC, Chang SP, Lin LY, Bell W (2004) A detachable porous vaginal mold facilitates reconstruction of a modified McIndoe neovagina. Fertil Steril 81: 435–439

Fedele L, Dorta M, Portuese A (2001) Diagnostic imaging. In: Sanfillipo JS, Muram D, Lee PA, Dewhurst J (eds) Pediatric and adolescent gynecology. Saunders, Philadelphia London, pp 452–480
Interessenkonflikt:
Der korrespondierende Autor versichert, dass keine Verbindungen mit einer Firma, deren Produkt in dem Artikel genannt ist, oder einer Firma, die ein Konkurrenzprodukt vertreibt, bestehen.
About this article
Cite this article
Anthuber, S., Anthuber, C. & Hepp, H. Operative Korrektur genitaler Fehlbildungen. Gynäkologe 37, 822–829 (2004). https://doi.org/10.1007/s00129-004-1582-z
Issue Date:

DOI: https://doi.org/10.1007/s00129-004-1582-z
Schlüsselwörter
Keywords