Abstract
The inhibitory mechanisms of artemisinin anti-algae sustained-release granules (AASG) on algal cells at cytoplasmic level were investigated. The results showed that 0.2 g L−1 AASG could effectively inhibit the growth of Microcystis aeruginosa (M.aeruginosa). The stress of 0.2 g L−1 AASG changed the excitation energy distribution pattern of Photosystem II (PSII) of algal cells, which showed the increase of heat dissipation share and the inhibition of physiological activities related to PSII. At the same time, AASG induced a large amount of reactive oxygen species (ROS), which aggravated the membrane lipid peroxidation and caused serious damage to algae cell membrane. AASG also resulted in the decrease of esterase activity and alkaline phosphatase activity (APA) in algal cells. Results showed that AASG inhibited algal growth by exerting adverse effects on PSII, ROS and metabolic activity of M.aeruginosa.
Access options
Buy single article
Instant access to the full article PDF.
USD 39.95
Price includes VAT (USA)
Tax calculation will be finalised during checkout.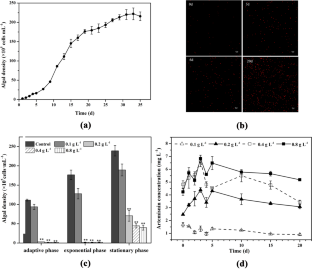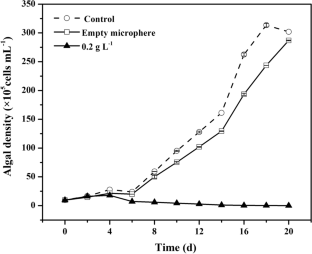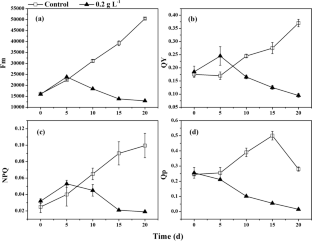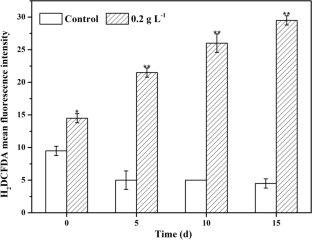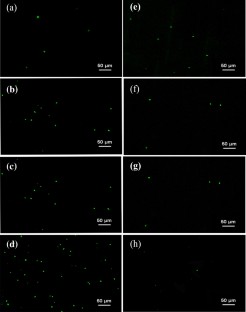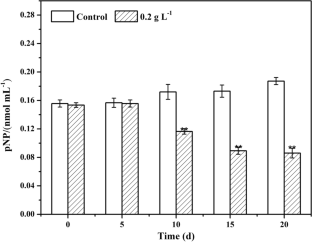 References
Anderson DM, Glibert PM, Burkholder JM (2002) Harmful algal blooms and eutrophication: nutrient sources, composition, and consequences. Estuaries 25:704–726

Berdalet E et al (2015) Marine harmful algal blooms, human health and wellbeing: challenges and opportunities in the 21st century. J Marine Biol Assoc U. K 96:61–91

Brookes JD, Ganf GG, Oliver RL (2000) Heterogeneity of cyanobacterial gas-vesicle volume and metabolic activity. J Plankton Res 22:1579–1589

Chen L, Wang Y, Shi L, Zhao J, Wang W (2019) Identification of allelochemicals from pomegranate peel and their effects on Microcystis aeruginosa growth. Environ Sci Pollut Res Int 26:22389–22399

Cloern JE (2001) Our evolving conceptual model of the coastal eutrophication problem. Mar Ecol Prog Ser 210:223–253

Gallardo-Rodríguez JJ, Astuya-Villalón A, Llanos-Rivera A, Avello-Fontalba V, Ulloa-Jofré V (2019) A critical review on control methods for harmful algal blooms. Rev Aquac 11:661–684

Gross EM, Meyer H, Schilling G (1996) Release and ecological impact of algicidal hydrolysable polyphenols in Myriophyllum spicatum. Phytochemistry 41:133–138

Harke MJ, Steffen MM, Gobler CJ, Otten TG, Wilhelm SW, Wood SA, Paerl HW (2016) A review of the global ecology, genomics, and biogeography of the toxic cyanobacterium, Microcystis spp. Harmful Algae 54:4–20

ISO 8692: (2012) Water quality—fresh water algal growth inhibition test with unicellular green algae

Ivančić I et al (2016) Alkaline phosphatase activity related to phosphorus stress of microphytoplankton in different trophic conditions. Prog Oceanogr 146:175–186

Joshua S, Bailey S, Mann NH, Mullineaux CW (2005) Involvement of phycobilisome diffusion in energy quenching in cyanobacteria. Plant Physiol 138:1577–1585

Kalaji HM, Goltsev V, Bosa K, Allakhverdiev SI, Strasser RJ (2012) Experimental in vivo measurements of light emission in plants: a perspective dedicated to David Walker. Photosynth Res 114:69–96

Kekec G, Mutlu S, Alpsoy L, Sakcali MS, Atici O (2013) Genotoxic effects of catmint (Nepeta meyeri Benth.) essential oils on some weed and crop plants. Toxicol Ind Health 29:504–513

Li J et al (2016) Growth inhibition and oxidative damage of Microcystis aeruginosa induced by crude extract of Sagittaria trifolia tubers. J Environ Sci 43:40–47

Lv L, Zhang X, Qiao J (2018) Flocculation of low algae concentration water using polydiallyldimethylammonium chloride coupled with polysilicate aluminum ferrite. Environ Technol 39:83–90

Machado MD, Soares EV (2021) Exposure of the alga Pseudokirchneriella subcapitata to environmentally relevant concentrations of the herbicide metolachlor: Impact on the redox homeostasis. Ecotoxicol Environ Saf 207:111264

Maxwell K (2000) Chlorophyll fluorescence–a practical guide. J Exp Bot 51:659–668

Mohamed ZA, Hashem M, Alamri SA (2014) Growth inhibition of the cyanobacterium Microcystis aeruginosa and degradation of its microcystin toxins by the fungus Trichoderma citrinoviride. Toxicon off J Int Soc Toxinol 86:51–58

Mohamed ZA, Shehri AMA (2010) Differential responses of epiphytic and planktonic toxic cyanobacteria to allelopathic substances of the submerged macrophyte stratiotes aloides. Int Rev Hydrobiol 95:224–234

Ni L, Acharya K, Hao X, Li S (2012) Isolation and identification of an anti-algal compound from Artemisia annua and mechanisms of inhibitory effect on algae. Chemosphere 88:1051–1057

Ni L, Acharya K, Ren G, Li S, Li Y, Li Y (2013) Preparation and characterization of anti-algal sustained-release granules and their inhibitory effects on algae. Chemosphere 91:608–615

Ni L, Hu S, Wang P, Li S, Li Y, Li Y, Acharya K (2015) Effects of artemisinin sustained-release granules on mixed alga growth and microcystins production and release. Environ Sci Pollut Res Int 22:18637–18644

Ni L et al (2020) Cell membrane damage induced by continuous stress of artemisinin sustained-release microspheres (ASMs) on Microcystis aeruginosa at different physiological stages. Environ Sci Pollut Res 27:12624–12634

Pacurari M, Qian Y, Fu W, Schwegler-Berry D, Ding M, Castranova V, Guo NL (2012) Cell permeability, migration, and reactive oxygen species induced by multiwalled carbon nanotubes in human microvascular endothelial cells. J Toxicol Environ Health A 75:112–128

Qian H, Xu X, Chen W, Jiang H, Jin Y, Liu W, Fu Z (2009) Allelochemical stress causes oxidative damage and inhibition of photosynthesis in Chlorella vulgaris. Chemosphere 75:368–375

Ross C, Santiago-Vazquez L, Paul V (2006) Toxin release in response to oxidative stress and programmed cell death in the cyanobacterium Microcystis aeruginosa. Aquat Toxicol 78:66–73

Wang N (2020) Study on the sustained-release kinetics and the inhibition mechanism on M. aeruginosa of two-artemisinin sustained-release algal inhibitors. Dissertation, Hohai University

Wang S, Xu Z (2016) Effects of dihydroartemisinin and artemether on the growth, chlorophyll fluorescence, and extracellular alkaline phosphatase activity of the cyanobacterium Microcystis aeruginosa. PLoS ONE 11:e0164842

Wassmann P, Olli, K. (eds.). (2004). Drainage basin nutrient inputs and eutrophication: an integrated approach. University of Tromsø, Norway, pp 325 ISBN 82-91086-36-2. Available at: www.ut.ee/˜olli/eutr/

Wu X, Wu H, Chen J, Ye J (2013) Effects of allelochemical extracted from water lettuce (Pistia stratiotes Linn.) on the growth, microcystin production and release of Microcystis aeruginosa. Environ Sci Pollut Res 20:8192–8201

Yang C-Y, Liu S-J, Zhou S-W, Wu H-F, Yu J-B, Xia C-H (2011) Allelochemical ethyl 2-methyl acetoacetate (EMA) induces oxidative damage and antioxidant responses in Phaeodactylum tricornutum. Pestic Biochem Physiol 100:93–103
Acknowledgements
This work was supported jointly by the Key Program of the National Natural Science Foundation of China (Grant No.51779079, 51979137), the Natural Science Foundation of Jiangsu Province (Grant No. BK20181313), the Project Funded by the Priority Academic Program Development of Jiangsu Higher Education Institutions (PAPD), and the Top-notch Academic Programs Project of Jiangsu Higher Education Institutions (TAPP).
Additional information
Publisher's Note
Springer Nature remains neutral with regard to jurisdictional claims in published maps and institutional affiliations.
About this article
Cite this article
Ni, L., Li, X., Xu, C. et al. Stress of Artemisinin Sustained-Release Granules on Photosystem II, Reactive Oxygen Species and Metabolic Activity of Microcystis aeruginosa Cells. Bull Environ Contam Toxicol 107, 343–350 (2021). https://doi.org/10.1007/s00128-021-03327-z
Received:

Accepted:

Published:

Issue Date:
Keywords
Artemisinin sustained-release granules

Microcystis aeruginosa

PSII

ROS

Metabolic activity