Abstract
Despite the progress in using silver nano products in many fields, including medicine, food, and industry, their effects on the environment need more attention. Therefore, the current study aimed to assess the effect of silver/saponin nanocomposites (Ag/S NCs) for the first time on the aquatic environment by using freshwater clam, Caelatura aegyptiaca, as a fundamental bioindicator in the freshwater system. Following the preparation and characterization of Ag/S NCs by using atomic absorption spectrophotometer, UV–Vis spectrophotometer, X-ray diffraction, transmission electron microscopy, and acute toxicity study, we exposed the clam to three different doses of Ag/S NCs (12.5, 25 and 50 mg L−1) for consecutive 6 days. All Ag/S NCs concentrations caused a significant increase in malondialdehyde and nitric oxide while induced a notable decrease in glutathione and catalase levels in all studied organs. Moreover, the histological alternations were observed in gills, labial palp, and foot tissues, particularly at dose 50 mg L−1. From the results of our work, we concluded that toxicity of Ag/S NCs on freshwater clam leads to an oxidative stress response as well as histopathological changes. Besides, we assumed that Coelatura aegyptiaca could be used as a sensitive bioindicator for monitoring water pollution caused by different nanoparticles. Therefore, we do recommend performing further studies by using fresh clam to provide a better assessment for our aquatic environment to prevent water pollution locally and globally.
Access options
Buy single article
Instant access to the full article PDF.
USD 39.95
Price includes VAT (USA)
Tax calculation will be finalised during checkout.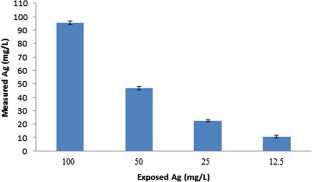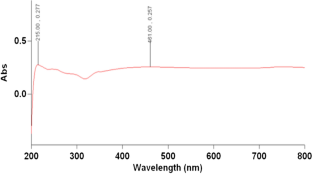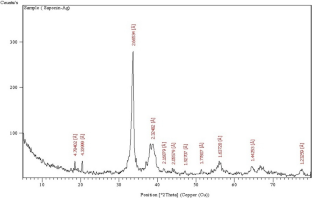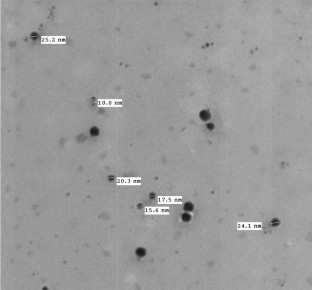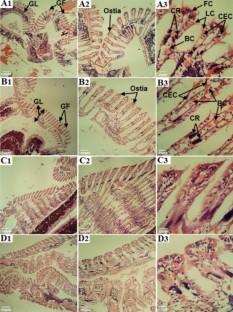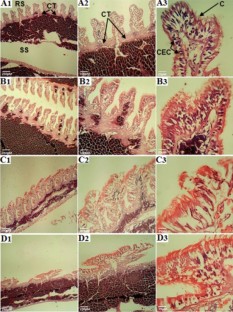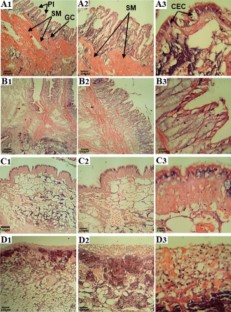 References
Aebi H (1984) Catalase in vitro. Methods Enzymol 105:121–126

Ali D, Alarifi S, Kumar S, Ahamed M, Siddiqui MA (2012) Oxidative stress and genotoxic effect of zinc oxide nanoparticles in freshwater snail Lymnaea luteola L. Aquat Toxicol 124–125:83–90

Ali D, Ahmed M, Alarifi S, Ali H (2015) Ecotoxicity of single-wall carbon nanotubes to freshwater snail Lymnaea luteola L.: impacts on oxidative stress and genotoxicity. Environ Toxicol 30(6):674–682

Beutler E, Duron O, Kelly MB (1963) Improved method for the determination of blood glutathione. J Lab Clin Med 61:882–888

Busk SA (2011) Nanostructured titanium dioxide: fate in the aquatic environment and effects on the marine mussel Mytilus edulis. University of Stavanger, Norway

D'Addabbo T, Curto G, Greco B, Di Silvestro D, Coiro M (2005) Preliminary trials with extracts of Quillaja saponaria Molina for the control of root-knot nematodes. Nematol Mediterr 33:29–34

Dajem SB, Ali SB, Abdelrady OG, Salahaldin NM, Soliman AM, Kamal YM, Abdelazim AY, Mohamed AF, Morsy K, Mohamed AS, Fahmy SR (2020) Allolobophora caliginosa coelomic fluid ameliorates gentamicin-induced hepatorenal toxicity in rats. Asian Pac J Trop Biomed 10:411–416

Fahmy SR, Abdel-Ghaffar F, Bakry FA (2014) Ecotoxicological effect of sublethal exposure to zinc oxide nanoparticles on freshwater snail Biomphalaria alexandrina. Arch Environ Contam Toxicol 67(2):192–202

Geethalakshmi R, Sarada DVL (2013) Characterization and antimicrobial activity of gold and silver nanoparticles synthesized using saponin isolated from Trianthema decandra L. Ind Crops Prod 51:107–115

Hao L, Chen L (2012) Oxidative stress responses in different organs of carp (Cyprinus carpio) with exposure to ZnO nanoparticles. Ecotoxicol Environ Saf 80:103–110

Kaiser J, Klanning JE (2001) Bioindicators and biomarkers of environmental pollution and risk assessment. Science Publ., Enfield

Kaur J, Tikoo K (2013) Evaluating cell specific cytotoxicity of differentially charged silver nanoparticles. Food Chem Toxicol 51(1):1–14

Kim Y, Ashton-Alcox KA, Powell EN (2006) Histological techniques for marine bivalve molluscs: update. NOAA/National Centers for Coastal Ocean Science, Silver Spring

Kim HY, Kim JK, Choi JH, Jung JY, Oh WY, Kim DC (2010) Hepatoprotective effect of pinoresinol on carbon tetrachloride induced hepatic damage in mice. J Pharmacol Sci 112(1):105–112

Kuehr S, Meisterjahn B, Schröder N, Knopf B, Völker D, Schwirn K, Schlechtriem C (2020) Testing the bioaccumulation of manufactured nanomaterials in the freshwater bivalve Corbicula fluminea using a new test method. Environ Sci Nano 7:535–553

Madhura L, Singh S, Kanchi S, Sabela M, Bisetty K, Inamuddin I (2018) Nanotechnology based water quality management for wastewater treatment. Environ Chem Lett 17(1):65–121

McDonagh B, Sheehan D (2008) Effects of oxidative stress on protein thiols and disulphides in Mytilus edulis revealed by proteomics: actin and protein disulphide isomerase are redox targets. Mar Environ Res 66(1):193–195

Mohamed AH (2011) Sublethal toxicity round up to immunological and molecular aspects of Biomphalaria alexandria to Schistosoma mansoni infection. Ecotoxicol Environ Saf 74(4):754–760

Montgomery HC, Dymock JF (1961) The determination of nitrite in water. Analyst 86:414–416

Muniyan A, Ravi K, Mohan U, Panchamoorthy R (2017) Characterization and in vitro antibacterial activity of saponin-conjugated silver nanoparticles against bacteria that cause burn wound infection. World J Microbiol Biotechnol 33(7):1–12

Ohkawa H, Ohishi N, Yagi K (1979) Assay for lipid peroxides in animal tissues by thiobarbituric acid reaction. Anal Biochem 95:351–358

Pampanin DM, Volpato E, Marangon L, Nasci C (2005) Physiological measurements from native and transplanted mussel (Mytilus galloprovincialis) in the canals of Venice. Survival in air and condition index. Comp Biochem Physiol A Mol Integr Physiol 140(1):41–52

Pushpakiran G, Mahalakshmi K, Anuradha CV (2004) Protective effects of taurine on glutathione and glutathione-dependent enzymes in ethanol-fed rats. Pharmazie 59(11):869–872

Regoli F, Principato G (1995) Glutathione, glutathione-dependent and antioxidant enzymes in mussel, Mytilus galloprovincialis, exposed to metals under field and laboratory conditions: implications for the use of biochemical biomarkers. Aquat Toxicol 31(2):143–164

Schröfel A, Kratošová G, Šafařík I, Safarikova M, Raška I, Shor L (2014) Applications of biosynthesized metallic nanoparticles—a review. Acta Biomater 10(10):4023–4042

Sharma M, Yadav S, Srivastava M, Ganesh N, Srivastava S (2018) Promising anti-inflammatory bio-efficacy of saponin loaded silver nanoparticles prepared from the plant Madhuca longifolia. Asian J Nanosci Mater 1(14):244–261

Tafalla C, Novoa B, Figueras A (2002) Production of nitric oxide by mussel (Mytilus galloprovincialis) hemocytes and effect of exogenous nitric oxide on phagocytic functions. Comp Biochem Physiol B 132(2):423–431

Tran QH, Nguyen VQ, Le A-T (2013) Corrigendum: Silver nanoparticles: synthesis, properties, toxicology, applications and perspectives. Adv Nat Sci Nanosci Nanotechnol 4:1–20

Verma RS, Mehta A, Srivastava N (2007) In vivo chlorpyrifos induced oxidative stress: attenuation by antioxidant vitamins. Pestic Biochem Phys 88(2):191–196

Weinstein DM, Mihm MJ, Bauer JA (2000) Cardiac peroxynitrite formation and left ventricular dysfunction following doxorubicin treatment in mice. J Pharmacol Exp Ther 294(1):396–401

Wright B, Lacchini AH, Davies AJ, Walker AJ (2006) Regulation of nitric oxide production in snail (Lymnaea stagnalis) defence cells: a role for PKC and ERK signalling pathways. Biol Cell 98(5):265–278

Yuan C, Li Y, Li Q, Jin R, Ren L (2018) Purification of tea saponins and evaluation of its effect on alcohol dehydrogenase activity. Open Life Sci 13:56–63
Acknowledgements
The authors extend their appreciation to the Deanship of Scientific Research at King Khalid University for funding this work through General Research Project under Grant Number (G.R.P–19 –41) and to the Faculty of Science, Cairo University, Egypt for supporting the current work.
Ethics declarations
Conflict of interest
The authors declare that they have no conflict of interest.
Human and Animal Rights
The authors declare that all studies involving animals were under the ethical standards of the institution at which the studies were conducted.
Additional information
Publisher's Note
Springer Nature remains neutral with regard to jurisdictional claims in published maps and institutional affiliations.
About this article
Cite this article
Mohamed, A.S., Bin Dajem, S., Al-Kahtani, M. et al. Freshwater Clam as a Potential Bioindicator for Silver/Saponin Nanocomposites Toxicity. Bull Environ Contam Toxicol 105, 827–834 (2020). https://doi.org/10.1007/s00128-020-03038-x
Received:

Accepted:

Published:

Issue Date:
Keywords
Clam

Silver/saponin nanoparticles

Water pollution

Toxicity

Coelatura aegyptiaca

Oxidative stress