Abstract
Researching the structure and function of sediment microbiome contribute to understanding the response of microbiome to external disturbances. However, seasonal changes in sediment microbiome with different terrestrial pollutants input have not yet been clearly understood. Metagenomic sequencing was used to evaluate the effects of seasonal variations and different land use types on sediment microbiome. Results showed that the differences in structure and functions of sediment microbiome among different land use types were obviously greater than different seasons. This indicated that the terrestrial pollutants weakened the effects of seasonal variations on shaping the sediment microbiome. The significant differences in sediment properties under the input of different terrestrial pollutants was observed, but no obvious differences between seasons, which may be the reason why terrestrial pollutants override the effects of seasonal variation on the sediment microbiome. Overall, the results extended our understanding of the impacts of seasonal variation and terrestrial pollutants on river sediment microbiome.
Access options
Buy single article
Instant access to the full article PDF.
USD 39.95
Price includes VAT (USA)
Tax calculation will be finalised during checkout.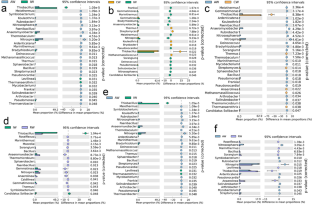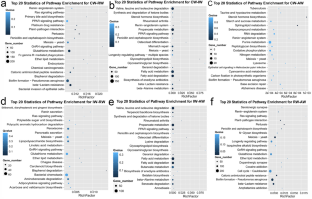 References
Abia ALK, Alisoltani A, Keshri J et al (2017) Metagenomic analysis of the bacterial communities and their functional profiles in water and sediments of the Apies River, South Africa, as a function of land use. Sci Total Environ 616–617:326–334

Anne D, Bodelier PLE, Zheng Y et al (2014) Interactions between Thaumarchaea, Nitrospira and methanotrophs modulate autotrophic nitrification in volcanic grassland soil. ISME J 8:2397–2410

Campbell BJ, Kirchman DL (2013) Bacterial diversity, community structure and potential growth rates along an estuarine salinity gradient. ISME J 7:210–220

Chen H, Zhang M (2013) Occurrence and removal of antibiotic resistance genes in municipal wastewater and rural domestic sewage treatment systems in eastern China. Environ Int 55C:9–14

Chen H, Bai X, Jing L et al (2019) Characterization of antibiotic resistance genes in the sediments of an urban river revealed by comparative metagenomics analysis. Sci Total Environ 653:1513–1521

Collier JL, Lovindeer R, Xi Y et al (2012) Differences in growth and physiology of marine synechococcus (cyanobacteria) on nitrate versus ammonium are not determined solely by nitrogen source redox state. J Phycol 48:106–116

Du X, Crawford DL, Oleksiak MF (2015) Effects of anthropogenic pollution on the oxidative phosphorylation. Aquat Toxicol 165:231–240

Gough HL, Stahl DA (2011) Microbial community structures in anoxic freshwater lake sediment along a metal contamination gradient. ISME J 5:543–558

He Z, Huang R, Liang Y et al (2018) Index for nitrate dosage calculation on sediment odor control using nitrate-dependent ferrous and sulfide oxidation interactions. J Environ Manag 226:289–297

Ibekwe AM, Ma J, Murinda SE (2016) Bacterial community composition and structure in an Urban River impacted by different pollutant sources. Sci Total Environ 566–567:1176–1185

JiyaJose, Giridhar R, Anas A et al (2011) Heavy metal pollution exerts reduction/adaptation in the diversity and enzyme expression profile of heterotrophic bacteria in Cochin estuary, India. Environ Pollut 159:2775–2780

Lee CK, Barbier BA, Bottos EM et al (2012) The inter-valley soil comparative survey: the ecology of dry valley edaphic microbial communities. ISME J 6:1046–1057

Li W, Zhang S, Zhang L et al (2019) In-situ remediation of sediment by calcium nitrate combined with composite microorganisms under low-DO regulation. Sci Total Environ 697:134109

Li C, Quan Q, Gan Y et al (2020a) Effects of heavy metals on microbial communities in sediments and establishment of bioindicators based on microbial taxa and function for environmental monitoring and management. Sci Total Environ 749:141555

Li F, Kong Q, Zhang Q et al (2020b) Spent mushroom substrates affect soil humus composition, microbial biomass and functional diversity in paddy fields. Appl Soil Ecol 149:103489

Li X, Qiao J, Li S et al (2020c) Bacterial communities and functional genes stimulated during anaerobic arsenite oxidation and nitrate reduction in a paddy soil. Environ Sci Technol 54:2172–2181

Liu Z, Huang S, Sun G et al (2012) Phylogenetic diversity, composition and distribution of bacterioplankton community in the Dongjiang River, China. FEMS Microbiol Ecol 80:30–44

Liu J, Chen X, Shu HY et al (2018) Microbial community structure and function in sediments from e-waste contaminated rivers at Guiyu area of China. Environmental Pollution 235:171–179

Luo Z, Shao Q, Zuo Q et al (2020) Impact of land use and urbanization on river water quality and ecology in a dam dominated basin. Ecotoxicol Environ Saf 584:124655

Maadheed S, Goktepe I, Latiff ABA et al (2019) Antibiotics in hospital effluent and domestic wastewater treatment plants in Doha, Qatar. J Water Process Eng 28:60–68

Pan X, Guo Y et al (2019) Characteristics of microbial community indicate anthropogenic impact on the sediments along the Yangtze Estuary and its coastal area, China. Sci Total Environ 648:306–314

Perkins TL, Katie C, Baas JH et al (2014) Sediment composition influences spatial variation in the abundance of human pathogen indicator bacteria within an estuarine environment. PLoS ONE 9:e112951

Reed HE, Martiny JB (2013) Microbial composition affects the functioning of estuarine sediments. ISME J 7:868–879

Ruban V, López-Sánchez JF, Pardo P et al (2001) Harmonized protocol and certified reference material for the determination of extractable contents of phosphorus in freshwater sediments—a synthesis of recent works. Fresen J Anal Chem 370:224–228

Sanford RA, Cole JR, Tiedje JM (2002) Characterization and description of Anaeromyxobacter dehalogenans gen. nov., sp. nov., an aryl-halorespiring facultative anaerobic myxobacterium. Appl Environ Microbiol 68:893–900

Soo R, Hemp J, Hugenholtz P (2019) Evolution of photosynthesis and aerobic respiration in the cyanobacteria. Free Radic Biol Med 140:200–205

Treude N, Rosencrantz D, Liesack W et al (2008) Strain FAc12, a dissimilatory iron-reducing member of the Anaeromyxobacter subgroup of Myxococcales. FEMS Microbiol Ecol 44:261–269

Xie Y, Wang J, Wu Y et al (2016) Using in situ bacterial communities to monitor contaminants in river sediments. Environ Pollut 212:348–357

Yan C, Wang F, Geng H et al (2020) Integrating high-throughput sequencing and metagenome analysis to reveal the characteristic and resistance mechanism of microbial community in metal contaminated sediments. Sci Total Environ 707:136116

Yu C, Huang X, Chen H et al (2019) Managing nitrogen to restore water quality in China. Nature 567:516–520

Zhang H, Wan Z, Ding M et al (2018) Inherent bacterial community response to multiple heavy metals in sediment from river-lake systems in the Poyang Lake, China. Ecotoxicol Environ Saf 165:314–324

Zhang M, Pan L, Huang F et al (2019) Metagenomic analysis of composition, function and cycling processes of microbial community in water, sediment and effluent of Litopenaeus vannamei farming environments under different culture modes. Aquaculture 506:280–293

Zhang S, Hu Z, Wang H (2019b) Metagenomic analysis exhibited the co-metabolism of polycyclic aromatic hydrocarbons by bacterial community from estuarine sediment. Environ Int 129:308–319

Zoppini A, Amalfitano S, Fazi S et al (2010) Dynamics of a benthic microbial community in a riverine environment subject to hydrological fluctuations (Mulargia River, Italy). Hydrobiologia 657:37–51
Acknowledgements
We thank the Major Science and Technology Program for Water Pollution Control and Treatment (2017ZX07602-002) supporting this research.
Additional information
Publisher's Note
Springer Nature remains neutral with regard to jurisdictional claims in published maps and institutional affiliations.
Electronic supplementary material
Below is the link to the electronic supplementary material.
About this article
Cite this article
Qiu, H., Gu, L., Sun, B. et al. Metagenomic Analysis Revealed that the Terrestrial Pollutants Override the Effects of Seasonal Variation on Microbiome in River Sediments. Bull Environ Contam Toxicol 105, 892–898 (2020). https://doi.org/10.1007/s00128-020-03033-2
Received:

Accepted:

Published:

Issue Date:
Keywords
Sediment

Metagenomics

Microbiome

Functions

Seasonal variation

Terrestrial pollutants