Abstract
This study assessed if the concentrations of methylmercury (MeHg) in predatory and non-predatory fish caught in the Upper Solimões River are safe for human consumption, according to the reference values established by the Joint FAO/WHO Expert Committee on Food Additives (JECFA). MeHg concentrations were evaluated in muscle of 5 predatory and 4 non-predatory fish species by gas chromatography with electron capture detector (GC-ECD). MeHg concentrations in predatory (0.09 mg kg−1) and non-predatory (0.04 mg kg−1) fish were under the safe upper limit for human consumption. The general average concentration of MeHg in these fish were 0.05 mg kg−1. The Estimated Weekly Intake of MeHg was higher than the provisional tolerable weekly intake in both predatory and non-predatory fish, especially for women. Due to the high rates of fish consumption in the Amazon, the risk assessment based only on the concentration of MeHg in fish may not be accurate.
Access options
Buy single article
Instant access to the full article PDF.
USD 39.95
Price includes VAT (USA)
Tax calculation will be finalised during checkout.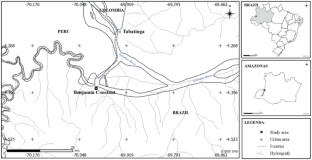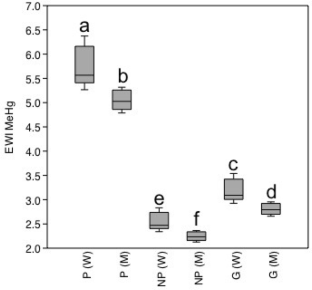 References
Agostinho AA, Gomes LC, Veríssimo S, Okada EK (2004) Flood regime, dam regulation and fish in the Upper Paraná River: effects on assemblage attributes, reproduction and recruitment. Rev Fish Biol Fish. https://doi.org/10.1007/s11160-004-3551-y

Bastos WR, Almeida R, Dórea JG, Barbosa AC (2007) Annual flooding and fish-mercury bioaccumulation in the environmentally impacted Rio Madeira (Amazon). Ecotoxicology. https://doi.org/10.1007/s10646-007-0138-0

Batista VDS et al (2012) Peixes e pesca no Solimões-Amazonas: uma avaliação integrada. Ibama/ProVárzea, Brasília

Beckers F, Rinklebe J (2017) Cycling of mercury in the environment: sources, fate, and human health implications: a review. Crit Rev Environ Sci Technol. https://doi.org/10.1080/10643389.2017.1326277

Beltran-Pedreros S et al (2011) Mercury bioaccumulation in fish of commercial importance from different trophic categories in an Amazon floodplain lake. Neotrop Ichthyol. https://doi.org/10.1007/s11160-004-3551-y

Castro NSS, Lima MO (2018) Hair as a biomarker of long term mercury exposure in Brazilian Amazon: a systematic review. Int J Environ Res Public Health. https://doi.org/10.3390/ijerph15030500

Debes F, Weihe P, Grandjean P (2016) Cognitive deficits at age 22 years associated with prenatal exposure to methylmercury. Cortex. https://doi.org/10.1016/j.cortex.2015.05.017

Dorea JG (2003) Fish are central in the diet of Amazonian riparians: should we worry about their mercury concentrations? Environ Res. https://doi.org/10.1016/S0013-9351(02)00092-0

Dorea J, Barbosa A, Ferrari Í, Souza J (2003) Mercury in hair and in fish consumed by Riparian women of the Rio Negro, Amazon, Brazil. Int J Environ Health Res. https://doi.org/10.1080/0960312031000122398

Fabré NN, Alonso JC (1998) Recursos ícticos no Alto Amazonas: sua importância para as populações ribeirinhas. Boletim do Museu Paraense Emílio Goeldi, série Zoologia 14:19–55

FAO, WHO (2018) Codex Alimentarius General standard for contaminants and toxins in food and feed CXS 193-1995. Adopted in 1995. Revised in 1997, 2006, 2008, 2009. Amended in 2010, 2012, 2013, 2014, 2015, 2016, 2017, 2018. Food and Agriculture Organization, Rome

FAO, WHO (2015) Codex Alimentarius. General standard for contaminants and toxins in food and feed CXS 193–1995. Adopted in 1995. Revised in 1997, 2006, 2008, 2009. Amended in 2010, 2012, 2013, 2014, 2015. www.fao.org/input/download/standards/17/CXS_193e_2015.pdf. Accessed 5 Feb 2019

Feitosa-Santana C et al (2018) Color vision impairment with low-level methylmercury exposure of an Amazonian population–Brazil. Neurotoxicology. https://doi.org/10.1016/j.neuro.2018.01.010

Ferreira MV (2015) Estrutura de poder e a piscicultura em Benjamin Constant, no Amazonas. EDUA, Manaus

Freitas CEDC, Rivas AAF (2006) A pesca e os recursos pesqueiros na Amazônia Ocidental. Cienc Cult 58:30–32

Fuentes-Gandara F, Herrera-Herrera C, Pinedo-Hernández J, Marrugo-Negrete J, Díez S (2018) Assessment of human health risk associated with methylmercury in the imported fish marketed in the Caribbean. Environ Res. https://doi.org/10.1016/j.envres.2018.05.001

Ginsberg GL, Toal BF (2000) Development of a single-meal fish consumption advisory for methyl mercury. Risk Anal 20:41–48

Ha E et al (2017) Current progress on understanding the impact of mercury on human health. Environ Res. https://doi.org/10.1016/j.envres.2016.06.042

IBGE (2008) Pesquisa de orçamentos familiares. https://sidra.ibge.gov.br/home/ipp/brasil. Accessed 27 Feb 2019

Isaac VJ, Almeida MC (2011) El consumo de pescado em La Amazonía brasileña. https://www.fao.org/3/i2408s/i2408s.pdf. Accessed 13 Nov 2019

Jacobson JL, Muckle G, Ayotte P, Dewailly É, Jacobson SW (2015) Relation of prenatal methylmercury exposure from environmental sources to childhood IQ. Environ Health Perspect. https://doi.org/10.1289/ehp.1408554

Karagas MR et al (2012) Evidence on the human health effects of low-level methylmercury exposure. Environ Health Perspect. https://doi.org/10.1289/ehp.1104494

Lopes GCDS, Catarino MF, Lima ÁCD, Freitas CEDC (2016) Small-scale fisheries in the Amazon basin: general patterns and diversity of fish landings in five sub-basins. Bol Inst Pesca. https://doi.org/10.20950/1678-2305.2016v42n4p889

Maia PD et al (2018) Role of the floodplain lakes in the methylmercury distribution and exchanges with the Amazon River, Brazil. J Environ Sci. https://doi.org/10.1016/j.jes.2018.02.005

Malm O et al (1995) Mercury and methylmercury in fish and human hair from the Tapajos river basin, Brazil. Sci Total Environ 175:141–150

Martín-Doimeadios RR et al (2014) Comparative study of mercury speciation in commercial fishes of the Brazilian Amazon. Environ Sci Pollut Res. https://doi.org/10.1007/s11356-014-2680-7

Moraes AO, Schor T, Alves-Gomes JA (2010) Relações de trabalho e transporte na pesca de bagres no rio Solimões–AM. Novos Cadernos NAEA 13:155–170

Passos CJS, Mergler D, Lemire M, Fillion M, Guimarães JRD (2007) Fish consumption and bioindicators of inorganic mercury exposure. Sci Total Environ. https://doi.org/10.1016/j.scitotenv.2006.11.015

Rice DC (1996) Evidence for delayed neurotoxicity produced by methylmercury. Neurotoxicology 17:583–596

Rice KM, Walker EM Jr, Wu M, Gillette C, Blough ER (2014) Environmental mercury and its toxic effects. J Prev Med Public Health. https://doi.org/10.3961/jpmph.2014.47.2.74

Silva SF, Lima MO (2020) Mercury in fish marketed in the Amazon triple frontier and health risk assessment. Chemosphere 248:125989

Silva SF et al (2019) Seasonal variation of mercury in commercial fishes of the Amazon Triple Frontier, Western Amazon Basin. Ecol Indic. https://doi.org/10.1016/j.ecolind.2019.105549

Souza-Araujo J, Giarrizzo T, Lima MO, Souza MBG (2016) Mercury and methyl mercury in fishes from Bacaja River (Brazilian Amazon): evidence for bioaccumulation and biomagnification. J Fish Biol 89:249–263

Suzuki T et al (2004) Mercury analysis manual. Ministry of Environment, Japan. https://nimd.env.go.jp/kenkyu/docs/march_mercury_analysis_manual(e).pdf. Accessed 4 Apr 2020

Vasconcellos ACSD, Barrocas PRG, Ruiz CMV, Mourão DDS, Hacon SDS (2018) Burden of Mild Mental Retardation attributed to prenatal methylmercury exposure in Amazon: local and regional estimates. Cien Saude Colet. https://doi.org/10.1590/1413-812320182311.15812016

Veiga MM, Hinton JJ (2002) Abandoned artisanal gold mines in the Brazilian Amazon: a legacy of mercury pollution. Nat Resour Forum 26:15–26. https://doi.org/10.1111/1477-8947.00003

Watanabe T, Hayashi T, Matsuda R, Akiyama H, Teshima R (2017) Surveillance of total mercury and methylmercury concentrations in retail fish. J Food Hyg Soc Jpn. https://doi.org/10.3358/shokueishi.58.80

Weinhouse C et al (2017) Hair mercury level is associated with anemia and micronutrient status in children living near artisanal and small-scale gold mining in the Peruvian Amazon. Am J Trop Med Hyg. https://doi.org/10.4269/ajtmh.17-0269

WHO (1990) Environmental health criteria 101: methylmercury. https://apps.who.int/iris/bitstream/handle/10665/38082/9241571012_eng.pdf;jsessionid=DC658D9DE44161E313ADD71576951C4B?sequence=1. Accessed 30 July 2019

WHO (2008) Guidance for identifying populations at risk from mercury exposure. https://wedocs.unep.org/bitstream/handle/20.500.11822/11786/IdentifyingPopnatRiskExposuretoMercury_2008Web.pdf?sequence=1&isAllowed=y. Accessed 24 July 2019.

Wiseman CLS et al (2019) Total, methyl and inorganic mercury concentrations in blood and environmental exposure sources in newcomer women in Toronto, Canada. Environ Res. https://doi.org/10.1016/j.envres.2018.11.011
Acknowledgements
The authors would like to acknowledge all the ribeirinhos from São José community that contributed in this study. This work was supported by Coordenação de Aperfeiçoamento de Pessoal de Nível Superior and Instituto Evandro Chagas.
Additional information
Publisher's Note
Springer Nature remains neutral with regard to jurisdictional claims in published maps and institutional affiliations.
Electronic supplementary material
Below is the link to the electronic supplementary material.
About this article
Cite this article
da Silva, S.F., Pereira, J.P.G., Oliveira, D.C. et al. Methylmercury in Predatory and Non-predatory Fish Species Marketed in the Amazon Triple Frontier. Bull Environ Contam Toxicol 104, 733–737 (2020). https://doi.org/10.1007/s00128-020-02862-5
Received:

Accepted:

Published:

Issue Date:
Keywords
Food safety

MeHg

PTWI

Upper solimões

Risk assessment