Abstract
The residual activity of herbicides may be detrimental to the environment, requiring analysis of the persistent residues in the soil and water. A field study was conducted to measure the residues of Imidazolinone (IMI) in three Clearfield® rice field soils at three different locations in Malaysia. The analyses of IMI in the soil samples were carried out using a high-performance liquid chromatography (HPLC). These herbicides are widely used; however, few studies have been conducted on both residues, especially in the context of Malaysian soil. Residues of imazapic and imazapyr were found to fall within 0.03–0.58 µg/mL and 0.03–1.96 µg/mL, respectively, in three locations. IMI herbicides are persistent in the soil, and their residues remain for up to 85 days after application. A pre-harvest study was suggested for these herbicides on water, which will provide a clearer indicator on the use of IMI in Clearfield® rice fields.
Access options
Buy single article
Instant access to the full article PDF.
USD 39.95
Price includes VAT (USA)
Tax calculation will be finalised during checkout.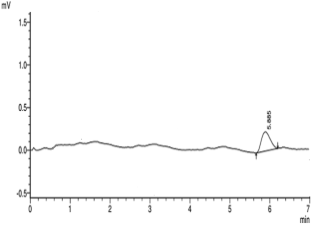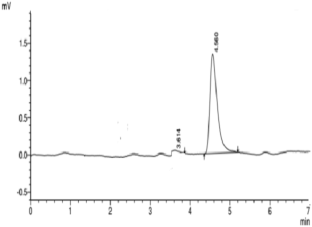 References
Alister C, Kogan M (2005) Efficacy of imidazolinone herbicides applied to imidazolinone-resistant maize and their carryover effect on rotational. Crop Prot 24:375–379. https://doi.org/10.1016/j.cropro.2004.09.011

Bajrai F, Ismail B, Mardiana-Jansar K, Omar R (2017) Persistence of imazapic and imazapyr in paddy soil and water. Int J Adv Environ Eng 4:12–15

Burgos NR, Singh V, Tseng TM, Black H, Young ND, Huang Z, Caicedo AL (2014) The impact of herbicide-resistant rice technology on phenotypic diversity and population structure of United States weedy rice. Plant Physiol 166:1208–1220. https://doi.org/10.1104/pp.114.242719

Bzour MI, Zuki FM, Mispan MS, Mohamed KA, Jodeh SW, Monzir SA (2017) A simple method for determination and characterization of imidazolinone herbicide (imazapyr/imazapic) residues in clearfield® rice soil. Appl Ecol Env Res 4:891–902

Bzour MI, Zuki FM, Mispan MS (2018) Introduction of Imidazolinone Herbicide and Clearfield® Rice Between Weedy Rice Control Efficiency and Environmental Concerns (Residues/Resistance): A Review. Environ Rev. 26(2):181–198

Castillo LE, de la Cruz E, Ruepert C (1997) Ecotoxicology and pesticides in tropical aquatic ecosystems of Central America. Environ Toxicol Chem 16:41–51. https://doi.org/10.1002/etc.5620160104

Fish JC, Webster EP, Blouin DC, Bond JA (2015) Imazethapyr co-application interactions in imidazolinone-resistant rice. Weed Technol 29:689–696

Gianelli VR, Bedmar F, Costa JL (2014) Persistence and sorption of imazapyr in three Argentinean soils. Environ Toxicol Chem 33:29–34. https://doi.org/10.1002/etc.2400

Grey TL, Cutts GS III, Johnson J (2012) Imidazolinone-resistant soft red winter wheat weed control and crop response to ALS-inhibiting herbicides. Weed Technol 26:405–409

Jourdan SW, Majek BA, Ayeni AO (1998) Imazethapyr bioactivity and movement in soil. Weed Sci 46:608–613

Krynitsky AJ, Stout SJ, Nejad H, Cavalier TC (1999) Multiresidue determination and confirmation of imidazolinone herbicides in soil by high-performance liquid chromatography/electrospray ionization mass spectrometry. J AOAC Int 82(4):956–962

Laabs V, Amelung W, Pinto A, Altstaedt A, Zech W (2000) Leaching and degradation of corn and soybean pesticides in an Oxisol of the Brazilian Cerrados. Chemosphere 41(9):1441–1449

Marcia EA (2014) Amethod for determination of imazapic and imazethapyr residues in soil using an ultrasonic assisted extraction. Bull Environ Contam Toxical 93:360–364

Martins GL, Friggi CA, Prestes OD, Vicari MC, Friggi DA, Adaime MB, Zanella R (2014) Simultaneous LC–MS/MS determination of imidazolinone herbicides together with other multiclass pesticide residues in soil. Clean-Soil Air Water 42:1441–1449. https://doi.org/10.1002/clen.201300140

Neto MDdC, Souza MdF, Silva DV, Faria AT, da Silva AA, Pereira GAM, de Freitas MAM (2017) Leaching of imidazolinones in soils under a clearfield system. Agron Soil Sci 63:897–906

Ottis BV, O'barr JH, Mccauley GN, Chandler JM (2004) Imazethapyr is safe and effective for imidazolinone-tolerant rice grown on coarse-textured soils. Weed Technol 18:1096–1100

Ozcan C, Cebi UK, Gurbuz MA, Ozer S (2017) Residue analysis and determination of imi herbicides in sunflower and soil by GC–MS. Chromatographia 80:941–950

Ramezani M, Simpson N, Oliver D, Kookana R, Gill G, Preston C (2009) Improved extraction and clean-up of imidazolinone herbicides from soil solutions using different solid-phase sorbents. Chromatography A 1216:5092–5100

Refatti JP, Avila LAd, Noldin JA, Pacheco I, Pestana RR (2017) Leaching and residual activity of imidazolinone herbicides in lowland soils. Ciência Rural 47:5

Sondhia S (2013) Evaluation of imazethapyr leaching in soil under natural rainfall conditions. IJWS 45:58–61

Song BK, Chuah TS, Tam SM, Olsen KM (2014) Malaysian weedy rice shows its true stripes: wild Oryza and elite rice cultivars shape agricultural weed evolution in Southeast Asia. Mol Ecol 23:5003–5017. https://doi.org/10.1111/mec.12922

Souza M, Neto M, Marinho M, Saraiva D, Faria A, Silva A, Silva D (2016) Persistence of imidazolinones in soils under a clearfield system of rice cultivation. Planta Daninha 34:589–596

Ureta M, Carbonell FT, Pandolfo C, Presotto A, Cantamutto M, Poverene M (2017) IMI resistance associated to crop-weed hybridization in a natural Brassica rapa population: characterization and fate. Environ Monit Assess 189:101

Vizantinopoulos S, Lolos P (1994) Persistence and leaching of the herbicide imazapyr in soil. Bull Environ Contam Toxical 52:404–410

Watanabe H, Vaughan D, Tomooka N (2000) Weedy rice complexes: case studies from Malaysia, Vietnam, and Surinam Wild and Weedy Rice in Rice Ecosystems in Asia: a review. IRRI 10:25–34
Acknowledgements
The authors would like to thank the Fundamental Research Grant Scheme (FRGS): FP001-2015A and the University Malaya Research Grant (UMRG): (RG 311-14AFR) and  (RF006A-2018).
Ethics declarations
Conflict of interest
The authors declare that they have no conflict of interest.
About this article
Cite this article
Bzour, M., Zuki, F.M., Mispan, M.S. et al. Determination of the Leaching Potential and Residues Activity of Imidazolinone Herbicide in Clearfield Rice Soil Using High-Performance Liquid Chromatography. Bull Environ Contam Toxicol 103, 348–353 (2019). https://doi.org/10.1007/s00128-019-02625-x
Received:

Accepted:

Published:

Issue Date:
Keywords
Chromatography

Herbicides

HPLC

Imazapyr

Imazapic