Abstract
The goal of the study was to evaluate bioaccumulation of trace elements in plants grown in post-mining soils amended with the biosolids material. Phaseolus vulgaris was investigated on the laboratory scale, and a mixture of grasses, Melilotus albus, Beta vulgaris, Zea mays L. and Miscanthus × giganteus were evaluated on the field scale. The results of the research showed that P. vulgaris fertilized with the Carbocrash substrate was able to grow. In addition, growth was enhanced following stimulation with gibberellic acid. Transfer of trace elements should be evaluated on the plot scale. Therefore, we monitored the level of trace elements on an experimental plot in a reclaimed area. Crops plants were sown in multi-year periods. During the growing season the mixture of grasses and crop plants had a low bioaccumulation factor, which also showed a positive effect of fertilization with the Carbocrash substrate.
Access options
Buy single article
Instant access to the full article PDF.
USD 39.95
Price includes VAT (USA)
Tax calculation will be finalised during checkout.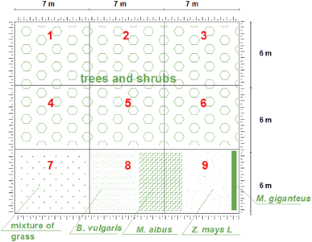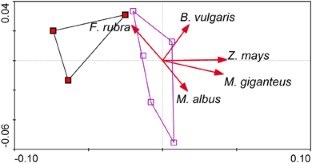 References
Ahmadpour P, Nawi MA, Abdu A, Hamid-Abdul H, Singh KD, Hassan A, Nik Muhamad A, Majid NM, Shamshuddin J (2010) Uptake of heavy metals by Jatropha curcas L. Planted in soils containing sewage sludge. Amer. J App Sci 7(10):1291–1299

Bai Y, Zang C, Gu M, Gu C, Shao H, Guan Y, Wang X, Zhou X, Shan Y, Feng K (2017) Sewage sludge as an initial fertility driver for rapid improvement of mudflat salt-soils. Sci Total Environ 578:47–55

Baker AJM (1981) Accumulators and excluders-strategies in the response of plants to heavy metals. J Plant Nutr 3:643–654

Barros IT, Andreoli CV, Souza Junior IG, Costa ACS (2011) Agronomic evaluation of biosolids treated by different chemical methods for application in corn. J Agric Environ Eng 15(6):630–638.

Belhaj D, Elloumi N, Jerbi B, Zouari M, Abdallah FB, Ayadi H, Kallel M (2016) Effects of sewage sludge fertilizer on heavy metal accumulation and consequent responses of sunflower (Helianthus annuus). Environ Sci Pollut Res 19:1–10

Cluis C (2004) Junk-greedy greens: phytoremediation as a new option for soil decontamination. Biotech J 2:60–67

Dai L, Peng BL, Wei BG, Ma G (2014) Effects of Land application of municipal sewage sludge on growth, physiology and accumulation of heavy metals in wheat (Triticum aestivum L.). Adv Mater Res 878:647–656

Ginocchio R, Baker A (2004) Metallophytes in Latin America: a remarkable biological and genetic resource scarcely known and studied in the region. RCHN 77(1):185–194

Goni MA, Ahmad JU, Halim MA, Mottalib MA, Chowdhury DA (2014) Uptake and translocation of metals in different parts of crop plants irrigated with contaminated water from DEPZ area of Bangladesh. Bull Environ Contam Toxicol 92(6):726–732

Gorlach E (1995) Metale ciężkie jako czynnik zagrażający żyzności gleby. Zesz. Prob Postępu Nauk Rolniczych 321. (in polish)

Halecki W, Gąsiorek M, Gambuś F, Abram R (2016) The potential of hydrated and dehydrated sewage sludge discharges from soil reclamation appliances. Fresen Environ Bull 25(6):1935–1941.

Hammer Ř, Harper DAT, Ryan PD (2001) PAST: paleontological statistics software package for education and data analysis. Palaeontol Electron 4(1):9. http://palaeo-electronica.org/2001_1/past/issue1_01.htm

Healy MG, Ryan PC, Fenton O, Peyton DP, Wall DP, Morrison L (2016) Bioaccumulation of metals in ryegrass (Lolium perenne L.) following the application of lime stabilised, thermally dried and anaerobically digested sewage sludge. Ecotoxicol Environ Saf 130:303–309

Huang X, Xue D, Xue L (2015) Changes in soil microbial functional diversity and biochemical characteristics of tree peony with amendment of sewage sludge compost. Environ Sci Pollut Res 22(15):11617–11625

Kabirinejad S, Hoodaji M (2012) The effects of biosolid application on soil chemical properties and Zea mays nutrition. Interface J Recycl Org Waste Agric 1:4–5

Kumar V, Chopra AK, Srivastava S (2016) Assessment of heavy metals in spinach (Spinacia oleracea L) grown in sewage sludge–amended soil. Bull Environ Contam Toxicol 97:249

Latare AM, Kumar O, Singh SK Gupta A (2014) Direct and residual effect of sewage sludge on yield, heavy metals content and soil fertility under rice-wheat system. Ecol Eng 69:17–24

Lepš J, Šmilauer P (2003) Multivariate analysis of ecological data using CANOCO. Cambridge University Press, New York

Li MS, Luo YP, Su ZY (2007) Heavy metal concentrations in soils and plant accumulation in a restored manganese mineland in Guangxi, South China. Environ Poll 147:168–175

Liang J, Chen C, Song X, Han Y, Liang Z (2011) Assessment of heavy metal pollution in soil and plants from dunhua sewage irrigation area. Int J Electrochem Sci 6:5314–5324

Lima V, Silva R, Nunes P, da Silva P, Morant K, Andrade R., Nascimento A, Campos-Takaki G., Messias A. (2016) The cumulative effects of sewage sludge compost on raphanus sativus L.: growth and soil properties. Green Sustain Chem 6:1–10

Ma LQ, Komar KM, Tu C, Zhang W, Cai Y, Kenelly ED (2001) A Fern that hyper-accumulates arsenic. Nature 409:579–582

Mtshali JS, Tiruneh AT, Fadiran AO (2014) Characterization of sewage sludge generated from wastewater treatment plants in swaziland in relation to agricultural uses. Resour Environ 4:190–199

Nikzad E, Kalbasi M, Hoodaji M, Fallahzade J (2015) Effect of urban treated sewage sludge on concentration of lead and cadmium in parsley and its soil. Res J Soil Biol 6:115–124

Niu S, Gao L, Zhao J (2015) Risk analysis of metals in soil from a restored coal mining area. Bull Environ Contam Toxicol 95(183):183–187

Pająk M, Halecki W, Gąsiorek M (2017) Accumulative response of Scots pine (Pinus sylvestris L.) and silver birch (Betula pendula Roth) to heavy metals enhanced by Pb-Zn ore mining and processing plants: explicitly spatial considerations of ordinary kriging based on a GIS approach. Chemosphere 168:851–859

Rastetter N, Gerhardt A (2015) Toxic potential of different types of sewage sludge as fertiliser in agriculture: ecotoxicological effects on aquatic, sediment and soil indicator species A. J Soils Sedim 15(3):565–577

Rezvani M, Zaefarian F (2011) Bioaccumulation and translocation factors of cadmium and lead in Aeluropus littoralis. Aust J Agric Eng 2:114–119

Santos FEV, Kunz SH, Caldeira MVW, Azevedo CHS, Rangel OJP (2014) Chemical characteristics of substrates used with sewage sludge for seedling production. J Agric Environ Eng 18(9):971–979

Sekabira K, Oryem–Origa H, Mutumba G, Kakudidi E, Basamba TA (2011) Heavy metal phytoremediation by Commelina benghalensis (L) and Cynodon dactylon (L) growing in urban stream sediments. Int J Plant Physiol Biochem 3(8):133–142

Singh RP, Agrawal M (2007) Effects of sewage sludge amendment on heavy metal accumulation and consequent responses of Beta vulgaris plants. Chemosphere 67(11):2229–2240

Singh RP, Singh P, Ibrahim MH, Hashim R (2011) Land application of sewage sludge: physicochemical and microbial response. Rev Environ Contam Toxicol 214:41–61

Smith SR (2009) A critical review of the bioavailability and impacts of heavy metals in municipal solid waste composts compared to sewage sludge. Environ Int 35(1):142–156

Yang JB, Jia RB (2011) Research Progress of resource utilization of urban sewage sludge. Ind Water Wastewater 42:1–5

Zayed A, Gowthaman S, Terry N (1998) Phytoaccumulation of trace elements by wetland plants, Duckweed. J Environ Qual 27:715–721
Acknowledgements
This research was financed by the Ministry of Science and Higher Education of the Republic of Poland.
About this article
Cite this article
Halecki, W., Klatka, S. Translocation of Trace Elements from Sewage Sludge Amendments to Plants in a Reclaimed Area. Bull Environ Contam Toxicol 99, 239–243 (2017). https://doi.org/10.1007/s00128-017-2128-0
Received:

Accepted:

Published:

Issue Date:
Keywords
Bioaccumulation factor

Biosolids

Land reclamation

Plant growth stimulation

Trace elements