Abstract
To examine how nanoparticles influence biogeochemical cycles in streams, we studied the acute impact of nanosilver (nAg) and nanoparticulate zero-valent iron (nZVI) exposure on nutrient and oxygen exchange across the sediment–water interface of two streams (agricultural canal and wetland) that differed in their water quality and sediment characteristics. At the agricultural site, nAg increased oxygen consumption and decreased N2 flux rates from that observed in control incubations. nZVI caused sediment–water systems from both streams to go hypoxic within 1.5 h of exposure. N2 flux rates were at least an order of magnitude higher in nZVI treatments as compared to control. Water column nitrate and nitrite concentrations were not impacted by nZVI exposure but total dissolved phosphorus concentrations were higher in cores treated with nZVI. nAg and nZVI exposure to surface water ecosystems can disrupt ecological function across the sediment–water interface.
Access options
Buy single article
Instant access to the full article PDF.
US$ 39.95
Tax calculation will be finalised during checkout.
Subscribe to journal
Immediate online access to all issues from 2019. Subscription will auto renew annually.
US$ 119
Tax calculation will be finalised during checkout.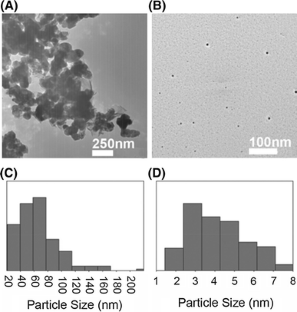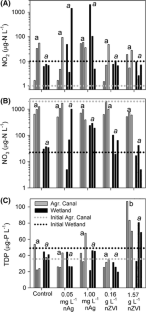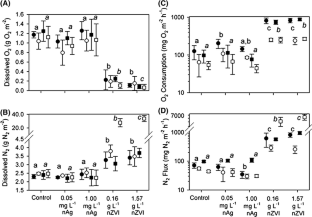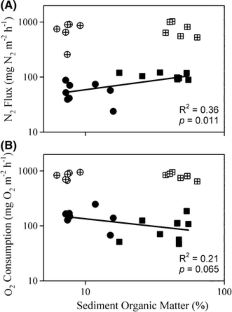 References
Barnes RJ, van der Gast CJ, Riba O, Lehtovirta LE, Prosser JI, Dobson PJ, Thompson IO (2010) The impact of zero-valent iron nanoparticles on a river water bacterial community. J Hazard Mater 184:73–80

Bernhardt ES, Colman BP, Hochella MF, Cardinale BJ, Nisbet RM, Richardson CJ, Yin L (2010) An ecological perspective on nanomaterial impacts in the environment. J Environ Qual 39:1954–1965

Chen J, Xiu Z, Lowry GL, Alvarez PJJ (2011) Effects of natural organic matter on toxicity and reactivity of nano-scale zero-valent iron. Water Res 45:1995–2001

Colman BP, Espinasse B, Richardson CJ, Matson CW, Lowry GV, Hunt DE, Wiesner MR, Bernhardt ES (2014) Emerging contaminant or an old toxin in disguise? Silver nanoparticle impacts on ecosystems. Environ Sci Technol 48:5229–5236

Comba S, Di Molfetta A, Sethi R (2011) A comparison between field applications of nano-, micro-, and millimetric zero-valent iron for the remediation of contaminated aquifers. Water Air Soil Pollut 215:595–607

Comba S, Martin M, Marchisio D, Sethi R, Barberis E (2012) Reduction of nitrate and ammonium adsorption using microscale iron particles and zeolitite. Water Air Soil Pollut 223:1079–1089

Das P, Xenopoulos MA, Williams CJ, Hoque ME, Metcalfe CD (2012a) Effects of silver nanoparticles on bacterial activity in natural waters. Environ Toxicol Chem 31:122–130

Das P, Williams CJ, Fulthorpe RR, Hoque E, Metcalfe CD, Xenopoulos MA (2012b) Changes in bacterial community structure after exposure to silver nanoparticles in natural waters. Environ Sci Technol 46:9120–9128

Doiron K, Pelletier E, Lemarchand K (2012) Impact of polymer-coated silver nanoparticle on marine microbial communities, a microcosm study. Aquat Toxicol 124:22–27

Elliot DW, Zhang W (2001) Field assessment of nanoscale bimetallic particles for groundwater treatment. Environ Sci Technol 35:4922–4926

Farré M, Gajda-Schrantz K, Kantiani L, Barceló D (2009) Ecotoxicity and analysis of nanomaterials in the aquatic environment. Anal Bioanal Chem 393:81–95

Furtado LM, Hoque ME, Mitrano DM, Ranville JF, Cheever B, Frost PC, Xenopoulos MA, Hintelmann H, Metcalfe CD (2014) The persistence and transformation of silver nanoparticles in littoral lake mesocosms monitored using various analytical techniques. Environ Chem 11:419–430

Gao J, Youn S, Hovsepyan A, Llaneza VL, Wang Y, Bitton G, Bonzongo JCJ (2009) Dispersion and toxicity of selected manufactured nanomaterials in natural river water samples, effects of water chemical composition. Environ Sci Technol 43:3322–3328

Juckers M, Williams CJ, Xenopoulos MA (2013) Land-use effects on resource net flux rates and oxygen demand in stream sediments. Freshw Biol 58:1405–1415

Kana T, Darkangelo C, Hunt M, Oldham J, Bennett GE, Cornwell JC (1994) Membrane inlet mass spectrometer for rapid high-precision determination of N2, O2, and Ar in environmental water samples. Anal Chem 66:4166–4170

Kang SH, Choi W (2009) Oxidative degradation of organic compounds using zero-valent iron in the presence of natural organic matter serving as an electron shuttle. Environ Sci Technol 43:878–883

Lide DR, Frederikse HPR (1995) CRC handbook of chemistry and physics, 76th edn. CRC Press, Boca Raton

Lowry GV, Espinasse BP, Badireddy AR, Richardson CJ et al (2012a) Long-term transformation and fate of manufactured ag nanoparticles in a simulated large scale freshwater emergent wetland. Environ Sci Technol 46:7027–7036

Lowry GV, Gregory KB, Apte SC, Lead JR (2012b) Transformations of nanomaterials in the environment. Environ Sci Technol 46:6893–6899

McShan D, Ray PC, Yu H (2014) Molecular toxicity mechanism of nanosilver. J Food Drug Anal 22:116–127

Mueller NC, Braun J, Bruns J, Černík M, Rissing P, Rickerby D, Nowack B (2012) Application of nanoscale zero valent iron (NZVI) for groundwater remediation in Europe. Environ Sci Pollut Res Int 19:550–558

Noubactep C, Caré S, Crane R (2012) Nanoscale metallic iron for environmental remediation, prospects and limitations. Water Air Soil Pollut 223:1363–1382

Pawlett M, Ritz K, Dorey RA, Rocks S, Ramsden J, Harris JA (2013) The impact of zero-valent iron nanoparticles upon soil microbial communities is context dependent. Environ Sci Pollut Res Int 20:1041–1049

Piña-Ochoa E, Álvarez-Cobelas M (2006) Denitrification in aquatic environments: a cross-system analysis. Biogeochemistry 81:111–130

Reinsch BC, Forsberg B, Penn RL, Kim CS, Lowry GV (2010) Chemical transformations during aging of zerovalent iron nanoparticles in the presence of common groundwater dissolved constituents. Environ Sci Technol 44:3455–3461

Scown TM, van Aerle R, Tyler CR (2010) Do engineered nanoparticles pose a significant threat to the aquatic environment? Crit Rev Toxicol 40:653–670

Smith L, Voytek J, Bohkle J, Harvey J (2006) Denitrification in nitrate-rich streams, application of N2, Ar and 15N-tracer methods in intact cores. Ecol Appl 16:2191–2207

Tang SCN, Lo IMC (2013) Magnetic nanoparticles, essential factors for sustainable environmental applications. Water Res 47:2613–2632

Wijnhoven S, Peijenburg W, Herberts C et al (2009) Nano-silver: a review of available data and knowledge gaps in human and environmental risk assessment. Nanotoxicology 3:109–138
Acknowledgments
This study was funded by Canada's Natural Sciences and Engineering Research Council (NSERC) Discovery grant to M.A.X. and an NSERC undergraduate student research award to R.W.B. Thank you to A.B. Scott for assistance in the field and lab.
Electronic supplementary material
Below is the link to the electronic supplementary material.
About this article
Cite this article
Buchkowski, R.W., Williams, C.J., Kelly, J. et al. Nanosilver and Nano Zero-Valent Iron Exposure Affects Nutrient Exchange Across the Sediment–Water Interface. Bull Environ Contam Toxicol 96, 83–89 (2016). https://doi.org/10.1007/s00128-015-1697-z
Received:

Accepted:

Published:

Issue Date:
Keywords
Nanoparticles

Biogeochemical effects

Denitrification

Nutrient cycling

Ecosystem function