Abstract
Phorate, an organophosphorus insecticide, has been found effective for the control of various insect pests. However, it is an extremely hazardous insecticide and causes a potential threat to ecosystem. Bioremediation is a promising approach to degrade the pesticide from the soil. The screening of soil from sugarcane fields resulted in identification of Brevibacterium frigoritolerans, a microorganism with potential for phorate bioremediation was determined. B. frigoritolerans strain Imbl 2.1 resulted in the active metabolization of phorate by between 89.81 % and 92.32 % from soils amended with phorate at different levels (100, 200, 300 mg kg−1 soil). But in case of control soil, 33.76 %–40.92 % degradation were observed. Among metabolites, sulfone was found as the main metabolite followed by sulfoxide. Total phorate residues were not found to follow the first order kinetics. This demonstrated that B. frigoritolerans has potential for bioremediation of phorate both in liquid cultures and agricultural soils.
Access options
Buy single article
Instant access to the full article PDF.
USD 39.95
Price includes VAT (USA)
Tax calculation will be finalised during checkout.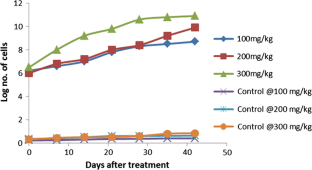 References
Aktar MW, Sengupta D, Chowdhury A (2009) Impact of pesticides use in agriculture: their benefits and hazards. Interdiscip Toxicol 2:1–12

Alexander M (2000) Aging, bioavailability and overestimation of risk from environmental pollutants. Environ Sci Technol 34:4259–4265

Bano N, Musarrat J (2003) Isolation and characterization of phorate degrading soil bacteria of environmental and agronomic significance. Lett Appl Microbiol 36:349–353

Barles RW, Daughton CG, Hsieh DPH (1979) Accelerated parathion degradation in soil inoculated with acclimated bacteria under field conditions. Archi Environ Contam Toxicol 8:647–660

Benachour N, Moslemi S, Sipahutar H, Seralini GE (2007) Cytotoxic effects and aromatase inhibition by xenobiotic endocrine disrupters alone and incombination. Toxicol Appl Pharmacol 222:129–1240

Eskenazi B, Bradman A, Castorina R (1999) Exposures of children to organophosphate pesticides and their potential adverse health effects. Environ Health Perspect 107:409–419

Geer LE, Shelton DR (1992) Effect of inoculant strain and organic matter content on kinetics of 2,4-dichlorophenoxyacetic acid degradation in soil. Appl Environ Microbiol 58:1459–1465

Goldstein RM, Mallory LM, Alexander M (1985) Reason for possible failure of inoculation to enhance biodegradation. Appl Environ Microbiol 50:977–983

Gunalan P, Fournier C (1993) Effect of microbial competition on the survival and activity of 2, 4-D-degrading Alcaligenes xylosoxidans subsp. denitrificans added to soil. Lett Appl Microbiol 16:178–181

Hatzinger PB, Alexander M (1995) Effect of aging of chemicals in soil on their biodegradability and extractability. Environ Sci Technol 29:537–545

Hazardous Substances Data Base (1988) Toxicology data network. National Library of Medicine, U.S. Bethesda

Henderson MC, Krueger SK, Siddens LK, Stevens JF, Williams DE (2004) S-Oxygenation of the thioether organophosphate insecticides phorate and disulfoton by human lung flavin-containing monooxygenase 2. Biochem Pharmacol 68:959–967

Holt J, Krieg N, Stanely P, William S (1994) Entrobacteriaceae. In: Bergey`s manual of determinative bacteriology, 9th edn. Williams and Walkin Co, Baltimore

Jariyal M, Gupta VK, Mandal K, Jindal V, Banta G, Singh B (2014) Isolation and characterization of novel phorate-degrading bacterial species from agricultural soil. Environ Sci Pollut Res 21:2214–2222

Johnson BD, Dunlap E, Tourigny SC (1992) Documentation of procedures for filling out PESTCHEM data coding sheets. Environmental monitoring branch, DPR. http://www.cdpr.ca.gov/docs/emon/pubs/sops/meth009_01.pdf. Verified 10 June 2012

Matthews GA (2006) Pesticides: health, safety and the environment. Blackwell Publishing, Chichester

Ortiz-Hernandez ML, Quintero-Ramirez R, Nava-Ocampo AA, Bello-Ramirez AM (2003) Study of the mechanism of Flavobacterium sp. for hydrolyzing organophosphate pesticides. Fundam Clin Pharmacol 17:717–723

Rani R, Juwarkar A (2012) Biodegradation of phorate in soil and rhizosphere of Brassica juncea (L.)(Indian Mustard) by a microbial consortium. Int Biodeter Biodegrad 71:36–42

Rani R, Lal R, Kanade GS, Juwarkar A (2009) Isolation and characterization of a phorate degrading bacterium. Lett Appl Microbiol 49:112–116

Sambrook J, Russell DW (2001) Molecular cloning: a laboratory manual. Cold Spring Harbor Laboratory Press, Cold Spring Harbor

Serdar CM, Gibson DT, Munnecke DM, John HL (1982) Plasmid involvement in parathion hydrolysis by P. diminuta. Appl Environ Microbiol 44:246–249

Shaw LJ, Burns RG (2004) Enhanced mineralization of [U-14C] 2,4-dichlorophenoxyacetic acid in soil from the rhizosphere of Trifolium retense. Appl Environ Microbiol 70:4766–4774

Tang J, Carroquino MJ, Robertson BK, Alexander M (1998) Combined effect of sequestration and bioremediation in reducing the bioavailability of polycyclic aromatic hydrocarbons in soil. Environ Sci Technol 32:3586–3590

Venkatramesh M, Agnihothrudu V, Mithyantha MS, Tripathi SC (1987) Persistence of phorate in soils with and without amendments and its degradation by a Pseudomonas sp. Bull Environ Contam Toxicol 38:381–387

Vidali M (2001) Bioremediation. AN overview. Pure applied. Chemistry 73:1163–1172
About this article
Cite this article
Jariyal, M., Gupta, V.K., Mandal, K. et al. Brevibacterium frigoritolerans as a Novel Organism for the Bioremediation of Phorate. Bull Environ Contam Toxicol 95, 680–686 (2015). https://doi.org/10.1007/s00128-015-1617-2
Received:

Accepted:

Published:

Issue Date:
Keywords
Phorate

Metabolite

Brevibacterium

Soil

Biodegradation